When it comes to communal meals, steamboat or hotpot tops the list among the most popular. Appetising, fun, and exciting, a bubbling hotpot meal always satisfies. And the many factors at play—a seemingly endless selection of ingredients, flavourful broths, and the anticipation of cooking—contribute to the sense of community that no other meals can replicate. So if you're hunting down the best steamboat or hotpot restaurants in KL for rainy days, dinners, lunches, or just because you feel like so, you're at the right place. 
Savour Broths And Delicious Sides At The

Best Steamboat

Restaurants In

KL
1. Haidilao Hotpot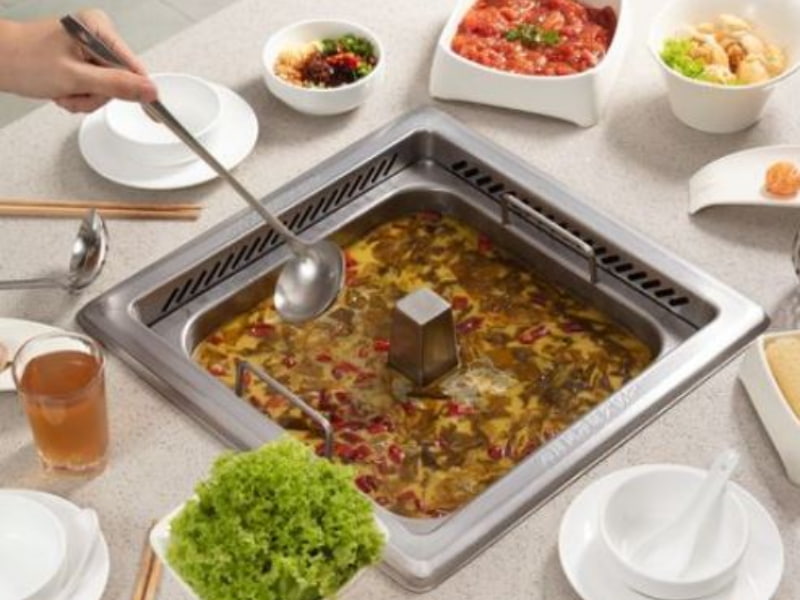 There isn't much to say about Haidilao that most don't already know. A household name that's synonymous with the best steamboat and hotpot experiences in KL, Haidilao is famous for rich broths (the Szechuan option is tongue-numbing fiery), high-quality ingredients, impeccable service, and unfortunately, notoriously long waiting times. Don't sweat it though. There are free snacks and fruits while you wait. 
Address, Opening Hours & Contact: Multiple locations around KL. Refer to social media pages for full details. 
2. Bamboo Garden Steamboat Restaurant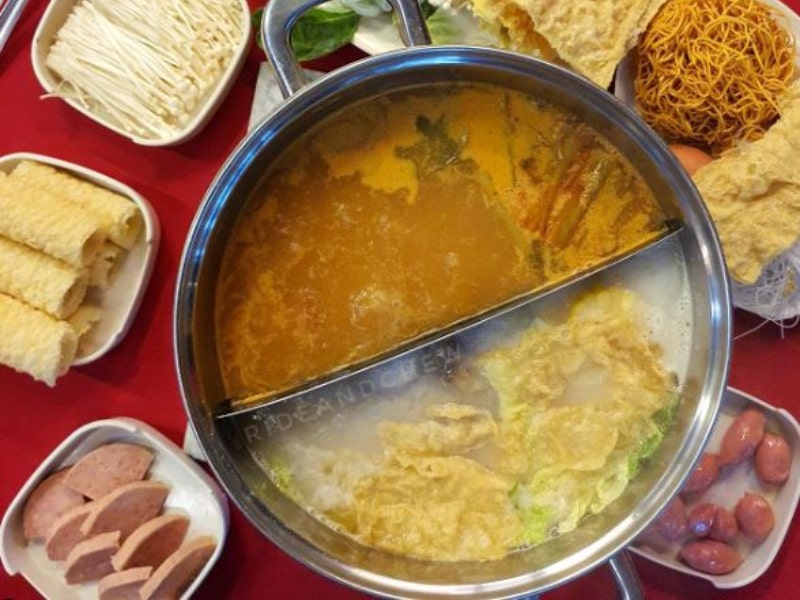 Ask anyone in Kepong what's the best steamboat restaurant in KL and they'll likely tell you it's Bamboo Garden. Literally furnished with bamboo sticks, patrons come to this semi-open-air eatery for the spicy tom yum broth that sets tongues blazing. But if heat isn't your forte, the pork bone alternative is pleasantly appetising, making it suitable for both young and old. Compliment your choice of broth with fresh seafood like prawns and clams as well as bacon strips and pork balls. Come early if at all possible because seats get filled quickly.
Address: Lot 686, Jalan Kuang Bertam, Taman Kepong, 52100 Kepong
Opening Hours: Daily, 5pm – 11pm
Contact: 017-353 3351
3.  Coco Steamboat
A homegrown steamboat buffet restaurant in KL, Coco Steamboat recently opened its largest outlet in Scott Garden near Old Klang Road. The sprawling space is air-conditioned for ultimate comfort and can accommodate throngs of hungry customers with ease, so you won't have to wait long for a table. The signature pork bone broth is boiled for 8 hours before serving for a clear distinctive flavour. For variety, you can mix things up with tomato or fish head soups.
Address: Lot 1-01-A Scott Garden, 289, Old Klang Road, 58000 Kuala Lumpur
Opening Hours: Daily, 5pm – 12am
Contact: 019-277 6596
4. Shu Guo Yin Xiang Hotpot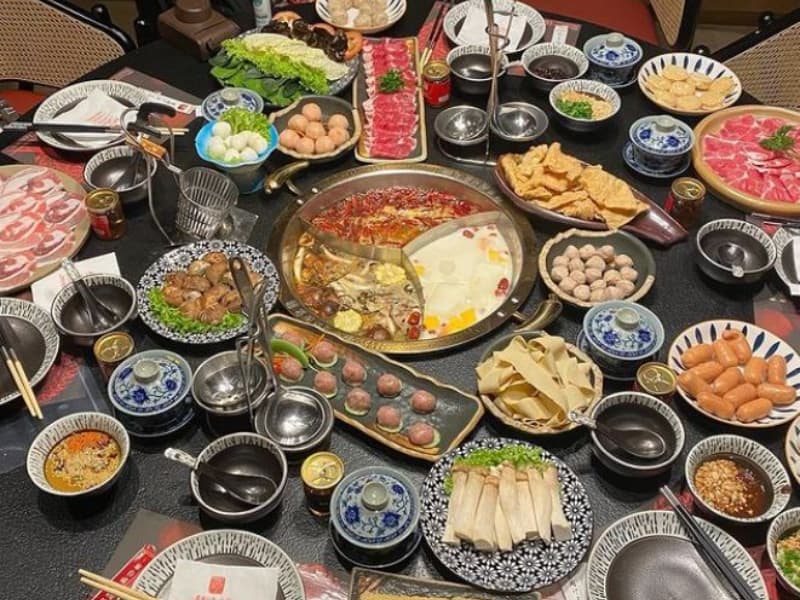 It's likely you've seen flat lays of Shu Guo Yin Xiang's gold tri-sectioned pots while scrolling through Instagram. The signature order, which comes with three different broths, is great if you can't decide on one broth and want the best the restaurant has to offer. For sides, there's plenty to savour, from all manners of meat cuts to fried fucuk (not a typo) and crab balls. If you like variety, this could be the best steamboat restaurant in KL for you. 
Address, Opening Hours & Contact: Multiple locations around KL. Refer to social media pages for full details. 
5.  Beauty In The Pot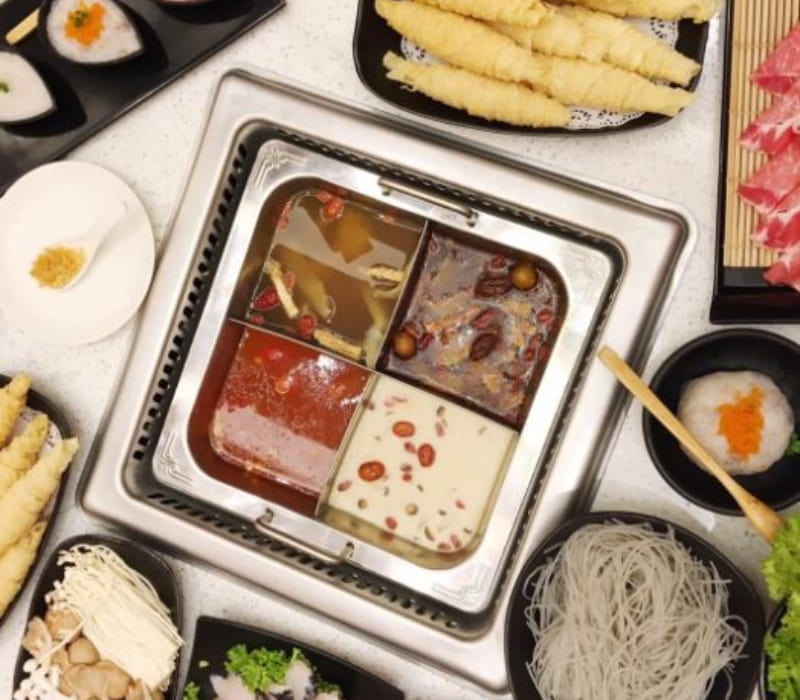 Beauty In The Pot locations are probably the prettiest hotpot restaurants in all of KL. There are pink motifs splattered everywhere, cuddly plush toys squeezed in corners, and quaint private rooms for get-togethers. This commitment to aesthetics is reflected in the menu items with skin-nourishing broths packed full of collagen and traditional herbs. And you'll have impeccable ingredients to pair these broths with too. For instance, the seafood platter consists of live crabs, tiger prawns, scallops, and more. Reservations are highly recommended at all branches. 
Address, Opening Hours & Contact: Multiple locations around KL. Refer to social media pages for full details. 
Website | Facebook | Instagram 
6. Kuro Japanese Steamboat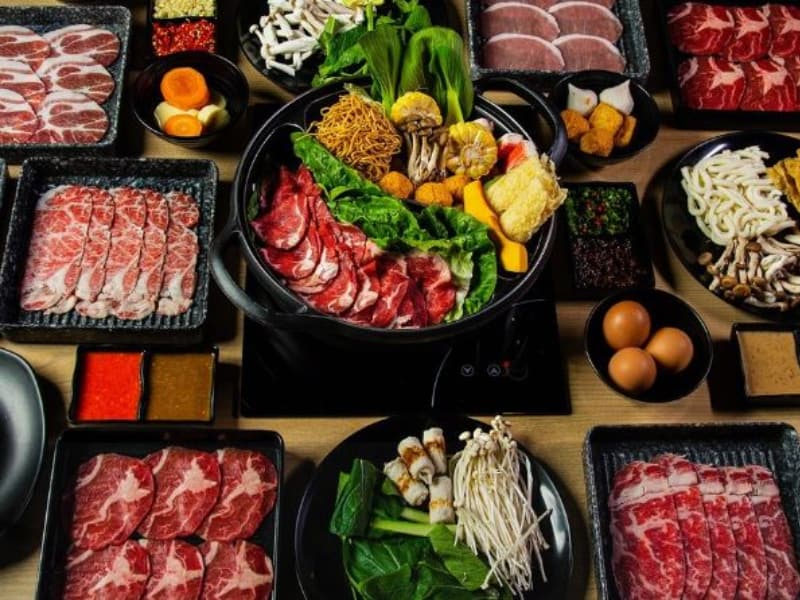 KL's chock-full of China-inspired steamboat spots, so Kuro at Plaza Arkadia is a refreshing anomaly. Aside from a selection of vegetables and ingredients that rotates constantly to ensure peak freshness, the free-flow Japanese buffet also has premium Wagyu beef slices, free-range chicken, and fatty pork slices to satisfy even the hungriest carnivore. And if you must know: There's free-flow Häagen-Dazs ice cream. 
 Address: F-G-03, Plaza Arkadia, No.3, Jalan Intisari Perdana, Desa Parkcity, 52200 Kuala Lumpur
Opening Hours: Daily, 11.30am – 3.30pm, 6pm – 11pm
Contact: 03-2778 4370
Related: Enjoy Unlimited Sushi, Sashimi, Wagyu Beef & More At These Japanese Buffets In KL
7. Fei Fan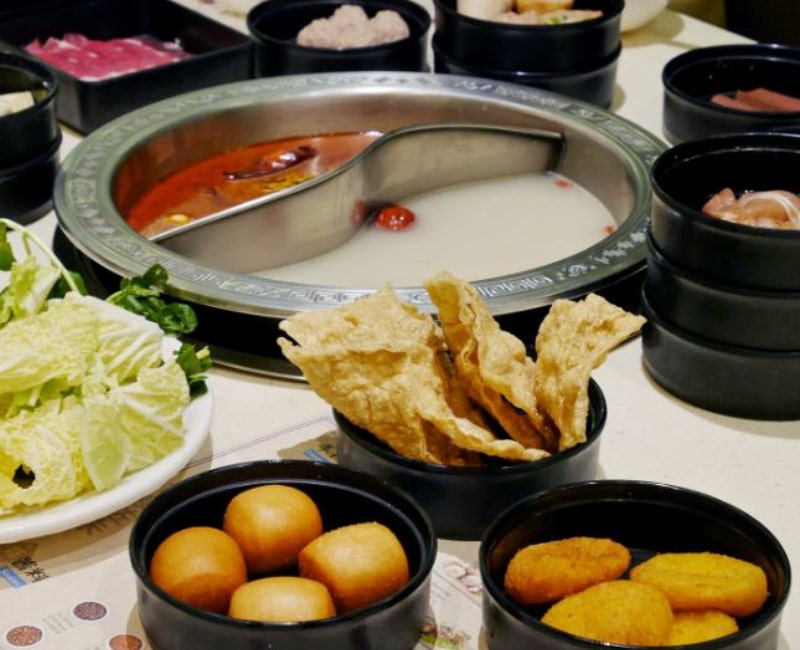 Fei Fan makes steamboat-ing on a budget possible. For under RM50 on weekdays, you get to stuff yourself silly at one of the best value-for-money steamboat buffets in KL. The spread, while basic, is by no means boring. The broths are hearty and warming, with a selection of staple hotpot ingredients and vegetables to choose from. Add that to friendly and attentive servers, and you'll definitely leave happy—and want to return soonest. 
Address: 1F-09, 163 Retail Park, Jalan Kiara, Mont Kiara, 50480 Kuala Lumpur
Opening Hours: Daily, 11am – 11pm
Contact: 03-6419 4928
Website | Facebook | Instagram 
8. Hong Kong Hotpot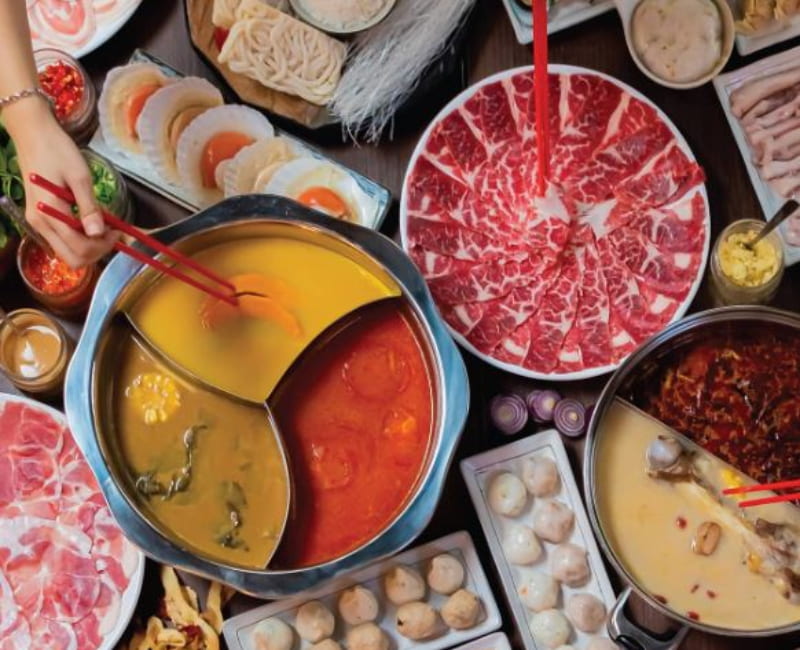 Bangsar may be known for its bougie restaurants and upscale watering holes, but it's also a good spot for soul-soothing hotpot broths if alcohol isn't your spirit of choice. And the choices here are attractive. Though typical pork or tomato-based broths are available, the signature umami-packed century egg and coriander is worth ordering if you're feeling adventurous. Sides include imported tofu, Korean oysters, marinated pork shoulder slices, and handmade crab balls. 
Address: No. 39, Telawi Square, Jln Telawi 3, 59100 Kuala Lumpur
Opening Hours: Daily, 12pm – 12am
Contact: 03-2280 0242
9.  Da Chong Qing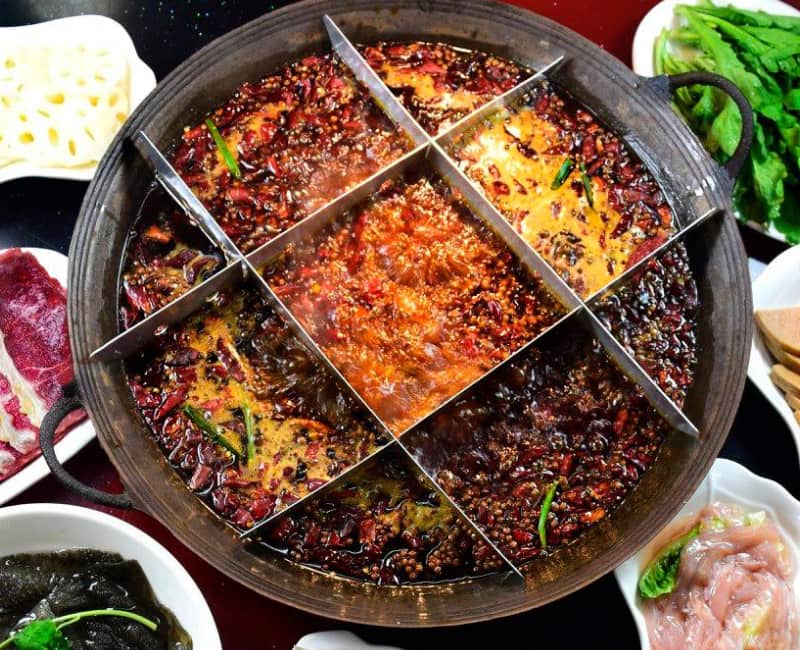 If you can find it within yourself to brave the traffic disarray of Kuchai Lama, you deserve a feast at the best steamboat buffet on this side of KL. Known for its razor-thin pork belly slices and delectable soup bases (definitely get the Szechuan mala if you love heat on your meat), Da Chong Qing is perennially packed during the weekends. But the attentive servers, fresh ingredients, and reasonable prices make up for it. 
Address: 9, Jalan Kuchai Maju 5, Kuchai Entrepreneurs Park, 58200 Kuala Lumpur
Opening Hours: Daily, 12pm – 2am
Contact: 03-7971 7473
10. The Khan Mongolian Muslim Restaurant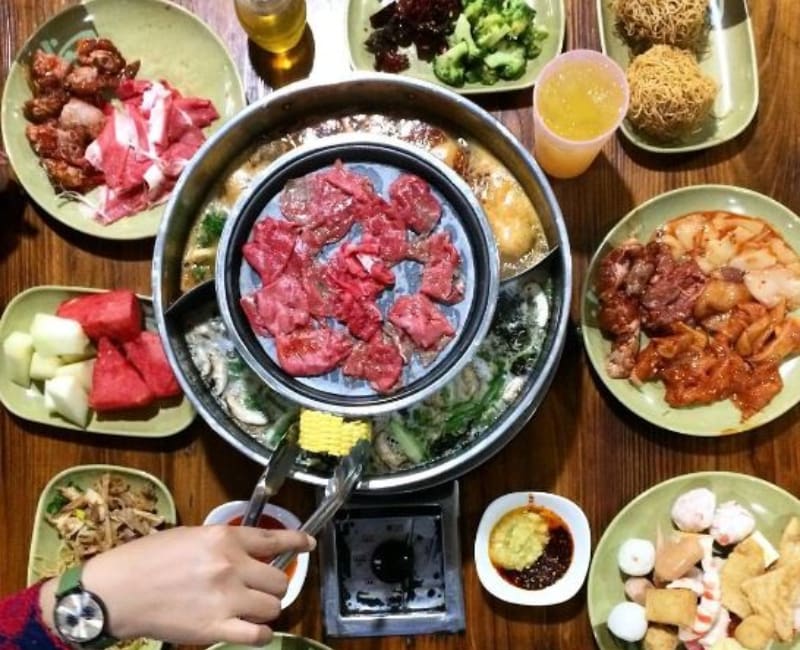 Enjoy a steamboat and grill experience like no other at The Khan, one of the best halal hotpot spots in KL. Get grilling and dipping at the same time using a special pot, which has wire mesh grills circling the sides for you to sizzle your meats as the broth simmers. Protein choices are extensive, from all manners of marinated skewered proteins to handmade meatballs. 
Address: 1-36, PV 128, Jalan Genting Kelang, Taman Danau Kota, 53300 Kuala Lumpur
Opening Hours: Daily, 5pm – 11.30pm
Contact: 03-4141 8566
11. Hoho Steamboat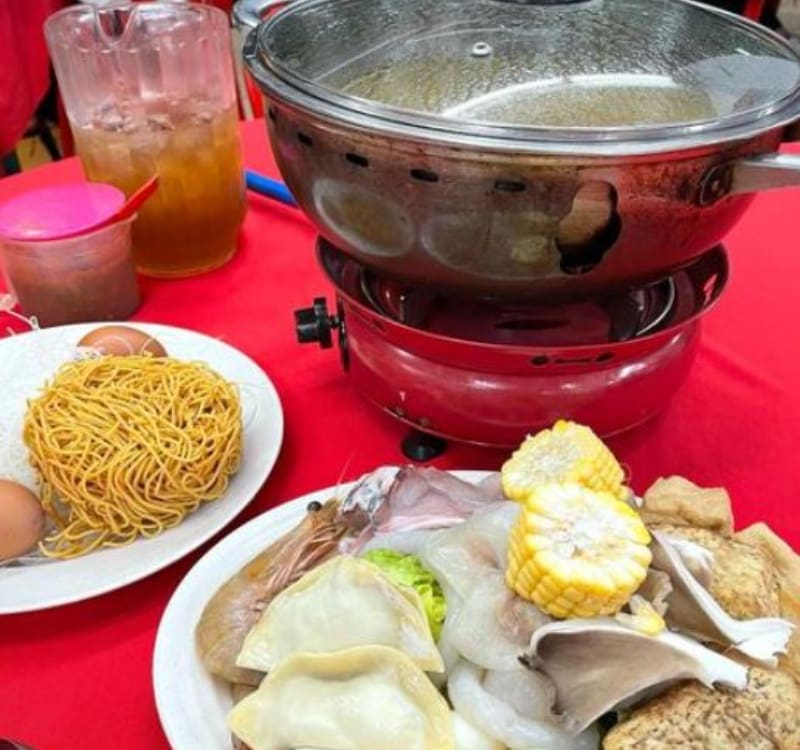 Boasting two decades of experience in the business, what sets Hoho Steamboat apart from its peers is the fresh seafood that gets shipped daily from Pulau Ketam, so there's no question about quality here. The oceanic theme is evident in the signature broth as well, which is boiled using dried halibut fish for a characteristically sweet taste. When you're settled in, help yourself to a generous load of vegetables, sides, and sauces.
Address: 19, Jalan Radin Anum 1, Bandar Baru Sri Petaling, 57000 Kuala Lumpur
Opening Hours: Daily, 4.30pm – 11.30pm
Contact: 012-289 3119
Website | Facebook | Instagram
Nourish Your Body And Soul At These

Best Steamboat

Restaurants In

KL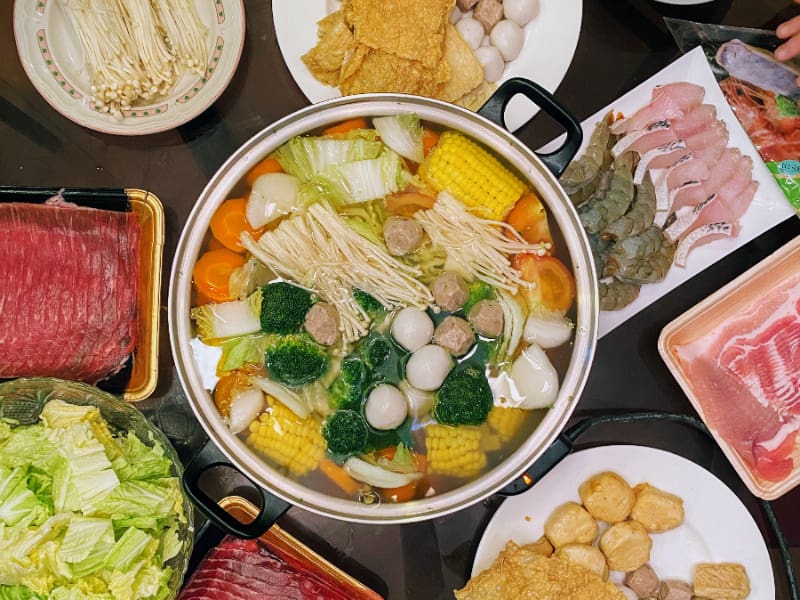 You don't need a reason to have hotpot. But if your mood needs perking or if there's an occasion to celebrate, a steamboat meal will bring on the good vibes to everyone at the table. 
Not too keen on sinking your chopsticks into a pot of soup with everyone else? Head over to these Chinese restaurants for tasty wok-fired single dishes instead. Alternatively, consider these affordable spots if you're penny-pinching at the moment.