Urbanisation and the advancement of technology over the last decade have made commuting easier within Malaysia. While the rapid development of public transportation coupled with the wide adoption of e-hailing services has made life easier for many, Malaysians at large still prefer driving as it is still the most convenient mode of transport that will get them to wherever they want to go. Like many app-powered conveniences, now you can rent a car with just a few taps on your smartphone! For locals and visitors looking for a hassle-free way to rent a ride to get around in Malaysia, these car rental apps are the best ones you can use.
Is It Safe To Rent Car In Malaysia?
Renting a car in Malaysia is generally safe. Plus, there are many established and reputable companies offering car rental services in Malaysia. It is also very convenient to rent a car with the many apps available, so you can ride in the most hassle-free way possible. More on them below.
7

Best Car Rental Apps To Use In Malaysia
Which is the best car rental app in Malaysia for your needs? Read on to find out.
1.   SOCAR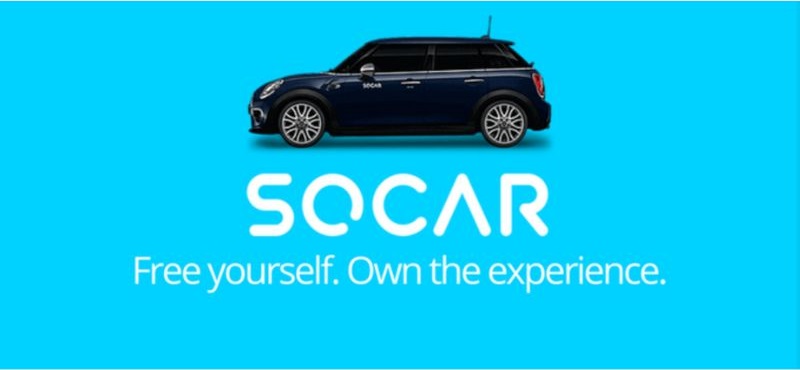 SOCAR is one of the best car rental apps in Malaysia in terms of accessibility, affordability, and coverage. You have access to over 43 car models of various manufacturers—ranging from Perodua Myvi to BMW 330E—with the flexibility to choose from multiple trip modes (including round trip, one-way-airport, and one-way-intercity). 
The service employs keyless access to unlock cars via Bluetooth from the SOCAR app and offers easy fuel reimbursements on top of 24/7 Live Chat support.
Area coverage: Kuala Lumpur, Selangor, Penang, Johor Bahru, Ipoh, and Seremban
Download SOCAR for free: iOS l Android
2.   GoCar

With the GoCar app, you can book and rent a car any minute of the day as the service is available 24/7. You can book a car from a selection of local and foreign-made manufacturers (including an electric car model) by the hour or rent one for an entire day. Want to rent a car for a much longer period? No problem, as GoCar also offers a car subscription service for up to 36 months, so you can forgo traditional car ownership and still have your own ride for the long term.
Area coverage: Kuala Lumpur, Selangor, Penang, and Johor Jaya
Download GoCar for free: iOS l Android
3.   Trevo

TREVO is the largest peer-to-peer car-sharing marketplace and community in Malaysia that connects hosts with users looking to book a car for every occasion. Doing so is easy—just download the Trevo app to your smartphone, sign up for an account, and you'll be on your way to discovering hundreds of cars available for instant booking! 
Every trip on Trevo is covered by up to RM2 million in liability protection. On the flip side, you can also be a host and earn some extra income by putting your car up for booking.
Area coverage: Klang Valley, Penang, Perak, Negeri Sembilan, Langkawi, Kota Kinabalu, and Johor Bahru
Download Trevo for free: iOS l Android l Huawei AppGallery
4.   Moovby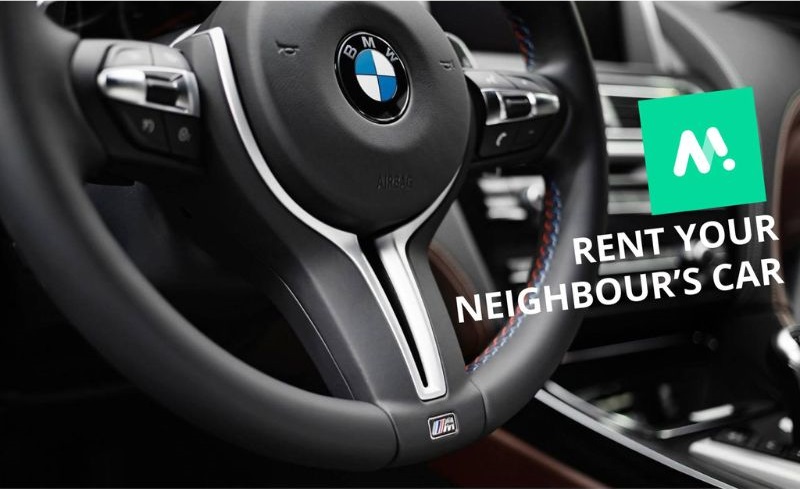 Like TREVO, Moovby is a car-sharing service in Malaysia offering up to thousands of cars for rent. You may want to give Moovby a try for its "cheaper-than-alternatives" rates and free cancellation policy (up to 24 hours before your trip). Moreover, you can rent a ride by the hour, day, or week with 24/7 customer support assistance as well as roadside assistance and protection plans (optional purchase).
Area coverage: Kuala Lumpur, Putrajaya, Penang, Langkawi, Melaka, Johor, and Kota Kinabalu
Download Moovby for free: iOS l Android
5.   Avis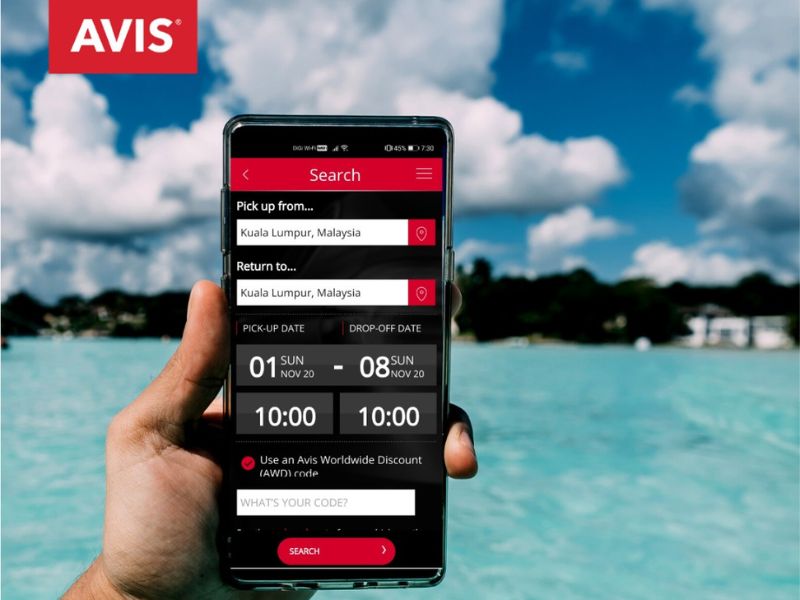 With 48 years of experience in the vehicle rental business in Malaysia, Avis offers a comprehensive service with its car rental fleet that consists of compact cars, sedans, pick-ups, SUVs, and MPVs to suit every user's needs. Rental options include day trips, weekend drives, daily rentals, weekly rentals, and monthly rentals. 
Should you require a vehicle for an extended time, Avis also offers a worry-free professional leasing service which takes care of all vehicle maintenance and servicing needs.
Area coverage: Kuala Lumpur, KLIA, KLIA2, Penang Airport, Kuantan Airport, Senai Airport, Johor Bahru downtown, Melaka downtown, Kuching Airport, Kota Kinabalu Airport, Sibu, Miri, and Sandakan
Download Avis for free: iOS l Android
6.   Hertz

Hertz is one of the world's largest car rental companies which operates in over 160 countries. In Malaysia, Hertz offers car rentals for airport transfers, chauffeur drives, leasing, and special events that cover weddings, family/class reunions, and corporate functions at competitive rates. You have a selection of sedans and SUVs/Minivans/4×4 including the likes of Honda City, Ford Ranger, and BMW X1.
Area coverage: Kuala Lumpur, Kuantan, Penang, and Johor Bahru
Download Hertz for free: iOS l Android
7.   Kayak
You may know Kayak as an online travel agency with services ranging from flights to hotel booking. But did you know that Kayak also offers a car rental service you can utilise if you're in Kuala Lumpur? Not only can you find cheap car rentals in the capital city using Kayak, but it also lets you find rides that meet all your preferences with its extensive filter options.
Area coverage: Kuala Lumpur, Sepang, Penang, Langkawi, Kuantan, Johor Bahru, Kuching, and Kota Kinabalu
Download Kayak for free: iOS l Android
Get From Point A To Point B Effortlessly

In Malaysia With These Best Car Rental Apps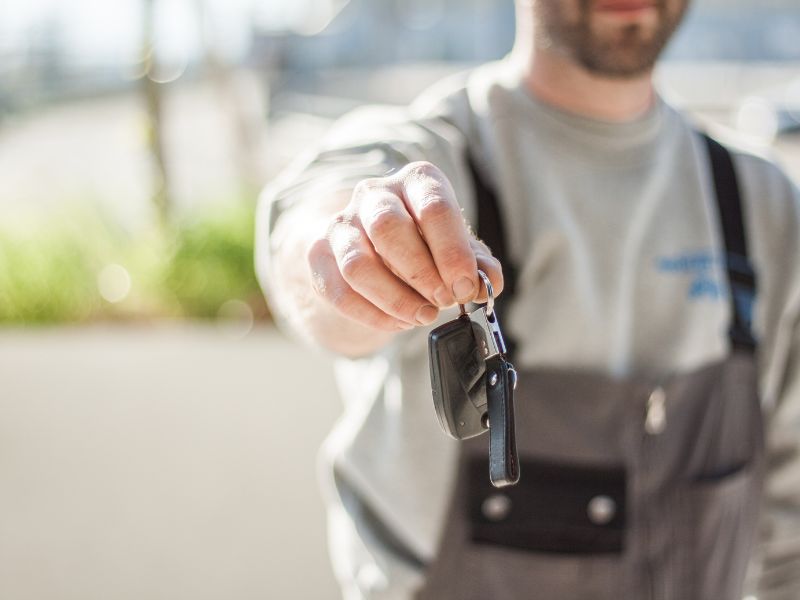 While renting a car makes sense for those who don't own a vehicle, those who do may have reasons to engage in such services too. You may require a bigger ride for the extra space to accommodate more passengers or stuff in certain situations. Some might even want a more luxurious ride for a day for special occasions. Whatever reason it may be, these best car rental apps in Malaysia are ready to serve your transportation needs anywhere, anytime! 
Related: Can't Grab A Car? Try These Other E-Hailing Services In Malaysia Instead