For most babies, the pacifier can be a great source of comfort. Much like breastfeeding, using one can soothe infants during naptimes and bedtimes, when they're colicky, or even when their ears start popping in an airplane. In fact, the pacifier has been hailed as an ally in the fight against Sudden Infant Death Syndrome in recent years. Just as long as breastfeeding is well-established, you're free to introduce this mighty soother to your child! But how do you choose the best pacifier for your newborn and what are the best options available in Malaysia? Our buying guide will help you navigate these questions.
How To Choose The

Best Pacifier For A Newborn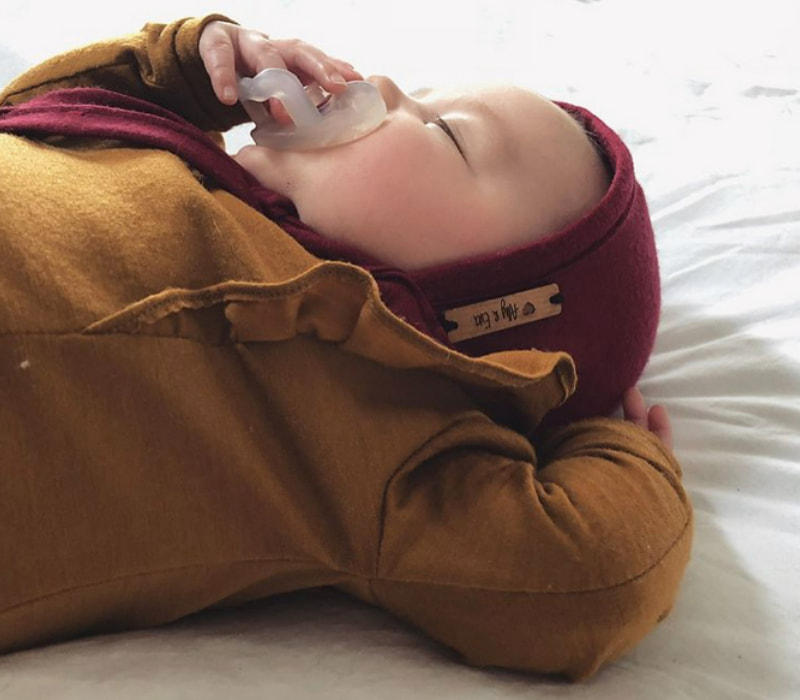 Who knew something so small could require so much thought? Fret not. We've summarised everything that's important about choosing a newborn pacifier into the checklist below:
How many pieces are there?

Traditional pacifiers come with three parts (the nipple, shield, and ring). But one-piece pacifiers (made from a single piece of silicone or latex) are ideal for newborns as they do not have gaps where bacteria can grow or parts that can break apart.

What is the shape?

Pacifier nipples come in a variety of rounded and orthodontic (round top, flat bottom) shapes, and some newborns require a little trial and error to find the right one. Whichever shape your baby takes to, experts generally recommend dropping the pacifier between ages 1 to 3 to avoid dental issues.

What is the size?

For newborns, it's best to use a pacifier that's made for their age as a larger one may pose a gagging or choking risk. The shield of the pacifier should also be 1.5 inches or larger, so it won't easily fit into a baby's mouth.

Does it have ventilation holes?

The pacifier's shield should come with sufficient ventilation holes to allow air circulation. Without them, a baby's saliva can collect under the shield and irritate their

sensitive skin

.

What's the material?

Between silicone and latex pacifiers, silicone is a safer bet as it's sturdier, longer-lasting, easy to clean, and doesn't retain odours. Latex, while softer and more flexible, wears out faster and may cause allergies.
Best

Rounded

Pacifiers For Newborns

In Malaysia
First, let's get to know three of the best one-piece pacifiers for newborns in Malaysia with rounded nipples.
Philips Avent Soothie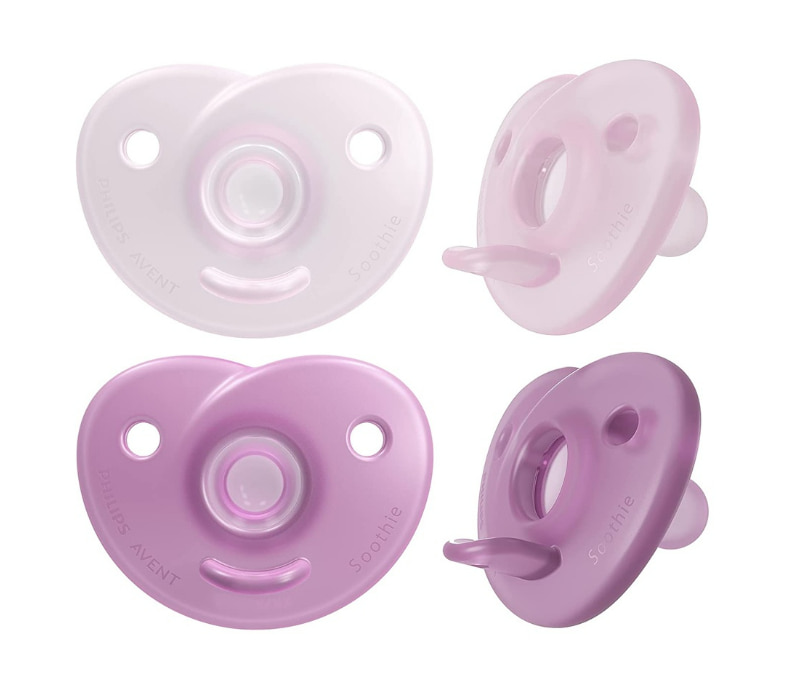 Suitable for: 0-6 months
Material: BPA- and latex-free silicone
Dishwasher and steriliser safe: Yes
Colours: Framboise Pink or Blue Hush
Trusted by hospitals across Europe, the Philips Avent Soothie has been recommended many times over as one of the best pacifiers for newborns. Its one-piece construction, made entirely from medical-grade silicone, is durable and perfectly sized for little ones up to six months. The unique heart-shaped shield provides extra comfort, while the soft, rounded nipple soothes without inhibiting natural oral development. There's also a hole in the centre, where you can fit a finger in to help your baby suckle better.
Dr Brown's HappyPaci Silicone Pacifiers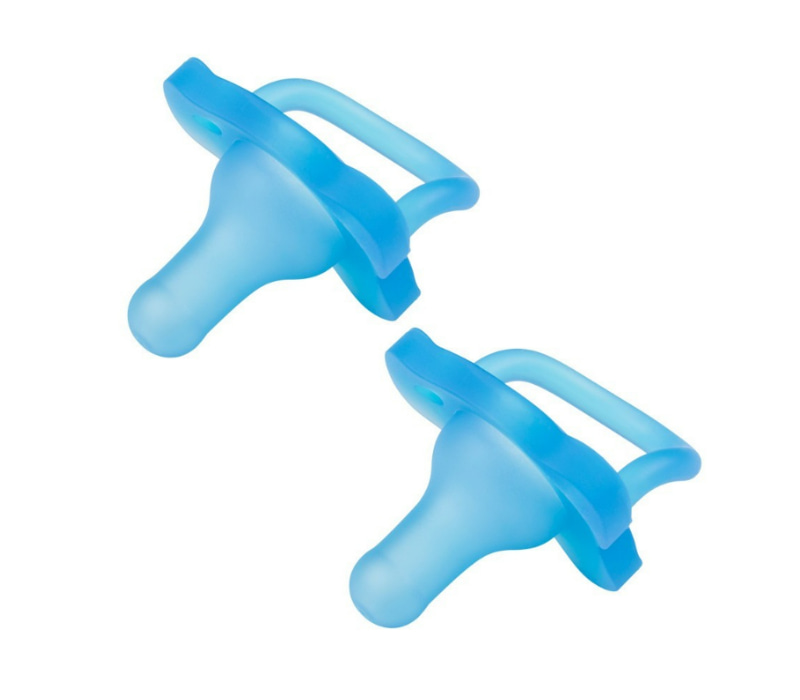 Suitable for: 0 to 6 months
Material: BPA-free silicone
Dishwasher and steriliser safe: Yes
Colours: Red or blue
For babies who are nourished from Dr Brown's bottles, the HappyPaci is the perfect complement. This soother's teat is shaped just like the bottle's, so it will feel familiar and comforting. Moreover, the contoured, butterfly-shaped shield curves away from the face, leaving ample room for little noses and cheeks. Last but not least, this lightweight, one-piece pacifier comes with a wide ring that's easy for babies to grab.
Haakaa Newborn Silicone Pacifier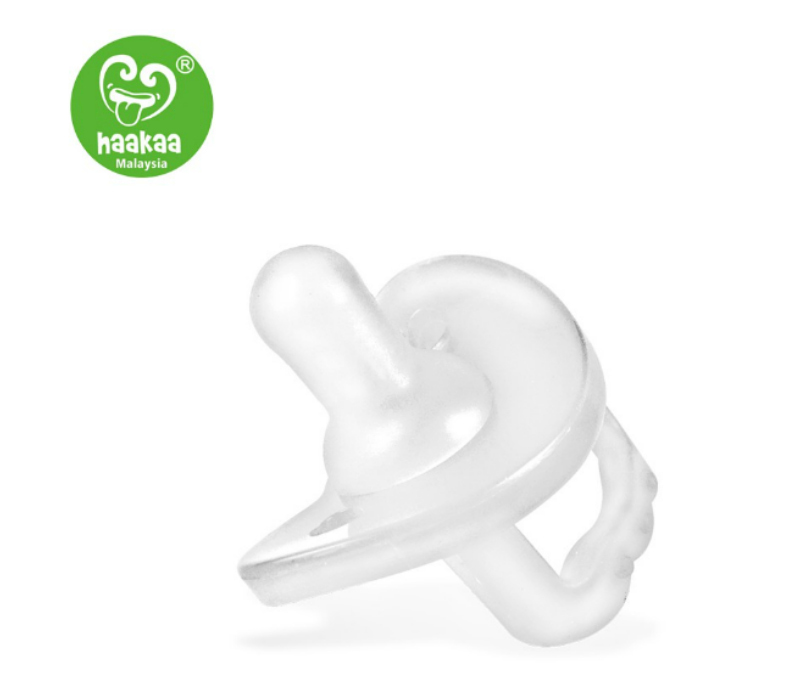 Suitable for: 0 to 3 months
Material: BPA-, PVC-, and phthalate-free silicone
Dishwasher and steriliser safe: Yes
Colour: Clear
If you're concerned about artificial colours and harsh chemicals (after all, the pacifier goes into your baby's mouth), this Haakaa newborn pacifier is free from them. Made from 100% soft and safe silicone, this mini-sized pacifier is gentle on skin and tender on delicate gums. It's also durable enough to be tossed into the freezer to relieve sore gums and boiled in water for chemical-free sterilisation. To keep the soother clean on the go, you can stash it in a silicone holder case that's made to hang on diaper bags and strollers.
Best

Orthodontic

Pacifiers For Newborns

In Malaysia
Now, let's move on to the best one-piece pacifiers for newborns in Malaysia with orthodontic nipples. These uniquely shaped pacifiers are said to facilitate healthy oral and dental development.
NUK Sensitive Silicone Pacifier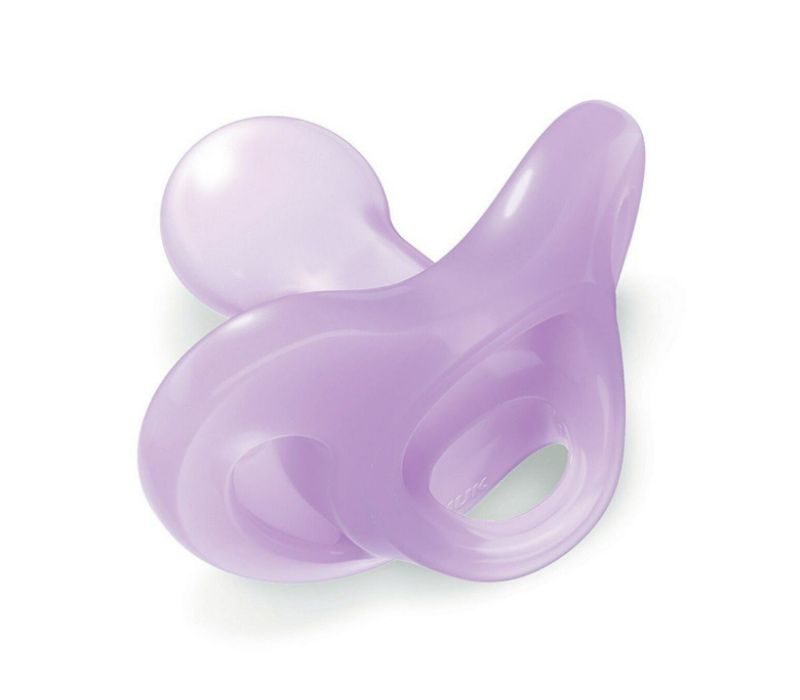 Suitable for: 0 to 6 months
Material: BPA-free silicone
Dishwasher safe: Yes
Colours: Pink, mint, blue, or purple
One of the best orthodontic pacifiers for newborns preferred by parents in Malaysia is the NUK Sensitive Silicone Pacifier. Contoured to a baby's face, the vented U-shaped shield fits like second skin and nestles comfortably under the nose. As for the breast-like nipple, it doesn't just promote healthy teeth and jaw development. Its natural fit also helps support the transition from breast to pacifier and back.
Natursutten Natural Rubber Pacifier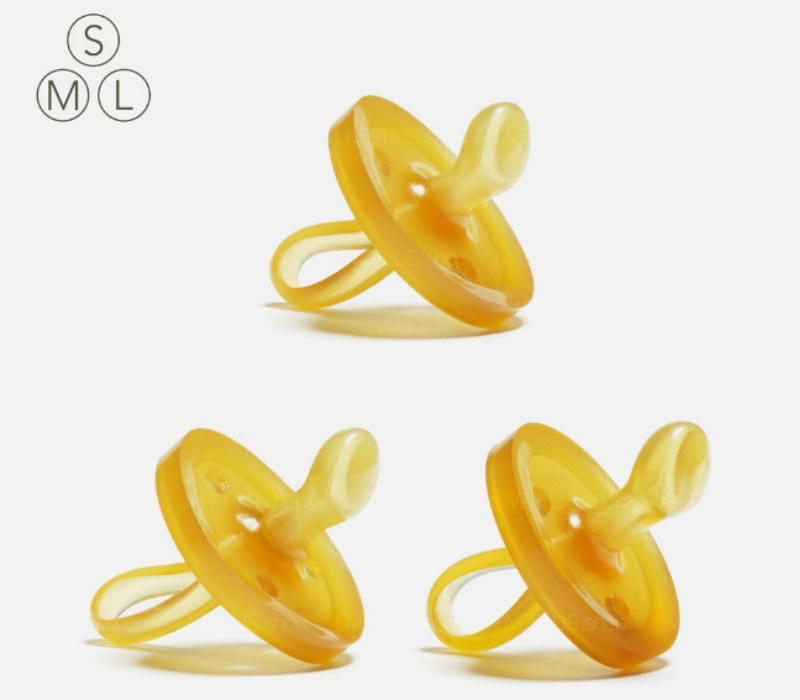 Suitable for: 0 to 6 months
Material: Parabens-, PVC-, and phthalates-free latex
Dishwasher and steriliser safe: No
Types: Original or Butterfly (also available in rounded teats)
Although we did say that latex may cause allergies, we're recommending these Danish handcrafted pacifiers because they're made to be hypoallergenic. How? By eliminating the protein that causes latex allergy during production. This extra step creates a very safe yet all-natural pacifier for your baby. In terms of design, the Original features a wide, circular shield that's meant to touch your baby's nose to mimic breastfeeding, whereas the notched Butterfly provides room for the nose.
Chicco PhysioForma Soft Soother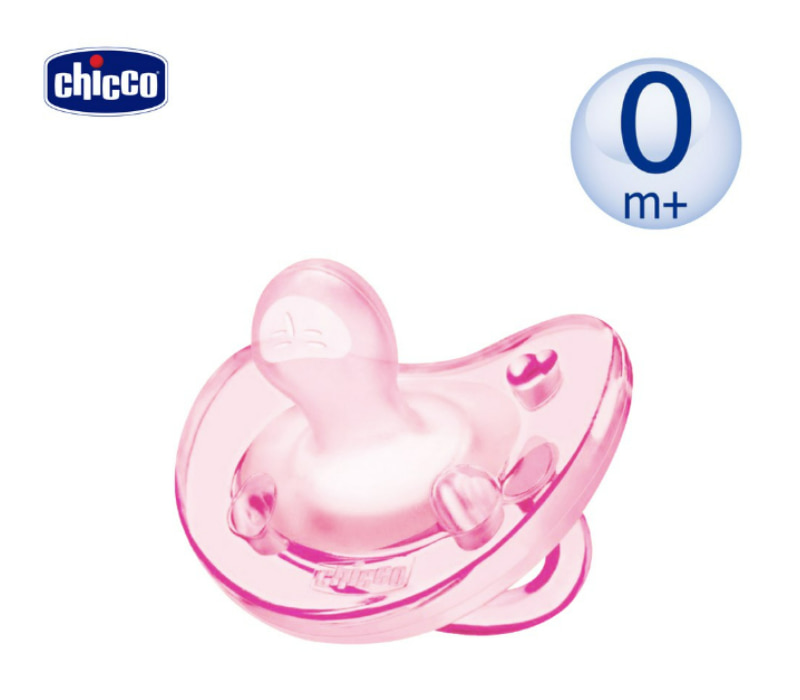 Suitable for: 0 to 6 months
Material: Silicone
Dishwasher and steriliser safe: No
Another best selling orthodontic pacifier for newborns in Malaysia is the Chicco PhysioForma soother. This Italian-made pacifier is made of supple silicone, making it perfect as a bedtime or daytime companion. It also boasts an ACTIVE Teat which promotes healthy oral growth, and a soft and rounded shield that provides just the right amount of lip support. With a nipple shape that models a mother's, it's a cinch to switch from rounded pacifiers to the PhysioForma.
Let Your Baby Self-Soothe With These

Best Pacifiers For Newborns

In

Malaysia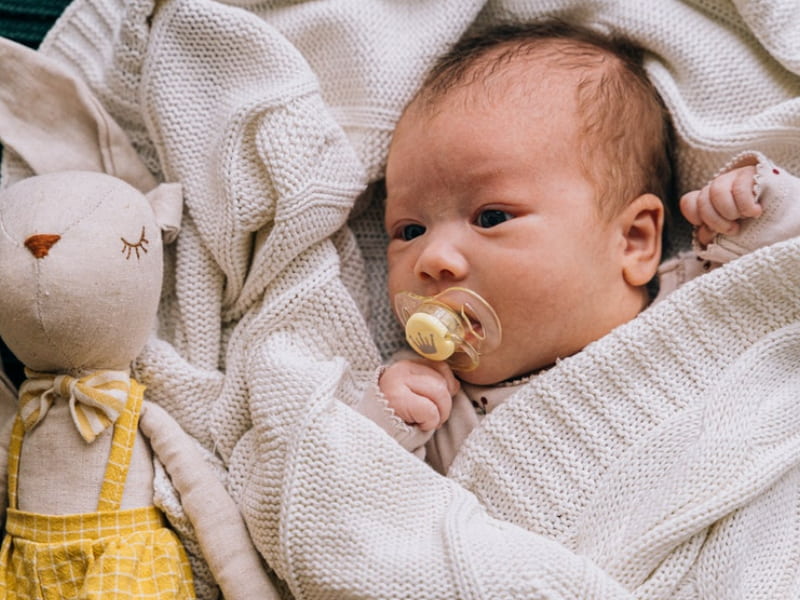 Pacifiers often come with instructions, most of which involve a sterilisation process before the first use. This usually means submerging the pacifier in boiling water for several minutes to destroy any and all bacteria. Following that, the pacifier can be washed normally with soap and water or in the top rack of a dishwasher.
Do also keep in mind that each brand of pacifier comes with their own unique shape and fit. So if you like the sleep-and-soothe routine, you may need to try a few pacifiers before finding one that your baby agrees with. We hope our recommendations for the best pacifiers for newborns in Malaysia will help you better decide which ones to try. And before you cart out, make sure to sign up for Mum's Club to score exclusive members' deals, brand vouchers, and extra cashback coins on baby products every Wednesday!
If you're continuing to breastfeed, learn the different ways you can increase breast milk supply, including eating lactation cookies and pumping in between feedings.