With heat and humidity levels as high as Malaysia's, even the most carefully coiffed hair are vulnerable to frizzy, unruly endings. If you're someone who spends a whole lot of time styling your hair, it can feel like a waste of good effort. Perhaps it's time to consider working in a serum into your hair care routine. It can solve your biggest hair concerns from frizz to dryness to heat protection, and some say finding the right hair serum can be downright life-changing! Not sure how to go about choosing one? We break it down for you below, along with a round-up of the best hair serums you can find in Malaysia.
Is Hair Oil Or Serum Better?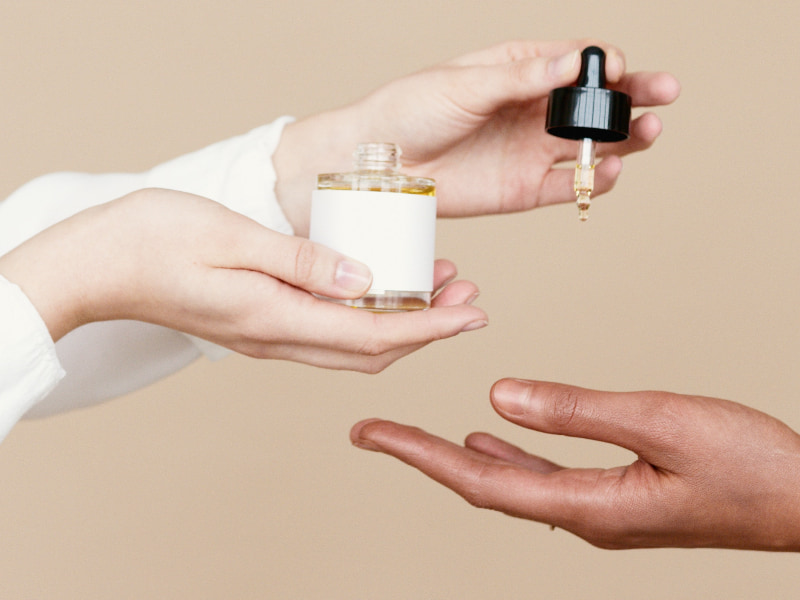 Strictly speaking, hair serum and hair oil aren't one and the same, so it all comes down to your needs. If you're looking to smooth out frizz, add shine to dull strands, and protect your hair from the rigours of styling, hair serum is your best bet. But if you're in search of a deeply nourishing treatment to improve the health of your hair, you'll want to go with hair oil.
How Do I Choose A Hair Serum?
The rule of thumb when choosing the best hair serum is to look for one that's formulated for your hair type, whether it's frizzy, dry, fine, oily, or curly. This will ensure the serum targets specific hair concerns you might have. Up ahead, we've outlined some of the best hair serums in Malaysia for all of these hair types.
Best Hair Serum In Malaysia

For Frizzy Hair
Dry air and humidity are frizz-inducing, but these hair serums are designed to combat both.
1. John Frieda Frizz Ease Original Serum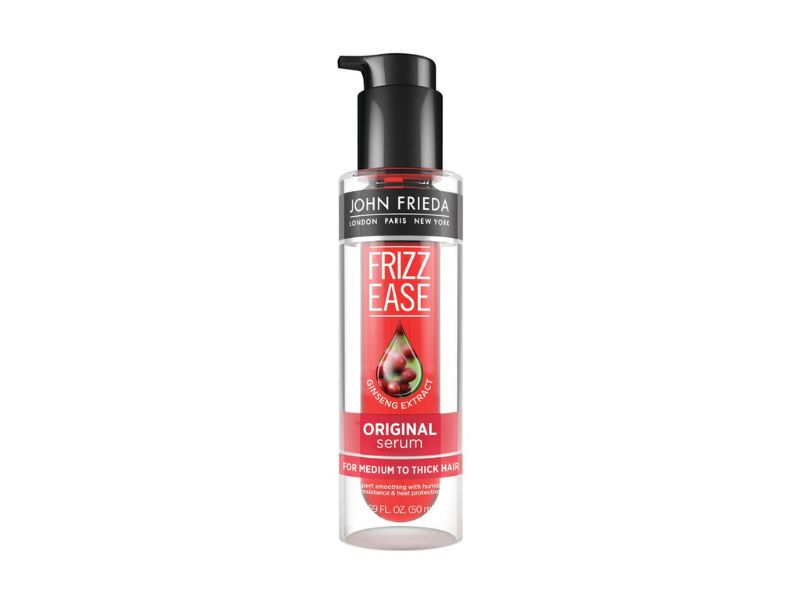 The first product in John Frieda's beloved Frizz Ease line is one of the best hair serums you can find in Malaysia. The classic silicone and silk-infused formula tames frizzy mane and leaves a beautiful shine in its wake. With added protection against heat, anyone with a heat-styling habit should snap one right up.
2. Paul Mitchell Super Skinny Serum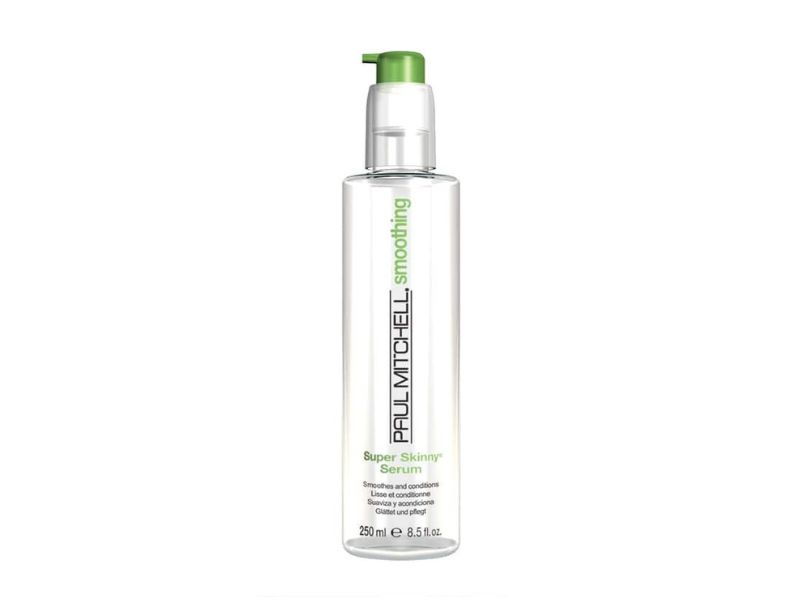 If it's smooth hair you're after, you'll want to splurge on Paul Mitchell's Super Skinny Serum. This blowout primer speeds up drying so you can get silky-smooth hair in less time. It also contains frizz-fighting properties that repel humidity and seal split ends, ensuring you're not an unruly mess in any weather.
3. Moroccanoil Treatment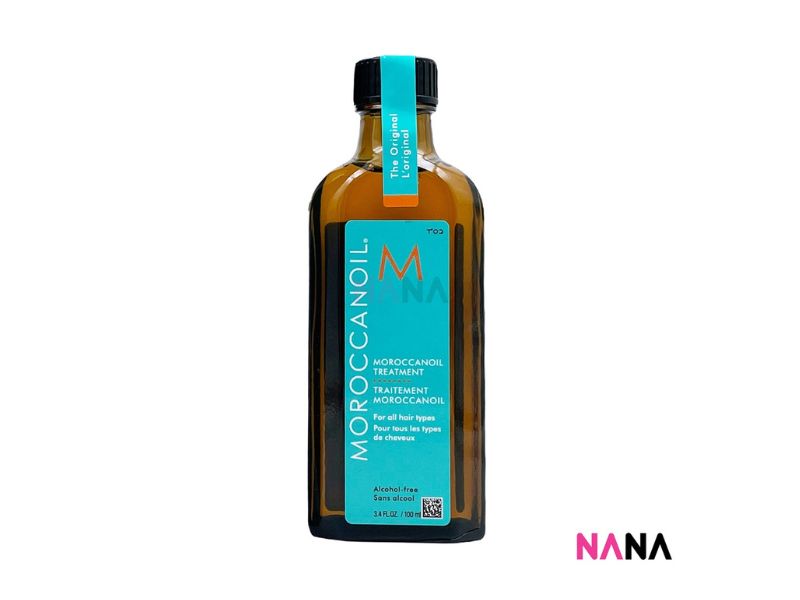 There's a good reason why Moroccanoil's Original Treatment is one of the best-loved hair serums for frizzy hair in Malaysia. Infused with argan oil, this ultra-light serum works triple-duty to tame flyaways, condition split ends, and enhance shine. Use on damp or dry hair, and you'll have swish-worthy locks in no time.
Best Hair Serum In Malaysia

For Dry

And Damaged

Hair
Put a stop to dull and brittle strands with these best reparative hair serums in Malaysia.
4. Mise En Scene Perfect Serum Original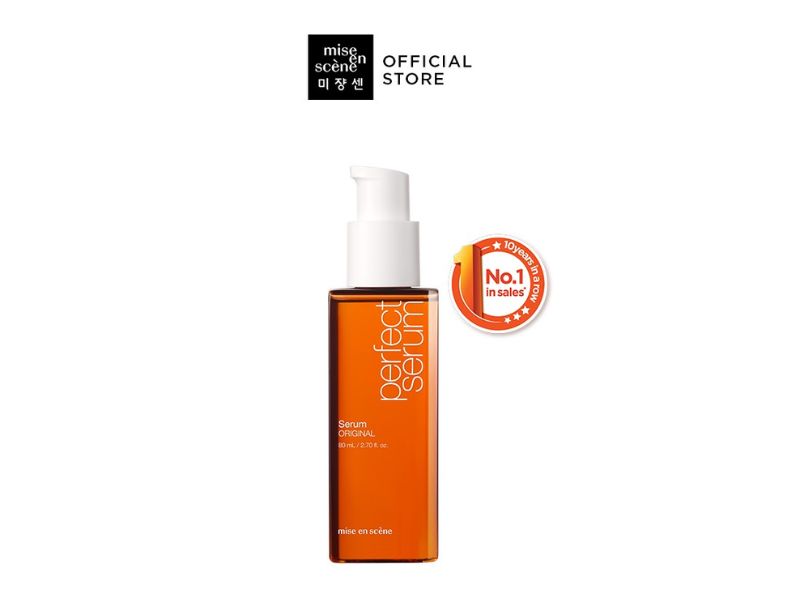 Is Korea's best-selling hair serum for 10 years running worth the global hype? Yes, and we're here for it. This nourishing serum contains a medley of natural oils, including argan, jojoba, and coconut, that work in tandem to revive lifeless hair and protect your strands from further environmental damage.
5. Good Virtues Co. Advanced Treatment Hair Serum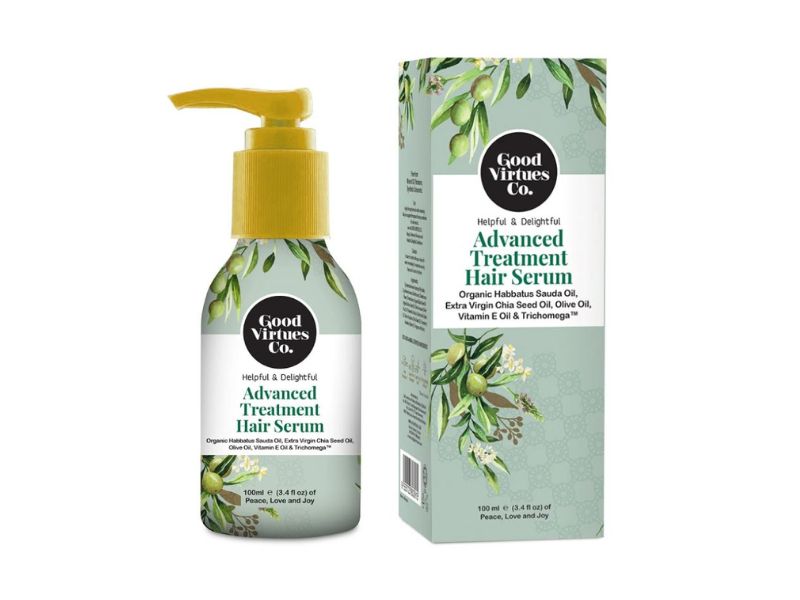 High on hydration but low on price, Good Virtue Co.'s Advanced Treatment delivers the best bang for your buck. Packed with ultra-nourishing oils, this hair serum for dry and damaged hair effectively restores moisture, strengthens hair fibres, and fends off harmful UV light. Expect touchably soft and visibly glossy hair after styling, minus any hint of greasiness.
6. Kerastase Nutritive 8H Magic Night Serum
Want to wake up to sleeker, ready-to-style tresses? This nocturnal hair serum for dry hair is the one for you. Just like a night cream for your hair, this gel-like serum gets to work while you sleep. A potent blend of vitamins deeply penetrates the hair fibre to replenish moisture lost throughout the day.
Best Hair Serum In Malaysia

For Fine Hair
Those with finer strands will benefit from using these nourishing serums that won't weigh the hair down.
7. Kerastase Densifique Serum Jeunesse Hair Serum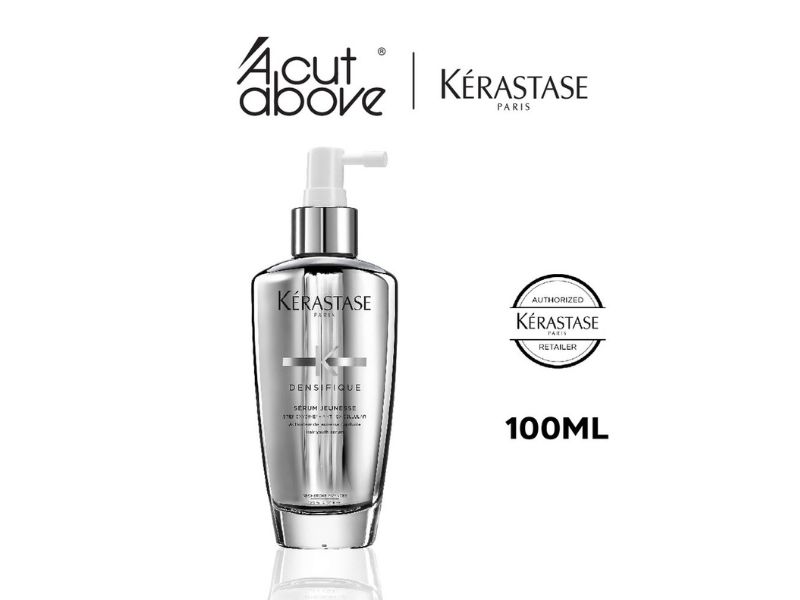 The Kerastase Densifique Serum Jeunesse is among the best hair serums in Malaysia for fine and mature hair. Sprayed onto the scalp and the lengths of the hair, it stimulates hair growth on a follicular level and prevents the loss of melanin that causes greying hair. What you'll see with consistent use is thicker, shinier, and more youthful locks that will shave years off your age.
8. Kristin Ess Weightless Shine Working Serum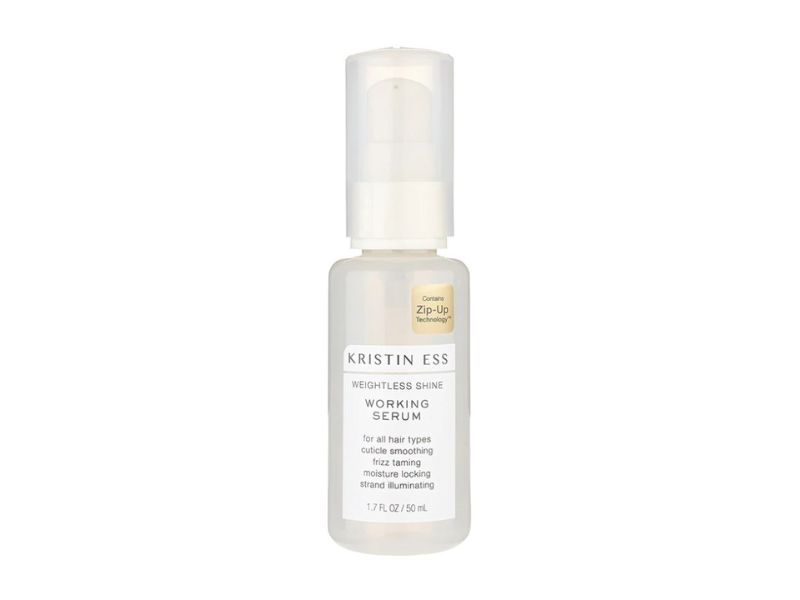 'Weightless shine' is a big claim to make, but this sulphate-free hair serum is ultra-light even on fine or oily hair. A pea-sized amount on towel-dried hair can control frizz, lock in moisture, and keep flyaways in place. But for extra shine and a lived-in look, just run another drop or two through finished hair—no hair sprays needed.
Best Hair Serum In Malaysia

For Curly Hair
For bouncy curls, here are some lightweight hair serums that still pack a punch in the hydration department.
9. Olaplex No.9 Bond Protector Nourishing Hair Serum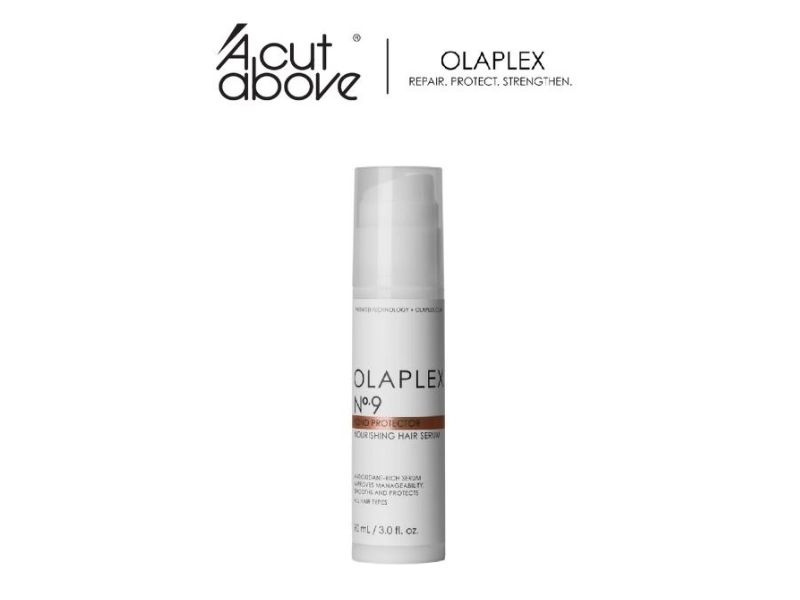 If you're tired of limp curls, tangles, and lacklustre hair, Olaplex No. 9 is the game-changer you need. On top of the brand's bond-building technology, the serum shields hair from pollution and heat with antioxidant-rich algae and protective polymers. The milky, silicone-free formula also absorbs into hair fibres easily, breathing new life and bounce into every type of curl.
10. Coco & Eve Miracle Hair Elixir
If there's a not-so-secret weapon that can bring you closer to your #hairgoals, it's the multi-tasking Coco & Eve Miracle Hair Elixir. Even with super hydrators like coconut oil and hyaluronic acid in its midst, the silky formula blends seamlessly into the hair. It helps to boost shine, protect hair, and keep the feistiest of frizzes in check—all while maintaining your curl's natural bounce.
11. Davines Curl Building Serum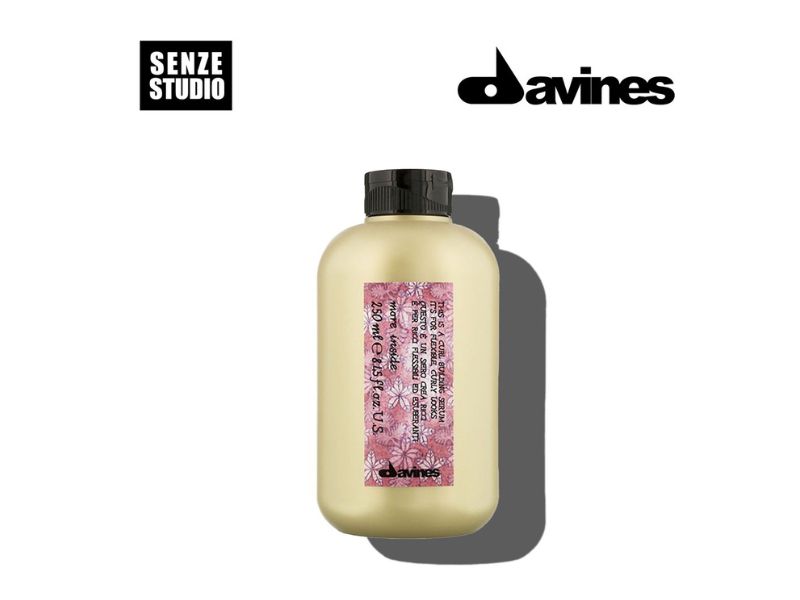 Davines has one of the best hair serums in Malaysia for curly hair and—get this—it's going for under RM100. That's a fair price, if you ask us, considering that it comes in a 250ml bottle that should last you a while. Only a small amount is needed on damp hair, but you'll notice more definition, elasticity, and shine on your ringlets, plus frizz-resistant tresses even in hairvoc-wreaking humid weather!
When Should I Use Hair Serum?
Hair serums are typically used before styling on clean and freshly washed hair, so it can properly protect your hair from heat or outdoor grime. However, some serums can also be applied on dry hair as a finishing touch. Your best bet would be to check the instructions, as applications may differ from one serum to another.
Enjoy Healthier, Frizz-Free Hair With The

Best Hair Serum In Malaysia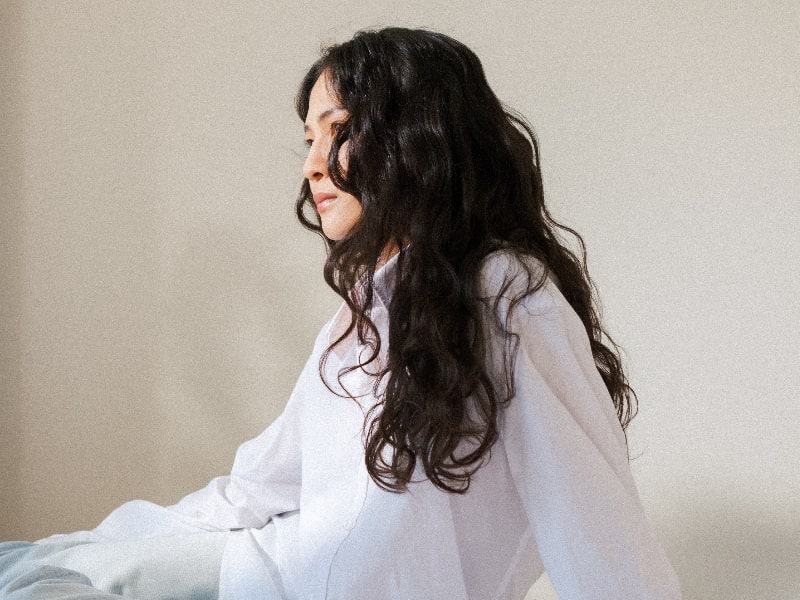 No matter how long or thick your mane is, remember that a little goes a long way. Over-applying is never a good thing and may even have the opposite effect on your hair. So go with less than a pea-sized amount if you have fine hair and slightly more if your hair falls on the thicker side. Before you run it through your hair, make sure to warm up the serum by rubbing it between the palms of your hands.
For the best effect, pair the best hair serums in Malaysia with a shampoo that suits your needs (curly hair, hijabis, coloured hair, or postpartum hair loss). And if you'd like more deals and vouchers on hair products, head on over to the Shopee Health And Beauty Hub!