If you cook at home (or aspire to, we admire the effort), you need a reliable cooker hood. It doesn't have to be the most sleek-looking, but it must vacuum up steam, smoke, and odours. This is so you still get good air quality amid the fiery action you have going on over the stove. It also helps to maintain the cleanliness of the kitchen, reducing the appearance of unsightly stains on the walls. For these reasons, it's vital to get the best cooker hood in Malaysia for your kitchen. Our recommendations will point you in the direction of some great choices. More below.
Eliminate Unpleasant Smell With The

Best Cooker Hoods In Malaysia

 
Cooker hoods come in different sizes. Some are great for apartments while others look better in houses. Find one that suits you best!
Midea Slim Cooker Hood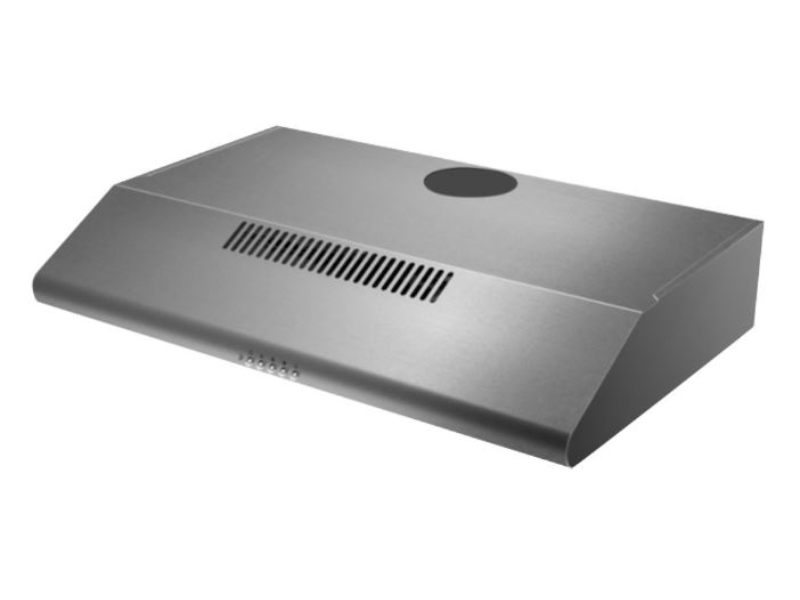 Suitable for apartment living, the Midea Slim Cooker Hood is small enough to fit under a cabinet. Its stainless steel body ensures durability and ease of cleaning, while also lending a timeless appeal. Featuring twin motors, the aluminium and charcoal filters allow it to perform efficiently even during heavy cooking. Overall, it's one of the best cooker hoods in Malaysia if you don't have space to spare. 
Midea MCH-90MV1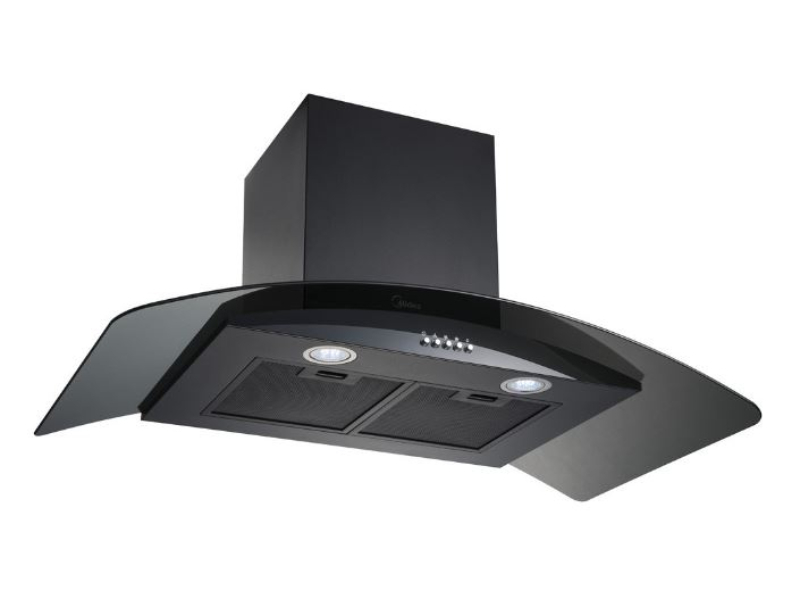 Operating with a layered grease filter and three speed modifications, the MCH-90MV1 is a step up from the previous Slim Cooker Hood. It looks stylish with a tempered glass visor while the wide chimney hood ensures thorough purification. Meanwhile, the filters are all removable for easy cleaning and a bright LED lamp lets you cook in clarity at night. 
Pacifica PHSN5 Stealth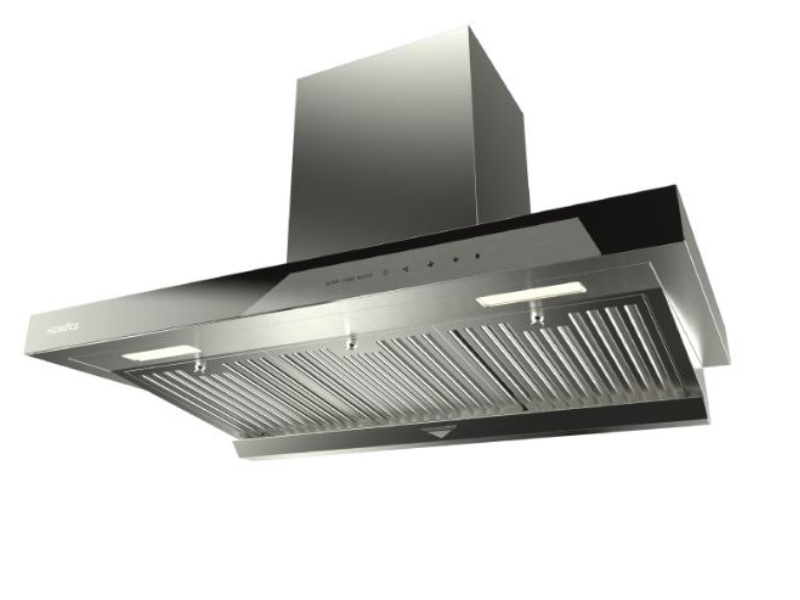 Equipped with baffle filters and a touch-screen control panel, the Pacifica cooker hood has three fan speeds to powerfully draw in grease, smoke, and vapour. There are removable collection panels behind the filter, which makes cleaning a breeze. Separately, a charcoal filter works hard to purify the air so you don't have to worry about pollutants. 
Rubine Cooker Hood RCH-MARK-90BL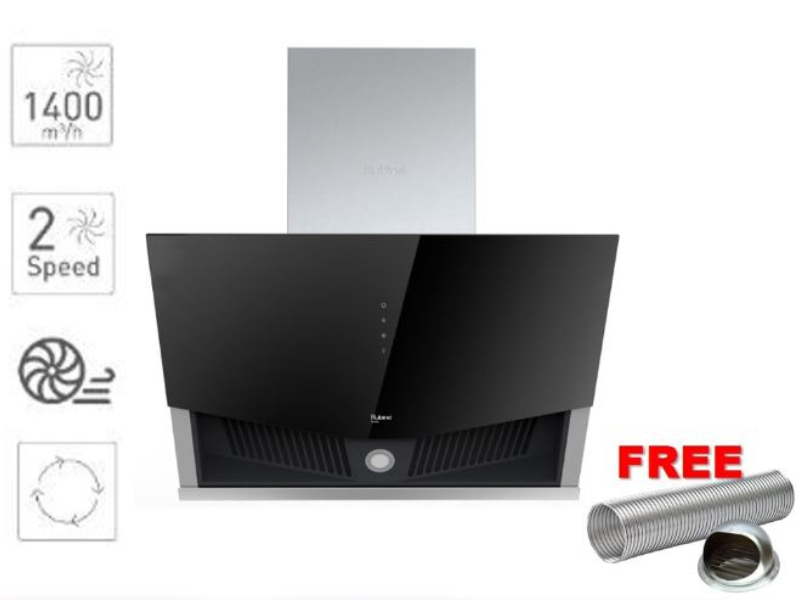 This under-the-cabinet or wall mount Rubine model is one of the best cooker hoods in Malaysia, largely due to its no-frills design and features. The furnishing is a mix of tempered glass and stainless steel while the baffle filter is snugly fitted on the sides. Its chimney-like construction directs air into the vent with relative ease, providing clean air in a matter of minutes. 
Rubine RCH-BOXLINE X-90SS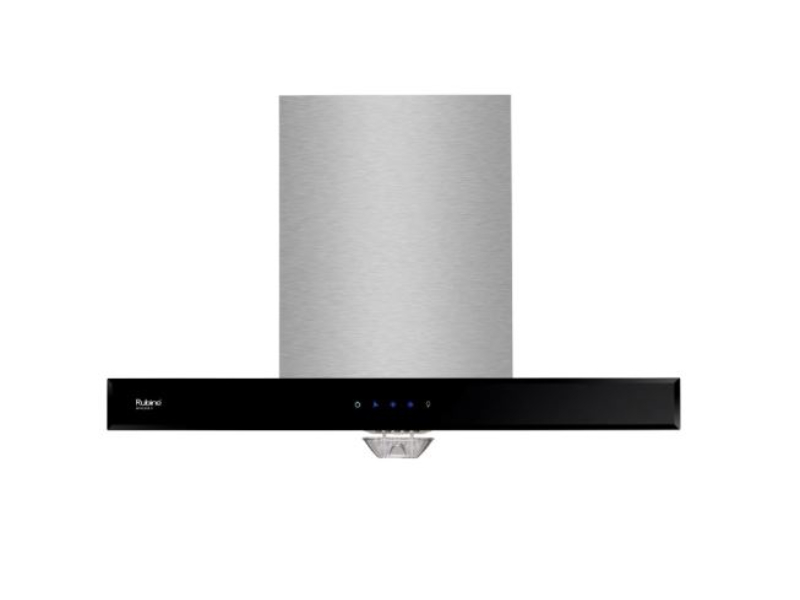 Sharing similar qualities with the RCH-MARK-90BL, this professional Rubine cooker hood boasts a variety of features for home cooks. From an "invisible" motion-activated control panel to a proprietary pyramid baffle filter that looks as well as it performs, it also has two fan speeds and an oil trap. Furthermore, its striking stainless steel and tempered glass design is stylishly modern.
Elba 1400M3/HR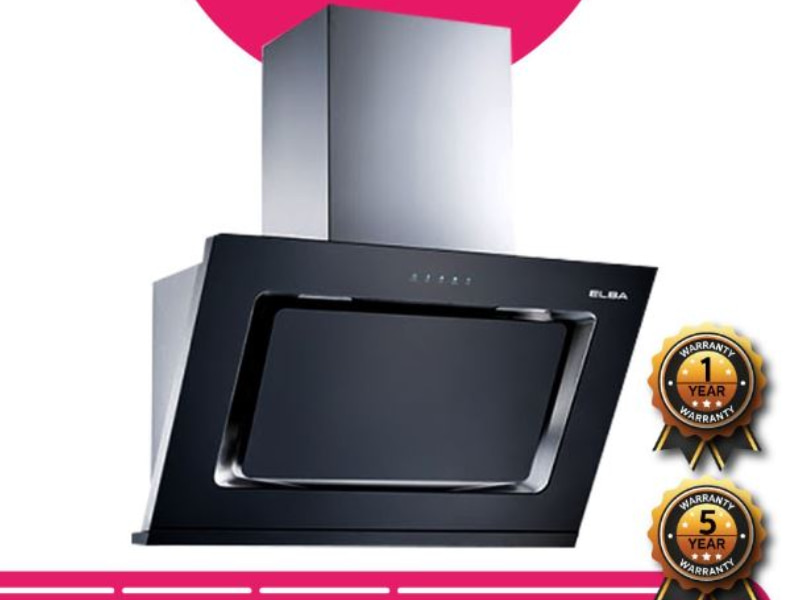 Part of Elba's Designer range, the 1400M3/HR comes in an understated dark grey premium steel chassis body. It has two speed selections and a Turbo Speed feature that cleans up nasty air particles in a jiffy. Additional features, like the LED lamp, motion-activated control panel, and delayed shut-off function make this a high-quality and high-performing cooker hood. 
FOTILE CHS6002-R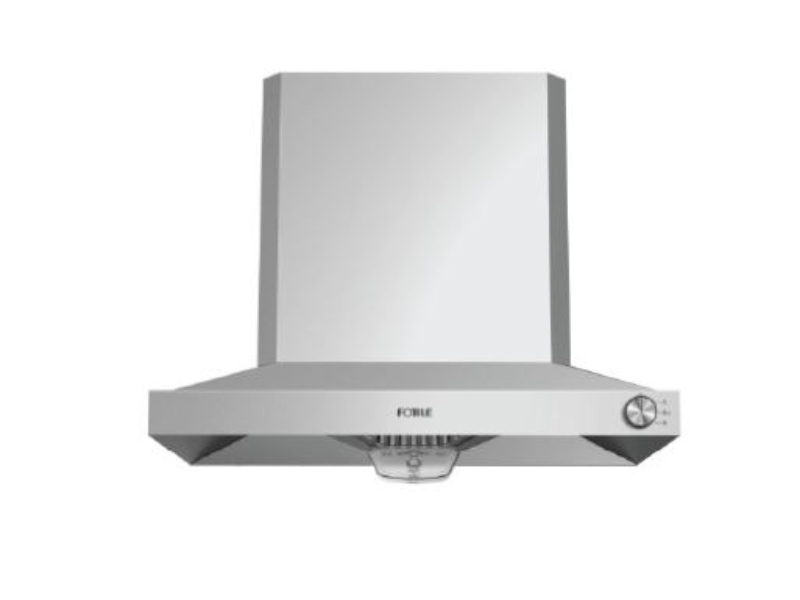 With its gorgeous 60cm-wide polished stainless steel surface, this tiny but powerful cooker hood gives a sophisticated and ultra-modern look to any kitchen. Though pricier than other options on the list, it's one of the best cooker hoods in Malaysia thanks to a slew of practical features. It has an oil filtration rate of 97% so you can deep fry without worries, and the noise level is kept to a minimum at 57db. If you've got more to spend and live in an apartment, the FOTILE CHS6002-R is worth the investment.
Zanussi Slim Line Hood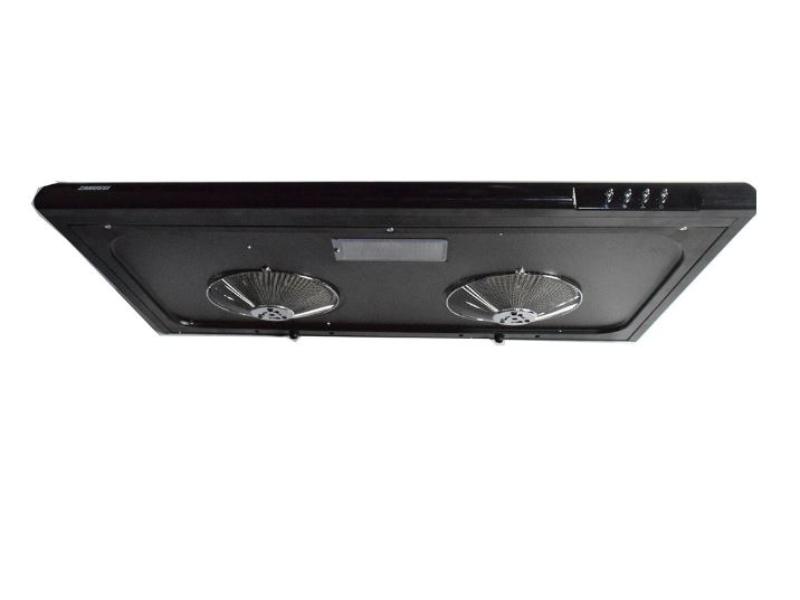 If you cook a lot and are on a budget, then this Zanussi cooker hood is one of the best options in Malaysia. The all-black model has two speed settings, four oil collectors, and can be mounted on the wall if necessary. Moreover, it's fitted with charcoal filters to remove airborne pollutants and contaminants. Charcoal filters are known for their air purification qualities; trapping oil, dust, dirt and neutralising odours.
Electrolux Carbon Filter Cooker Hood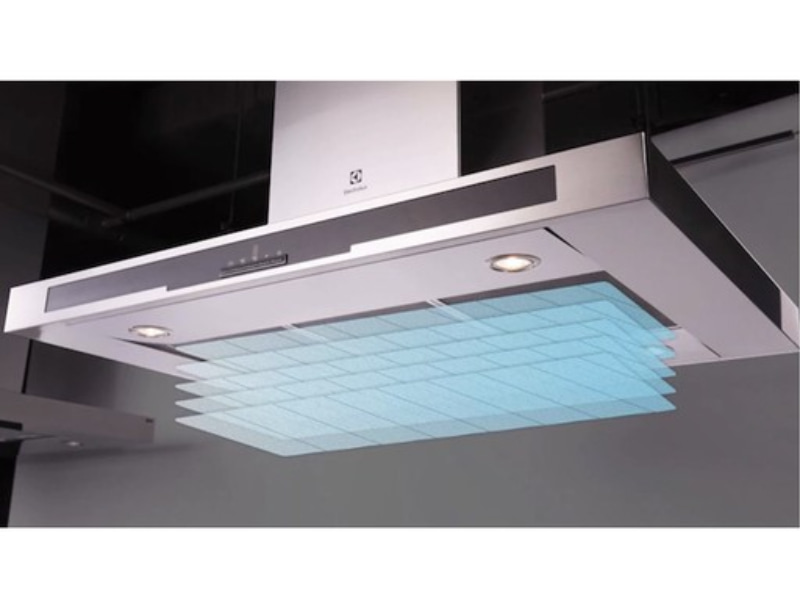 This stainless steel, under-the-cabinet cooker hood from Electrolux comes with a powerful fan and three different speeds. While the unit comes with bright halogen lights and washable mesh filters, it also includes timer functions and a touch-sensitive control panel for a seamless user experience. The chromatic silver finish also adds an industrial aesthetic to your kitchen setup. 
Keep Your Kitchen Free Of Fumes And Grease With The

Best Cooker Hoods In Malaysia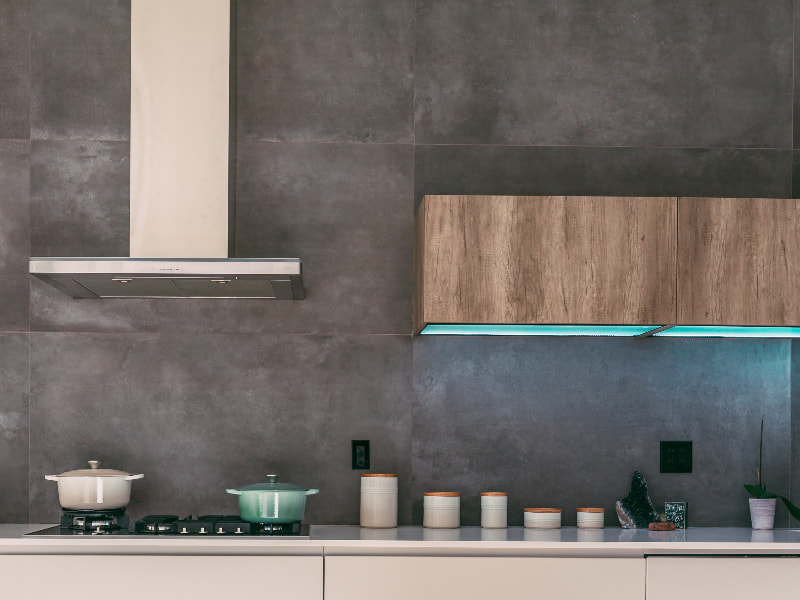 Cooker hoods are important, no matter if you use a gas stove or an induction alternative. Because without extraction of smells and odours, you'll be smelling them for days. That said, no size fits all. The best cooker hood in Malaysia is the one that suits your kitchen size, how often you cook, and your budget. Happy shopping!
We've got more product recommendations for your kitchen! From ice-cold refrigerators and portable air conditioners to convenient water dispensers and coffee machines, let us help you create the kitchen of your dreams.