As a woman who has put in her 10,000 hours wearing a bra, this author can say with certainty that a good bra is made up of three things—comfort, lift, and support (the headline is a dead giveaway, if you paid attention!). There's nothing worse than an ill-fitting bra that does nothing for your figure, or a wireless number that doesn't adequately support your twins, or a bandeau so tight you're itching at the end of the day. Not every bra is created equal, however. But based on reviews and feedback from fellow women, these are the best bra brands in Malaysia for well-designed intimates.
How Do I Buy A Good Bra?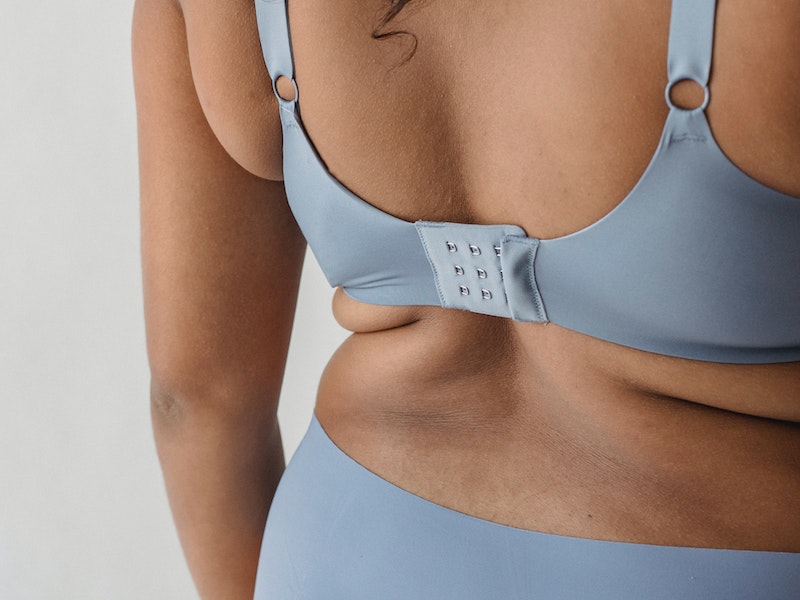 Buying innerwear online from the best bra brands in Malaysia can be tricky since you won't be able to try them on. But here are a couple of steps you can take to ensure you're making the best purchase decision:
1. Consider The Fit
When it comes to a good bra fit, it's all about getting your measurements right. You might be tempted to refer to the size of your favourite bra, but sizing can differ between brands and breast size can change over time. So, grab a measuring tape and check your underbust and overbust measurements. Then compare them with the sizing chart of the best bra brands in Malaysia.
2. Consider The Material
Bras are made of various materials, so familiarising yourself with the type and feel of the material is just as important as choosing the size. Once again, you can refer to your favourite bra and take note of its fabric composition. Alternatively, you can look out for brands that prioritise innovation, breathability, quality, and comfort in their fabrics.
3. Consider The Style
Bras come in various styles and designs, and knowing what works for your body and your outfits will make browsing that much easier. Ladies with smaller chests may opt for styles with extra padding, whereas larger-busted women may prefer plus-size styles with full coverage.
You'll also need to consider what you'll be wearing over the bra. For instance, a seamless T-shirt bra bodes well for body-hugging clothing, a V-neck is great for plunge-neck dresses, while a strapless is great for tube or racerback tops.
What Are The

Best Bra Brands In Malaysia

?
Try these nine brands for size.
1. Triumph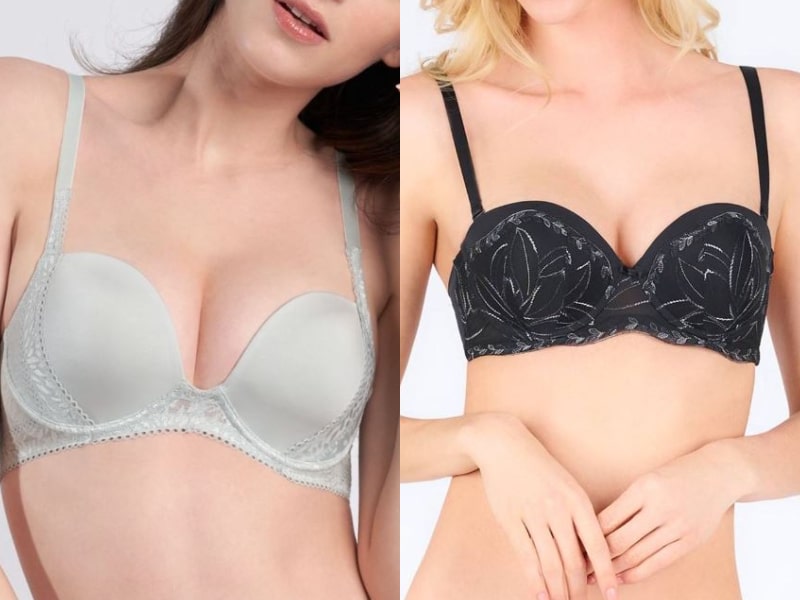 Established in 1886 in Germany as a corset manufacturer, Triumph launched its first bra in 1922 shortly after the postwar era marked the end of conventional corsets. The rest, as they say, is history. Today, Triumph offers some of the highest quality bras—ranging from cup sizes A to E—in a variety of push-up, padded, wired, non-wired, or deep-V styles. If basic, everyday bras are what you're after, you might find favour with Triumph's comfort-focused Sloggi range.
Bestsellers: Magic Wire Lite Deep V Non-Wired Push-Up Bra, Natural Elegance Smooth Wired Padded Bra
2. XIXILI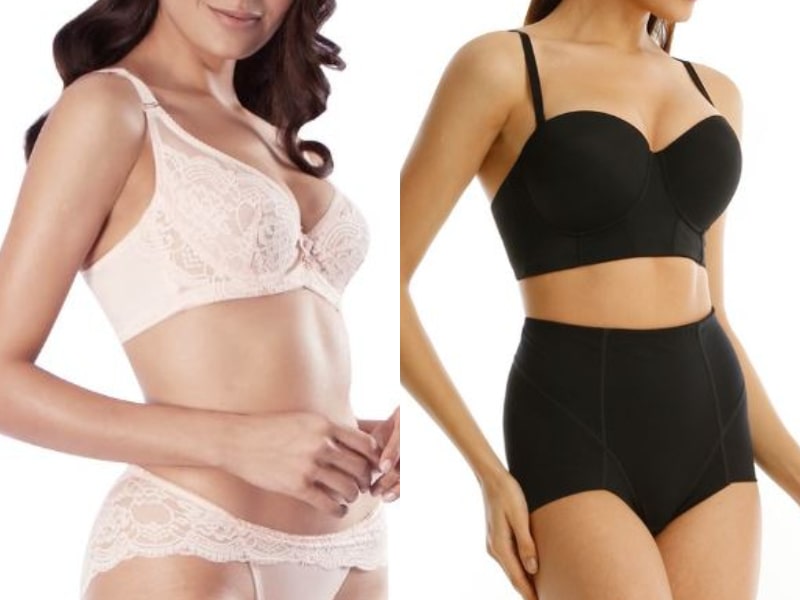 If you're looking for variety in sizes, one of the best bra brands in Malaysia that places inclusivity at the forefront is XIXILI. The homegrown lingerie maker offers a gamut of sizes, from cup sizes A to I and bands 65 to 100. This wide range ensures women of all shapes and sizes, and in all stages of life—from youth to motherhood and thereafter—can be fitted with the right bra.
Bestsellers: Leena Super Smooth Strapless Bra, Lia Basic Comfort Wireless Padded Bra 
3. Wacoal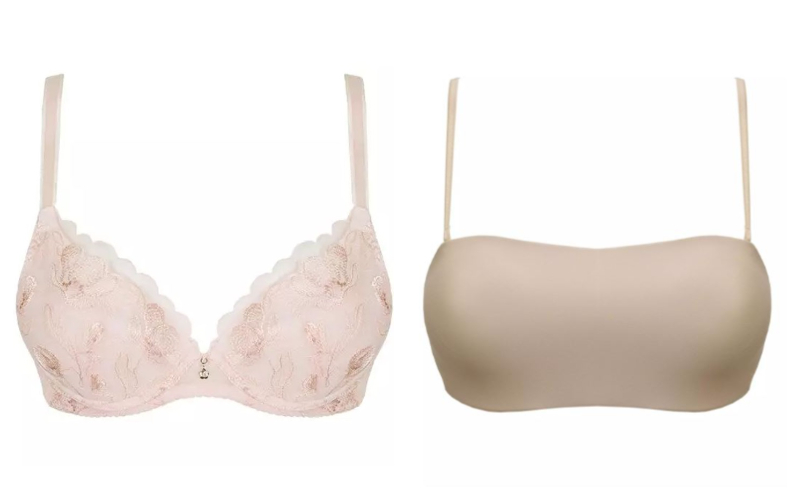 Did you know that Japanese innerwear brand Wacoal has a research centre dedicated to understanding women's health and body? That's how Wacoal's bra designs have come to be backed by years of research and technical know-how. The results are a timeless collection of bras, ranging from cup sizes A to G, that are perfectly moulded to provide women with the right balance of comfort, lift, and support.
Bestsellers: Non-Wired T-Shirt Bra, Bandeau T-Shirt Bra
4. Neubodi
Created by women for women, Neubodi is one of the best bra brands in Malaysia that helps every woman feel confident inside and out. Whether you're a modest A or a voluptuous I, a band size 65 or 100, Neubodi's wall-to-wall sizing guarantees that women in all shapes can walk away with the perfect fit. Half-cup bustiers, wireless push-up bras, or backless bras, make sure you pair your purchase with Neubodi's Delicate Lingerie Detergent.
Bestsellers: Charley Smooth Wireless Push-Up T-Shirt Bra, Wander Push-Up Half-Cup Strapless Bra
5. Sorella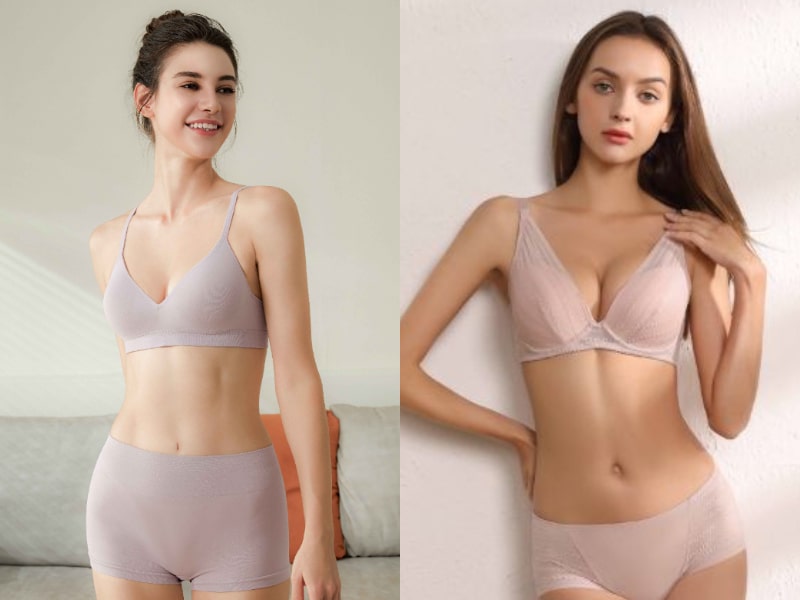 Singaporean intimate apparel brand, Sorella, produces designs specifically with Asian women in mind. Not only does its range of innerwear provide superior shape and support to enhance the natural curves of Malaysian ladies, Sorella also keeps prices affordable. For under RM70 apiece, you can choose from chic demi-cup bras with lace applique, padded T-shirt bras with triple hook closures, cleavage-boosting plunge-neck bras, and more.
Bestsellers: Comfort Classy 3/4 Padded Bra, Seamless Microfibre Bra
6. Pierre Cardin Lingerie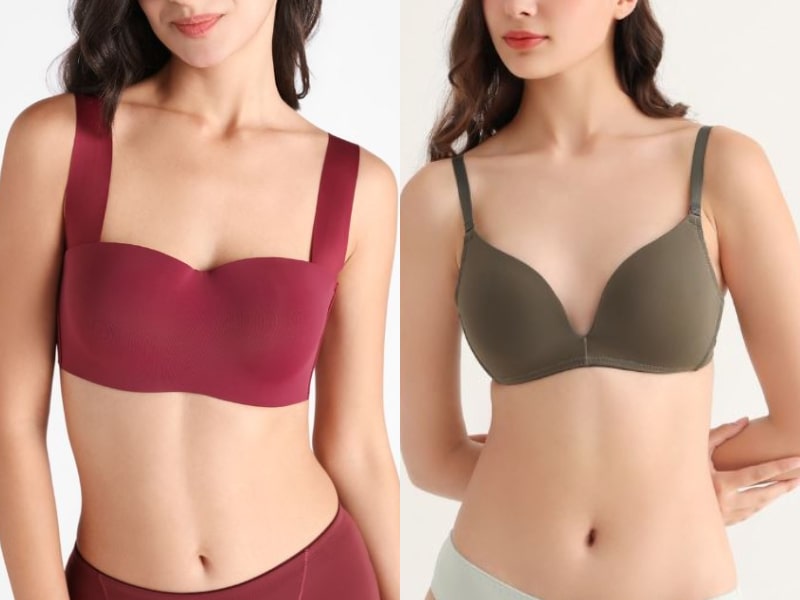 One of the best bra brands in Malaysia that's known for comfort is Pierre Cardin Lingerie. From everyday basics to sophisticated pieces, the label carries a suite of fashionable lingerie often made with buttery soft microfibre fabric. The brand's design philosophy is all about providing Asian women with the perfect fit with a distinct French elegance that pays homage to its namesake—the late French fashion designer, Pierre Cardin.
Bestsellers: Wireless Comfort Bra, Voluminious Essential Bra
7. Young Hearts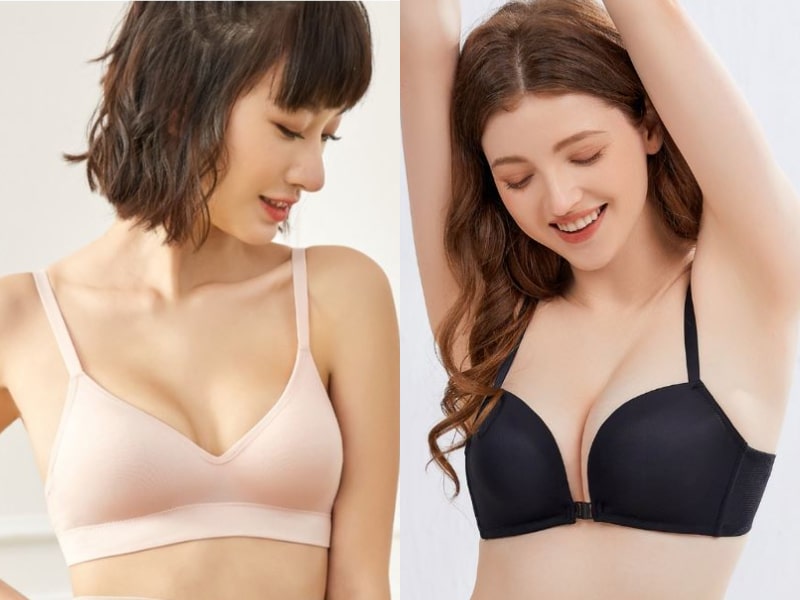 Comfortable, affordable, and high-quality are three words that perfectly describe Young Hearts. Unlike most of the best bra brands in Malaysia, Young Hearts carries a full selection of cute bralettes, bandeaus, and scoop-neck training bras for girls and teens. As for the adults, there are half-, demi-, and full-cup bras to choose from, depending on the amount of coverage and support you need, as well as a range of sports bras for active ladies.
Bestsellers: Wireless Comfort Multiway Bandeau Bra, Real Comfy Triangle Seamless Wireless Bra
8. Felancy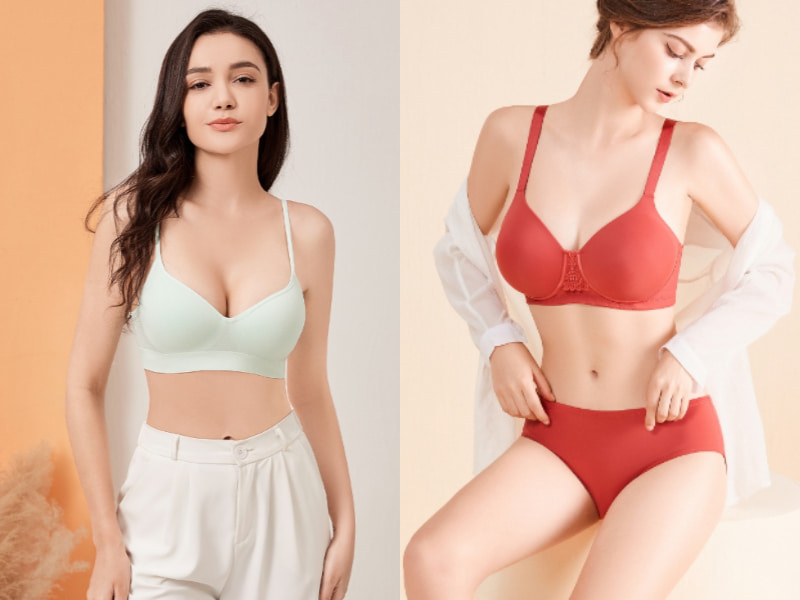 With the tagline 'Everything Within Your Budget', you know that you're getting the best bang for your buck when you shop with Felancy. And with more than 30 years of experience designing innerwear, you can rest assured that Felancy understands everything from fit and silhouette down to the choice of material (breathable, of course, to suit Malaysia's warm weather). Apart from the usual lingerie, the brand also offers nightwear, shapewear, and sports bras.
Bestsellers: Seamless Sexy Bra, Wireless Push-Up Bra 
9. 6IXTY8IGHT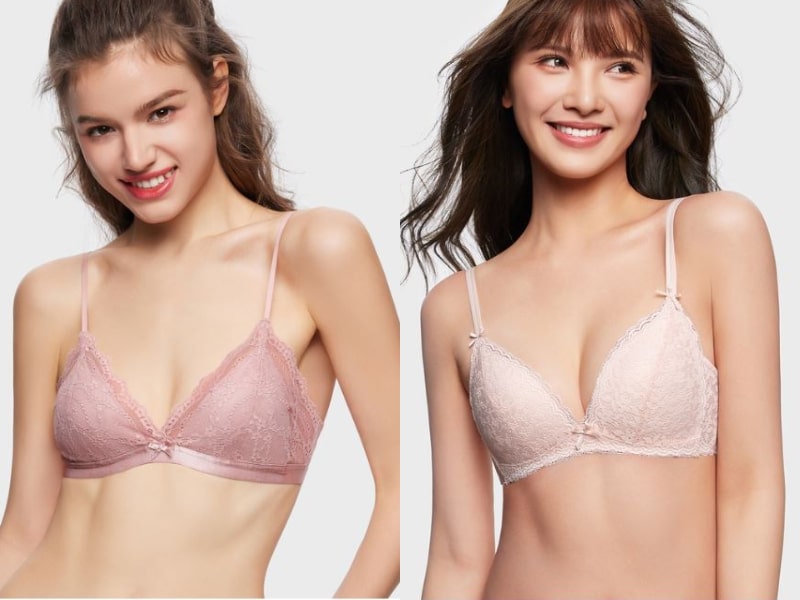 And finally, we've come to 6IXTY8IGHT, one of the best bra brands you'll find in Malaysia for teens. The brand is a catch-all for young adults who prefer lingerie, nightwear, and loungewear that are feminine, girly, and sweet. Its lingerie line-up is made up almost exclusively of bralettes and lightly padded bras in neutral and delightfully pastel colours.
Bestsellers: All-over Lace Wireless French Triangle Bralette, Zuma All-Over Lace Triangle Bra
Get The

Best

, Comfiest

Bras

From These

Brands In Malaysia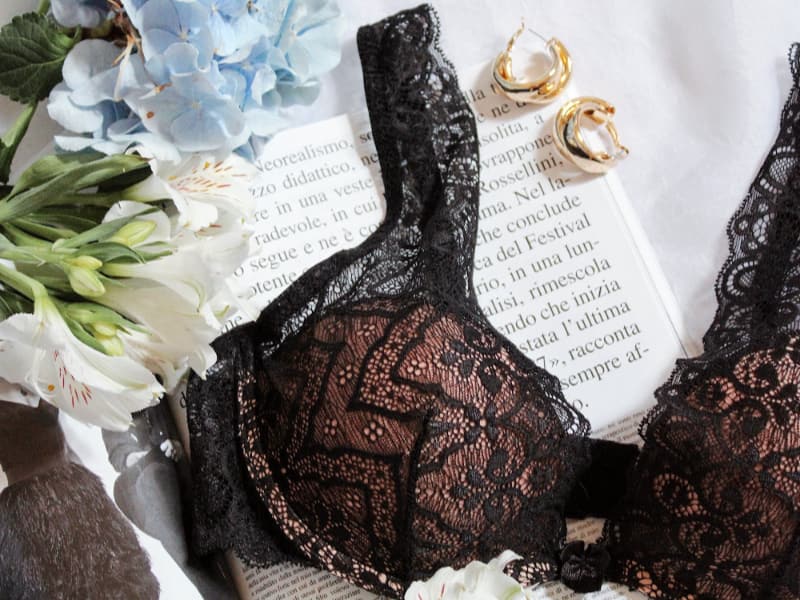 Now that you know the best bra brands in Malaysia, take some time to read up on the different types of bras for an idea of which design goes better with your wardrobe. After all, a bra can make or break your look. Case in point: Visible bra straps with a tube top? That's a fashion faux pas you don't want to be caught in unless you've travelled back in time to the early 2000s! At the end of the day, investing in the right bra will give you one less problem to worry about, so you can take on the day with absolute confidence.
Looking for activewear too? We've done the legwork for you. All you have to do is click here to read more about the best affordable ladies' gym wear brands in Malaysia.
Cover photo courtesy of Antonius Ferret via Pexels.