As with most wardrobe staples, you can never have one too many boots. They're on par with your clothing classics, like your basic white tees and favourite pair of jeans, but the shoe version. Of course, not all boots are made equal, and with so many different styles available, it can be daunting to know what to pick. We've rounded up six main types of boots you need to build your shoe collection. 
6

Types Of Boots

Every Fashion Lover Needs 
Combat Boots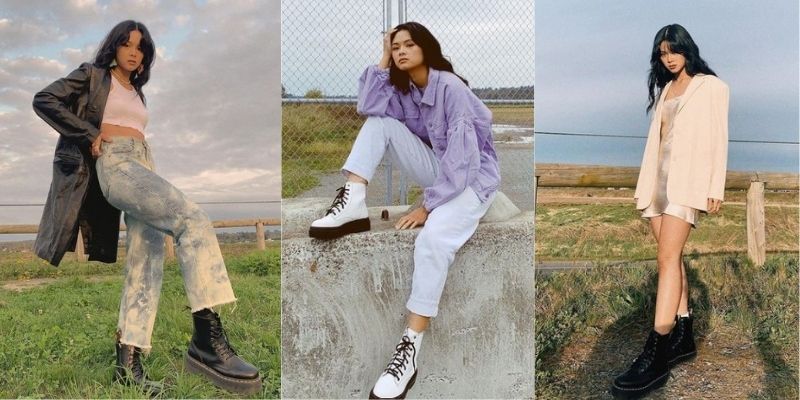 Though these types of boots were previously designed for soldiers to wear in combat, it's now a major fashion trend that stands the test time. And for good reason, because they pair well with just about anything, regardless of your aesthetic. Fashion influencer, Ricci Pamintuan, styles her combat boots in three different outfits: city girl chic, casual pastel, and dinner date ready. 
Shop this style (outfit 1):
Shop this style (outfit 2):
Shop this style (outfit 3): 
Knee-High Boots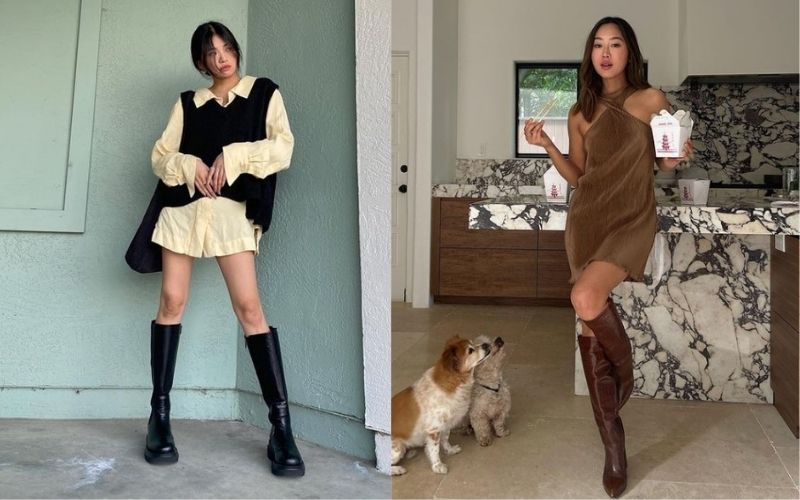 Knee-high boots have been dominating social media lately. Even though these types of boots are more of a Fall/Winter trend, there are various styling methods to rock this footwear in our Malaysian weather. For instance, instead of pairing them over jeans, opt for clothing with shorter hems like one-piece dresses or shorts. This allows the boots to be the focal point of the look while also making the outfit a bit more breathable. 
Shop this style (outfit 1):
Shop this style (outfit) 2:
Thigh-High Boots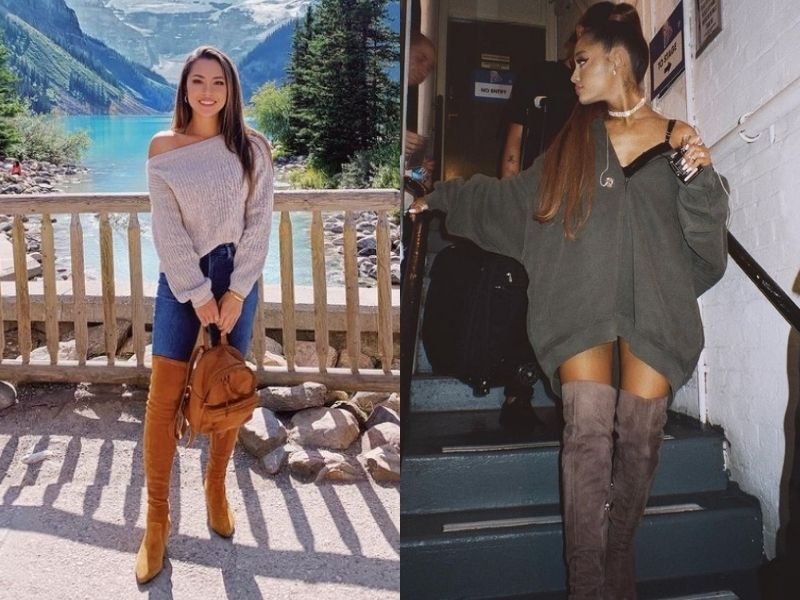 As the name suggests, these boots are slightly taller than knee-highs. They are normally fitted to your legs, with the shaft stopping at mid-thigh, which is why they're the go-to option for fall or winter wear. So if you're currently making travel plans to a colder climate, it's time to consider shopping for a pair to keep you warm but still remain stylish. Alternatively, the same styling tips for knee-highs apply to thigh-high boots if you want to wear them in Malaysia. For Ariana Grande fans, you can pay tribute to the pop singer in this throwback ensemble with her signature, oversized hoodie (or sweatshirt) look instead. 
Shop the style (outfit 1):
Shop the style (outfit 2):
Rain Boots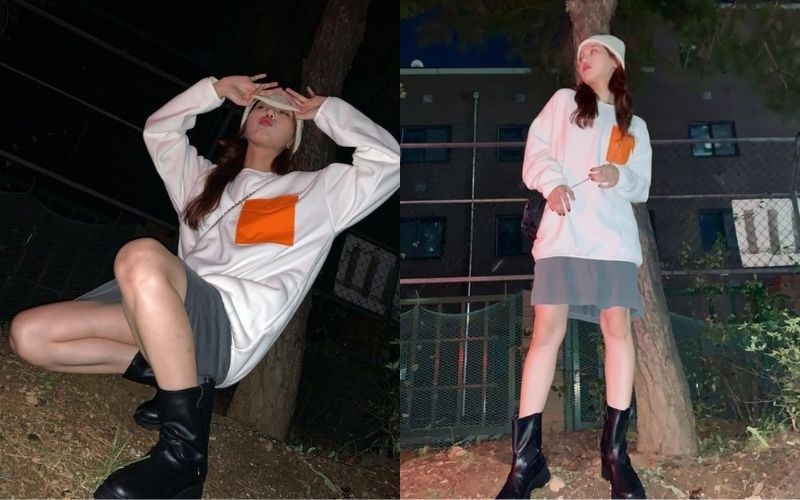 When rain boots come to mind, it's hard not to picture Phua Chu Kang alongside them. They're probably the last piece of footwear you'd reach for to spruce up an outfit, but alas, fashion has a way of making the most basic things trendy at times. Thankfully, rain boots have come a long way, and we now have plenty of options that are both equally functional and fashionable. Hunter is one of the cult-favourites, and even luxury brands like Chanel, offer their own set of variations. However, there are also many more affordable alternatives available too, so you won't have to break the bank trying this trend. 
Shop this style:
Chelsea Boots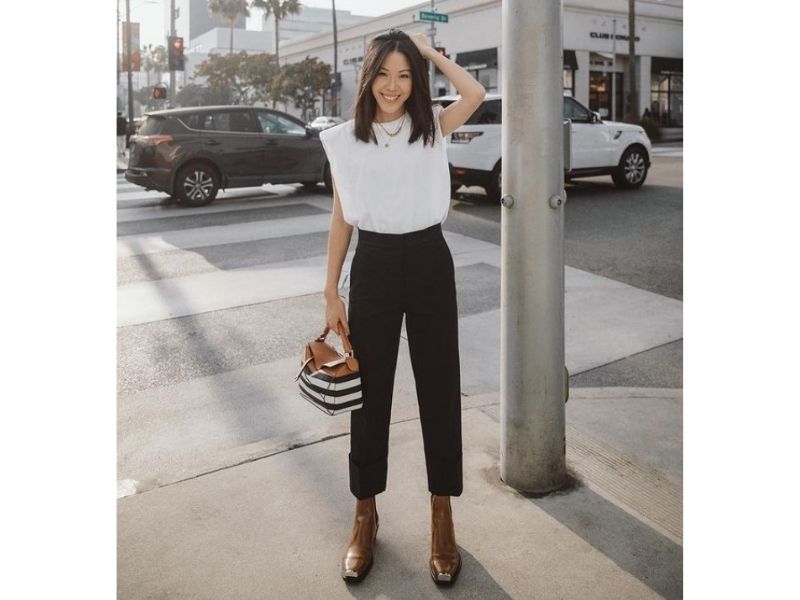 If there's any type of boots we had to recommend, it'll be the Chelsea boots. As much as we love the lace-up trend, they're not exactly the most practical option for when you're on the go. That's where these sleek ankle boots come in. Part of their appeal is their elastic side panels and the tab at the back of the shoe, making it easy to slip on and off. 
Shop this style:
Lace-Up Boots

(Nana Anime)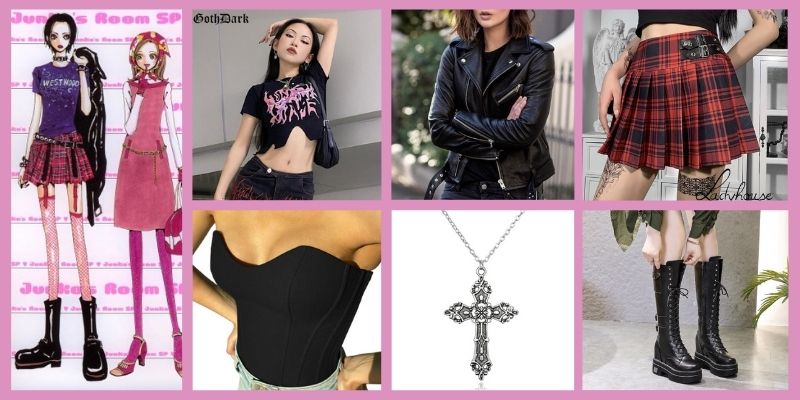 The retro anime, Nana, is making waves all over TikTok for its bold grunge punk, Harajuku style. As you scroll through numerous videos, you'll notice an element that remains constant: lace-up boots. Nana Osaki typically favours taller boots that stop at calf-length. She likes to pair them with mini skirts, leather jackets, and fishnet socks. Or if you're more of a K-pop fan, you can check out Twice's plaid outfits with lace-up boots from their hit English single, "The Feels". 
Shop this style:
Elevate Your Outfits With These Different

Types Of Boots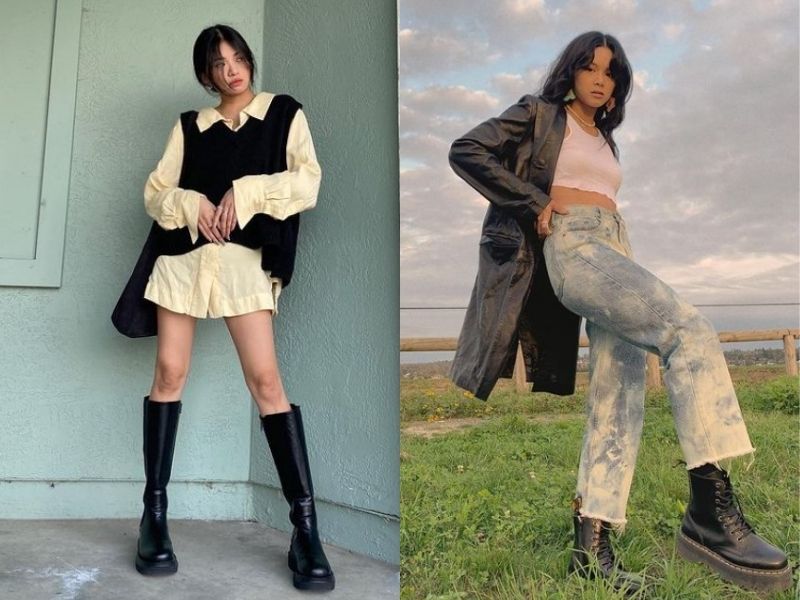 From combat to lace-ups, take your pick from these different types of boots to upgrade your shoe collection. Prefer sneakers over boots? Then draw inspiration from these fashion-forward K-pop stars to learn how they style their trusty Converse Run Star Hike kicks.