When was the last time you genuinely got excited over a new smartphone? Mind you, not the yearly specs upgrade but a device that makes you go "wow". Aside from foldable devices, the modern smartphone form factor has remained largely unchanged in the last few years (read: the same old boring metal-and-glass slab). While the new Nothing Phone (1) doesn't reinvent the wheel, it brings something new to the table that hasn't been attempted before. Oh yes, it has managed to wow a lot of people, no doubt. But are the extras just pretty gimmicks after the novelty factor wears off, or do they elevate the phone into something more that deserves your money? We scoured the Internet and gathered a few Nothing Phone (1) review pieces to give you a better insight into this headline-making device.
But Wait, What The Heck Is The Nothing Phone (1)?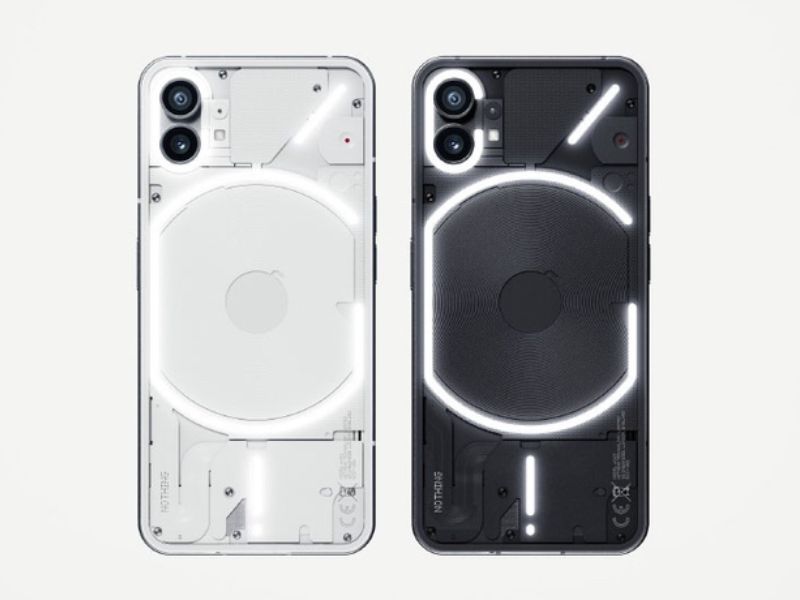 If this is your first time encountering the Nothing Phone (1), it is the first smartphone release from a company that called itself Nothing. Established in 2021 by ex-OnePlus co-founder, Carl Pei, Nothing has released one other product prior to this, which is the Nothing Ear (1) true wireless earbuds (you can read our review on it here).
The Nothing Phone (1) is a mid-range Android phone that separates itself from the pack with its series of light strips at the back. They make up the "Glyph Interface", which lights up in different patterns to indicate incoming phone calls, new messages, battery charge status, and more. The flashy notification lighting system also gives it a distinctive identity that stands out from the sea of identical phones.
Here are the specs for the Nothing Phone (1):
6.55-inch OLED 120Hz display (2400 x 1080 resolutions)
Qualcomm Snapdragon 778G+
256GB internal storage memory
Android 12 (with Nothing OS 1.1.0)
Dual rear cameras (50MP primary + 50MP ultrawide)
4,500mAh battery (with 33W fast charging, 15W wireless charging, and 5W reverse wireless charging)
Review Compilation
The tech community has plenty to say about the Nothing Phone (1) in their early reviews. So, let's hear it from some of the most respected voices in the industry.
Nothing Phone (1) Review

– GSMArena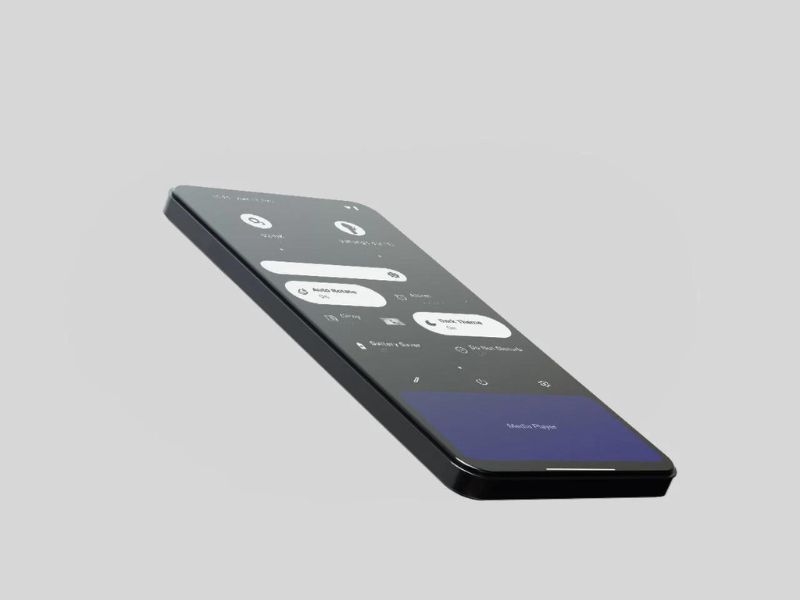 "The Nothing Phone (1) impresses with its design and see-through back, and the Glyph UI is more than just a gimmick if you give it a chance. The OLED display is of excellent quality, and once you start using that snappy Android on it, we are sure you will love it just as we did. Even better, the Nothing Phone (1) offers gaming-friendly performance and great stability, and we found its camera department to be of premium quality. It is not a phone without issues—the audio quality turned out bad, and the top speaker is rather quiet."
Nothing Phone (1) Review

– The Verge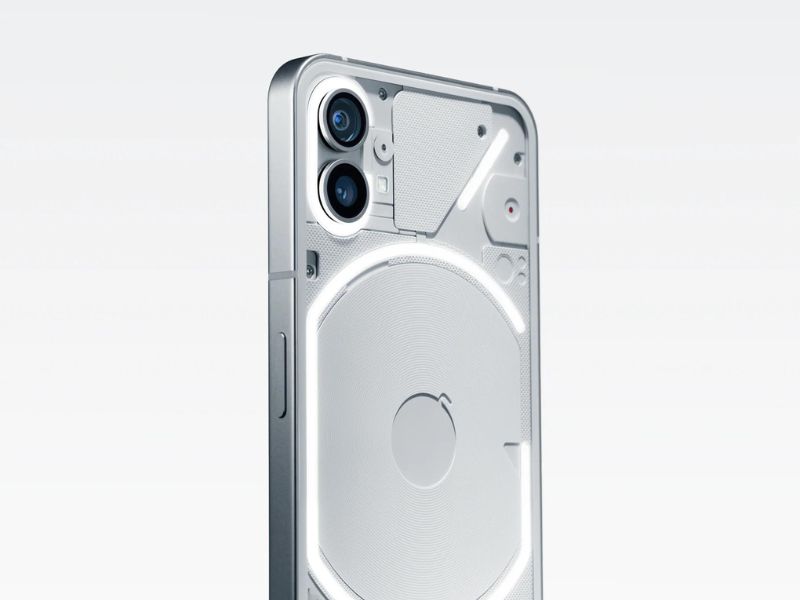 "The choice to include a less expensive (but still highly capable) chipset has helped shape the Phone (1) as something worthy of a different kind of hype: a very good, reasonably priced phone backed up with a solid software support policy. The Phone (1)'s marquee feature, the glyph notifications, are kind of a gimmick—but they're ultimately harmless. It's part of the phone's unique style, which some people will find appealing."
Nothing Phone (1) Review

– Android Authority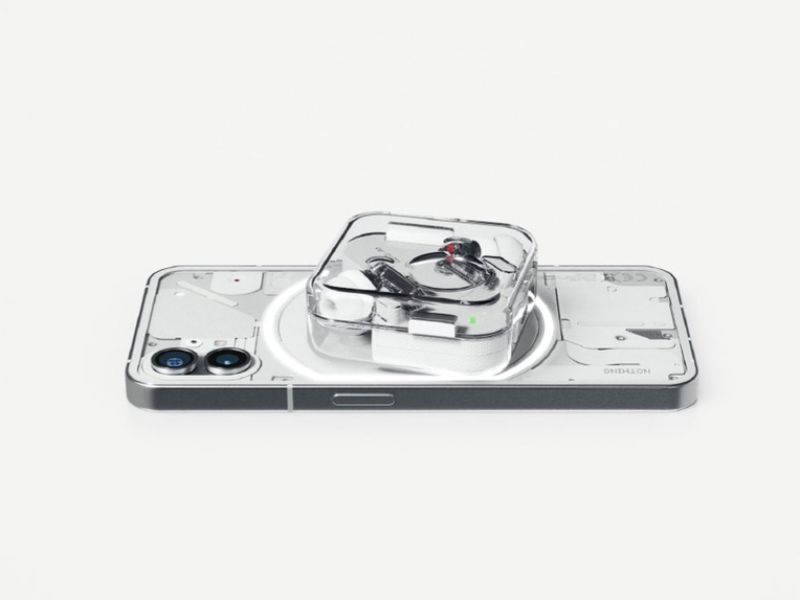 "Does the Nothing Phone (1) live up to the excessive hype? No, and Nothing has no one but itself to blame for that. This isn't a revolutionary smartphone. The Glyph Interface isn't going to recode your brain into only acknowledging incoming calls when accompanied by cryptic, blinking symbols. Nothing OS is not a utopian iteration of Android where all devices are made equal under Google. One pretty good camera out of three does not make for a photography powerhouse."
Nothing Phone (1) Review

– Tech Advisor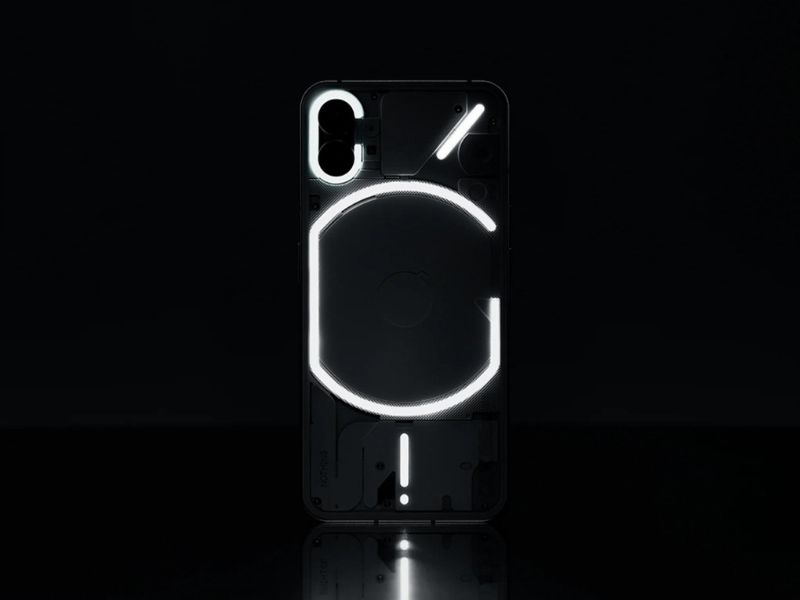 "As a phone, the Phone (1) is an almost unqualified success. The limited battery life and minor bugs and issues I've encountered are the only real weaknesses, while the capable cameras, IP53 rating, and wireless charging all stand out from the pack. Beyond all the glowy bits there isn't really anything here that we haven't seen before, and once the novelty wears off all that you're left with is a phone, the same as all the others."
Nothing Phone (1) Review

– Gadgets360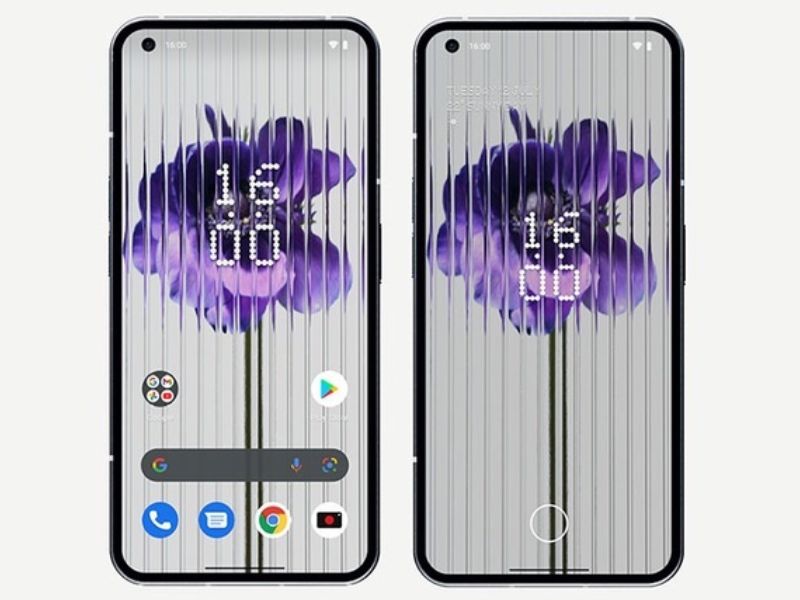 "Some of the features of the Phone (1) that really stood out to me were its premium build quality, vibrant display, good primary camera, and clean Android experience. The glyph lights are a nice differentiator but I personally didn't get much use out of them. The one thing that needs the most improvement right now is the secondary cameras, especially in low light. Video recording could also benefit from better stabilisation and features."
Nothing Phone (1) Review

– MKBHD (Tech YouTuber)
"I think it's safe to say I've never seen a phone that looks quite like this before. But at the same time, if you squint, it does looks like an iPhone still. It behaves exactly as you'd expect from a mid-range Android phone in 2022, but it has performed very well. The rest of the phone is pretty middle of the road. I was comfortably getting all-day battery life with it…but the speakers are pretty forgettable. The Nothing Phone (1)'s cameras were particularly average, so set your expectations right, and you won't be that disappointed."
Nothing Phone (1) Review

– Mrwhotheboss (Tech YouTuber)
"As far as the design is concerned, this is masterful… but the lighting system is not much more than a party trick. For the day-to-day experience and loading time, it takes you most of the way while still feeling like a premium experience. While it is no iPhone in the camera department, it holds up much better if you compare it to similarly-priced phones. If you don't mind a simpler, less feature-packed software experience, this is a really refined alternative to budget Android phones."
Nothing Phone (1) Launches Nationwide On August 1 And Is Now Available On Shopee Malaysia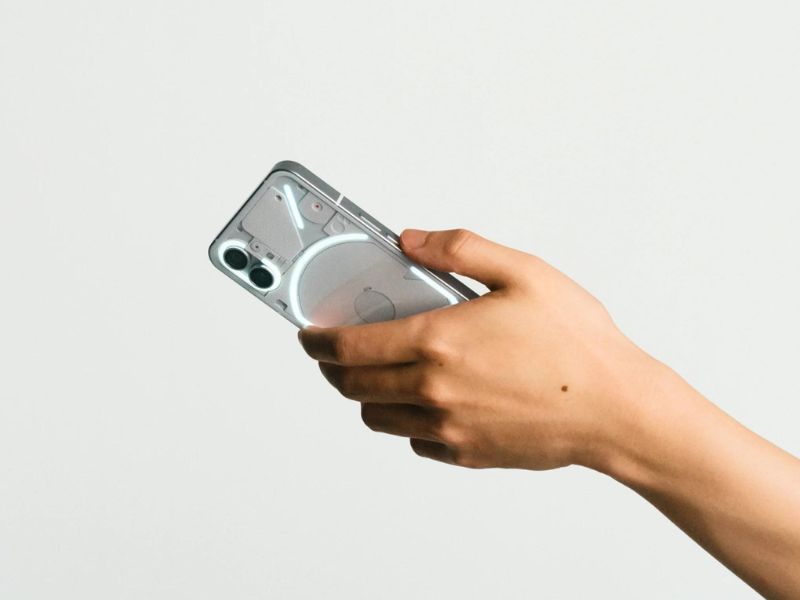 The Nothing Phone (1) retails at RM2,399 in Malaysia and is available in black and white colourways. You may pre-order yours online from the Nothing Official Store on Shopee Malaysia today. Watch this space and stay tuned for our review of the device coming soon!
Check out Tech Thursday for 1-day only lowest price, unbeatable deals, and extra 20% Coins Cashback every Thursday!