Should you put your money on a product that is predominantly built on hype? That is the fundamental question that we are trying to answer here. With the Ear (1) being the first debutant product of a company that sprung out of nowhere with no prior track record whatsoever, there is every reason for scepticism. But of course, Nothing (the company) has the full weight of former OnePlus co-founder Carl Pei behind it, which does lend it some speck of credibility—and the ensuing hype. The Nothing Ear (1) is intriguing as it is a curiosity. We gave it a listen and here's what we think.
How The Nothing Ear (1) Earbuds Delivered On Style And Substance
Look And Feel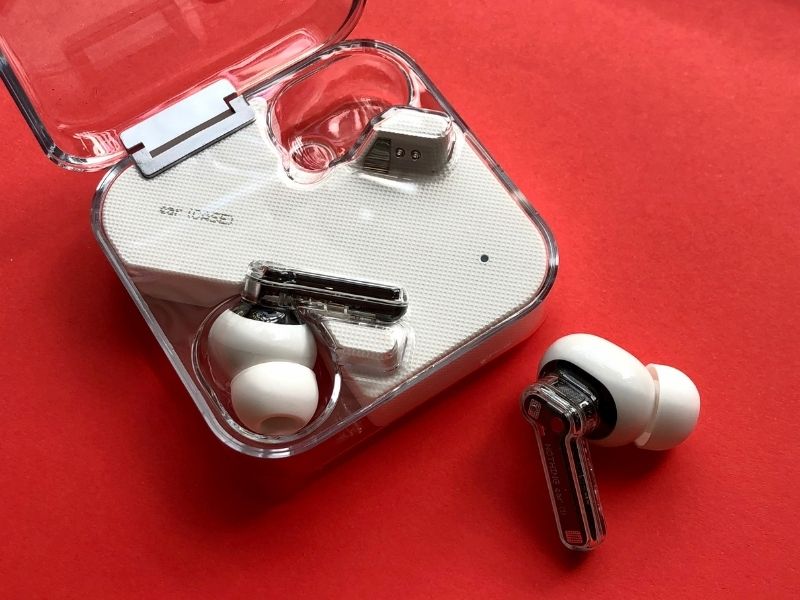 If there's an award category for the best-looking wireless earbuds, we feel compelled to hand the Nothing Ear (1) a trophy. Transparency is the name of the game. From the earbud stem to the charging case, it is unlike anything we have seen before.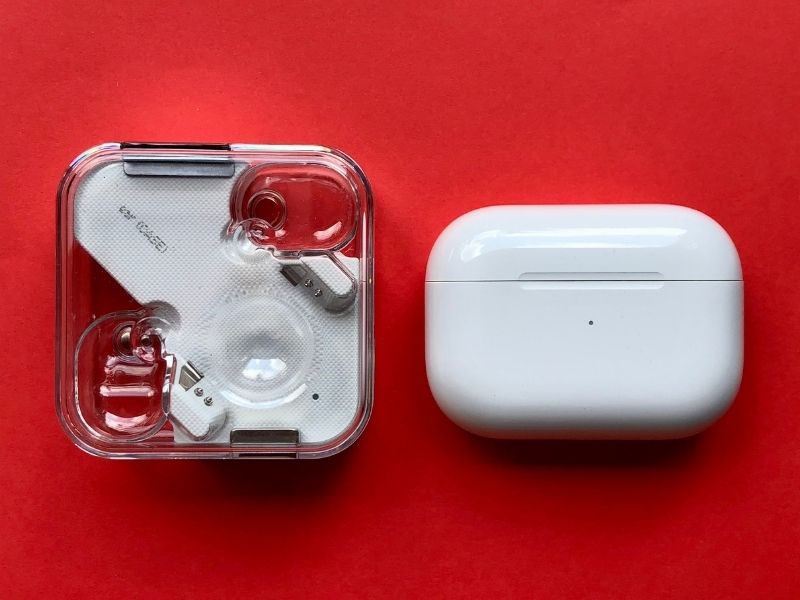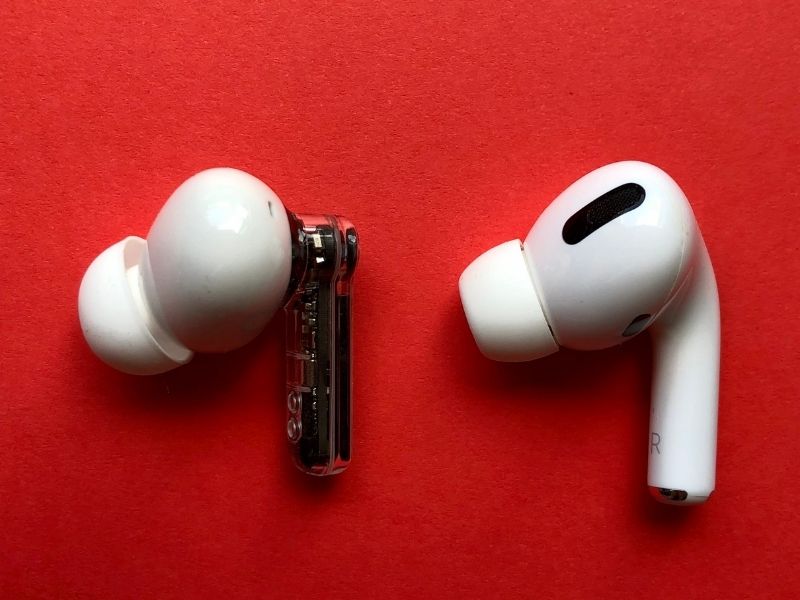 The earbuds are the in-ear type with stems, which is an open invitation for comparisons with the AirPods Pro. The shape and size are similar too. They snap in place magnetically in the squarish charging case, which has a bigger footprint than Apple's unit but is still very much pocketable.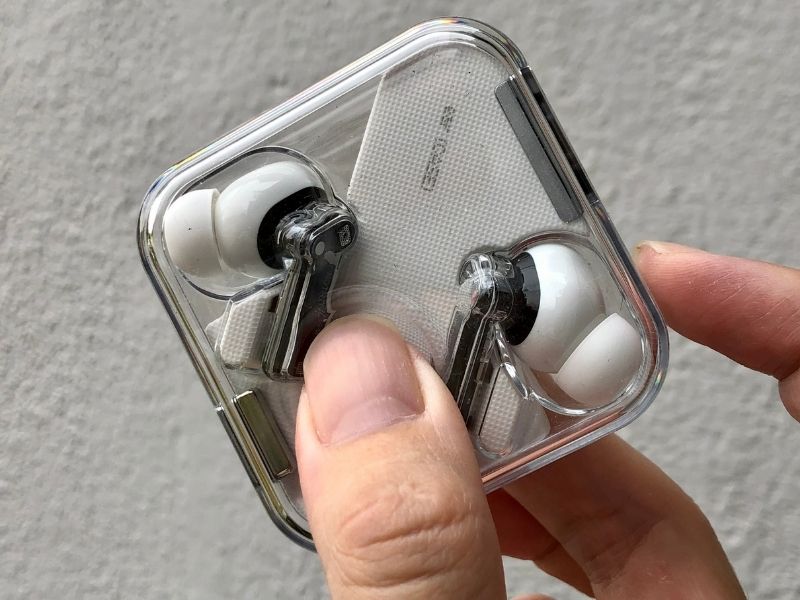 Meanwhile, the very minimalistic case is made out of clear plastic with a USB-C charging port, a Bluetooth pairing button, and a "dimple" up top that—for all intent and purpose—can be used to transform the whole thing into some sort of a… fidget spinner?
Setting Up, Fit, And Function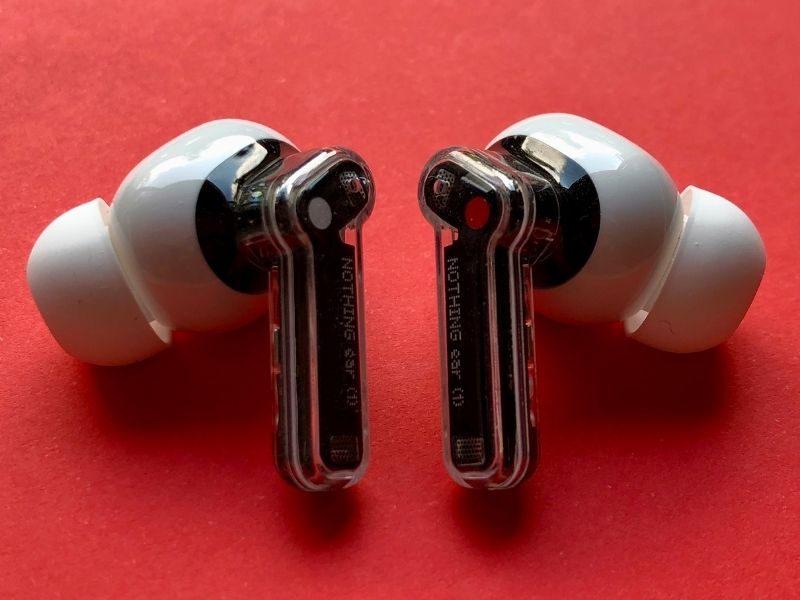 Flagship wireless earbuds benefit from having niceties such as convenient one-touch pairing. Just open the case near a pairing device, tap "connect" on the pop-up alert that springs up, and it's ready to go. Unfortunately, you don't get to enjoy that with the Nothing Ear (1). To set it up, you would have to go through the old-school way of holding down the Bluetooth pairing button while raiding the Settings menu in the companion device.
While not mandatory, every owner of the earbuds can (and should) download and install the Ear (1) mobile app on their phone (available for free at the Apple App Store and Google Play Store). Besides showing the battery status, the app also allows users to customise the gesture controls on both earbuds, amongst other features.
In terms of fit, the Nothing earbuds are lightweight and feel snug in the ears. They don't hurt the ears even after hours of having them on, so plus points for comfiness. We also put them through their paces with some furious head-banging action and are happy to report that they stayed securely in place the whole time! Coupled with IPX4 water resistance rating, the Ear (1) is good enough as a music companion for workouts and jogs.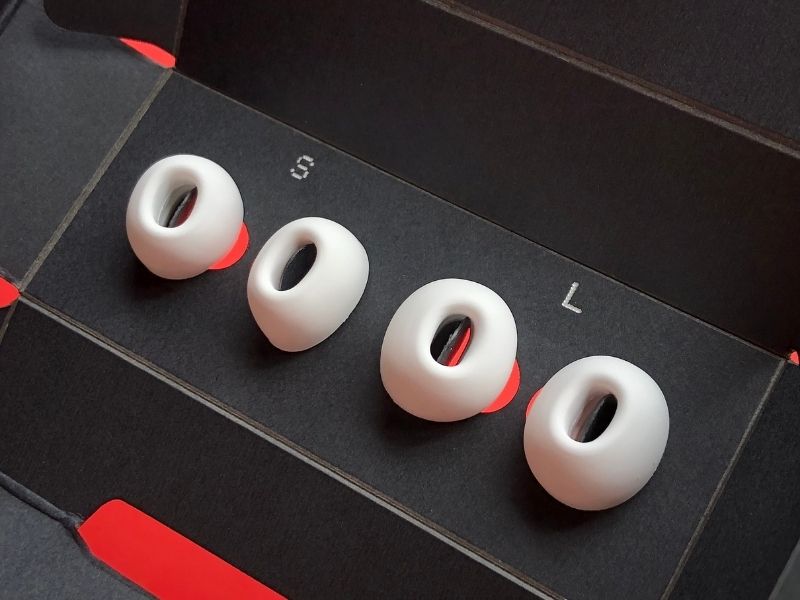 You should also know that the Nothing earbuds have an in-ear detection feature that auto-pauses the audio when removed from the ears. Moreover, a Find My Earbud feature accessible inside the app will come in handy in locating misplaced earbuds by pinging them.
How It Sounds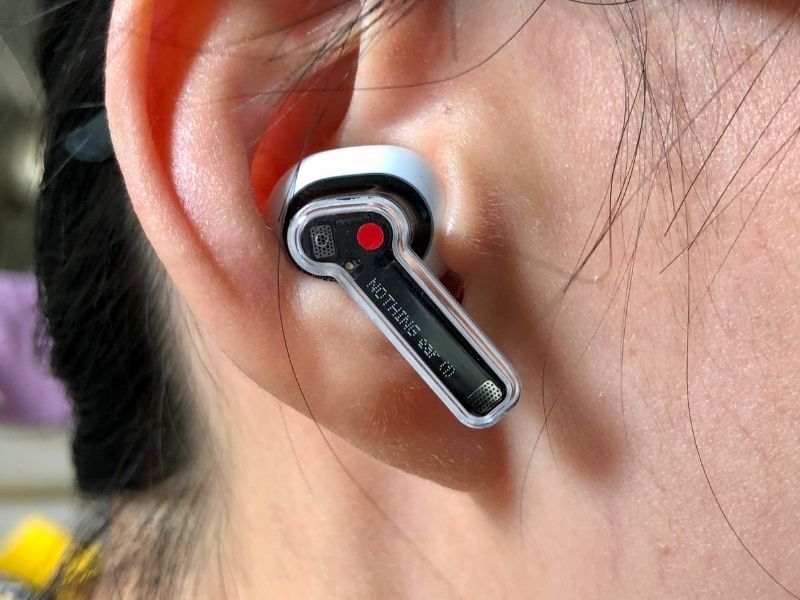 Let's be honest here. No one buys a sub-RM500 pair of earbuds expecting ear-melting sounds. Even the AirPods—with the Apple tax—have its fair share of detractors regarding its audio quality. For what it's worth, we say the Nothing Ear (1) is mighty fine for everyday casual listening.
We are no audiophile experts, but the sound coming from these Nothing earbuds are surprisingly good. The vocals are clear, and it even manages to deliver a decent amount of bass. They do not sound cheap at all, that's for sure. As someone accustomed to how the AirPods Pro sounds, the Nothing Ear (1) didn't send this reviewer scurrying back to his trusted Apple earbuds, and that should say something.
Active noise cancelling is always a welcome feature to have, and the ANC here gets the job done mostly. Don't expect it to be Apple- or Sony-level good, but the background noise-blocking effect is still pretty significant to make for a considerable difference and be of real use. Besides just activating and disabling it, there is also a Transparency Mode that enables more external sound to filter in, so you don't have to take off the earbuds every time you want to listen to your surroundings. 
You cycle through the various listening modes by tapping and holding your finger on the stem for around two seconds. You can activate the individual modes in the app too, which by the way, also comes with very basic equalizer settings that give you the option for more bass, more treble, voice-enhancing, or a balanced sound.
Battery Life And Charging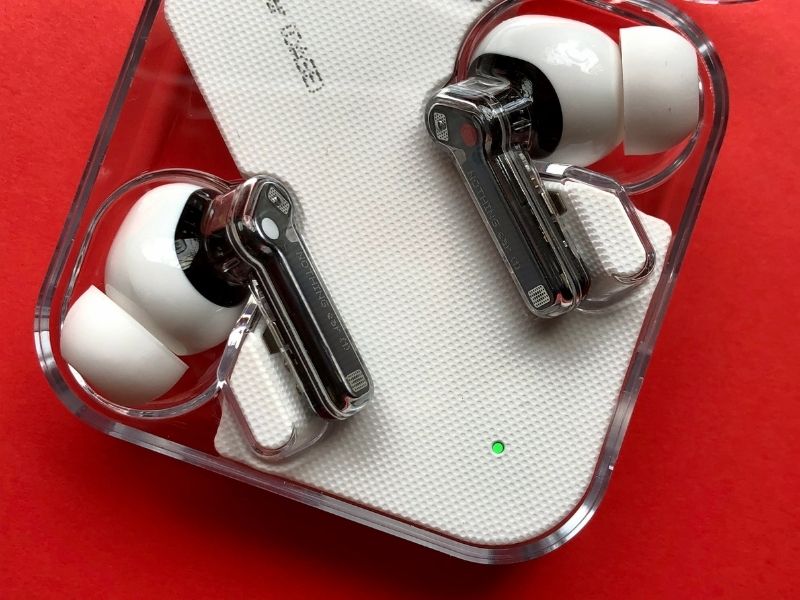 Nothing is quoting up to almost six hours of continuous listening time with ANC off, and around four hours with ANC on. With the case, it gets up to 34 hours (ANC off) and 24 hours (ANC on) of battery life respectively. In our time with it, we found no reason to dispel that claim. It is nothing revolutionary, but it is solid enough that it'll get through for most people's listening needs.
When the case's battery dies down, you have two ways of charging it. You can either plug in a USB-C cable (one included in the box) to the case or plunk it down on a wireless charger to get it juiced up conveniently.
So, Should You Buy Into The Hype Of The

Nothing Ear (1)

Earbuds

?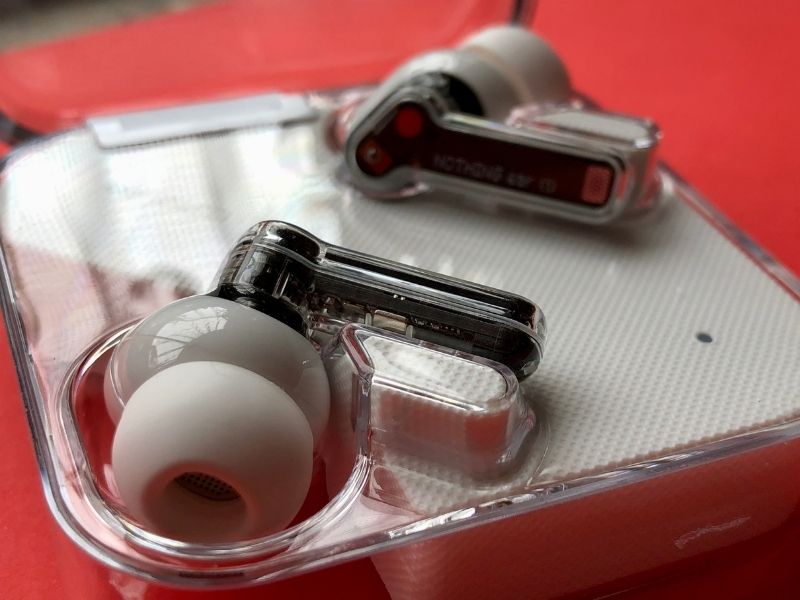 It is important to manage your expectations above all else. The Nothing Ear (1) is a modestly-priced product, and we should be looking at it as such. It doesn't reinvent the wheel, nor does it have any single feature that blows its competition out of the water. With its price tag, it doesn't need to be.
Our take? See through (pun intended) all the hype, and therein lies a perfectly fine (if not above-average at best) pair of wireless earbuds for the everyday consumer, which makes up the majority of us. At just shy of RM500, you get to enjoy decent sound, usable ANC, and wireless charging, among others—all wrapped up in a pretty packaging that looks miles better than anything else in the market.
And that's nothing to complain about, really.
Nothing Ear (1)

Price And Availability In Malaysia
The Nothing Ear (1) officially goes on sale on October 16th, and you can get it online from the Nothing Official Store on Shopee Malaysia at the recommended retail price of RM499. Besides the launch version, Nothing is also bringing the recently-announced Black Edition to our shores. It will be available for purchase on Shopee from December 17th onwards! 
Also, you wouldn't want to miss out on our Ear (1) giveaway. Watch the video review on our Shopee MY YouTube channel below, join the giveaway contest, and see if you can be the lucky winner. Good luck!
Check out Tech Thursday for 1-day only lowest price, unbeatable deals, and extra 20% Coins Cashback every Thursday!