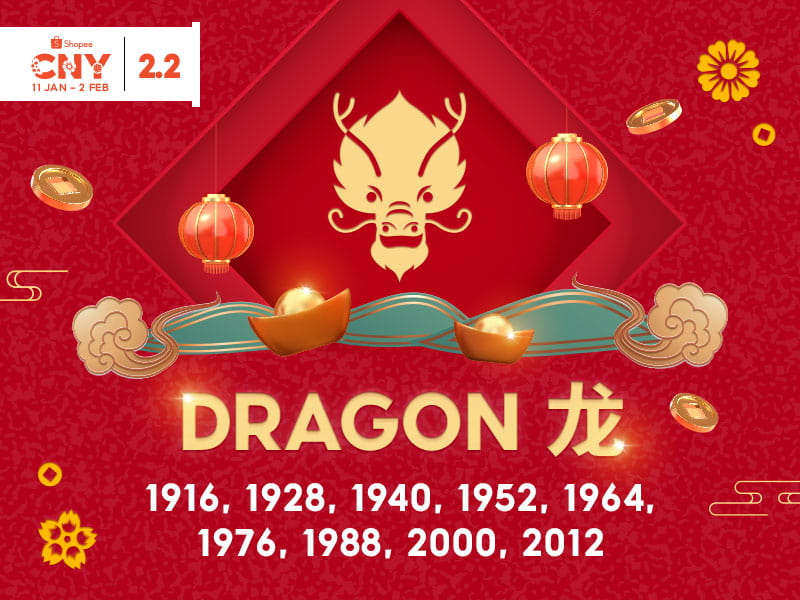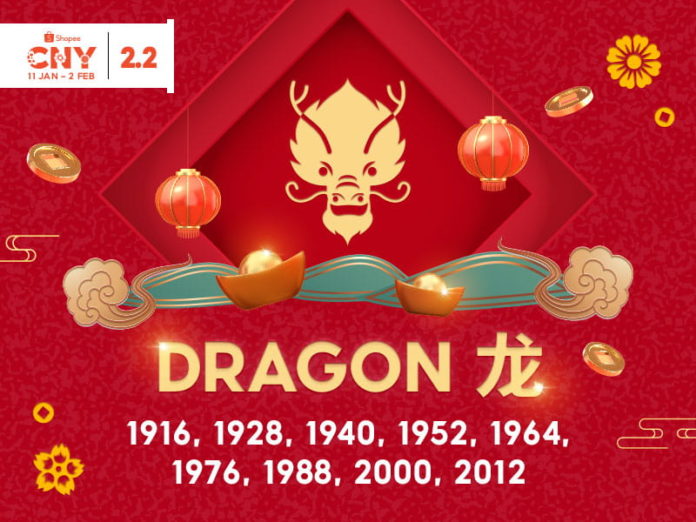 The Dragon is the fifth animal in the Chinese Zodiac. Your Chinese zodiac sign is Dragon if you are born in the following years: 1916, 1928, 1940, 1952, 1964, 1976, 1988, 2000, 2012.
Dragon zodiac types are typically charismatic, confident, and incredibly charming. They are extremely noble in nature and possess innate leadership skills, leaving a lasting impression on everyone they meet. However, they can also be quite prideful and don't take too kindly to any mistakes in group projects. 
Famous people born in the year of the Dragon: Bruce Lee, John Lennon, Rihanna, Keanu Reeves, TXT's Soobin, Stray Kids' Hyunjin, Han, & Felix, and Itzy's Yeji & Lia. 
How lucky is the Dragon zodiac in 2022? Below, we've compiled all the forecast predictions and lucky elements you should take note of for the Year of the Tiger. 
General Outlook For 2022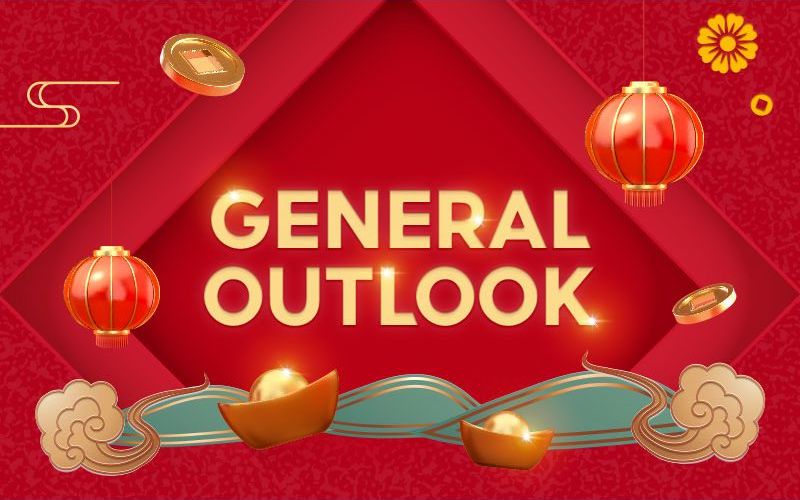 There's a lot of challenges in 2022 for the Dragon zodiac. You'll need to take matters into your hands if you want to see a breakthrough in your career and wealth. If you have a skill or a hobby you're extremely good at, consider monetizing that. You may want to keep an eye out for a whirlwind romance during your travels this year. Take special attention to your bone health and book an appointment with the chiropractor if you must.
Dragon Zodiac 2022

: Health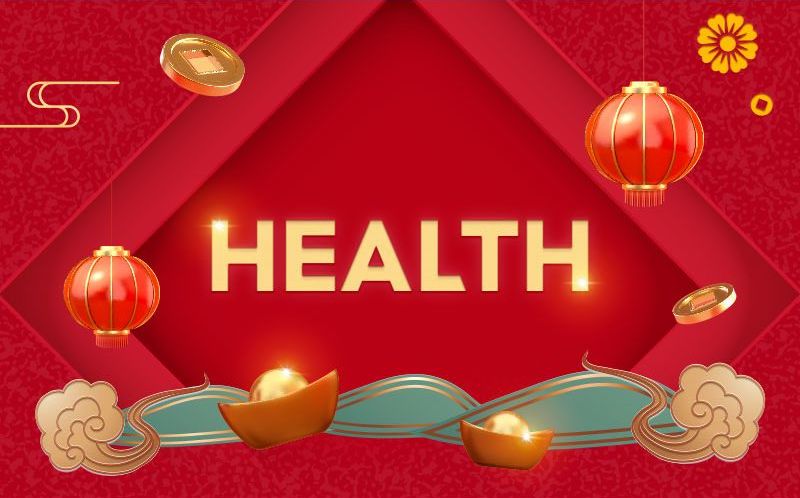 It's time to prioritise your mental health in 2022, Dragon. Even if you're generally optimistic, you might be slightly more prone to frequent meltdowns this year that could potentially disrupt your everyday life. Don't ignore signs of fatigue and set aside time for yourself with your favourite hobbies. Maybe even get a massage occasionally to soothe your aching muscles. Try doing one of these foam roller exercises to relieve stress and unwind after a long day at work. 
Similarly, you should also start monitoring your physical health and plan regular check-ups to stay fit and in good shape. Suffering from spine and back pain while working from home? Then you might want to consider switching out your old, rickety stool and invest in a proper ergonomic chair instead. 
Dragon Zodiac 2022

: Career & Wealth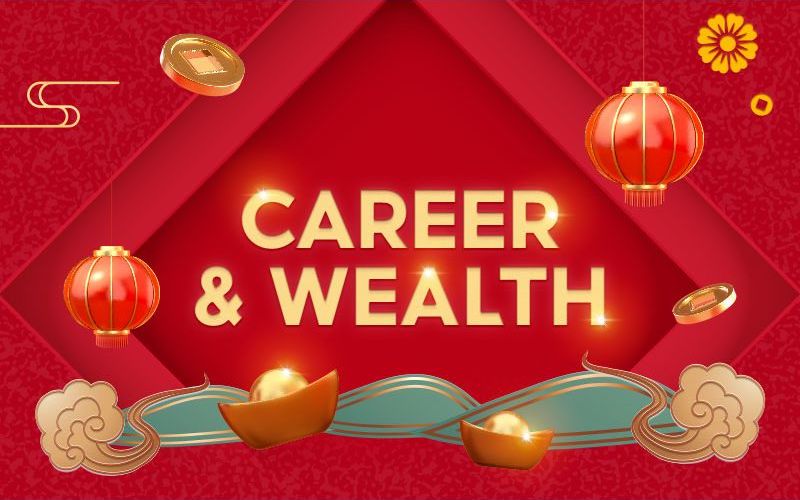 Looking at the Dragon's career horoscope in 2022, some hurdles are to be expected during this Year Of The Tiger. You're going to need to be extra wary of those around you with ill intentions.
But don't lose heart, because while you might feel like you don't have any external support, you can take charge and be your own benefactor! Continue working hard like you always do and you're on the right track of ensuring a brighter and stable future for yourself. 
Likewise, you should also start being more cautious with your finances. Occasionally, you might receive small windfalls, but don't be irresponsible. Spend on the necessities and save up wherever you can. 
Dragon Zodiac 2022

: Love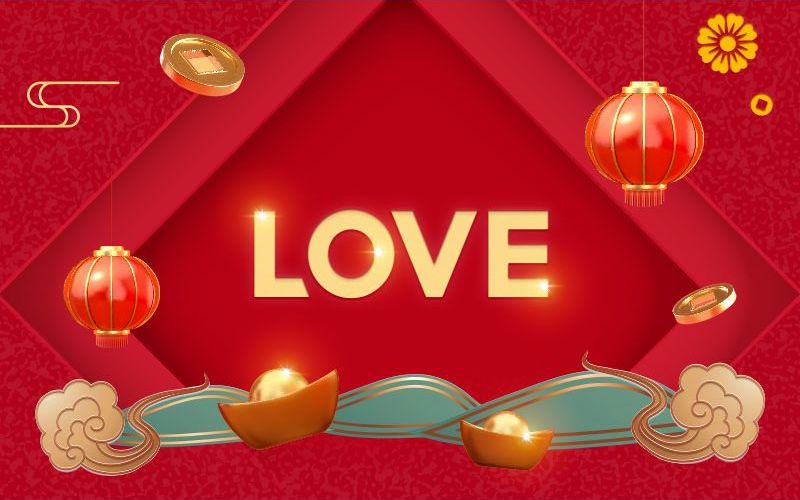 This year, your love life is filled with potential romantic encounters. Keep an eye out and be observant during your travels, because you'll never know who you'll meet. But remember to pay attention to your own emotions. While there's nothing wrong with being sensitive, getting too caught up in them can also push the people you care about further away. Hence, why it's important to learn how to express your feelings in a healthy way. You can try journaling your thoughts, practising mediation, or vent out your frustrations with some physical exercises. Maybe you'd like to check out one of these online therapy services to seek more professional help. 
For Dragons already in an established relationship, you should be more receptive to your partner's opinions and devote the time that you can enjoy together as a couple. Remember, relationships are all about giving and taking from both sides. 
Dragon Zodiac 2022

: Lucky Elements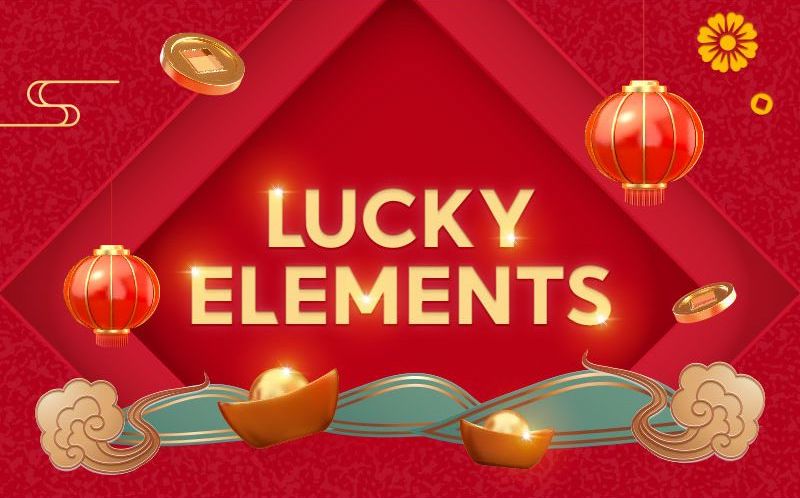 Now that you know your outlook for this year, let's take a look at how you can improve your luck! Your lucky colours are yellow, brown, red, purple, pink, and orange. Whether you're stocking up on your stationery collection or browsing through traditional wear for Chinese New Year, keep those auspicious tones in mind for all your purchases. Your lucky number is 9295 and your lucky direction is southeast—something to consider when arranging your home office or gym equipment. 
Citrine and smoky quartz are the two crystals that will bring you good blessings and fortune this year. With citrine represented as a symbol of abundance and positivity while smoky quartz dissolves negative energy. 
For more specifically curated items for the Dragon, click on the button below!
Dragon Zodiac 2022

: Forecast Summary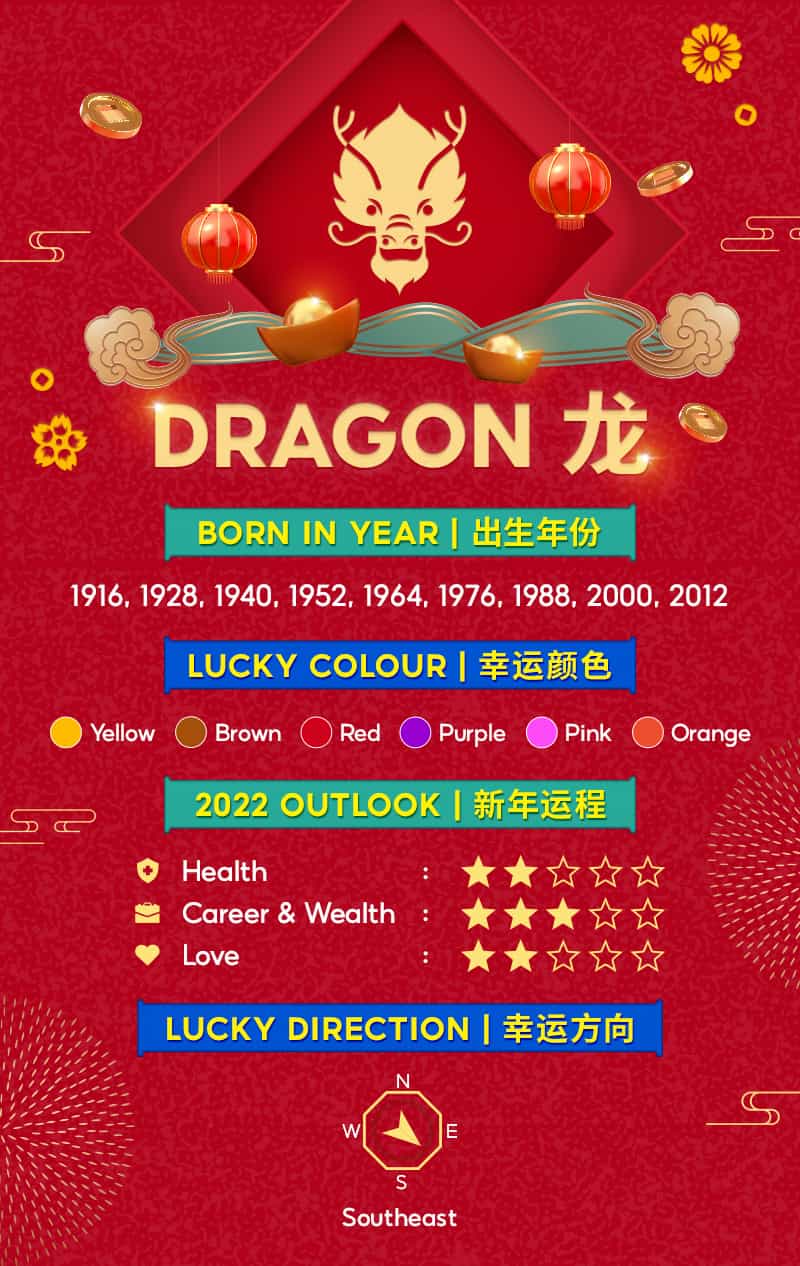 From your career and health to your love life, the Year Of The Tiger is one that you'll have to take charge of by yourself. Continue to be diligent but don't forget to take care of your own mental health to enjoy a prosperous year in 2022. 
Still making Chinese New Year preparations? Then check out Shopee's CNY Sale happening from the 8th of January to the 13th of February from the comfort of your own home. Don't miss out on amazing sale prices and deals on various household goods like organisation products or home decor to spruce up your living space for the festive season. 
For 2022 Chinese zodiac readings, head over to our dedicated zodiac microsite here.