The workplace landscape has changed for a lot of people in the past year under the new normal. Chances are, it may stay that way for the long term. Some may return to the office full force, while others may shift to a hybrid working arrangement where workers alternate between going to the office and WFH. A few companies might even fully embrace the WFH culture and do away with physical office space. If you foresee yourself continuing to work from home, one of the best things you can do is create a workspace or a mini office at home to give yourself a conducive working environment. And it doesn't have to eat at your expense. Read on for some budget-friendly tips and recommendations.
The Best Budget WFH Essentials For Your

Mini Office At Home
A Spacious Workstation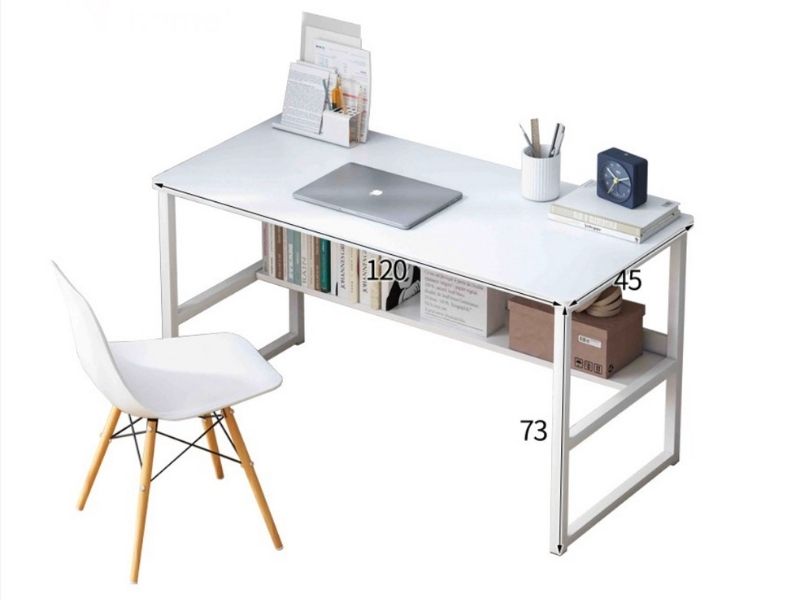 A dedicated work desk is essential as the main workstation of your mini home office. Consider this computer/study desk from WL Home which costs less than RM100. It has a modern and simple design, a large table surface (with a choice of wooden top, among others), as well as anti-slip table legs.
If you need drawers or extra storage space for your desk, this home office desk from Donna Harmony has door storage and shelves to keep all your belongings neatly. Alternatively, you can get an inexpensive height-adjustable desk if you want to avoid sitting all day long, which may be detrimental for the body.
A Supportive Chair For Long Hours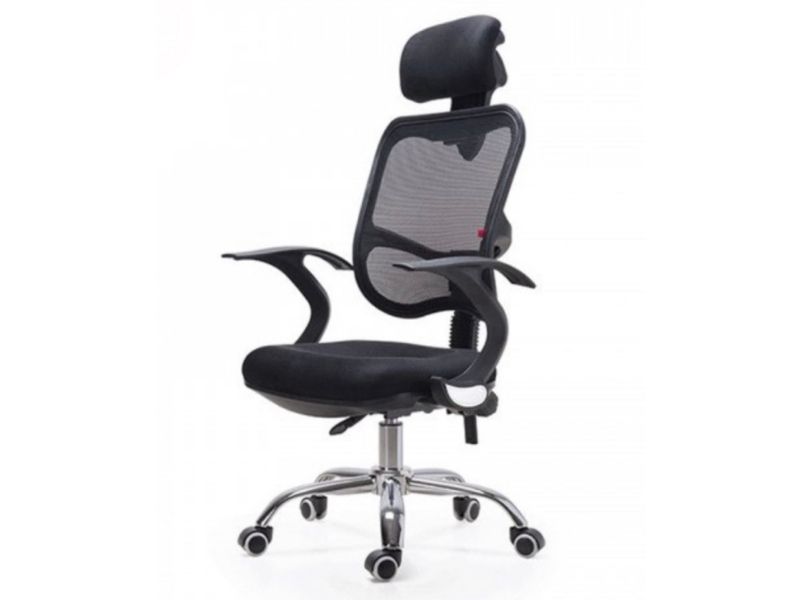 Look for an ergonomic chair that offers adequate support and comfort for an entire day of sitting at your mini home office. These ergonomic chairs from GDeal and KitchenZ are just a few good options that do not cost much, yet offer features like a headrest and fully adjustable seating.
For slightly more (but still under RM200), you can get the Cassa Monza ergonomic chair that adds a neck pillow, a lumbar pillow, and a leg rest on top of all the standard ergonomic features.
Related: 5 Best Ergonomic Chairs In Malaysia For The Ultimate Comfort & Support
A Keyboard Made For Typing

For most people, a laptop is their primary work device. But you can consider getting a keyboard to pair with it to give yourself a more comfortable typing experience with a more expansive layout and better ergonomics.
The Logitech MK295 is a wireless keyboard that features Logitech's SilentTouch Tech, which produces 90% less noise but keeps the same typing and clicking feel of a traditional keyboard. It is good to have if you do not want to bother your housemates with your incessant typing. On the other hand, if you prefer the super tactile and clicky feel (plus noise) of a mechanical keyboard, a Keychron keyboard comes highly recommended, with the Keychrone C2 being an affordable option.
Another option worth considering is the Logitech K380 if you prefer something more versatile. You can use it with up to three devices and switch between them on the fly with a tap. 
Related: 7 Best Mechanical Keyboards In Malaysia For The Ultimate Gaming And Typing Experience 
A Mouse That Doesn't Hurt Your Wrist
Don't just use any mouse. Use one that gives your wrist and hand ample support. It can prevent any damage to those body parts in the long run. Some of the best ergonomic mice you can get on a budget include the Anker A7852 and the VicTsing XR452. They are vertical mice that can provide more relief to the wrist by positioning the handgrip in a more natural stance.
However, these radically shaped mice might not be for everyone. In that case, the Logitech M330 and M220 are solid picks. They are inexpensive, wireless, work silently, and compatible across PCs, Macs, and laptops.  
Related: Don't Risk Your Wrist. Consider Getting One Of These Best Ergonomic Mouse
A Larger/Second Screen For Multitasking
For those whose work involves handling multiple interfaces or spreadsheets at once, a PC monitor will allow you to create a dual-display set-up for better multitasking. For under RM500, you can get a decent monitor in the Acer K202HQL or Lenovo L24i-30.
Alternatively, you can also opt for a portable monitor for a more flexible desk set-up. We recommend the Anmite 15.6-inch portable monitor and the G-Story 15.6-inch portable gaming monitor for that matter. Not only do they work great as a second screen for multitasking at work, but you can also hook them up to a console for some gaming when off work.
A Pair Of Headphones For Video Calls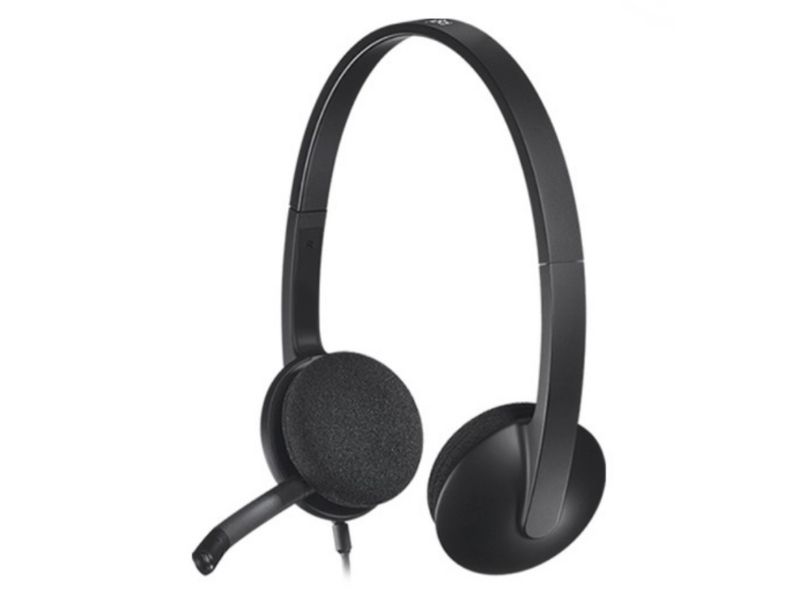 Virtual meetings have replaced in-person meetings for now. Most, if not all, WFH individuals are required to participate in these online meetings, so a pair of headphones will certainly come in handy.
Keep one at your mini home office for all the online meetings. As far as budget options go, the Plextone G800/G700 will get the job done, even though they are made primarily for gaming. For something a little less flashy (for when you need to keep a professional appearance in front of the camera), both the Logitech H340 and Mpow BH323 with a noise-cancelling microphone would be some of the top choices.
Create A Better Working Environment

At Home With A Mini Office

To Call Your Own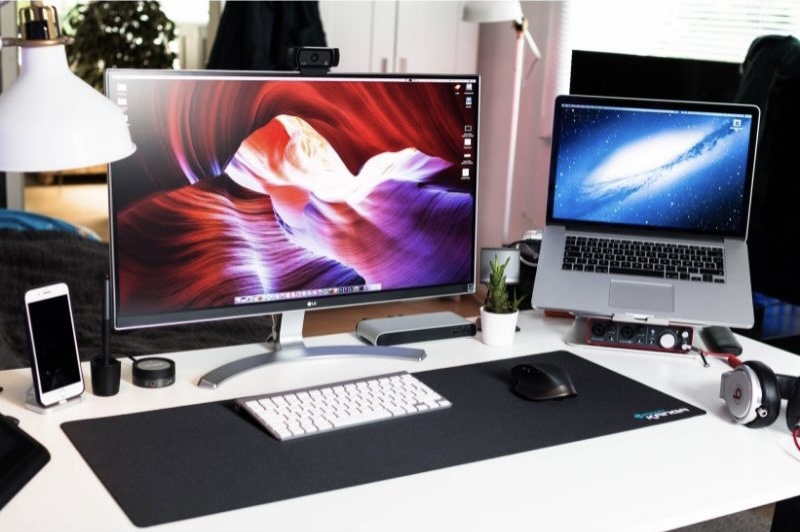 Setting up a mini office at home doesn't have to be a pricey endeavour. Evidently, this list proves that you can get all the necessary furniture and equipment without blowing up your budget cap. Plus, when you have a dedicated space to attend to all work matters, trust us that you will not only get to enjoy higher productivity and efficiency, but it's also good for your physical and mental health.
Check out Tech Thursday for 1-day only lowest price, unbeatable deals, and extra 20% Coins Cashback every Thursday!