In this age of TikTok, Facebook Live, and YouTube, anyone can be the star of their own show. All you need is the smartphone in your pocket to start broadcasting to audiences from all around the world. While it is sufficient for most casual vloggers, people who take vlogging and live-streaming more seriously would likely want a proper camera to produce higher quality content. Whether you are a professional content creator or someone interested in starting a video channel of some sort, there are tons of options. But we have condensed some of the best vlogging cameras all in one place!
7

Best Vlogging Cameras

To Buy In Malaysia
Sony ZV-1

There are only a few alternatives comparable to  the Sony ZV-1, especially if you prefer a compact digital camera to bring along wherever you go. Widely regarded as among the best vlogging cameras in the market today, this Sony vlogging camera is feature-packed and designed from the ground up for casual videography.
There is no steep learning curve, and you can start shooting like a pro even with little experience. Images and videos can be easily transferred to a smartphone for further editing and uploading. You'll also be able to set up a simple video stream with just a single cable connected to a PC or laptop.
Canon PowerShot G7 X Mark III
The Canon PowerShot G7 X Mark III is another great compact digital camera besides the Sony vlogging camera for effortless vlogging. You can't go wrong with this camera that is made with vloggers and live-streamers in mind.
You can record in 4K clarity and shoot slow-motion videos with fast frame rates up to 120fps. For YouTubers, this pocketable camera can handily live stream videos directly to the platform. And with a face-tracking option, you'll always be the central focus in your videos.
Fujifilm X-S10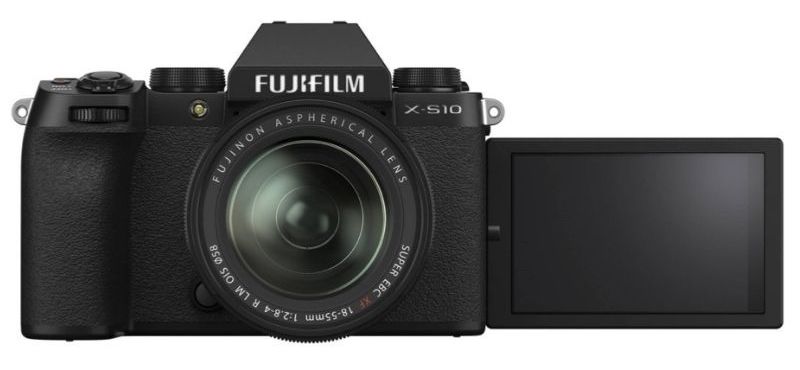 Fujifilm has delved into the vlogger world with a few purpose-built shooters. But for its best vlogging camera to date, the Fujifilm X-S10 is the go-to model. It might be a hefty investment, but it packs plenty of vlogger-friendly features on top of many other functionalities that come with a mirrorless camera.
Besides a fully articulating display and microphone input, the X-S10 also has a large, prominent grip that makes it easy to hold the camera one-handed while vlogging on the go. Moreover, you can expect super-steady images and videos with its five-axis in-body image stabilisation unit. 
Panasonic LUMIX G100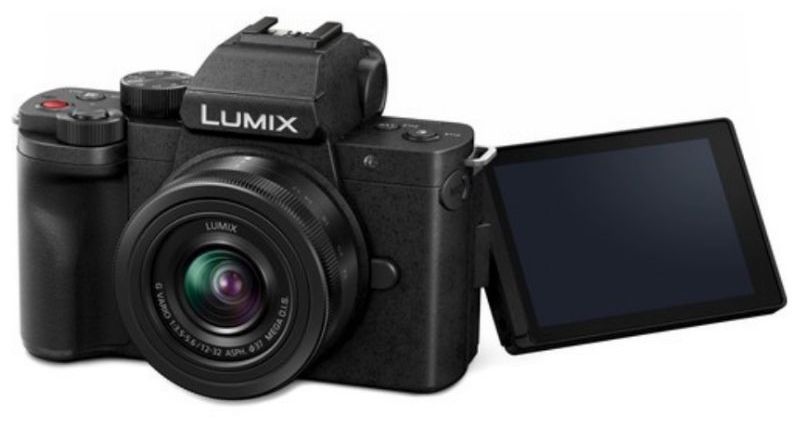 A favourite among vloggers, the Panasonic LUMIX G100 is ideal for outdoor and travel vloggers. Thanks to its five-axis hybrid image stabilisation feature, you can do a whole lot of walking, and there won't be any shaking in your videos.
Outdoor recordings can present a huge challenge due to environmental noises—something that the Lumix G100 ably handles. Powered by OZO Audio, it can smartly pick up voices in a predetermined direction (front-only, back-only, and surround mode) so the audio produced is always clear, even without an external mic.
Nikon Z 50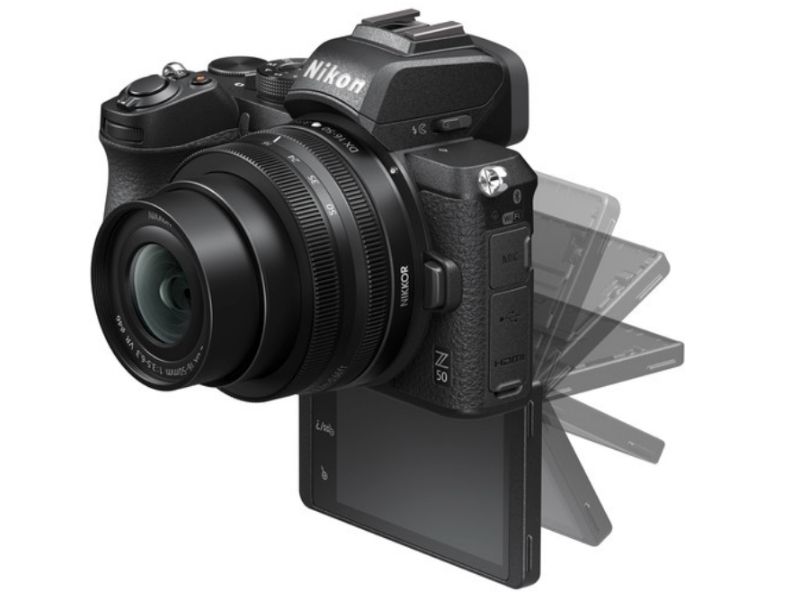 With features like a lightweight body, 180° tilting monitor, ergonomic grip, and cleverly laid out touch keys for easy single-handed operation, the Nikon Z 50 has all that it needs to be one of the best vlogging camera options.
Apart from 4K UHD recording, you can also create dramatic videos with a wealth of creative options that include slow-motion and time-lapse. After the shoot, transferring your videos to compatible mobile devices is a seamless process with built-in Wi-Fi and Bluetooth connectivity.
DJI Pocket 2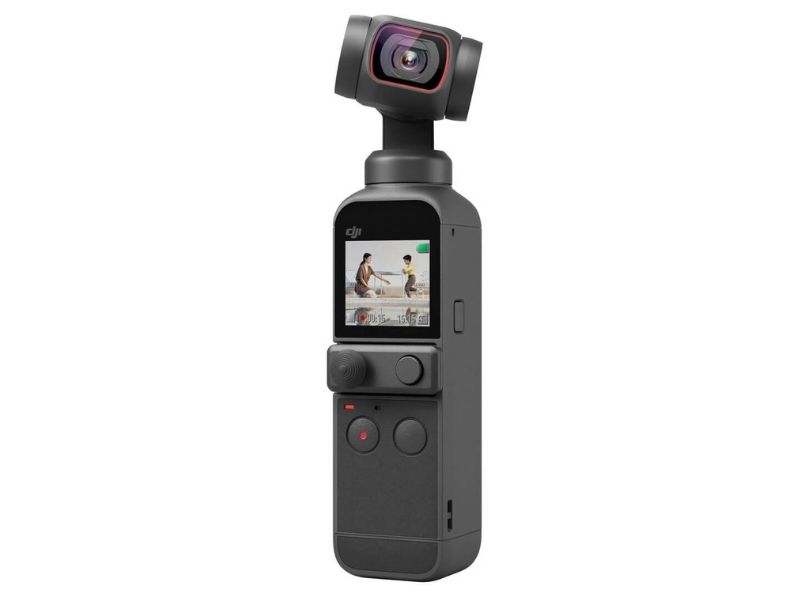 Vlogging cameras don't get tinier than this. The DJI Pocket 2 are for vloggers who want an ultra-light set up that won't tire the arms even after hours of usage. The extremely-portable form factor also makes it a highly versatile camera that you can position around to shoot in more creative ways.
You might think that such a tiny camera can only do some basic video shooting, but you'll be surprised that the DJI Pocket 2 packs so much more under its mini-sized hood. It shoots up to 4K/60fps, has a three-axis motorised gimbal, and can track moving subjects to keep them in the frame. A built-in AI Editor can even help create share-ready content by automatically combining clips with transition effects and music.
GoPro Hero 10 Black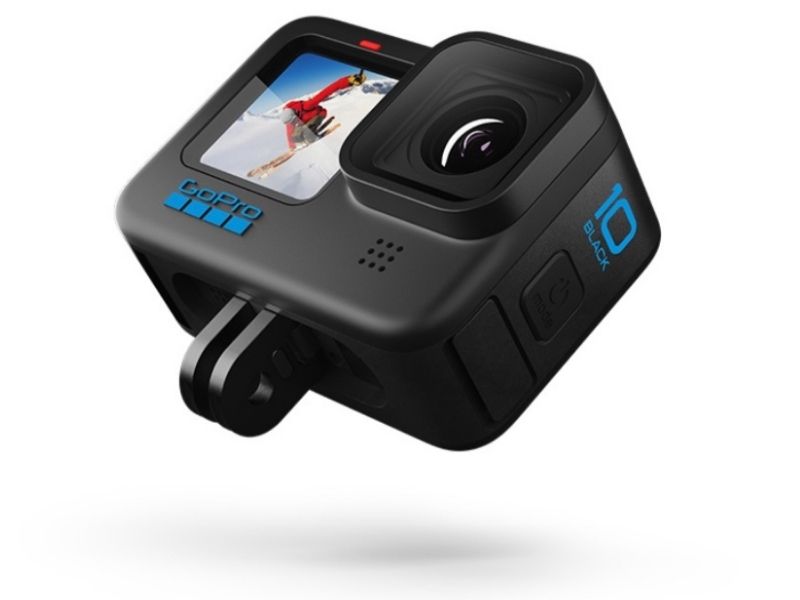 Action cameras make for good vlogging camera alternatives if you prefer a smaller form factor that is also simpler to use. And as far as action cams go, the GoPros are a no-brainer.
The latest GoPro Hero 10 Black has a few upgrades over the Hero 9. Its new processor allows it to shoot at double the frame rate of its predecessor. Besides, it also provides better stabilisation and an overall more responsive experience.
Related: The Best Action Cameras To Get For Your Next Outdoor Adventures
Step Up Your Video Creation Game With The

Best Vlogging Cameras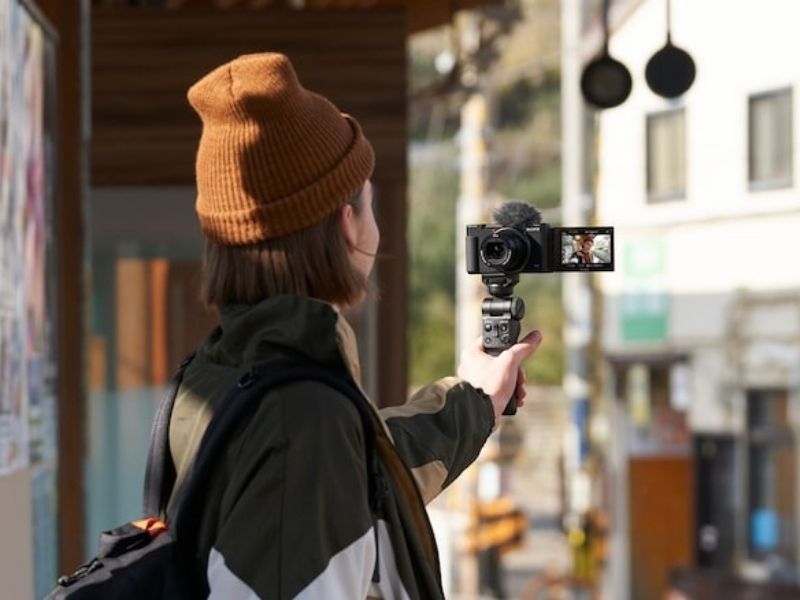 For professionals, content creators, and avid vloggers, having the best camera is a top priority. While smartphones are getting more sophisticated by the day, they are still not up to par with dedicated vlogging cameras in producing the best-looking videos. From Nikon to Sony, these vlogging cameras are among the best options to get you started on the right foot.
Check out Tech Thursday for 1-day only lowest price, unbeatable deals, and extra 20% Coins Cashback every Thursday!