One of the many, many jobs of being a parent to a baby or toddler is to carry them, a lot. Cradling your little ones in your arms becomes a daily routine, with the task repeated throughout the day. However, toting them around all day isn't feasible, and there will be times when you have your hands full with other tasks, figuratively and literally! This is where a baby carrier comes in handy. In this article, we take a look at the types of baby carriers and also recommend some of the best baby carriers to get if you need some much-needed help (and relief) in managing your tiny tots.
What Are The Types Of Baby Carriers?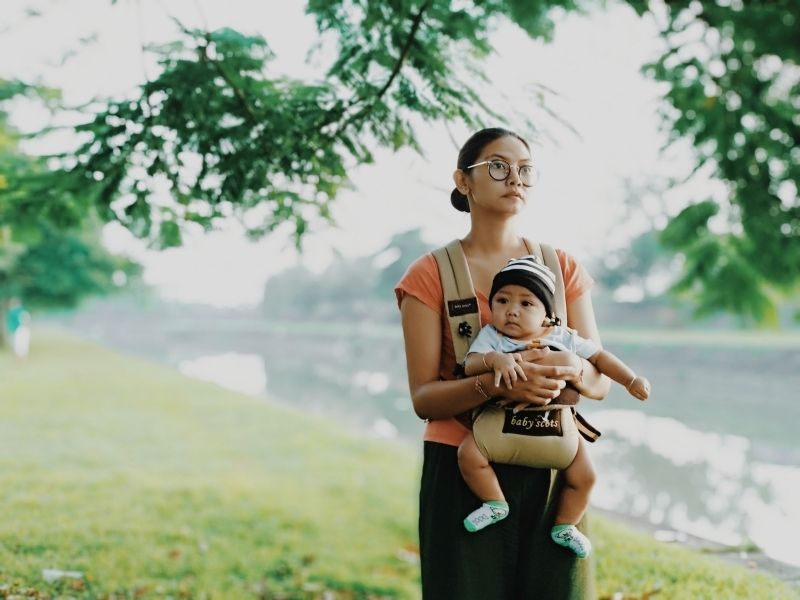 A baby carrier functions to hold a baby or a toddler up against your body while leaving your hands free. Babies are usually carried around in the arms or moved around in strollers. However, more and more parents are turning to a baby carrier to do the job. With the little ones still able to relax close to you physically and you are free to engage in other tasks, baby carriers can be a lifesaver you never knew you needed!
Before you set off to get a baby carrier, it is best to know the types of baby carriers available to consider as options. While some variations exist, there are generally four types that you should know of.
Wrap.

A long piece of stretchy fabric that is tied and worn on the body like a

shirt

. It has a carrier space at the front that provides a snug and cosy place for a baby or toddler to sit in. May require practice to tie it the right way.

Sling.

A sling goes over one shoulder and across the torso. It is lightweight, simple to use, and is most suitable for breastfeeding mums. However, it may not provide the most comfort to the wearer when worn over time as the baby's weight is not evenly distributed.

Soft Structured Carrier (SSC).

A

backpack

-like contraption with straps and paddings. Easily adjustable and ergonomic, a soft structured carrier provides ample support to both baby and parent. It can be worn on the front as well as at the back.

Hybrid/Mei Tai Carrier.

A hybrid

baby carrier combines the best

of a wrap and a soft structured carrier. It is highly adjustable and comfortable to wear, not to mention suitable for older infants and toddlers.
What Are Some Of The

Best Baby Carriers

To Get In Malaysia?
Konny Ready-To-Wear Baby Wrap Carrier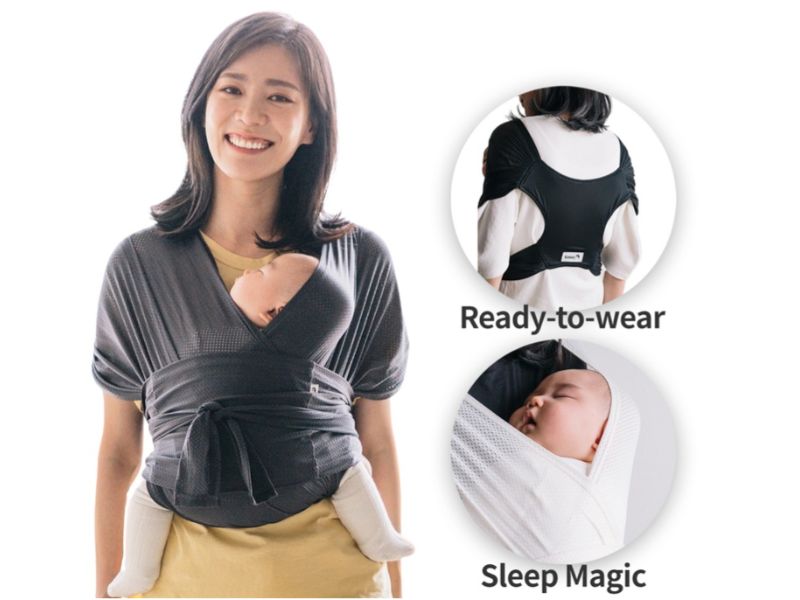 This baby wrap carrier from Konny is made from elastic air-mesh fabric that offers excellent breathability, making it suitable to be worn in the hot and humid Malaysian weather. It provides a cool and pleasant feel to the skin too. Besides that, the fabric absorbs sweat quickly and even has a UV protection feature capable of blocking 85% of harmful UV rays.
Sweet Cherry SSC Baby Carrier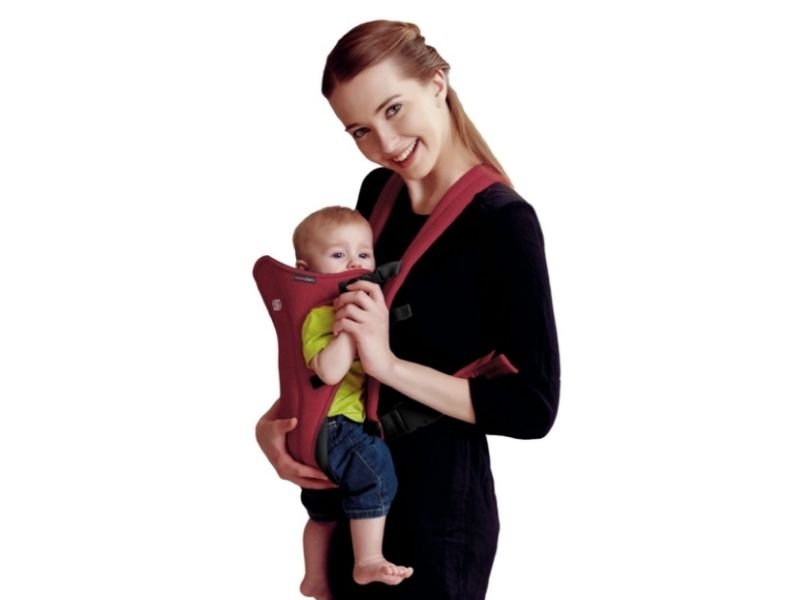 The Sweet Cherry baby carrier is suitable for babies aged between four and 12 months. Parents can carry their little ones in an inward-facing, forward-facing, or a "backpack" style position. An attached mesh padding at the bottom offers an extra layer of comfort and protection to the baby's bum.
SUKKIRI Breathable Ring Sling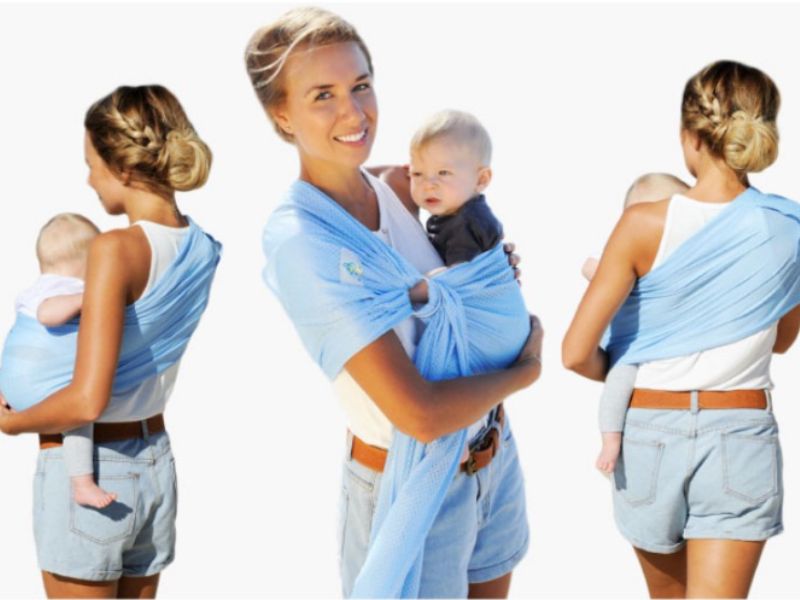 Figured that a ring-type baby carrier works best for you? Then go for the SUKKIRI breathable ring sling! Its soft-touch mesh fabric promotes optimal air circulation for a cooling effect. You will be able to carry your newborn in multiple positions with this flexible sling. Oh, and it even has convenient pockets that you can use to keep small articles like pacifiers and baby bottles.
Ergobaby Omni Breeze Baby Carrier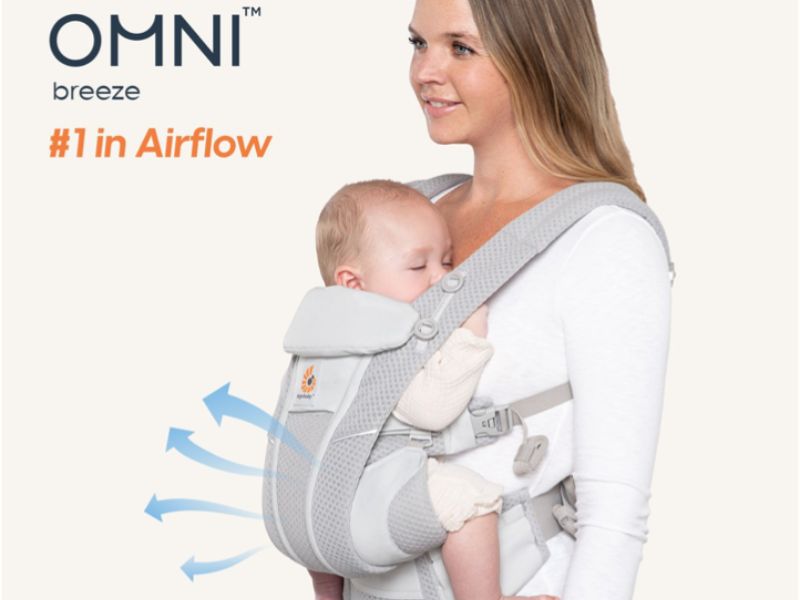 If you're looking for a soft structured carrier that offers both comfort and privacy, the Ergobaby Omni Breeze baby carrier would be a great pick. Not only does it provide superior airflow thanks to its SoftFlex Mesh fabric, but it also comes with a privacy hood that is useful for breastfeeding in public. Moreover, it does the double duty of protecting the baby from sun rays when used outdoors.
Joie Savvy 4-in-1 Baby Carrier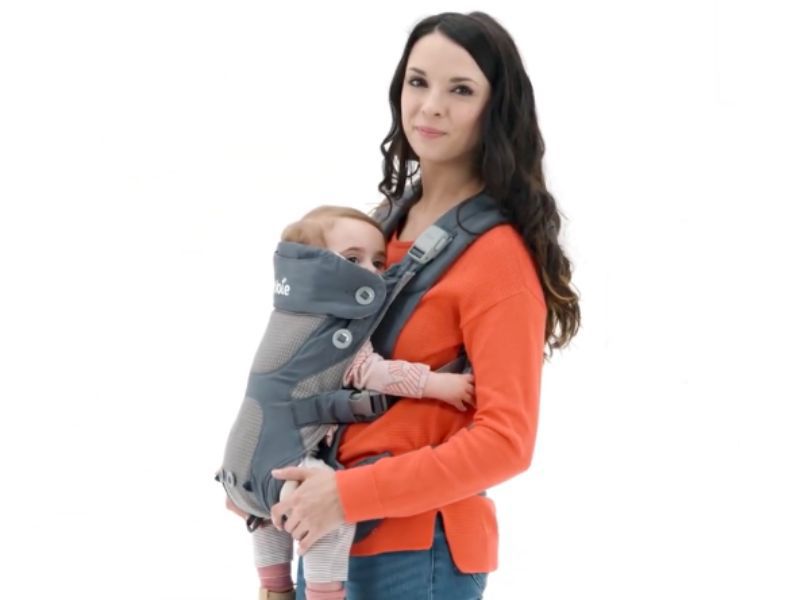 The Joie Savvy 4-in-1 baby carrier might be on the pricier side, but it has a lot to offer for what you pay for. Amongst its many features are magnetic buckles that make it easy for the wearer to put the baby carrier onto their body and an ergonomic M-shaped design that promotes a healthy spine and hip development for the baby. On top of that, the tiny tot also gets ample head support as well as a built-in sunshade. 
Lighten The Load Of Being A Parent With The

Best Baby Carrier Today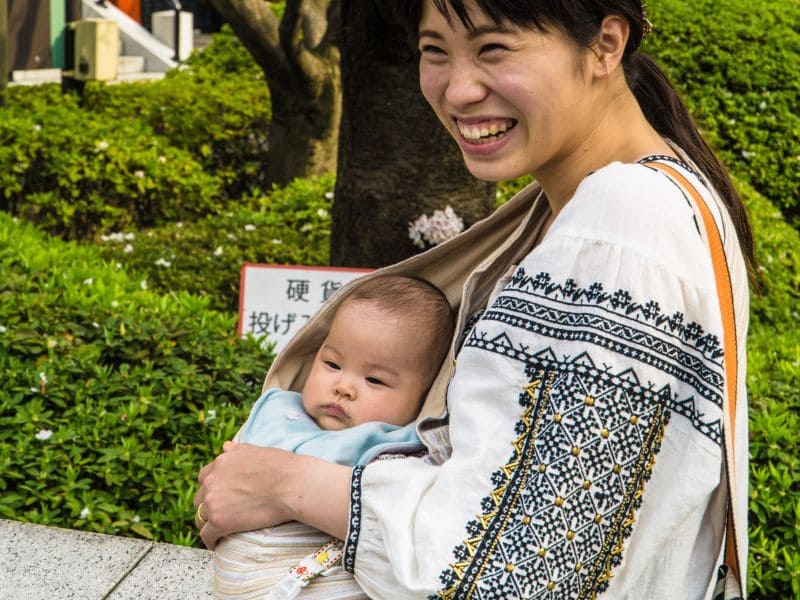 Nobody said being a parent to a newborn is ever going to be easy. The biggest physical (and mental) hurdles come during a child's early formative years. While sleepless nights and dirty diapers are unavoidable, you can take steps to lift some of the physical burdens. Getting yourself a baby carrier is the best thing that you could do for both parent and child! 
Aside from baby carriers, look into our best baby car seats as well as baby high chairs recommendations too for more helpful suggestions!