A beloved food icon, the humble roti canai can be eaten at any time of the day. It's a dish that doubles down on simplicity—a flaky, crispy flatbread made from kneaded dough and served with gravies like dhal and curries. Essentially a blank canvas waiting to be deconstructed, the roti canai can be modified into a range of sweet and savoury variations. And when you're tightening the purse strings, nothing fills you up quite like a tasty RM5 roti canai freshly lifted off a blistering griddle. Here are the places where you can sink your teeth into the best roti canai in KL, listed in no particular order. 
Enjoy The

Best

Roti Canai

In KL

At These Places 
There's nothing flat about this delicacy's texture. 
1. Valentine Roti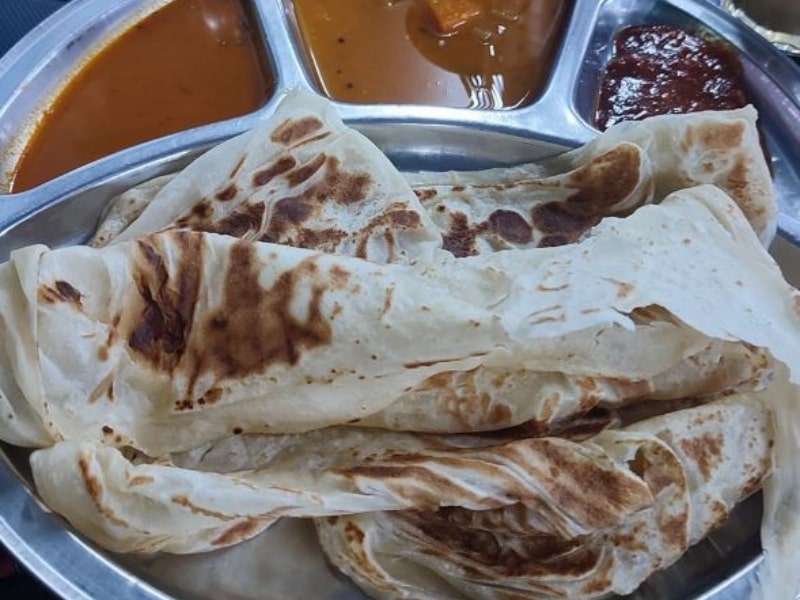 We're kicking off the list with a heavy hitter, and it's none other than Valentine Roti. A short 10-minute drive from the Twin Towers, regulars laud it for serving the best roti canai in KL and judging by the long lines at all hours of the day, we're inclined to take their word for it. For guaranteed freshness, each roti is smashed, kneaded, then grilled to crispy browned perfection upon order. Gravies run the usual dhal and curries, but ask for sambal if you want some heat.
Address: Stor No. 1, Jalan Semarak Opposite Menara Celcom, 54000 Kuala Lumpur
Opening Hours: Daily, 8am – 11.45pm
Contact: 012-293 6248
2. Kedai Roti Canai Pak Ali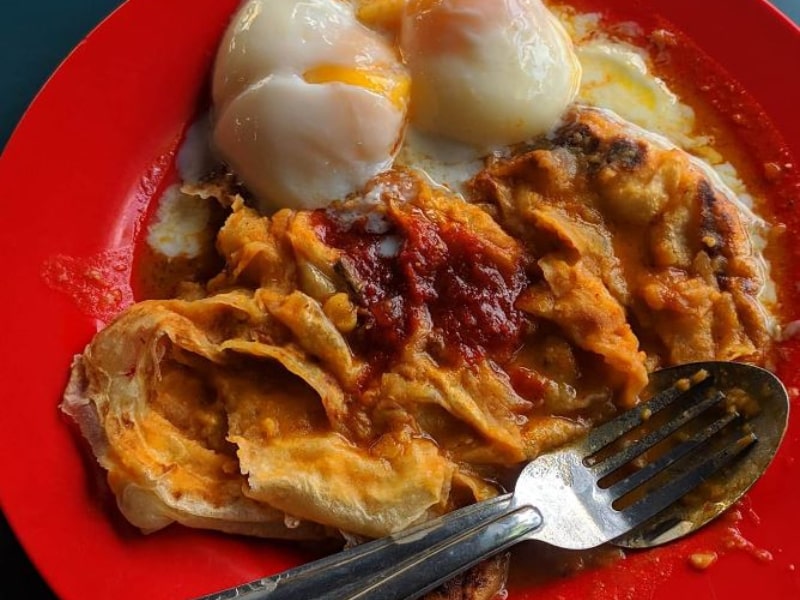 In desperate need of a pick-me-up before the day kicks in? Ride on the waves of rich proteins as you wolf down a wholesome combo of roti canai, runny eggs, dhal, and sambal. It's the Roti Tsunami, a signature of Pak Ali's. Though this dish is also available at most roti canai places, it's Pak Ali who popularised it and made sloppiness a speciality.
Address: Jalan Pantai Permai, Pantai Dalam, 59200 Kuala Lumpur
Opening Hours: 
Wed – Sun: 7am – 11.30am
Contact: 016-697 4335
3.  Lan Roti Canai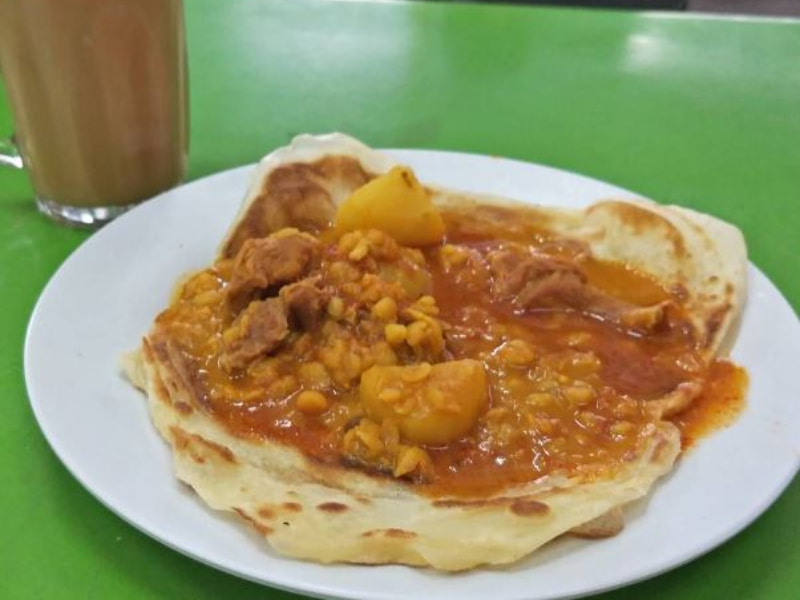 From the moment the shutters go up to the final minutes before they descend, snaking lines are consistently visible as hungry diners look to stock up on Lan's thick (one reviewer said the texture is almost croissant-like) and crispy roti canai, commonly praised as the best in KL. Since it's all self-service here, don't be shy about loading up on dhal and sambal, but please only take what you can finish. 
Address: 20, Jalan Pantai Permai, Pantai Dalam, 59200 Kuala Lumpur
Opening Hours: Daily, 6.30am – 12pm, 5pm – 10pm
Contact: 019-351 9909
4. Mansion Tea Stall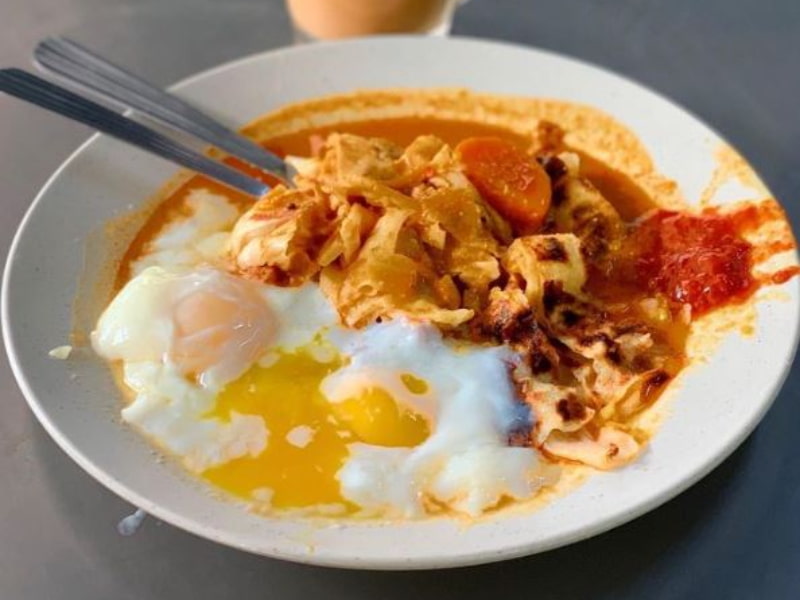 Mansion Tea Stall's roti canai is identical to Valentine Roti's, which comes with a hearty blend of soft-boiled eggs, sambal, and creamy dhal. It's a glorious mess and some might find the scene a little unappealing, but trust us when we say it tastes better than it looks. Don't skip the teh tarik either, which is pulled to a silky and creamy mouthfeel. 
Address: No. 2, Ground Floor, Selangor Mansion, Jalan Masjid India, 50100 City Centre, Kuala Lumpur
Opening Hours: Daily, 8am – 12am
Contact: 012-331 1456
5. Gerai Roti Canai Mahmud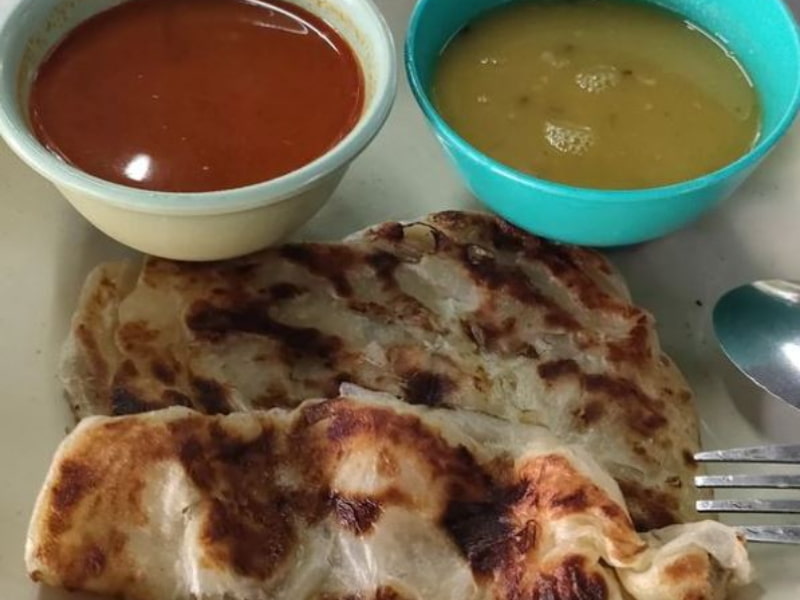 AKA Roti Canai Beratur (Queuing Roti Canai in literal translation), this unassuming stall located right smack in the middle of a housing area is seen with snaking lines for as long as it operates. Despite using a thicker dough base, the roti canai is flaky, crispy, and not at all heavy. Delicious with a side of chicken curry. 
Address: Jalan Meranti, Taman Setapak, 53000 Kuala Lumpur
Opening Hours:
Mon – Sat: 7.10am – 11.40pm
Sun: 7.10am – 10.50am
Contact: N/A
6. TG's Bistro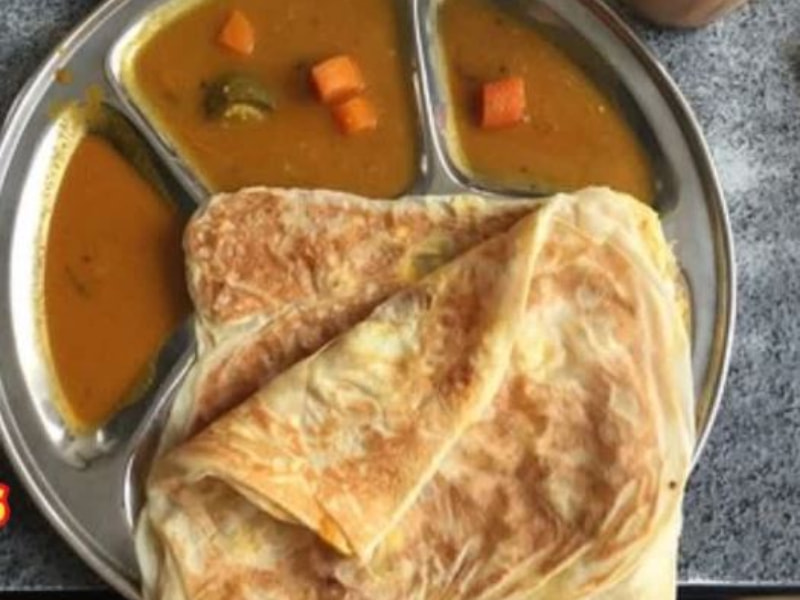 TG's may be known as a nasi kandar spot, but its roti canai is on par with some of the best in KL. Light and crispy with the right degree of char, it's easy to tear and fold before dipping into dhal. The portion is a tad smaller than some of the ones on the list, but for the wallet-friendly price, go ahead and order seconds. 
Address: 8, Tengkat Tong Shin, Bukit Bintang, 50200 Kuala Lumpur
Opening Hours: Daily, 24 hours
Contact: 011-1055 6435
7. 123 Corner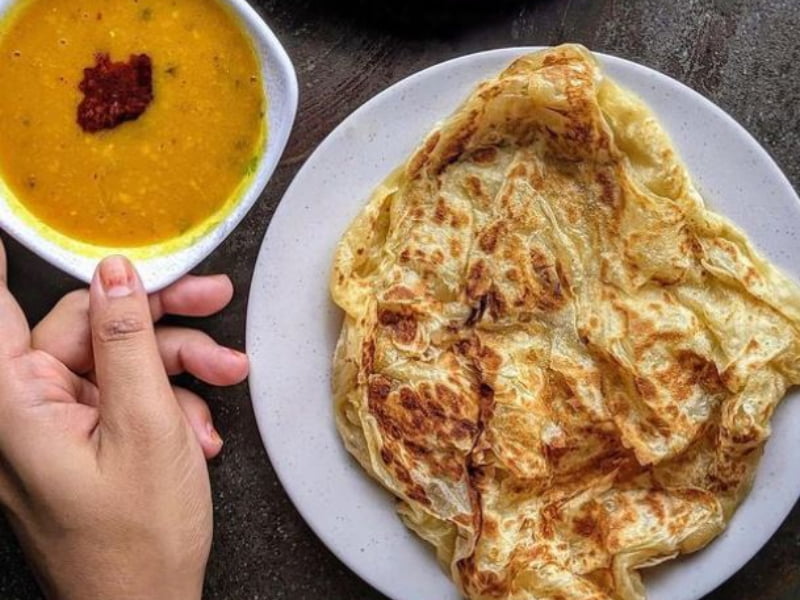 Sitting at the end of Kampung Sungai Penchala, 123 Corner is a popular breakfast spot among people from the village and nearby TTDI, and the star dish? None other than the roti canai. Cooked to order on a scorching griddle, the flatbread arrives blistering, flaky, and chewy all at once. The texture softens slightly once it hits gravy, yet it retains a crunchiness in every bite. The stall is also famous for its take on another national dish, the nasi lemak. 
Address: 140b, Jalan Sungai Penchala, Kampung Sungai Penchala, 60000 Kuala Lumpur
Opening Hours: Daily, 10am – 5pm 
Contact: 03-7733 4441
Related: Where To Eat & Drink In TTDI If You Don't Know What's Good
8.  Gerai Pak Hassan Kampung Baru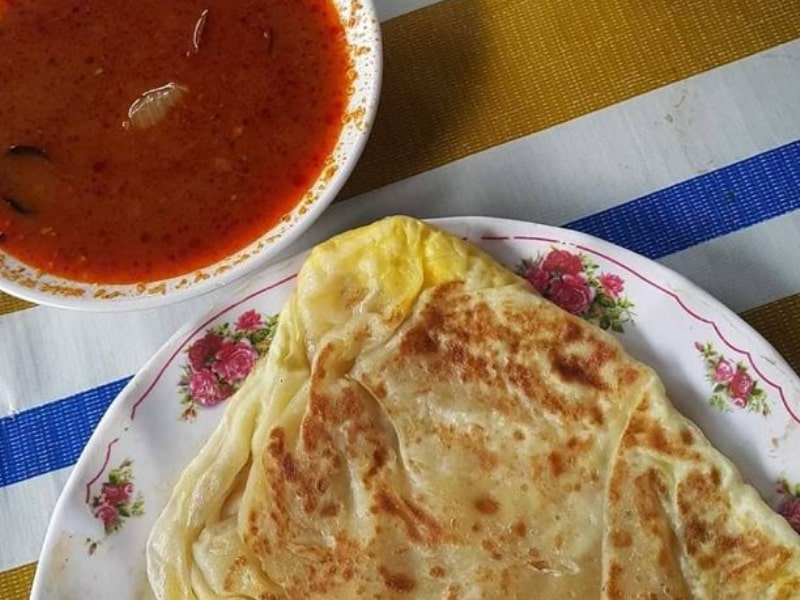 Roti canai is one of only two items sold here (the other being nasi lemak), and instead of the usual dhal, it's served with mouth-watering chicken feet curry. Prices are surprisingly reasonable; a roti kosong and a cup of hearty teh tarik will set you back for less than RM4. Surely a welcome figure in expensive KL. 
Address: 45A, Jalan Raja Abdullah, Kampung Baru, 50300 Kuala Lumpur
Opening Hours:
Mon – Wed: 10.30am – 5pm
Thu: 10am – 5pm
Fri – Sat: 10.30am – 5pm
Sun: 10.30am – 3pm
Contact: 017-223 7871
Enjoy The

Best

Roti Canai

In KL

As A Snack Or A Full Meal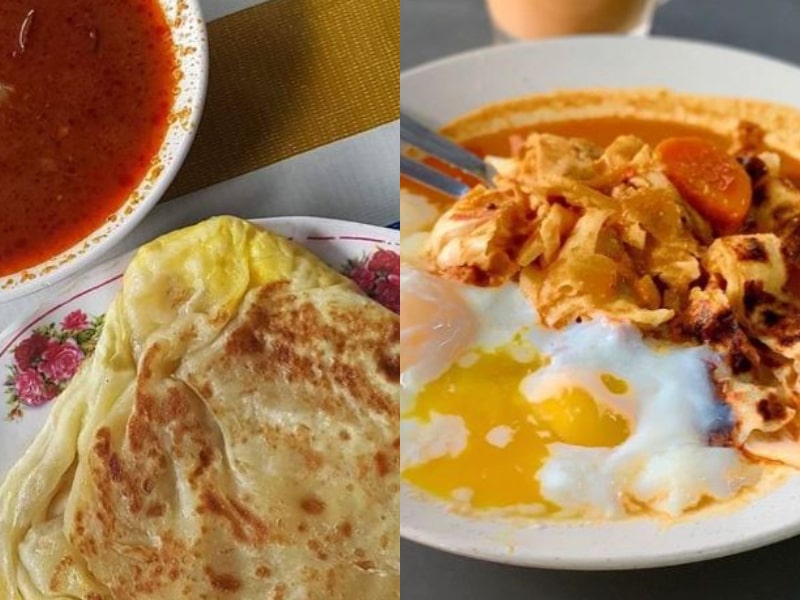 Nasi lemak may be unanimously crowned as the national dish of Malaysia, but roti canai isn't too far off the top. Actually, some may even say it's on the same level or—god forbid—that it should be on top. Wherever your allegiance lies, there's no denying the fact that we all love a good plate of hearty, fluffy, and crispy roti canai. So go forth and hunt down the best ones in KL with this list!
For more recommendations on local grub, check out our guides on the best supper spots in the capital, lip-smacking Indian food, wok hei-heavy Hokkien mee, and sloppy Ramly burgers.
Cover image sourced from @123_corner via Instagram