A fast Internet is no longer a luxury but very much a necessity in the world we are living in today. We spend more hours in a day in cyberspace streaming videos and playing games online with friends (or strangers). Then came the pandemic and we were thrown into a new normal where we work a lot more from home, and students attend classes virtually from home. And to enjoy high-speed Internet in your home, you will almost certainly need a fibre broadband connection. With no dearth of options, we take a look at the best Internet plans in Malaysia available today so you can pick and choose the ones that suit your household's online needs the most.
Best

Broadband

Internet Plans In Malaysia

For Small Household:

TIME Fibre Home 100Mbps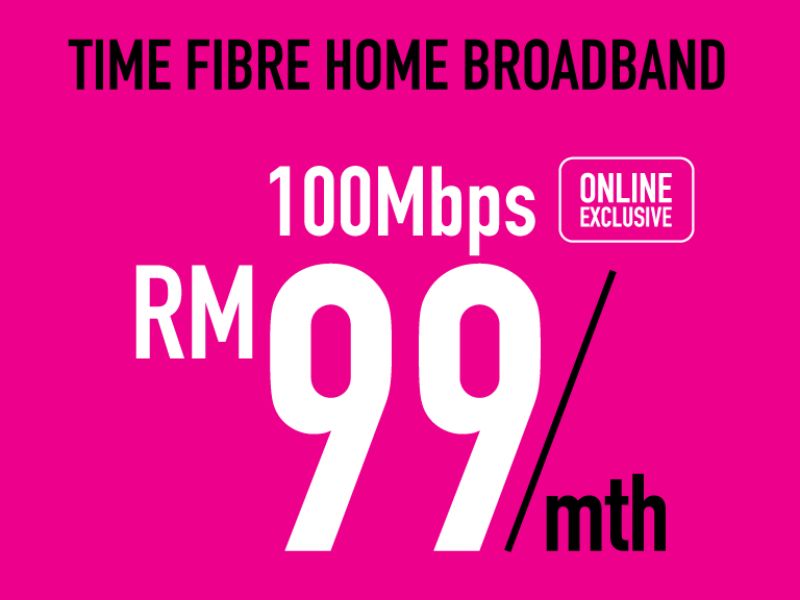 If you live in a household with say, two to three Internet users and you're looking for the best bang-for-your-Ringgit broadband Internet plan in Malaysia with unlimited data, look no further than TIME's offering. At RM99 a month, you get 100Mbps for both download and upload speeds that are more than enough for up to five devices to do light browsing and HD streaming. In addition, you even get to enjoy the first month's subscription for free if you opt for the 24-month contract plan.
The only potential downside is the somewhat limited coverage offered by TIME compared to its competitors.
Best Alternatives:
TM unifi 100Mbps (RM129/month):

TM unifi has provided reliable Internet to thousands of Malaysian households spanning over a decade. Go for this option if you're looking for a trusted Internet service provider (ISP) with wide nationwide coverage.

Maxis Home Fibre 100Mbps (RM129/month)

: Maxis will offer you a free

WiFi 6 router

on top of free installation and after-sales support by its "Maxperts". On top of that, you also get to claim RM50-worth of Touch 'n Go reload credit.
Best

Broadband

Internet Plans In Malaysia

For Single User:

Digi Fibre 90
Living alone? Digi Fibre 90 is the best broadband Internet plan in Malaysia with unlimited data for you. You get as much as 50Mbps download speed for only RM90/month, which offers the best value-for-money package for this category. Not only that, you will also be getting a WiFi 6 router to take advantage of the faster speeds.
If you sign up for a Digi postpaid plan with Digi fibre in the same account, you'll get an additional RM15 off your monthly fee. 
Best Alternatives:
TM unifi 30Mbps (RM89/month):

You can enjoy a free upgrade to 100Mbps for 30 days.

Maxis Home Fibre 30Mbps (RM89/month):

You get a WiFi 6 router, RM50 Touch 'n Go reload credit, and free installation + after-sales service.
Best

Broadband

Internet Plans In Malaysia

For Demanding Users/Large Households:

TIME Fibre Home 1Gbps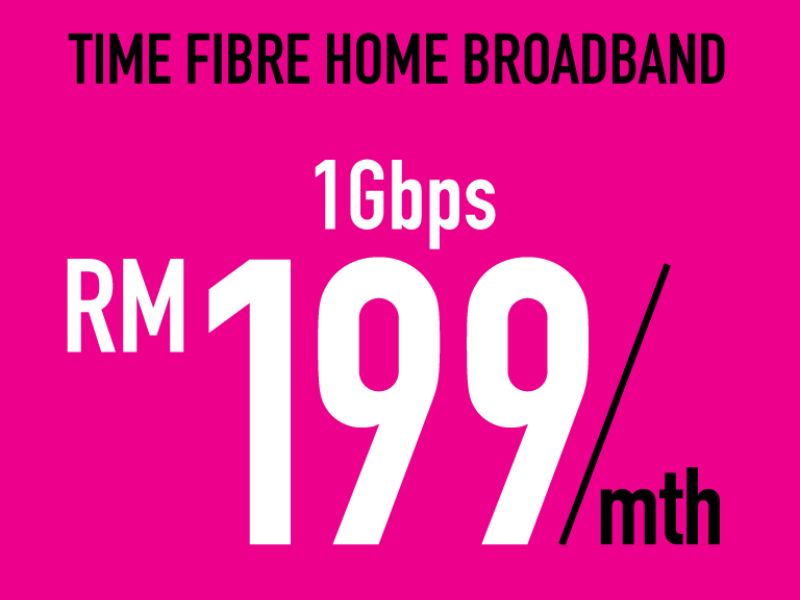 Do you download gigabytes worth of files every so often? Or perhaps stream 4K content on your computer or TV when you get the chance. Heck, are you practically online 24/7? For super-heavy Internet users who demand nothing but the fastest speeds available, anything below 500Mbps just wouldn't cut it. 1Gbps sounds more like it!
TIME is one of only two ISPs that currently provide 1Gbps high-speed broadband Internet in Malaysia with unlimited data. And at just RM199 a month, there is no comparable broadband plan which offers the same kind of value—provided you are lucky enough to be living within the coverage area! You will also get a WiFi 6 mesh router along with the plan package.
Best Alternatives:
Digi Fibre 290 (RM290/month):

Digi is the other ISP that offers 1Gbps download speed. However, the plan comes at a much steeper monthly subscription fee.

Maxis Home Fibre 800Mbps (RM299/month)

: 800Mbps is still plenty for a large household to consume. If you opt for this Maxis plan, you will be getting an additional two units of WiFi 6 EasyMesh mesh routers at no extra cost.
Best Hassle-Free Internet Plan In Malaysia

:

unifi Air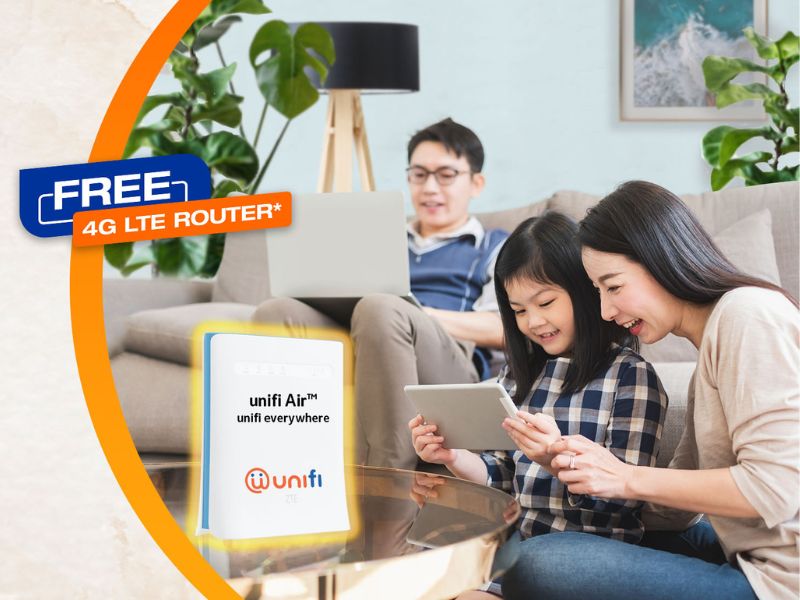 Setting up a broadband fibre connection at home can be quite a process. You will need to set up an appointment with the technicians and take some time off your busy schedule for the installation process. Not to mention, there will likely be some drilling work needed too. If all that sounds like things that you would rather not deal with, thankfully, there's a more hassle-free way to get fast Internet.
unifi Air is a wireless broadband service that is easy and quick to install. You will be provided with a unifi LTE SIM card with unlimited data and a free plug-and-play wireless router. Setting the Internet up is as easy as connecting the wireless router to a power plug.
You will be getting anywhere from 1Mbps to 20Mbps for both download and upload activities at RM79 a month. This will depend on several factors such as your location and the number of devices connected. 
Best Alternatives:
Maxis Home 4G WiFi (RM139/month)

: Offers a similar plug-and-play method of getting Internet in your home with no installation needed. You can connect multiple devices to the wireless router and enjoy unlimited data.

Celcom Home Wireless 4G (RM100/month or RM139/month):

Another hassle-free Internet option for you to consider. However, take note that this plan comes with a monthly data quota.
Live Life In The Fast Lane With Only

The Best Internet Plans In Malaysia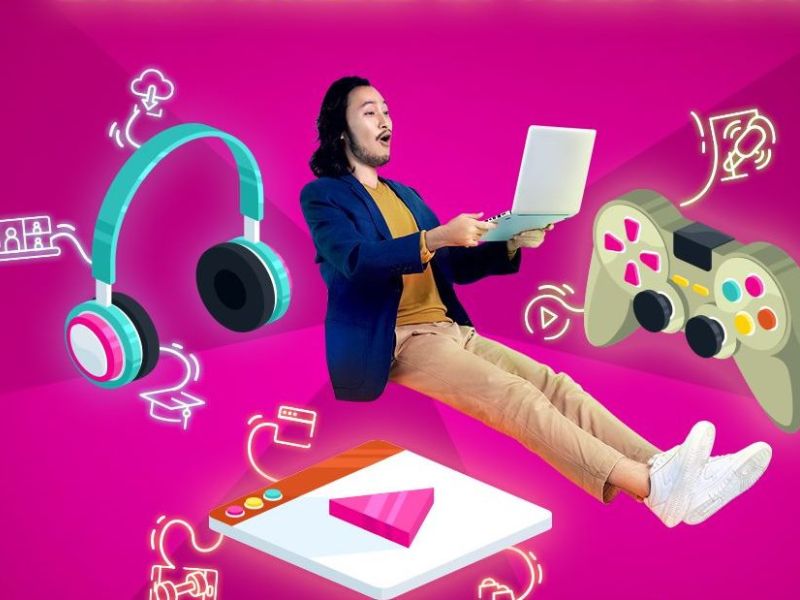 Slow Internet is no longer just an annoyance but can disrupt some of our more serious work especially if we are on Zoom meetings. High-speed Internet has forever transformed the way we go about our daily lives, and we're all for it! If you hate the words "loading" and "buffering" just as much as we do, it's time to settle for nothing less than the best Internet plans in Malaysia according to your needs today!
Check out Tech Thursday for 1-day only lowest price, unbeatable deals, and extra 20% Coins Cashback every Thursday!