In a warm and humid country like Malaysia, our hair is bound to frizz and fuss more than usual. So for some of us, the hair straightener is akin to the holy grail of hair tools. But finding the perfect one that will tame misbehaving, frizzy, or naturally curly hair into silky-smooth submission? Not as easy as it looks, especially when there's so much to take into consideration like design and ergonomics, safety features, and versatility. So how do you sort through the clutter to find the best hair straightener in Malaysia that cooperates with your hair type? You don't have to; we've done it for you.
What To Look For In A Hair Straightener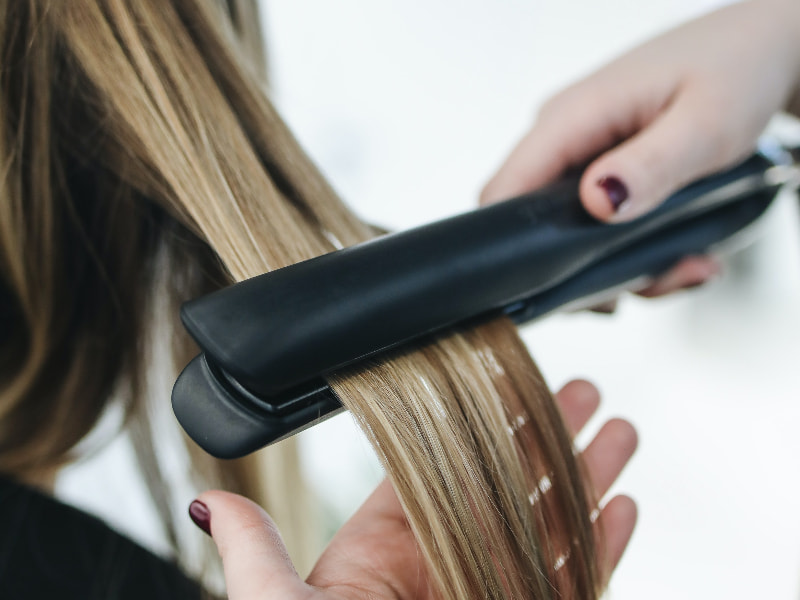 Hair straighteners come in several forms, the most common being the flat iron, and sometimes the odd heated brush or comb. The flat iron's popularity isn't without reason though; it's by far the easiest and quickest way to get your hair sleek and straight. So if you're shopping around for one, here are some key considerations to add to your mental checklist:
Easy-to-read temperature gauge.

You'll at least know how hot the iron is—or if it's switched on—so you don't accidentally burn your hair, or worse yet, your skin.

Comfortable to hold and manoeuvre.

A hair straightener that leaves you with sore hands and arms by the end of your styling session? No, thank you.

Doesn't snag hair.

We're already

shedding hair

on a daily basis, so we don't want any more strands pulled out in vain, do we? Look for floating plates and a rounded edge design to mitigate this.

Shaped for versatility.

A bevelled design is also easier to transition into a

curling iron

.

Should not be used on wet hair.

Beware if it says otherwise! Straightening wet hair isn't just a cautionary tale—it's actually detrimental to your hair. Wet or damp hair can quickly heat to boiling point when extreme heat is applied. Hair cuticles will blister as a result, leading to higher chances of split ends and breakage.
The

Best Hair Straighteners In Malaysia

For Super Sleek Hair
They check all of the boxes above, and more.
1. Dyson Coralle Straightener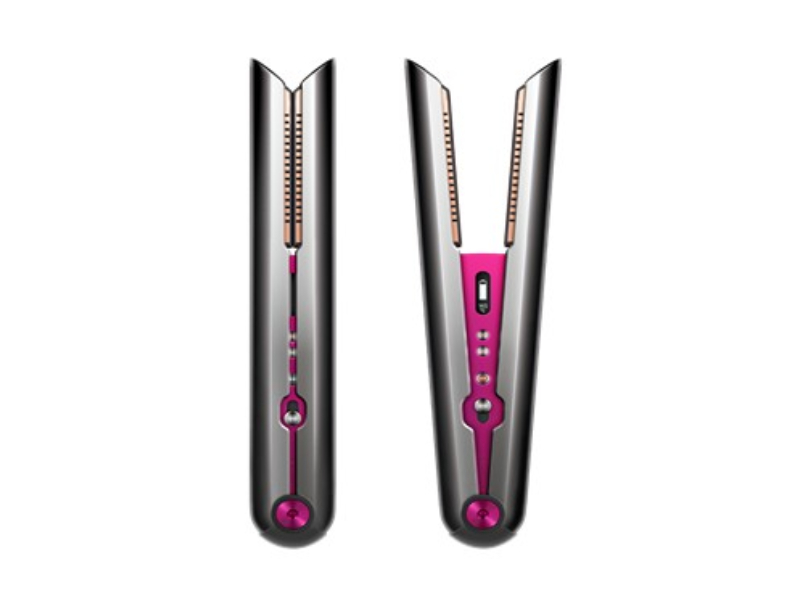 Temperature: 165°C, 185°C, 210°C
Plate type: Manganese-copper alloy
Plate size: 25mm wide
Weight: 561g
Yes, the Dyson of vacuum and hairdryer fame also carries one of the best hair straighteners in Malaysia. And though it comes with a price tag expected of a Dyson appliance, take a closer look at its features and you'll see how it's justified.
The most noteworthy of all is the manganese-copper alloy plates, which flex and shape according to your hair. This pioneering technology offers a more efficient way to distribute heat, exposing your hair to less damage in the long run. The battery-chargeable Coralle also does away with tangle-prone swivel cords, and with a rounded and ergonomic design, it's easy to grip as you style your hair straight or curly.
2. Remington Mineral Glow Straightener
Temperature: 150°C to 230°C
Plate type: Ceramic coated, infused with quartz, tourmaline, opal, and moonstone
Plate size: 25mm x 110mm
Weight: 480g
At a fraction of the cost of luxury straighteners, the Remington Mineral Glow Straightener gives you a lot of the same benefits. Chief amongst them are floating plates that won't snag or pull on hair, bevelled edges for versatile styling, nine temperature control settings, and auto shut-off. The titular 'mineral glow', however, is a reference to the straightener's mineral-infused ceramic plates. They're the reason why the straightener is credited for its smooth glide and beautifully lustrous hair.
3. Babyliss Pro 235 Smooth Hair Straightener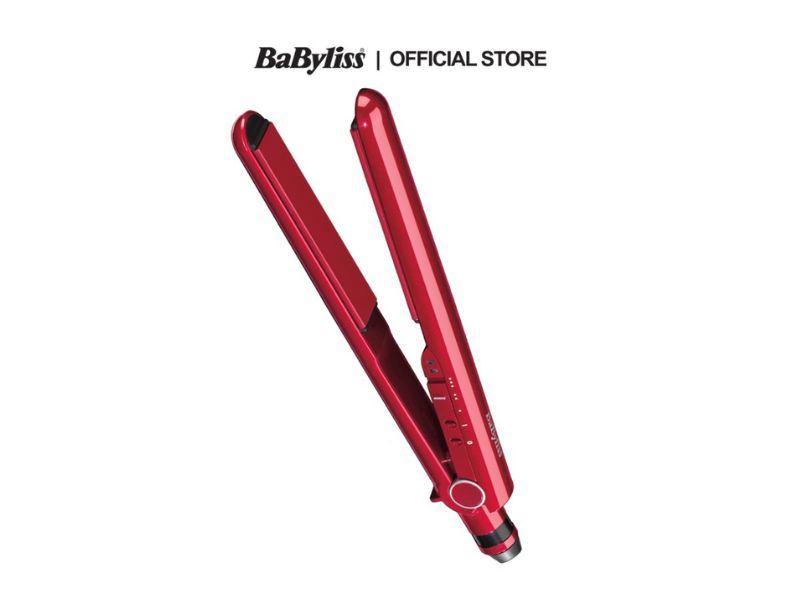 Temperature: 180°C, 200°C, 235°C
Plate type: Tourmaline ceramic
Plate size: 25mm x 110mm
Weight: 486g
Babyliss is no stranger to the haircare game, and the Pro 235 Smooth is one of the brand's best hair straighteners that you can find in Malaysia. The salon-standard iron reaches up to 235°C in only 15 seconds, while the ceramic floating plates, infused with tourmaline crystals, work to neutralise static and evenly distribute heat. You'll notice the absence of a digital temperature indicator on this straightener, but with only three heat settings, the slide switch is easy enough to use and remember.
4. GHD Platinum+ Styler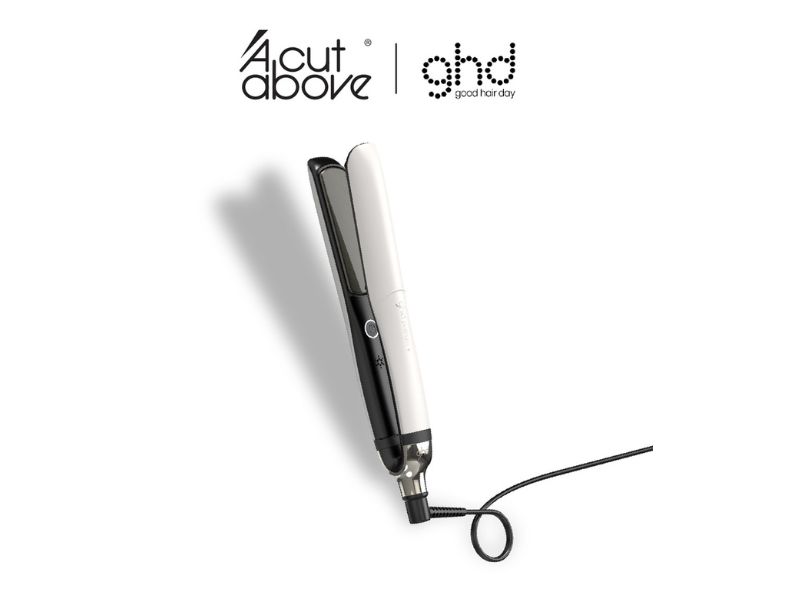 Temperature: 185°C
Plate type: Ceramic
Plate size: 26.8mm in width
Weight: 454g
Another one of the best hair straightener splurges you can make in Malaysia is with the GHD Platinum+ Styler. Loved by professionals for its unique ultra-zone technology, the intuitive styler constantly readjusts its temperature across the floating plates, giving you consistent and even styling with each stroke. This is an especially practical feature for ladies with long or thick hair.
The rounded barrel is handy for creating a myriad of styles too. And if you've ever left your straightener on by accident, you'll be glad to know that the GHD Platinum+ goes into sleep mode after 30 minutes of idle time—that's half the time of most other straighteners on this list.
5. Philips 5000 Series Straightener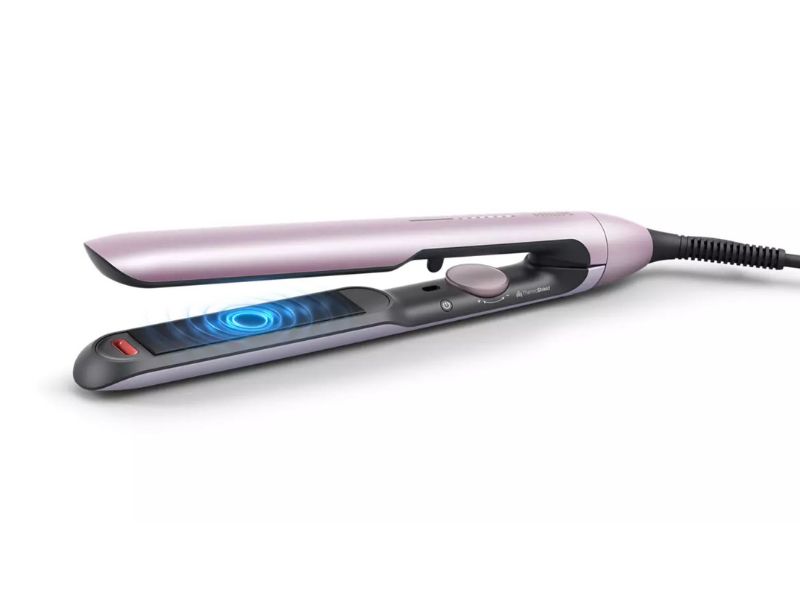 Temperature: 120°C to 230°C
Plate type: Ceramic, infused with argan oil
Plate size: 25mm x 105mm
Weight: 690g
Adored by ladies in Malaysia for its easy handling and long-lasting effects, this best-selling hair straightener by Philips is laden with practical elements. Much like the Dyson, the floating plates move and adjust according to your hair, so you'll have straight, flawless tresses with much less effort. To take it up a notch, the straightener is also equipped with Philip's signature ionic care system, which charges hair strands with negative ions so hair can stay shiny and frizz-free for longer.
6. Panasonic EH-HS99 Nanoe Hair Straightener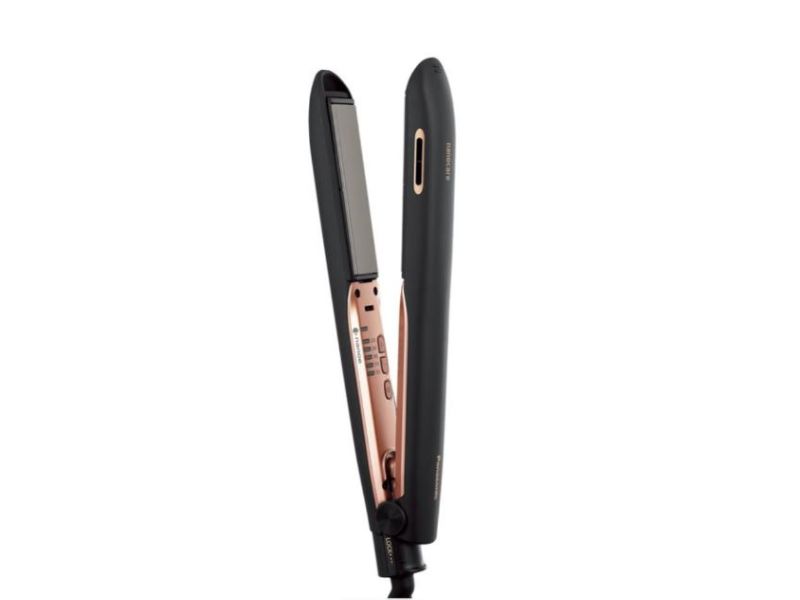 Temperature: 150°C to 230°C
Plate type: Ceramic
Plate size: 95mm in length
Weight: 280g
An alternative to negative ions, Panasonic's Nanoe Hair Straightener releases micro water particles as you clamp down on frizzy, disobedient hair. So, technically, your locks are fortified and protected, even through the scorching temperature it takes to tame unruly hair. Plus, it weighs in at only 280g, so it's lightweight enough to wield over and around the head without feeling like you've just finished arm day at the gym.
7. AkiraCosme Negative Ion Hair Straightener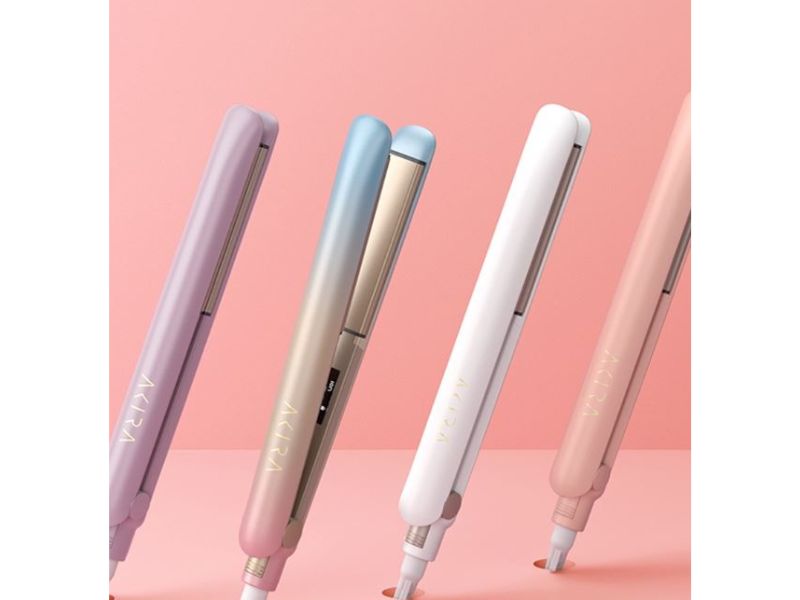 Temperature: 150°C to 230°C
Plate type: Ceramic, coated with nano gold
Plate size: 95mm in length
Weight: 350g
AkiraCosme's flat iron is one of those hair straighteners in Malaysia that deliver some of the best value for your money but doesn't fall short on expectations. What's not to like? The sleek iron comes equipped with a digital LED screen that indicates the temperature, a feature that's noticeably lacking even in higher-end straighteners. On top of that, its ceramic plates are complemented by a negative ion generator that seals the hair cuticles, reducing split ends and improving hair texture instantly. If these key features aren't enough to convince you just yet, perhaps the pastel colourways—white, lilac, and ombre—will.
Protect Your Hair Every Time You Use These

Best Hair Straighteners In Malaysia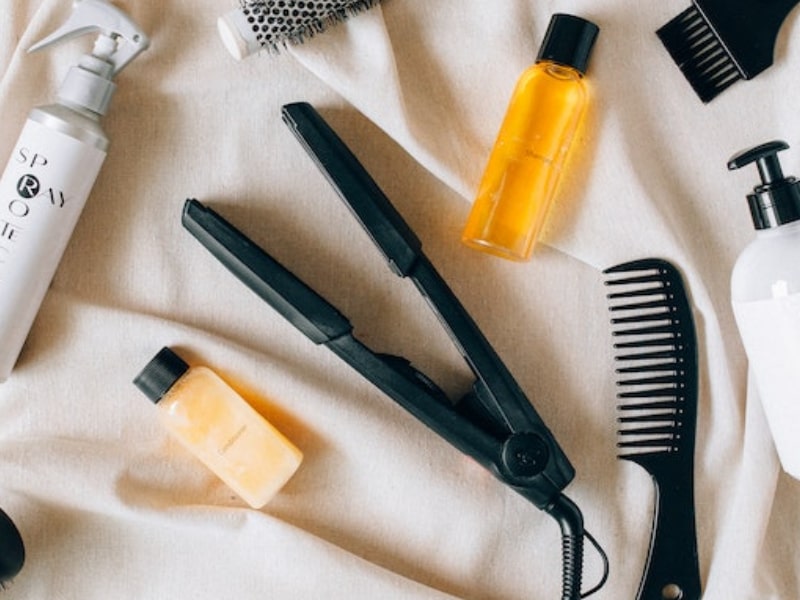 The best hair straighteners in Malaysia have an uncanny ability to subdue tresses into the neatest version of itself. But the trade-off in the long run, especially with daily use, is too often heat-damaged hair. So apart from investing in a high-quality hair straightener, it's also important to protect your strands and keep them strong with the proper accoutrements. 
A good heat protectant serum can shield your hair from damage, while a weekly hair mask can renourish the hair fibres. Stick to these and you can keep your heat-styling habit without compromising on hair health!
Don't mind some deals and vouchers on health and beauty products? Find them all at the Shopee Health And Beauty Hub.
Cover photo courtesy of A Cut Above, BEST DENKI MALAYSIA, and babyliss.os on Shopee.