Kajang may now be known for its prison, but the sprawling Selangor city has more to offer than housing the country's largest jailhouse. For instance—utterly delicious food. While satay is the to-go delicacy (and rightly so), there are also many ways to satisfy your taste buds. Below we give you the lowdown on where you can get the best food in Kajang.
Check Out These Places For The

Best Food In Kajang
Satay may be Kajang's most famous food, but that doesn't mean we need to put others behind bars. Let's list down right here for you.  
1. Willy Satay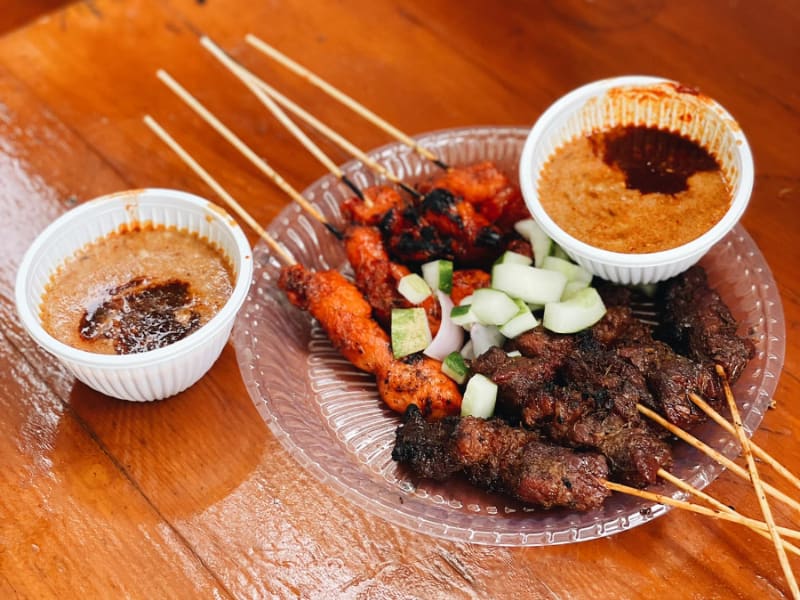 Satay is on every best food in Kajang list and while there are many spots to choose from, Willy Satay often captures all the attention. Grilled fresh over red-hot charcoal fire using tender pieces of beef, chicken or lamb, the skewered meats are served with a helping of peanut sauce and chopped cucumbers. Long lines are expected throughout the day, but they get even longer during dinner and supper. But good things come to those who wait, yes?
Address: Jalan Ramal 1, Taman Ramal Indah, 43000 Kajang
Opening Hours: Daily, 10am – 10pm
Contact: 013-330 9291
Related: 5 Best Satay Places In KL And Selangor That Stick Out. For Good Reasons, Of Course!
2. Itik Salai Masthar Sg Merab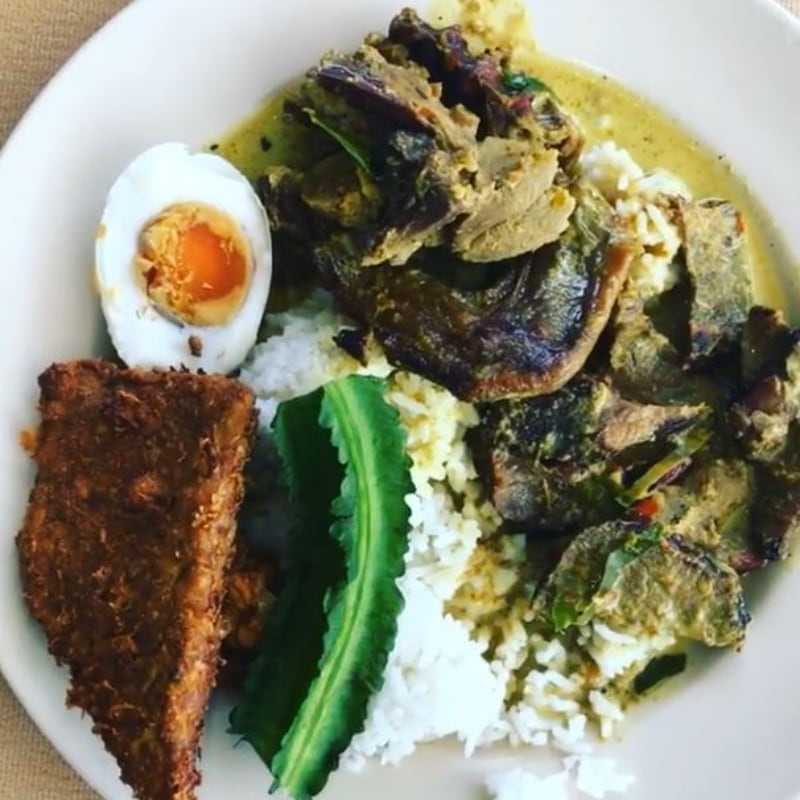 What to eat in Kajang if you're looking for something slightly out of the ordinary? Visit Itik Salai Masthar Sg Merab. A distinct smoky flavour invades your senses the moment you enter the shop. That's from the burning coconut husks firing the open BBQ grill where an assortment of meats—from poultry to seafood—are cooked before they're chopped and sautéed in spicy gravy. Served with rice and ulam, the resulting dish is distinctively smoky, spicy, and succulent. 
Address: Lot 20833, Jalan Hj Yusoff, Kg Sg Merab Luar 43000 Kajang
Opening Hours: Daily, 10am – 10pm
Contact: 013-388 6535
3. Roti Canai 17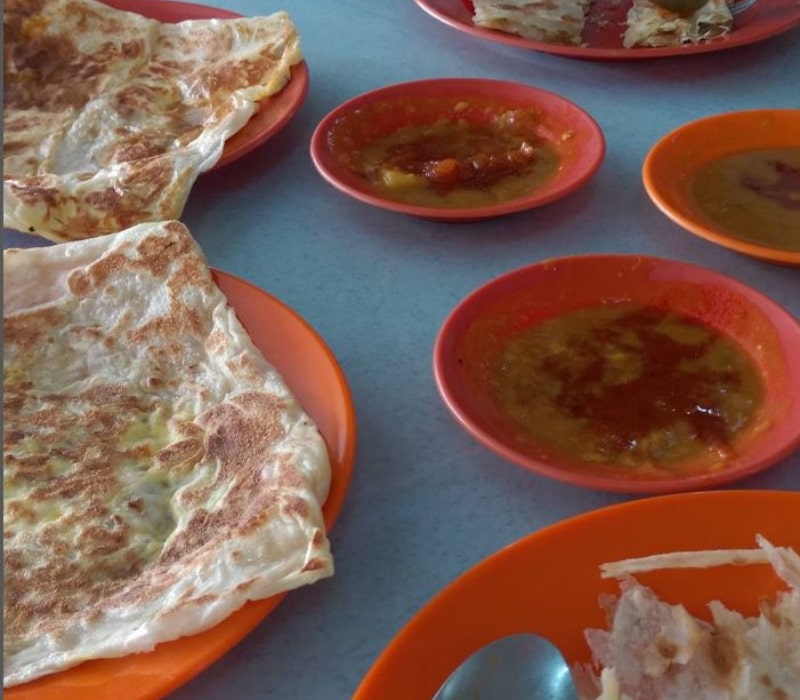 The best food in Kajang can be as simple as the humble roti canai. For over three decades, regulars young and old throng Roti Canai 17 for crispy flatbread fresh off the cast iron pan served with flavourful dhall and/or sambal. Craving for a more filling fix? You can't go wrong with nasi lemak and curry chicken. 
Address: 6, Lorong Kajang Raya 2, Taman Kajang Raya, 43000 Kajang
Opening Hours:
Tues – Sun: 7am – 6pm
Contact: 012-969 6596
4. Rumah Makan Cibiuk Malaysia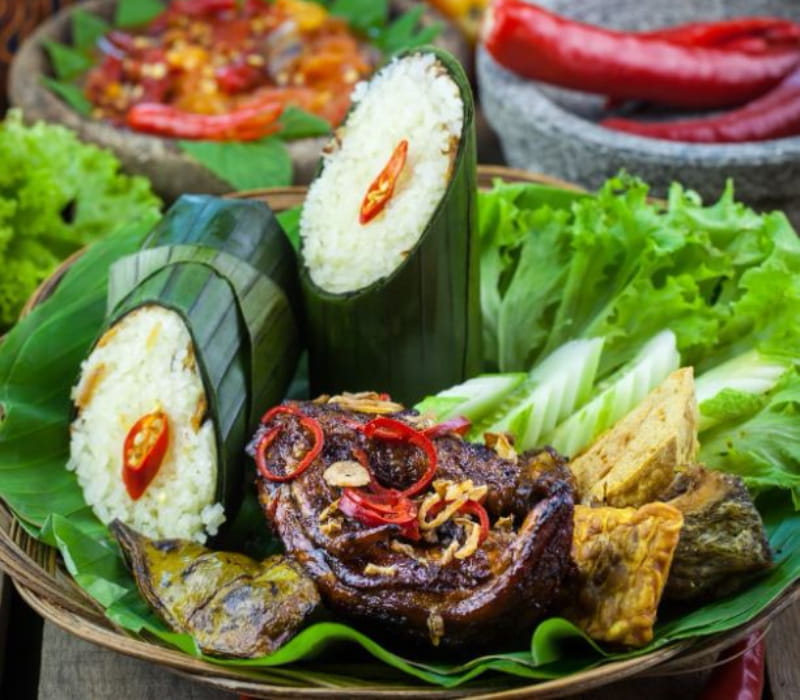 In the mood for non-local fare? Come to Rumah Makan Cibiuk Malaysia for authentic Sudanese cuisine. Available ala carte or as sets, chicken aficionados will love the Nasi Timbel Komplit Ayam Goreng (steamed rice wrapped in banana leaf and fried chicken) and Nasi Liwet Komplit Ayam Kampung Bakar (coconut milk and spice-infused rice with grilled chicken). Once you've settled your order, choose your preferred spice level from the list of free sambals.
Address: No. 1-G, Jalan Putra 6, Taman Kajang Putra, 43000 Kajang
Opening Hours:
Sat – Thurs: 11am – 8pm
Contact: 03-8741 5000
5. Warung Bunian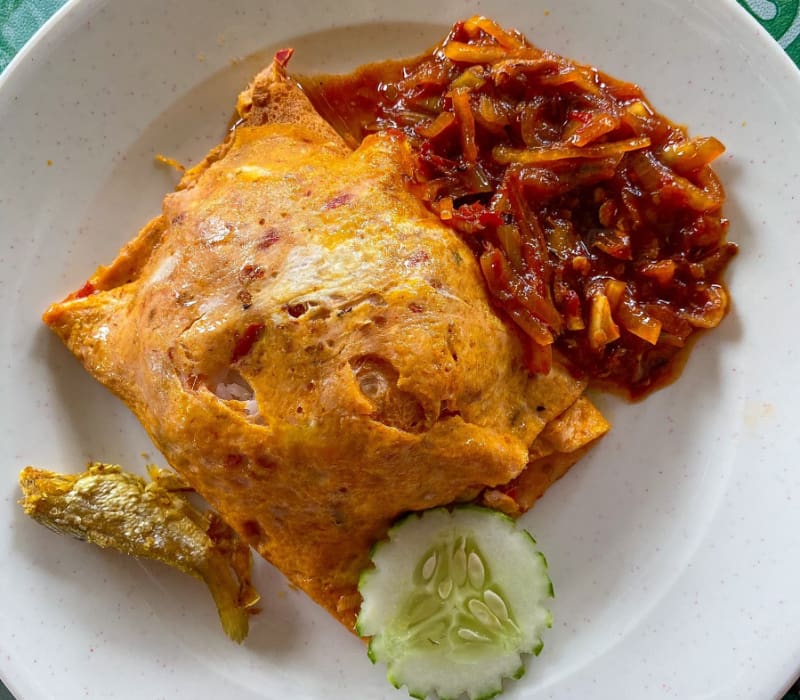 Warung Bunian is a Kajang restaurant selling nasi lemak with a twist; it comes wrapped in omelette à la nasi pattaya. Sambal is thrown into the egg mix before it's grilled on a frying pan, and warm rice is then placed on the spicy omelette before wrapping. Served with cucumbers, anchovies, and more sambal, this inventive take on the national dish has propelled Warung Bunian to one of Kajang most famous food stalls. 
Address: Jalan Jamaludin, Kampung Sungai Merab, 43000 Kajang
Opening Hours:
Mon – Thurs: 7.30am – 2pm
Fri: 7.30am – 10.30am
Sat: 7.30a – 2pm
Sun: 7.30am – 11am
Contact: 017-381 2246
6. Kedai ABC & Air Batu Chong Kee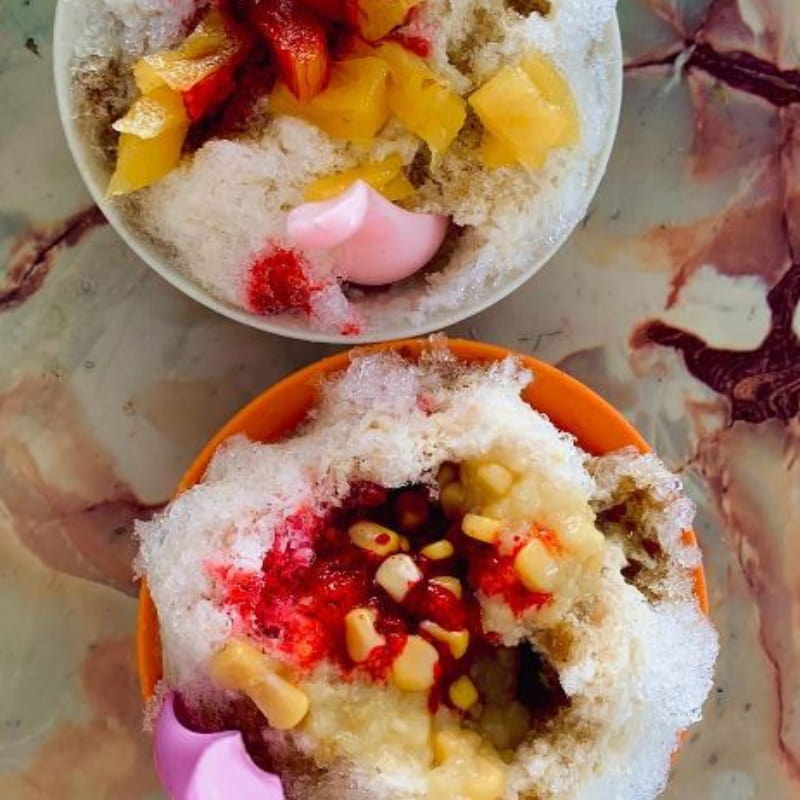 Temper the scorching Malaysian weather with a bowl of traditional ice kacang. Retaining the same recipes for the past 30 years, you'll find classic, beloved icy combinations consisting of colourful syrups, condensed milk, canned sweet corn and red beans, and fresh cincau. Prices are wallet-friendly too!
Address: 824, Jalan Changkat, Bandar Kajang, 43000 Kajang
Opening Hours: Daily, 8am – 3pm
7. Rojak & Cendol Tokong
If you're looking for a no-frills interpretation of the best food in Kajang, it probably doesn't get any better than a rojak and cendol combo. Here, you'll get a mountain of crushed ice soaked in coconut milk, drenched in gula melaka, cendol, and chunky kidney beans. Have it after you're done wolfing down a plate of rojak mee, and take on the rest of your day. 
Address: 12, Jalan Mendaling, Bandar Kajang, 43000 Kajang
Opening Hours: Daily, 10am – 8pm
Contact: 010-236 6084
8. Sup Power Ali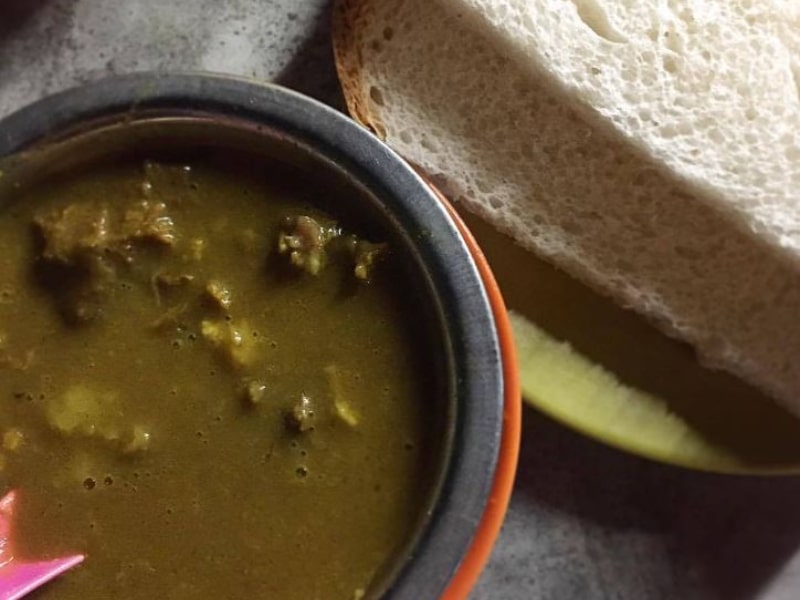 It's evident in the name; the soups at this restaurant in Kajang pack a powerful punch. Lamb is the go-to protein here and you'll get to choose parts from tendons to ribs, but chicken is available too if you're put off by the gamey aroma. Enjoy a generous pouring of the soup, simmered for five hours in aromatic spices, before going into the bowl with your choice of protein. 
Address: 7, Jalan Maju 1, Taman Maju, 43000 Kajang
Opening Hours:
Mon – Sat: 5pm – 11.30pm
Contact: 013-371 1585
9. Ten Hup Chee Cheong Fun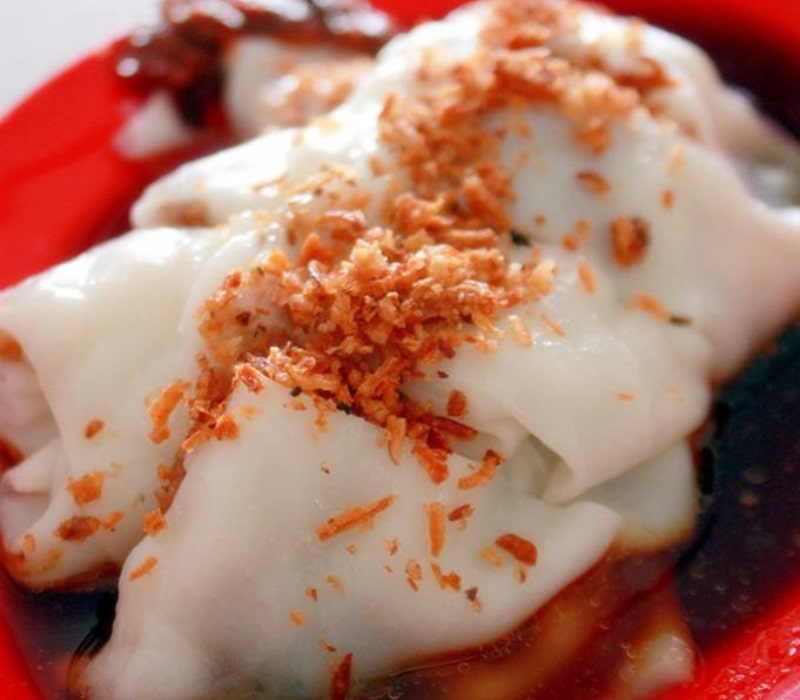 When it comes to famous Kajang food, Ten Hup Chee Cheong Fun ranks high on the charts. The chee cheong fun here is done Hong Kong-style, with thin and smooth rice noodles encasing shrimps, char siew or both. Each plate is topped with fried onions for an added crunch, and a side of homemade sambal paste. 
Address: 824, Jalan Changkat, Bandar Kajang, 43000 Kajang
Opening Hours:
Fri – Wed: 8am – 1.30pm
Contact: 016-983 0385
10. Restoran Fei Chui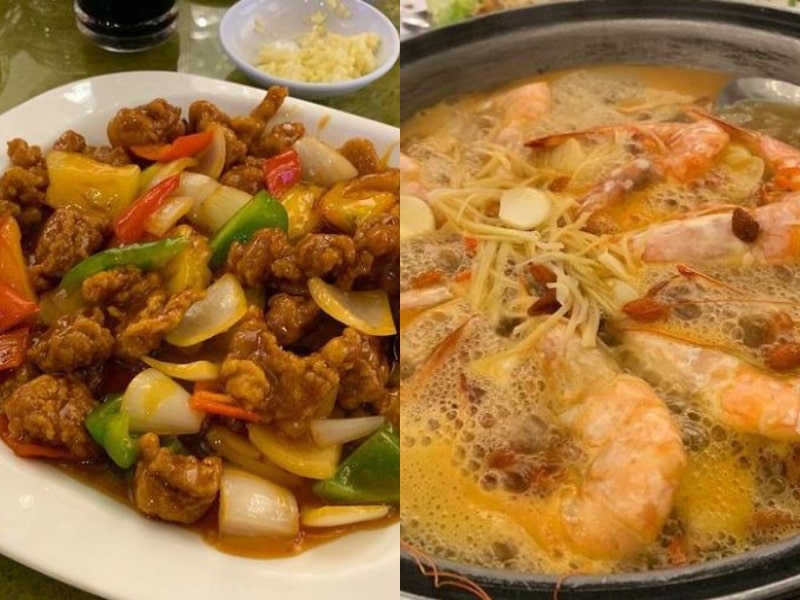 It's often said that this is the best Chinese restaurant in all of Kajang. Serving tasty classic dishes like sweet sour pork, steamed grouper, and roasted chicken, Fei Chui is a weekend dinnertime favourite among locals. And thanks to the spacious interior, the restaurant is also apt for hosting events and weddings. 
Address: Lot 1942, Jalan Wan Siew, Sungai Chua, 43000 Kajang
Opening Hours:
Tues – Sun: 11.30am – 2.30pm, 5.30pm – 10.30pm
Contact: 019-822 1772
Related: 9 Best Chinese Restaurants In KL & PJ For Tasty Food If You Don't Feel Like Cooking
11. Hung Kee Pan Mee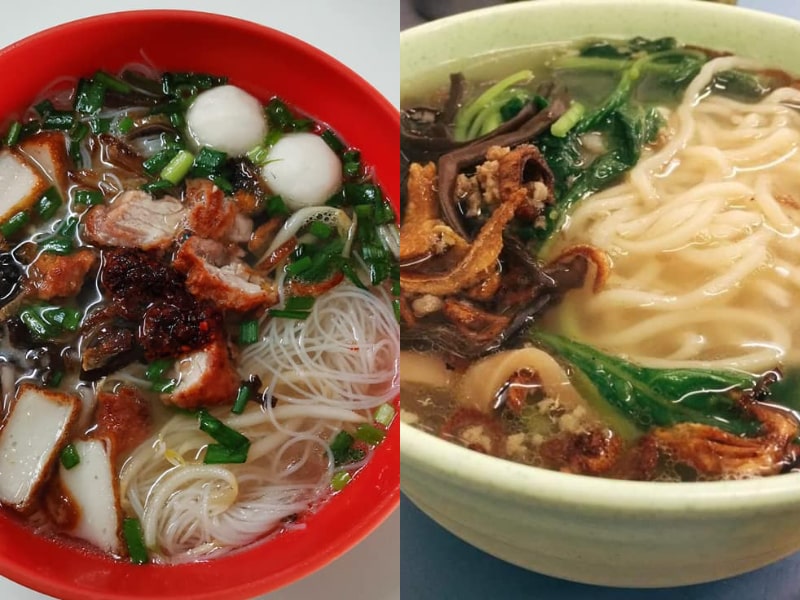 For noodle lovers, Hung Kee Pan Mee is where they get the best comfort food in Kajang. The menu boasts the usual staples like curry mee, wanton mee, and fried kuey teow as well as tasty small bites for sharing. Due to its close proximity to the Kajang MRT station, the shop is always bustling with activity. 
Address: 121, Jalan Jelita 3, Taman Jelita, 43000 Kajang
Opening Hours:
Mon – Sat: 5pm – 11pm
Contact: 019-220 1664
12. Nasi Lemak Hakka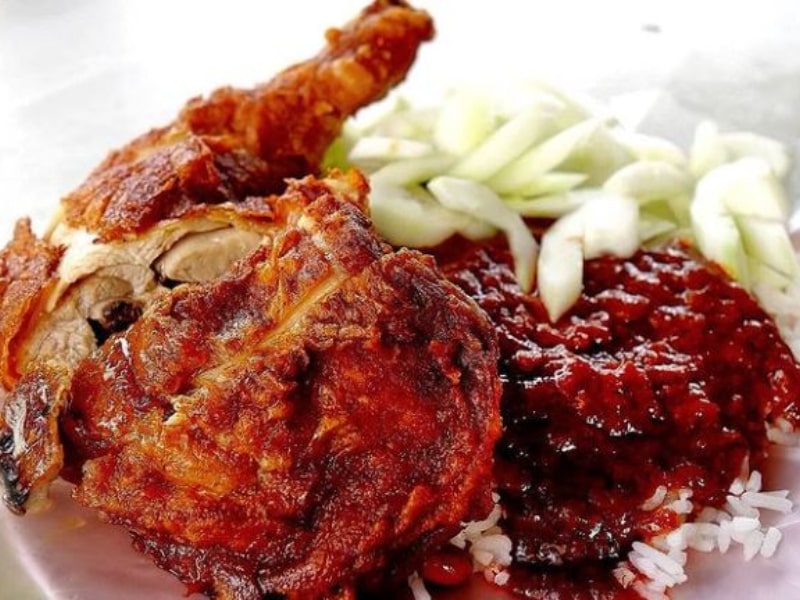 Nasi Lemak Hakka is a veteran of the Kajang culinary circuit, and it hasn't changed much since its opening 40 years ago. The second-generation cook still serves out of the same wooden shed while the ingredients—from the sambal to the chicken marinade—remain freshly made on the premises. And the fried chicken is still as crunchy as ever. 
Address: 408, Jalan 11, Sungai Chua, 43000 Kajang
Opening Hours: Daily, 8am – 4pm
Contact: 03-8736 6167
Enjoy The

Best Food In Kajang

At These Spots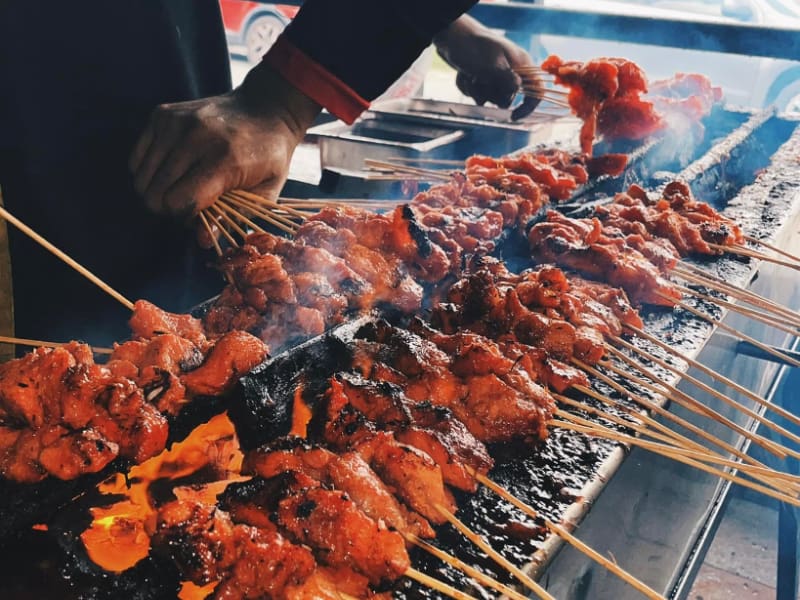 It's a crime that Kajang's food scene isn't as well known as its Klang Valley counterparts. But we hope this list documenting the best food and drinks in Kajang will transfer you into a world of food adventures that you will never regret. Looking for more places to eat? Check out our recommendations on the best halal steamboats in the Klang Valley, omakase restaurants for exquisite sushi, and crusty beef wellingtons.