You've got your gear ready; the racket, the bag, the attire, the shoes. All ready to conquer the court. But you left out one thing. What about the racket grip? To many, it's merely a long rubber tape that goes on the racket handle. Just throw it on and you're good to go. While that's true, the best badminton grip can help influence your game in positive ways aside from just a sturdy hold. 
What Are The Main Grip Types In Badminton?
As the only thing separating your palm and the racket, a suitable grip can make a world of a difference to your on-court performance. There are three main types of badminton grips, namely:
Rubber grip:

Perhaps the most commonly used grip. It's also the same type of grip that comes with a brand new racket, though the quality is often subpar because manufacturers expect players to replace it. 

Towel grip:

Self-explanatory. The towel grip is commonly made from synthetic rubber with an overlay of absorbent cloth-like material. 

Overgrip:

Usually not used by itself and thinner compared to the previous two, overgrips are wrapped over the manufacturer's grip and act as an added layer of support for the replacement grip. 
Best

Badminton Rubber Grips

In Malaysia
Affordable, reliable partners for your most intense rallies. 
1. FLEET Micro Touch Super PU Grip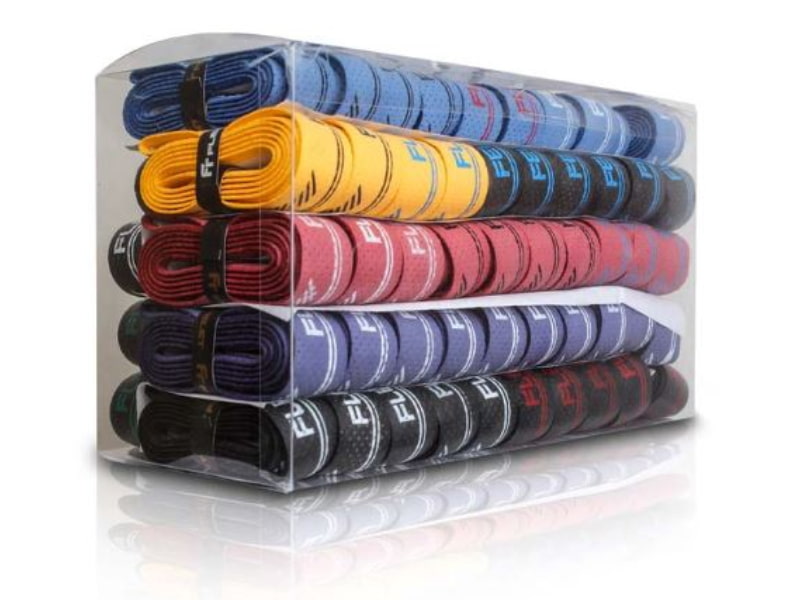 These colourful badminton grips by FLEET are made from PU for a sturdy hold on your racket. The material has effective sweat-absorbing and anti-slip properties even for the biggest palms, so you can go on back-to-back matches without towelling down. 
2. Yonex Grip AC420EX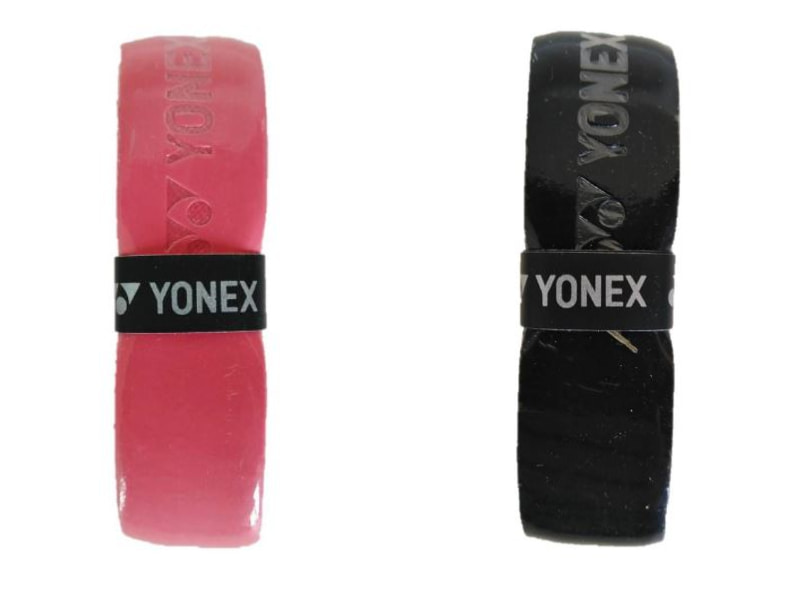 Trust world-famous Yonex for some of the best badminton grips in Malaysia, like these ones that are made from high-quality synthetic PU materials produced in Japan. Thanks to impressive anti-slip and sweat absorbency, you get full control over the racket no matter your playing style.
3. Victor Nano Grip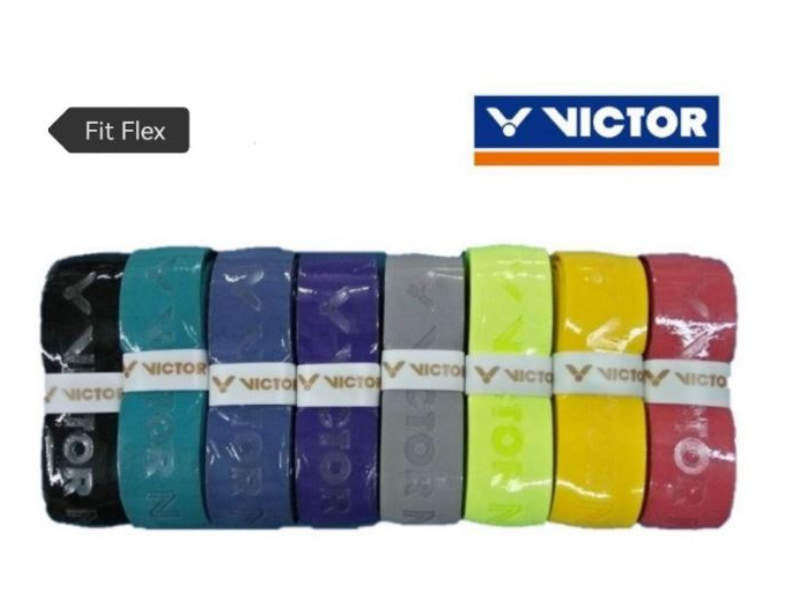 Victor's nano grips share similar features with FLEET's and Yonex's. They're anti-slip and sweat absorbent, easy to install, and have supple cushioning for tired palms. They're also cheaper at RM9 per pop with a plethora of solid colours to choose from. 
Best Badminton Towel Grips

In Malaysia
Knees not weak but palms are sweaty? You need these. 
4. Yonex Towel Grip AC204-2TT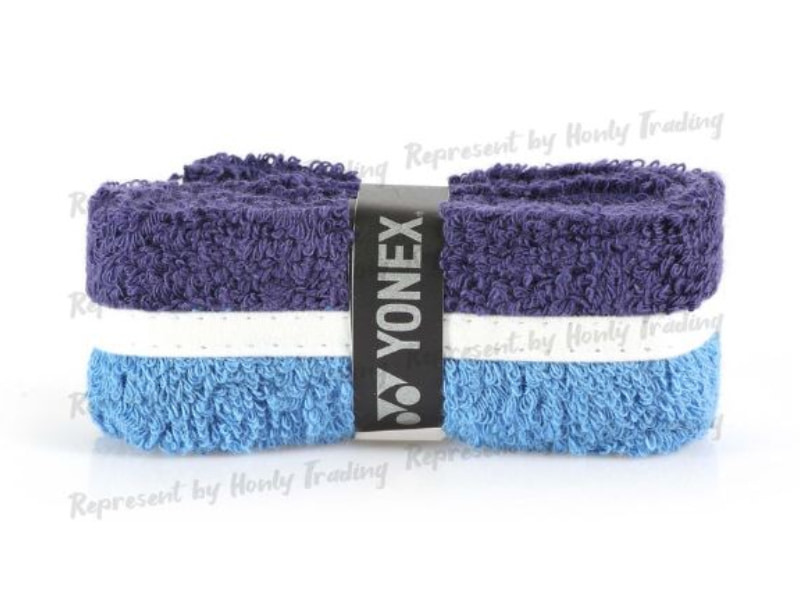 A sweaty grip is every shuttler's nightmare. You're losing hold and every hit risks a return of shuttlecock and racket. The AC204-2TT is one of the best badminton grips in Malaysia to tackle such untimely circumstances. It soaks up dripping sweat even in the most humid conditions (all badminton courts, pretty much), and its non-slip base ensures you keep playing without discomfort. 
5. Decathlon Badminton Towel Grip
Sporting goods retailer Decathlon is known for its extensive catalogue, which also includes badminton grips. These particular towelled ones have a dense and plush texture that'll remind you of a bath towel. The thickness quickly absorbs and dries up sweat, leaving your grip free of moisture. Each pack comes with two grips. 
6. Ling-Mei Towel Grip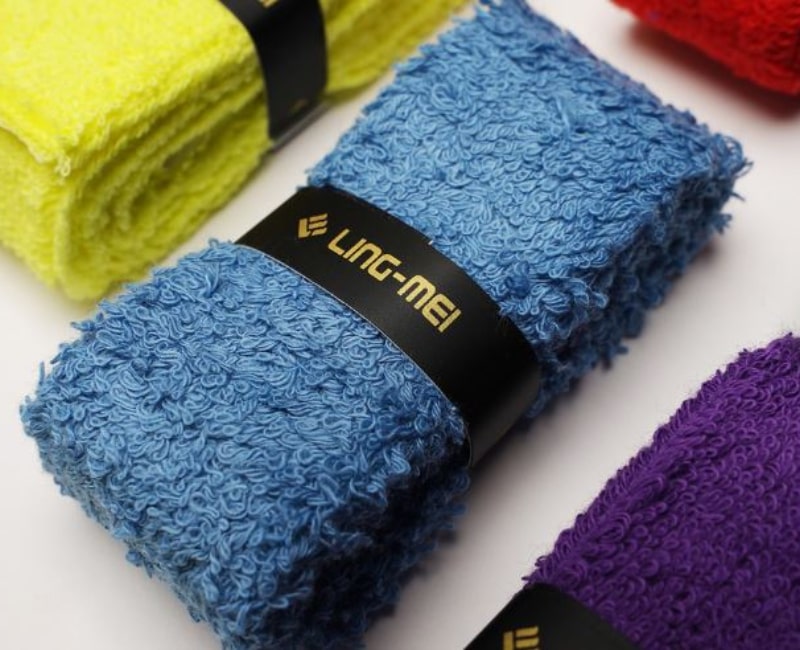 Love the touch of a towel grip but don't want one that's too thick? Find a thin alternative with these Ling-Mei towel grips. Despite the thinner fabric, they're soft to the touch and have excellent moisture absorption. And, because they're constructed from durable cotton, you can expect them to last for months before thinning out. 
Best Badminton Overgrip

In Malaysia 
Prep the base for your replacement grip with these options.
7. FELET Pro-Dry Over Grip Anti-Slip Badminton Grip
For added absorption against moisture, pair your replacement grip with FELET's Pro-Dry over grip. The Japan-manufactured fabric captures moisture that seeps through the replacement grip, helping to ensure your handle is as dry as possible. 
8. APACS Overgrip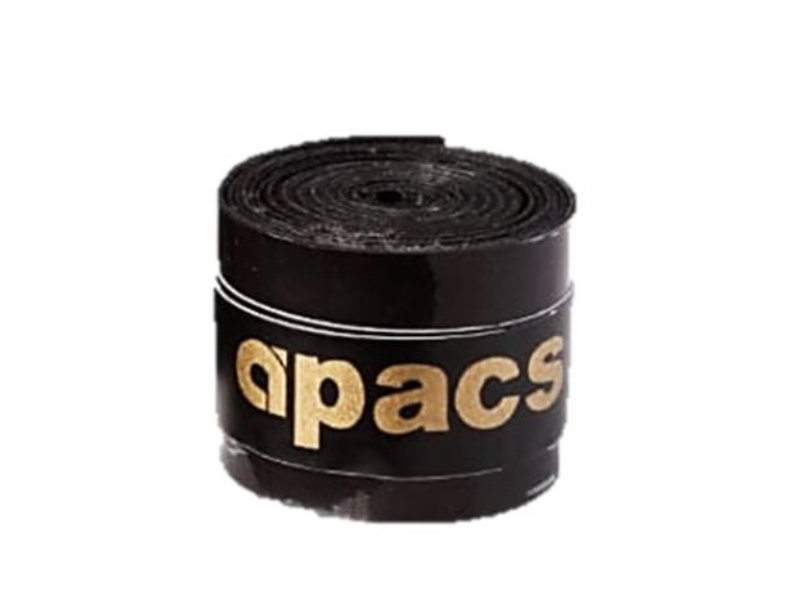 Donning a shade of black as dark as night, this stealthy APACS overgrip subtly blends into your grip set-up with extra grip support. There's nothing more to say about it, except that it's affordable and gets the job done. Cheap and good. What's not to love? 
9. Yonex Super Grap Overgrip
Complete your Yonex ensemble with the Super Grap, a selection of premium overgrips in eye-catching colours. They help to enhance the playability of your racket by absorbing shock and moisture. 
Get A Hold Of Your Rackets With These

Best Badminton Grips

In Malaysia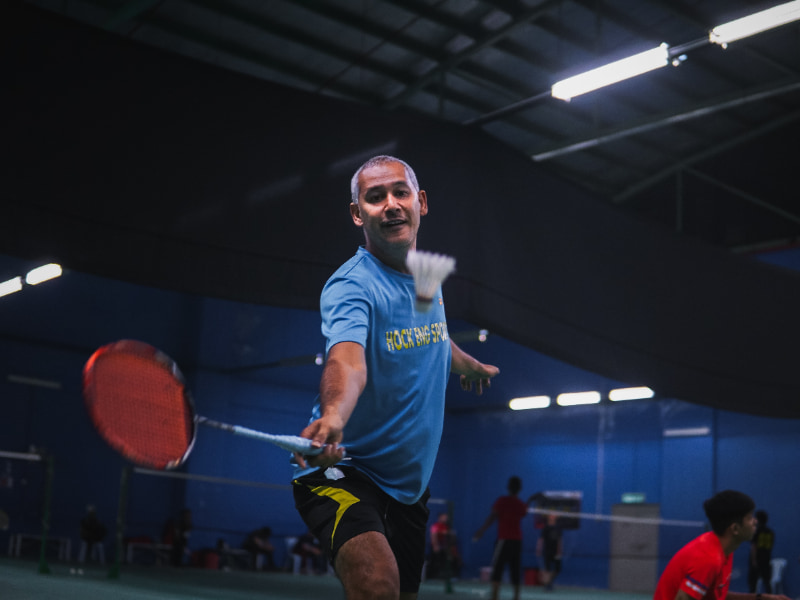 The importance of a good grip cannot be overstated because, without it, you'll likely lose hold and fumble through your shots. We hope this list has been helpful in choosing the best badminton grip to suit your style of playing. Shopping for a racket but not sure what are your options? Check out our buying guide for the best badminton rackets according to skill levels. And if a good pair of court shoes is what you're after, there's a list for that too.