Say, you are an Android phone user who finally decided to jump to the iPhone camp that so many people have been raving about for years. Or maybe you are an iPhone user who wishes to experience a more open and customisable platform on the other side of the divide. But there's just one huge roadblock that's stopping you from making the switch immediately and seamlessly – WhatsApp. If you have ever been stumped on the whole "how do I transfer my Whatsapp chat from Android to iPhone?" (or vice versa) conundrum, this article is for you!
Why Is It So Difficult To

Transfer WhatsApp Chats From Android To iPhone

(And Vice Versa)?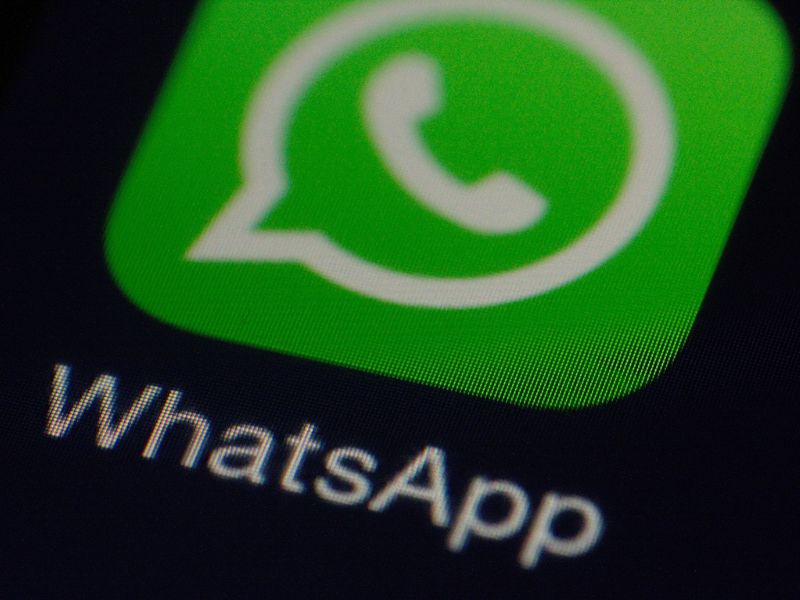 We know, right? It's 2022, and WhatsApp is the most popular instant messaging app on earth with over two billion users worldwide (that's about 25% of the world population!). Yet, what should be a simple and straightforward process that would make life easier for the millions of people switching between mobile operating platforms is anything but. If services like Facebook Messenger, and Telegram can allow users to access their chats on both Android and iOS, why can't WhatsApp?
To put it simply, the reason behind this stumbling block is how WhatsApp chat backup works in Android and iOS. Whereas Android phones use Google Drive to back up chat history, iPhones rely on iCloud. The two cloud services are locally inaccessible on the opposing platforms, thus creating this migration issue.
That said, things are looking brighter in the future. WhatsApp has noted on their official website about cross-platform transfers being made available on both Android and iOS in the "coming months." And as recently as January 2022, reports surfaced of the company currently working on a feature to transfer WhatsApp chat history from Android phones to iPhones, as spotted in a beta version of the app. 
Until the feature is out for the greater good of humanity, what else can you do if you desperately need to transfer your WhatsApp chat from your Android phone to an iPhone (or the reverse), like now? All is not lost as there are ways to get it done. You will need to jump through some hoops and be prepared to open your wallet.
How To

Transfer WhatsApp Chats From Android Phone To iPhone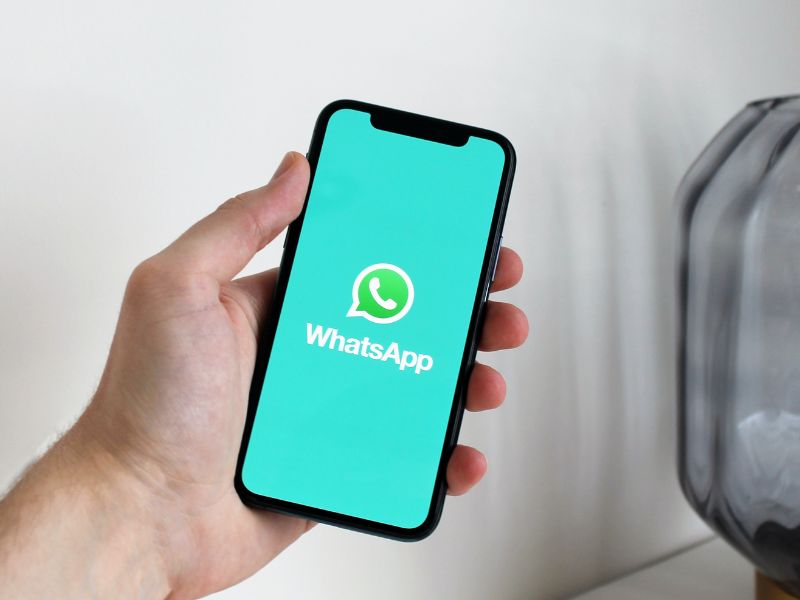 As of now, the only way you can transfer your WhatsApp chat history from Android to iPhone is via third-party software tools. The caveat is some of them can be rather complex to use, and some you have to pay money to use.
MobileTrans
If you're willing to spend, MobileTrans is one of the best options to go about it. With an overall excellent rating given by consumers on Trustpilot, you don't have to worry about it being a scam, nor does it involve complicated steps. MobileTrans promises a painless transfer process that is also quick and safe. You can try it for free before committing to payment.
Pros: Easy one-click transfer; 7-day money-back guarantee 
Cons: Not free
Download: Web
iCareFone Transfer
Similarly, iCareFone Transfer is a paid service that makes the migration process easy with a simple click when you have the phones connected to a PC. It supports over 5,000 Android devices and iPhone models old and new, including the latest iPhone 13 series. If working with a PC is too much of a hassle, you can try its mobile app that further simplifies the process.
Pros: Easy one-click transfer; 30-day money-back guarantee 
Cons: Not free
Export Chat To Email
This is a completely free but less elegant method to transfer your WhatsApp chat from your Android phone to your iPhone. Do note that you will only be able to view your chat history outside the messaging app. It is also a rather tedious process as you can only move one chat at a time. If that works for you, below is the step-by-step guide.
In your WhatsApp Android mobile app, go to

Settings

>

Chats

>

Chat History

>

Export Chat.

Select the conversation that you wish to transfer.

Select

Gmail

in the pop-up share sheet and enter the recipient email address.

On your iPhone, open your email app and tap to view the text (txt) file.
Pros: Free 
Cons: Transfers only one chat at a time; transferred chat history only viewable as a separate file and not within the WhatsApp app
How To

Transfer WhatsApp Chat From iPhone To Android Phone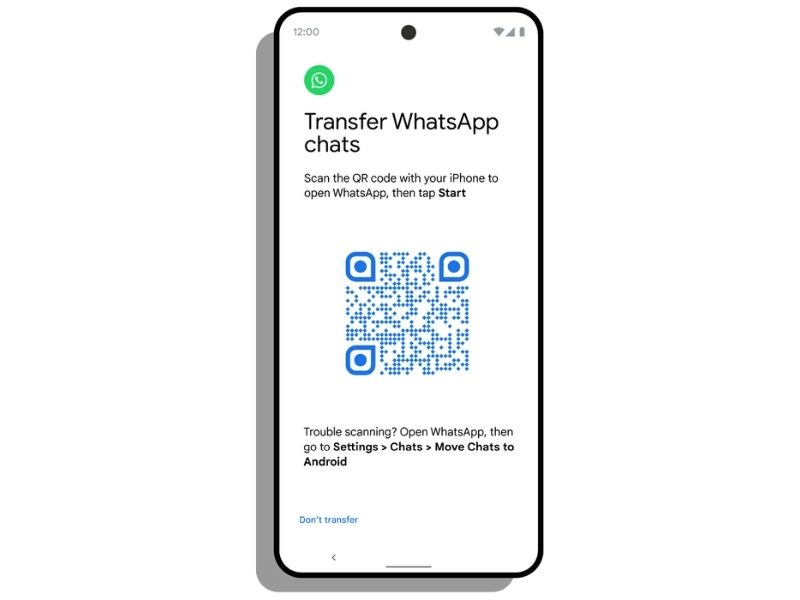 The good news is there is an official method to transfer your WhatsApp chat history from an iPhone to an Android phone. Now comes the caveat—it is only applicable to Samsung and Google Pixel phones at present. According to WhatsApp, it will also be available on new smartphones that launch with Android 12. 
Still, if you just purchased a new Samsung phone (or planning to get one, like the latest Galaxy S22 series), you can heave a sigh of relief. Follow the instructions provided by WhatsApp below:
Turn on your Samsung phone and connect by cable to your iPhone when prompted.

Follow the Samsung Smart Switch (app to download) experience.

When prompted, scan the QR code displayed on the new device using the iPhone's camera.

Tap Start on your iPhone and wait for the process to complete.

Continue setting up your new Samsung.

When you reach the home screen, open WhatsApp and log in using the same phone number used on your old device.

Tap Import when prompted, and allow the process to complete.

Finish activating your new device and you'll see your chats waiting for you.
If you want to transfer your WhatsApp chat from an iPhone to an Android phone that is currently not on the official support list, the third-party tools (including the few we featured) are still your best bet in getting the job done.
Until WhatsApp Sorts Out Its Issue, These Methods Will Have To Do For Now
While the whole chat transfer saga is currently in a mess, we can all look forward to an easier time if WhatsApp holds on to its promise. In the meantime, if you hear your parents or friends asking how to transfer their WhatsApp chat from Android to iPhone (or the other way around), just show them this article!
While you're here, why not also check out these handy WhatsApp tips and tricks!
Check out Tech Thursday for 1-day only lowest price, unbeatable deals, and extra 20% Coins Cashback every Thursday!