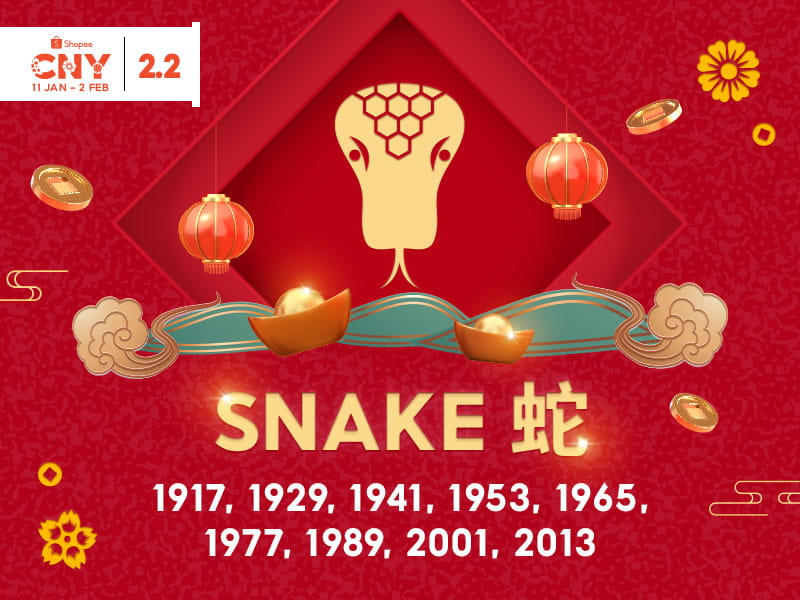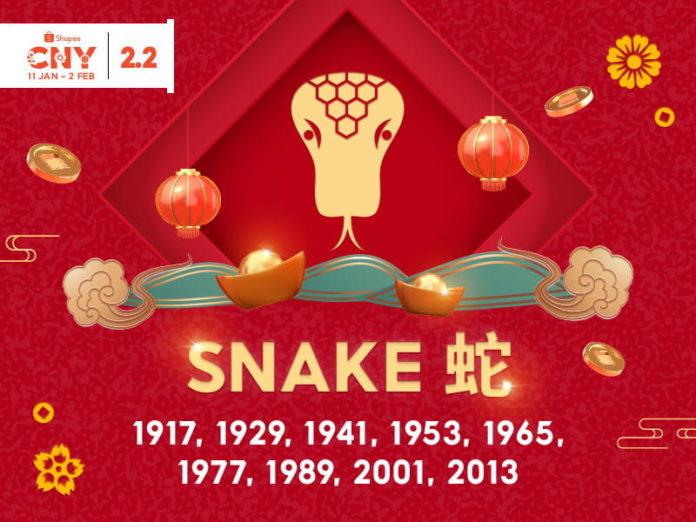 The Snake is the 6th animal in the Chinese zodiac. Your Chinese zodiac sign is Snake if you are born in the following years: 1929, 1941, 1953, 1965, 1977, 1989, 2001, 2013.
Wise, charming, and shrouded in mystery, the Snake is perhaps the most enigmatic character in the Chinese zodiac line-up. They often keep to themselves and only seek the counsel of a tight-knit community for advice and guidance. They detest failure and hold themselves to high standards in every facet of life. As the great thinkers that they are, the Snake is wise and able to communicate a lot by just saying little.
Famous people born in the year of the Snake: Kanye West, Taylor Swift, Chris Martin, and J.K. Rowling.
Wonder how the Snake zodiac will fare in 2022? Read further as we go through the Snake's journey in the Year of the Tiger. 
General Outlook For 2022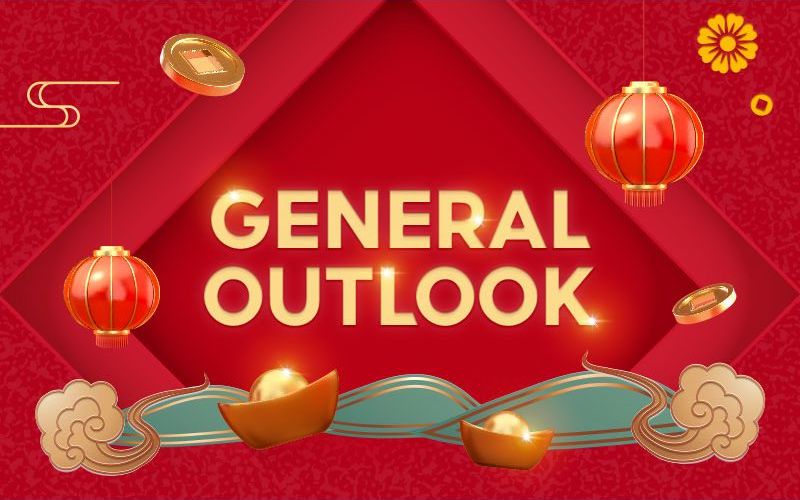 If you're the type who likes to plan ahead, 2022 may not be smooth for the Snake zodiac. The year of the Tiger will bring unplanned changes so you should act cautiously, especially in social settings. Try to have good intentions towards others and you'll see success, namely in your career. Due to your wisdom and intelligence, you should have no problems with your finances and romance. Just watch out for unhealthy eating habits and aim to improve your diet.
Snake Zodiac 2022

: Health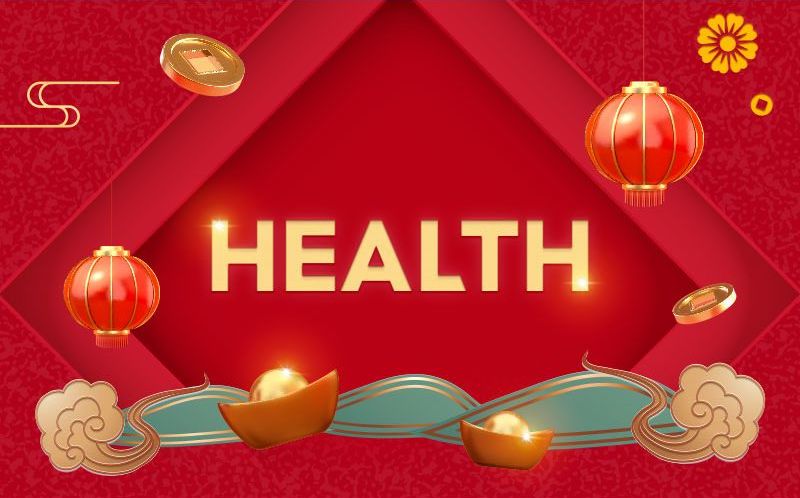 We're not going to sugarcoat things, but your health will take a beating this year. You might be prone to ailments because your immune system is weaker than usual. Fortunately, there are ways to mitigate health concerns; adopting a balanced diet is a good start. Forgo oily snacks and opt for nutrition-filled alternatives such as nuts and fruits. Besides, juices and nutritional beverages are great for supplementing your body with antioxidants and essential vitamins. Exercising regularly is just as important too. Whether you love running outdoors or breaking a sweat indoors on a treadmill, carving out pockets of time to work out is very crucial for overall physical (and mental) wellness. 
Snack Zodiac 2022

: Career & Wealth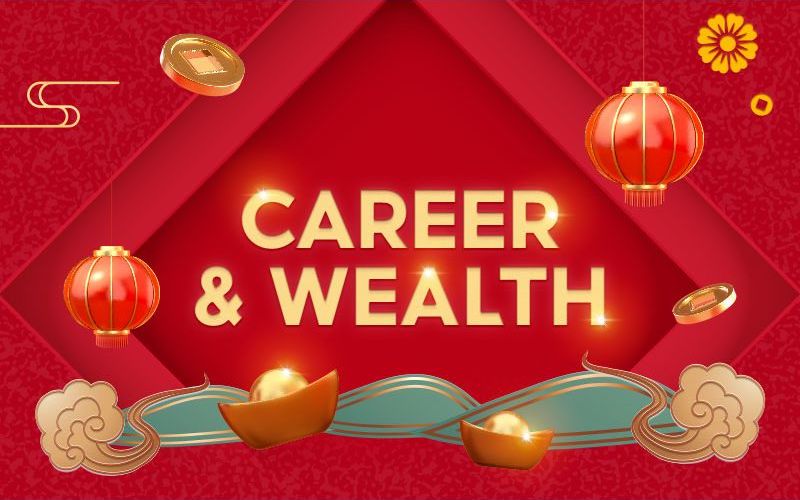 The financial forecast for the Snake horoscope in 2022 will be relatively unpredictable. As such, you need to be laser-focused on your finances and ensure your spending habits are in check. Cut down on big purchases and channel any extra monies into investing or a fixed deposit account for safekeeping. But knowing the Snake's reasonable mind, you won't find yourself in any sort of financial trouble. On the job front, you might encounter people will ill intentions so be extremely careful who you share your secrets with. 
Snack Zodiac 2022:

Love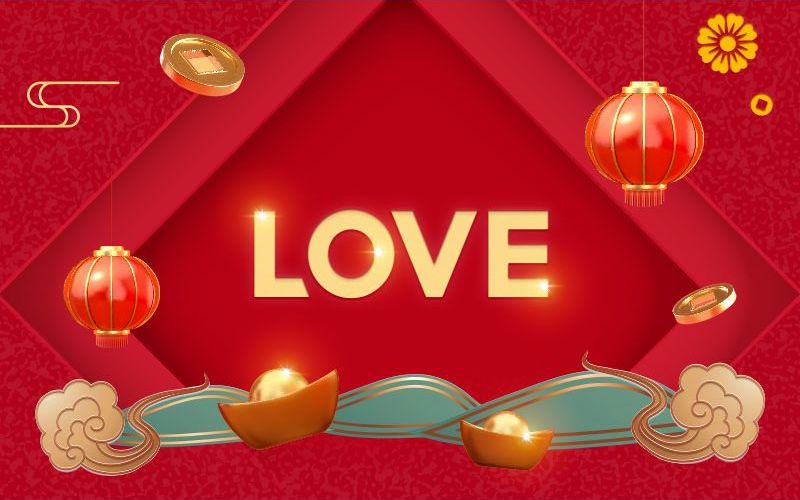 Your cold and collected demure may come across as off-putting, specifically to your partners. Relationships need work and you're expected to show more passion to those you love. Cook them a romantic meal with wine on the side or treat them to an aromatherapy massage—there are many ways to show proactiveness! Want to seek the counsel of professionals to improve your love life? There are plenty of self-help books for you to do so. Also, it certainly doesn't hurt to send some flowers to your better half. Trust us, they'll be over the moon. 
Snack Zodiac 2022:

Lucky Elements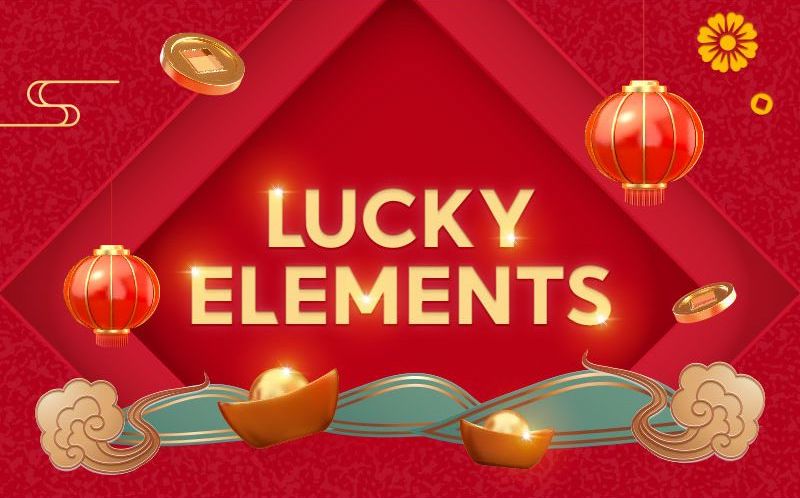 So, what can the Snake horoscope count on in 2022 to improve a topsy-turvy situation? There are a few things to take into consideration. When shopping for home accessories like curtains and table runners, keep to the colours red, purple, pink, orange, and green. Looking at numbers, your lucky digits are 6668. Directions matter and in the Snake's case, northwest is the one you should align with. Meanwhile, the lavender amethyst and apyrite are the two gemstones to bring you fortune and peace in 2022. 
For more specifically curated items for the Snake, click on the button below!
Snack Zodiac 2022:

Forecast Summary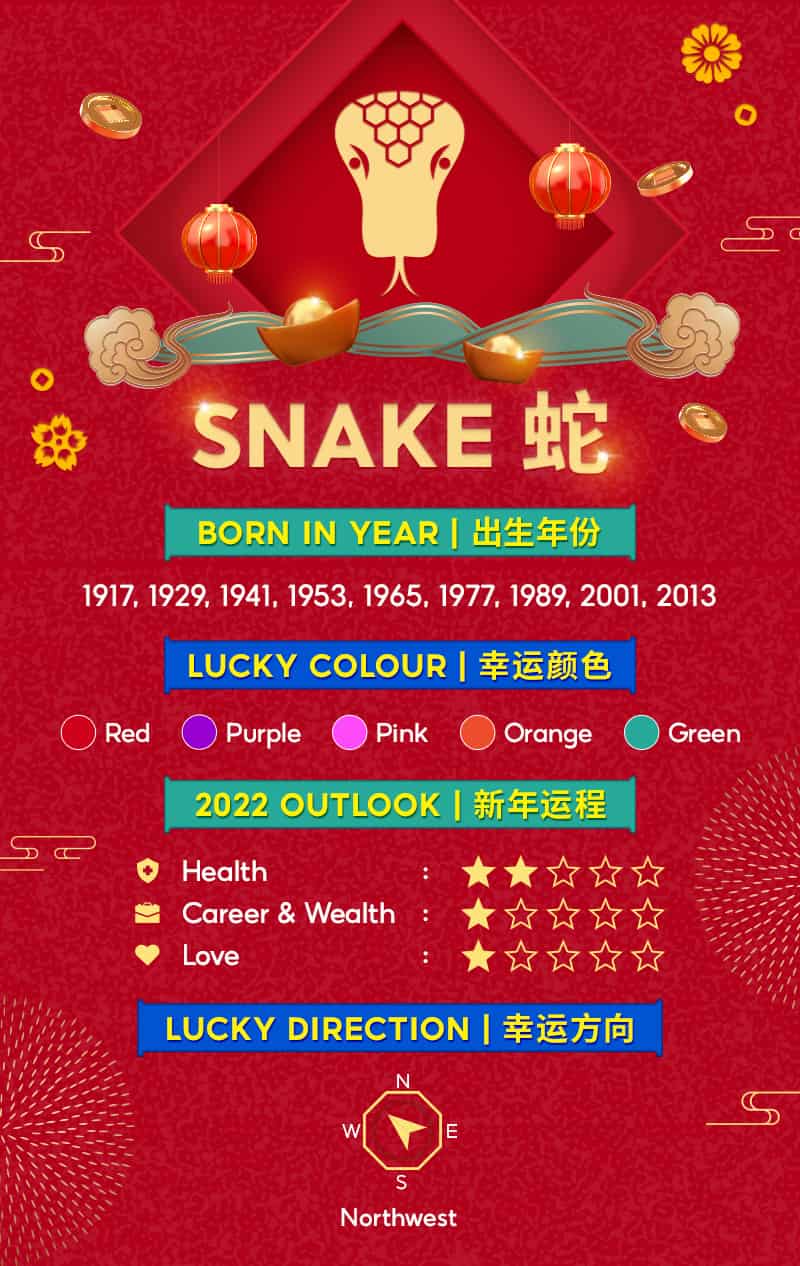 Overall, it's forecasted to be a challenging year for the Snake horoscope in 2022. Although you won't have it as hard as other zodiacs, there'll be hurdles to overcome and potential misunderstandings to resolve. Thankfully, you can count on your wisdom and instincts to tide through these stumbling blocks. 
To empower the Snake zodiac for 2022, visit the Shopee CNY Sale from 11 January to 2 February for stand-out deals and savings. Get your hands on the latest sportswear or delectable biscuits and cookies to munch on at CNY gatherings! You'll be spoiled for choice! Want to send hampers? Check our curated list of vendors for inspiration! 
For more 2022 Chinese zodiac readings, head over to our dedicated zodiac microsite here.