We're all pretty familiar with the television evolution. It all started with the black and white TV before we transitioned into colour. Slim, flat panels would gradually replace big, bulky sets. Idiot boxes would make way for smart TVs. Our retinas are blessed with more and more pixels as we go from 1080p to 4K to 8K and now 16K (yes, it already exists!). We have pretty much seen it all, or have we? Well, Samsung The Frame TV is quite unlike anything we have seen before.
Is That A Giant Picture Frame?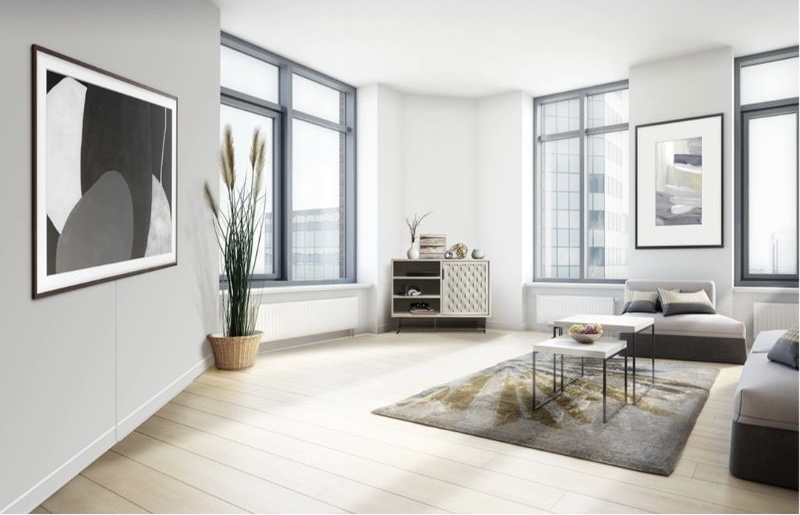 One glimpse at Samsung's The Frame and you know why this is a very unique television design. Breaking away from the conventional TV look, you can say that Samsung has put a screen into a giant photo frame and called it a day, and you aren't entirely wrong. Simple, elegant, and classy, The Frame beats any standard-looking black rectangular box any day as far as aesthetics go.
In order to realise the picture frame look on The Frame, Samsung has created a super-slim panel that can be mounted on a wall without looking out of place. "But what about all the wires," you ask? The solution is the One Invisible Connection which features a single translucent five-metre cable that connects the TV to everything else through the One Connect Box. The device—which can be placed a distance away from the TV—can connect with up to five external devices such as set-top boxes and gaming consoles.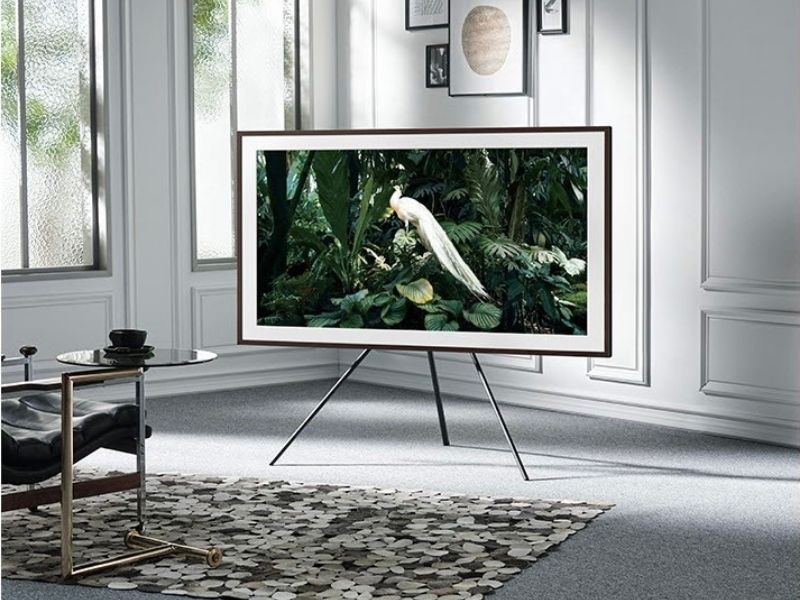 Not a fan of the mounted TV look? No worries. You can prop the television up with the Studio Stand, which resembles an easel commonly used for displaying art paintings. There's also the option of height-adjustable TV stands if you prefer things to be more subtle.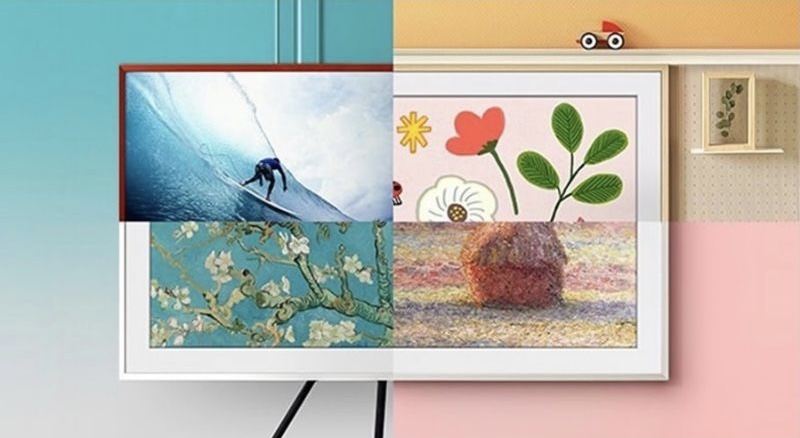 In addition, you can customise the look of the TV with options for a modern or bevelled bezel frame design. They come in several colour choices to match the room interior, including Brown, White, Teak, and Brick Red.
Samsung The Frame

Also Has One Of The Best TV Displays And Technologies
It is no surprise that Samsung makes some of the finest TVs on the planet, and The Frame is no exception.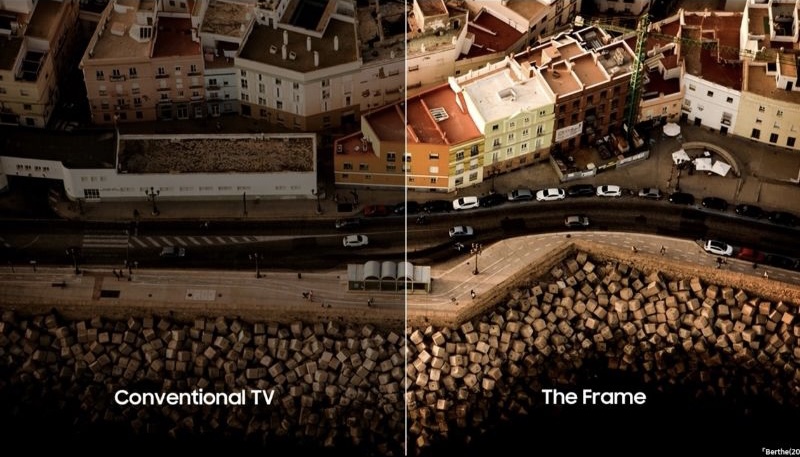 Its QLED display features Quantum Dot technology and dual-LED backlighting, which together, make for a super vivid viewing experience. Viewers get to enjoy impressive colour contrast as well as a deeper range of black tone expression.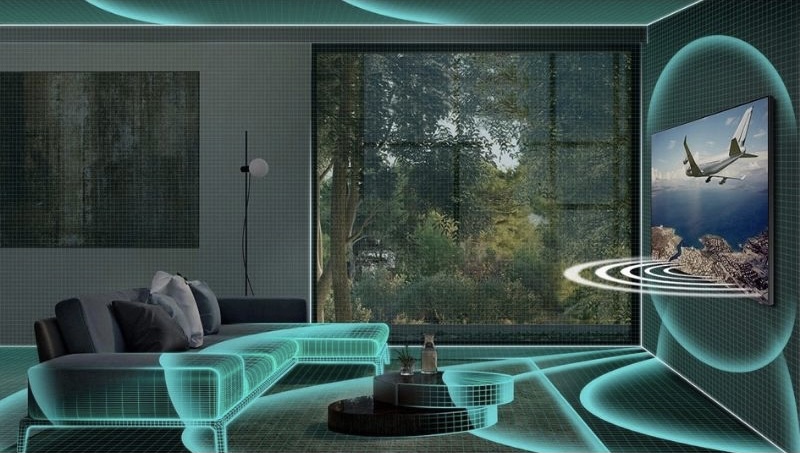 The display excellence is complemented by advanced audio technology. The SpaceFit Sound feature analyses the room environment and subsequently auto-calibrates the sound output to its most optimal settings. That means everyone in the room will be able to enjoy perfect sound regardless of where and how the TV is placed.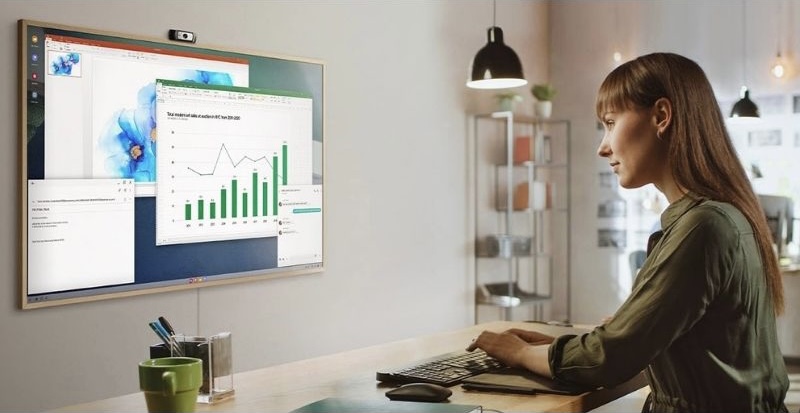 More than just for entertainment, you can turn The Frame into your workstation using the PC on TV app and easily connect a Bluetooth mouse and keyboard to the TV. It is also possible to mirror your smartphone display on the TV using the Samsung SmartThings feature on Android devices and Apple AirPlay on the iPhone. If you have a Samsung Galaxy device, transferring what's on your display to the TV is as simple as tapping one onto the other, thanks to the Tap View feature.
Another handy feature comes in the form of a built-in voice assistant, which includes Samsung Bixby. Users can do away with the remote and control the TV just by speaking to it. Using voice commands, users can prompt it to change channels, play music, open apps, control smart home devices, and more. Bixby voice commands recognise spoken English and Chinese, among others. 
Who Is

Samsung The Frame

TV For?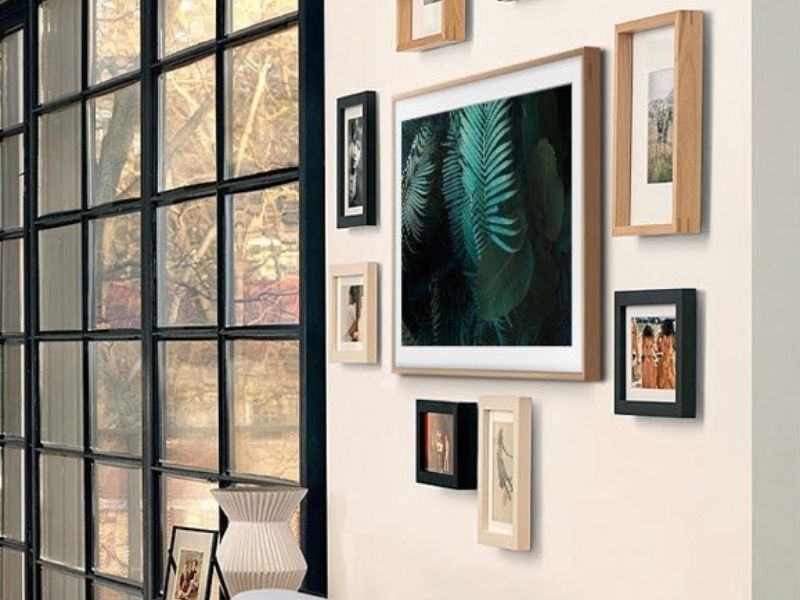 If you want the nicest-looking TV design on the market, nothing probably comes close to Samsung's The Frame. It will make for a grand centrepiece showcase for any living room and a surefire conversation starter. We reckon it will also be a perfect fit for the minimalist-style home decor, with the TV blending in seamlessly with the rest of the furniture.  
The Frame will also appeal to people who have an eye for and appreciate art and design. In fact, one of its coolest features comes to life when the TV is actually turned off. When the TV is left unused, users can activate Art Mode simply by pressing the power button that will turn the blank screen into a giant canvas with their favourite artworks or photos on display.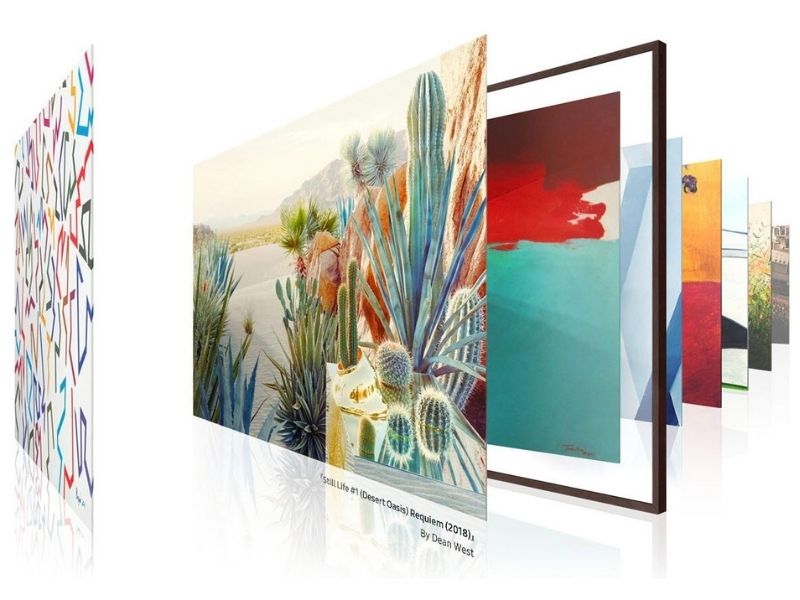 The system even has a built-in Art Store that lets you browse, discover, and download from a world-class selection of over 1,400 artworks from leading international galleries. There's nothing like having your personal gallery featuring the likes of Vincent Van Gogh masterpieces in super high-definition gracing your living space.
Samsung The Frame TV:

Prices, Sizes, And Availability In Malaysia 
The Frame (latest 2021 models) is available in a multitude of screen sizes: 32", 43", 50", 55", 65", and 75". Pricing starts from RM2,899 and goes all the way up to RM13,099. It comes with a free customisable bezel.
You can purchase select sizes from the Samsung official store on Shopee Malaysia today.
Check out Tech Thursday for 1-day only lowest price, unbeatable deals, and extra 20% Coins Cashback every Thursday!