Having unwanted hair on your body can make you feel self-conscious. As if that's not bad enough, having to constantly wax, shave, or tweeze is a time suck that could be better spent doing other things. And that's where permanent laser hair removal comes in. This game-changing treatment will have your skin virtually hair-free and silky smooth in less than a dozen sessions. And the best part? No more stubbles, in-grown hair, and carting out razor refills! *Cries tears of joy* So drop the razor and laser instead, at these nine best laser hair removal salons in Malaysia.
How Does Laser Hair Removal Work?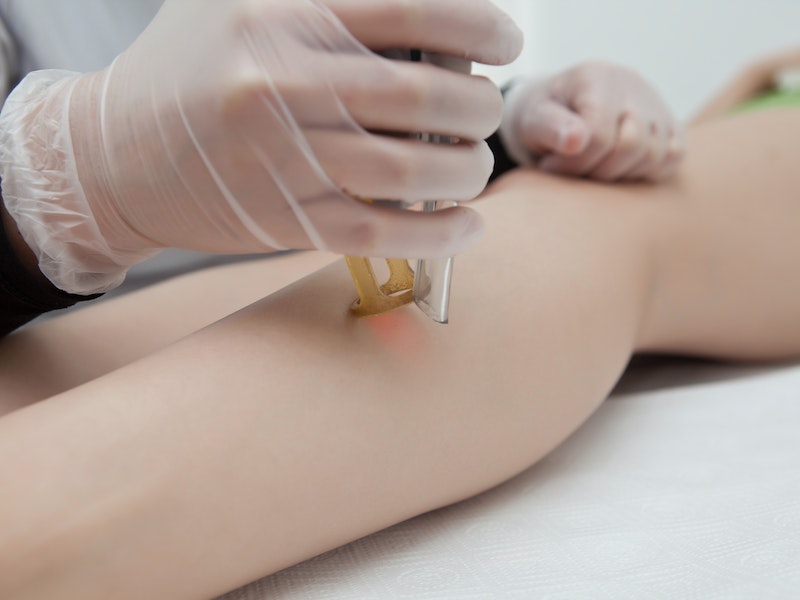 In a nutshell, laser hair removal uses a concentrated beam of light (laser) to remove unwanted hair. The laser targets the pigment (melanin) in hair, heating and damaging the hair follicle that's in charge of growing hair. While the surrounding tissues are left unharmed, this works to inhibit or delay future hair growth. And within a week, the hair strand detaches from the shaft and sheds.
As much as we'd appreciate a quick fix, it's important to note that laser hair removal is still a long-term commitment. Multiple sessions are required for initial hair removal, but only occasional maintenance is needed once your hair growth has drastically reduced.
What Are The Best

Laser Hair Removal

Salons

In Malaysia

?
Say no more.
1. Musee Platinum Tokyo
Originating from Japan, Musee Platinum Tokyo is one of the top picks for permanent laser hair removal in Malaysia. The ladies-only salon offers professional and attentive service using Musee's cutting-edge Smooth Skin Control treatment. It's quick, effective, and relatively pain-free on most parts of the body, with visible results within six sessions. What's more, Musee offers attractive laser hair removal discounts and packages throughout the year to keep prices affordable for Malaysian ladies.
Locations: The Curve, The Gardens Mall, IOI Conezion, Sunway Geo, Amaya Maluri, Bukit Bintang
Opening Hours: Daily, 10.30am – 8pm
Contact: 03-8084 1288 / 011-1112 1888 (WhatsApp)
Website | Facebook | Instagram
2. Pure Skin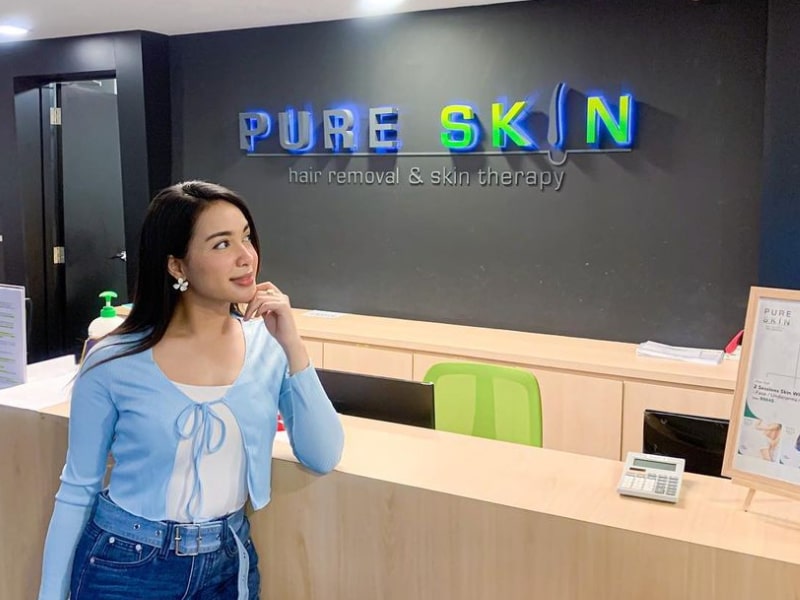 Offering two types of hair removal treatments, Pure Skin is a permanent laser hair removal salon in Malaysia that caters to various hair types and skin tones at reasonable prices. Signing up for a package entitles you to a preliminary consultation and skin test prior to actual treatment, which is a definite plus if you have any skin concerns you'd like addressed. Both hair removal treatments are comfortable, fast, and pain-free, with visible hair thinning within the first few sessions.
Locations:
Mid Valley
No.15-11, The Boulevard, Signature Office, Mid Valley City, Lingkaran Syed Putra, 59200 Kuala Lumpur
Contact: 03-2283 8228
Puchong
G-13, Jalan Merbah 1, Bandar Puchong Jaya, 47170 Puchong, Selangor
Contact: 03-8070 3228
Opening Hours:
Mon – Fri: 11am – 8pm
Sat & Public Holidays: 10am – 7pm
Sun: 10.00am – 6pm
Website | Facebook | Instagram
3. Hairy Mary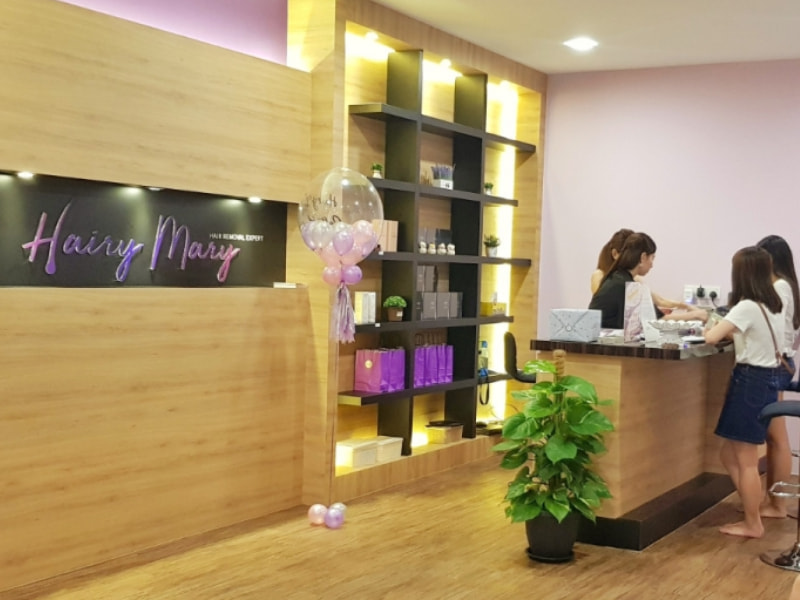 Thanks to its unique THOR light treatment, Hairy Mary provides one of the most pleasant and comfortable laser hair removal experiences in Malaysia. Said to be much less painful and more effective than IPL, the THOR light treatment targets hair follicles and roots to ensure permanent results. Whether you'd like to get a small or large part done, you'll enjoy a hygienic and professional procedure, sans hidden costs or pushy sales.
Locations: One City, Mid Valley, Cheras Trader Square, Kota Damansara, Penang, Bandar Baru Klang, Johor Bahru
Opening Hours: Daily, 10am – 7pm
Contact: 010-550 2888 / 018-2845887 (WhatsApp)
Website | Facebook | Instagram
4. GEM Clinic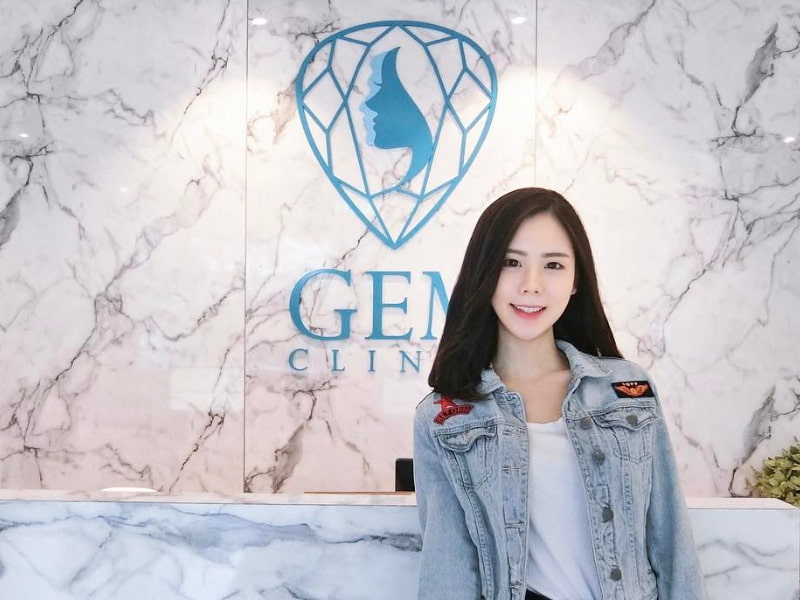 Licensed by the Ministry of Health and led by a team of LCP-certified doctors, you can rest assured you're in good hands if you're seeking laser hair removal treatments at GEM Clinic. Focusing on providing customers with the best results, you'll start off with a complimentary consultation to assess any skin concerns before being advised on the best course of treatment (that's also wallet friendly!) Unlike most other places, GEM serves both men and ladies.
Location: Unit 1-1, Mezzanine, The Boulevard Mid Valley City, Lingkaran Syed Putra, 59200 Kuala Lumpur
Opening Hours:
Mon – Fri: 10am – 7pm
Sat: 9am – 6pm
Contact: 012-200 4035
Website | Facebook | Instagram
5. Da Vinci Clinic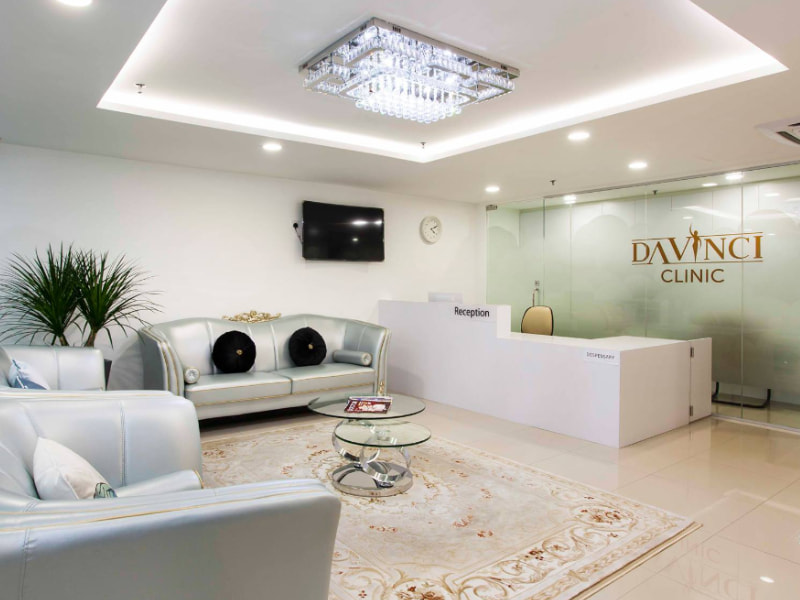 Equipped with years of laser hair removal experience, Malaysia's Da Vinci Clinic is an expert in treating all types of body areas, skin tones, and hair colours. These factors will be taken into consideration before you're recommended a hair removal plan that's safest and most effective for you. Depending on your skin and hair condition, Da Vinci offers three types of laser hair removal technologies in varying pulse and wavelengths. Furthermore, each patient will be seen by a dermatologist to screen for possible medical complications.
Locations: Mid Valley, Bukit Jalil, Cheras, Kepong
Opening Hours: 
Mon – Fri: 10am – 7pm
Sat: 10am – 6pm
Contact: Refer to website
Website | Facebook | Instagram
6. The Suisse Clinic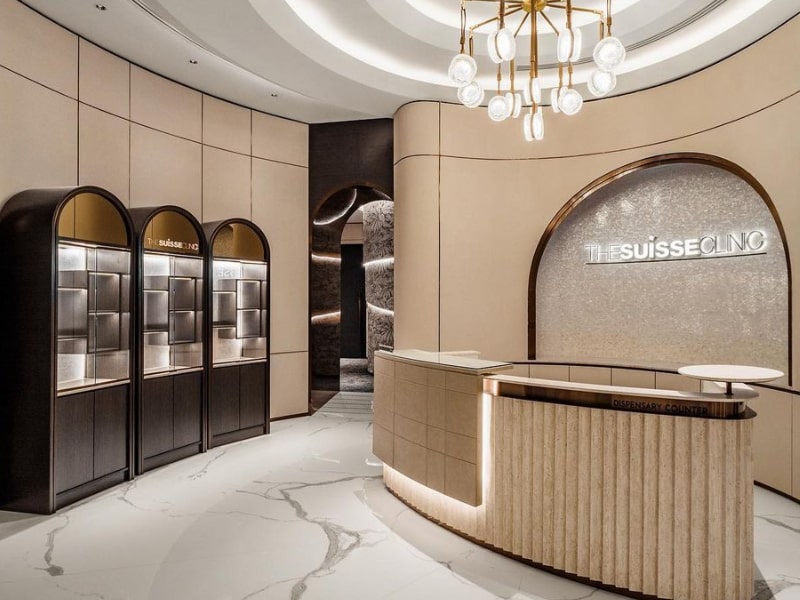 The Suisse Clinic specialises in aesthetic services, one of which includes the Cutera Laser hair removal treatment. Touted as the best FDA-approved permanent laser hair removal system, it's suitable for all skin types and tones, from light to dark, including tanned complexions. It emits longer wavelengths that are versatile enough to treat fine or coarse hair, and with an innovative cooling design, allows for safer treatment with minimal irritation.
Locations: Suite G-302 Ground Floor, Menara Southpoint, Medan Syed Putra Selatan, Mid Valley City, 59200 Kuala Lumpur
Opening Hours:
Mon – Fri: 10am – 8pm
Sat, Sun & Public Holidays: 10am – 6pm
Contact: 03-2702 6886 / 012-369 0882
Website | Facebook | Instagram
7. Sliq Clinic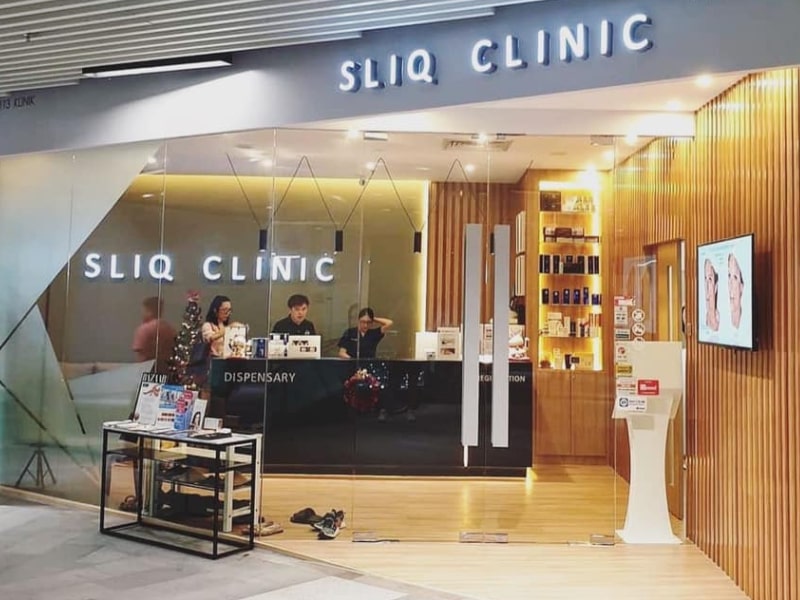 For those living in KL and Ara Damansara, you might want to check out Sliq Clinic for permanent laser hair removal services in Malaysia. Sliq uses German diode technology—known in the industry as the gold standard for hair removal—which minimises discomfort and is therefore tolerable for even those with a low pain threshold. Suitable for most skin types and both male and females, you can expect 80% to 90% of total hair reduction on the treated area with consistent treatment.
Locations:
KL Eco City
L1-13, Kompleks Perniagaan, No. 3, Jalan Bangsar, KL Eco City, 59200 Kuala Lumpur
Contact: 03-2201 7727 / 012-772 7134 / 012-772 7458
Opening Hours: Mon – Sat: 10am – 7pm
Oasis Damansara
F1-19, Oasis Village, Jalan PJU 1A/7A, Oasis Damansara, Ara Damansara, 47301 Petaling Jaya, Selangor
Contact: 03-7490 7893 / 017-277 5580 / 017-277 0320
Opening Hours: Mon – Sat: 10am – 7pm
Website | Facebook | Instagram
8. Body Perfect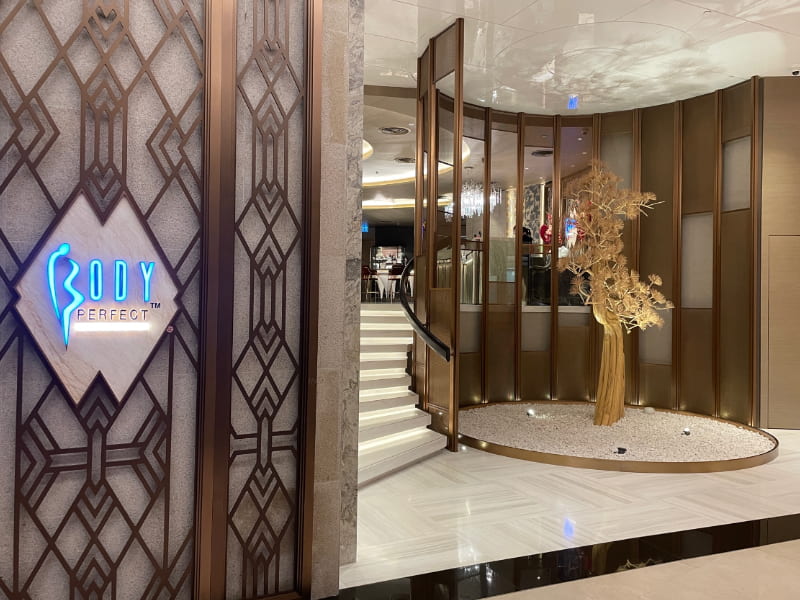 Providing only the best and safest treatments, Body Perfect's revolutionary hair removal treatments will ensure smooth, hair-free skin without the spots or pain. Its flagship branch at Menara Southpoint (pictured above) is an experience in and of itself. If you enjoy all the trimmings of a spa, you'll find spacious treatment rooms, private lockers, dressing area, and even a relaxation lounge here.
Locations: Menara Southpoint, Sunway Pyramid, Intermark Mall
Opening Hours: Refer to website
Contact: Refer to website
Website | Facebook | Instagram
9. Premier Clinic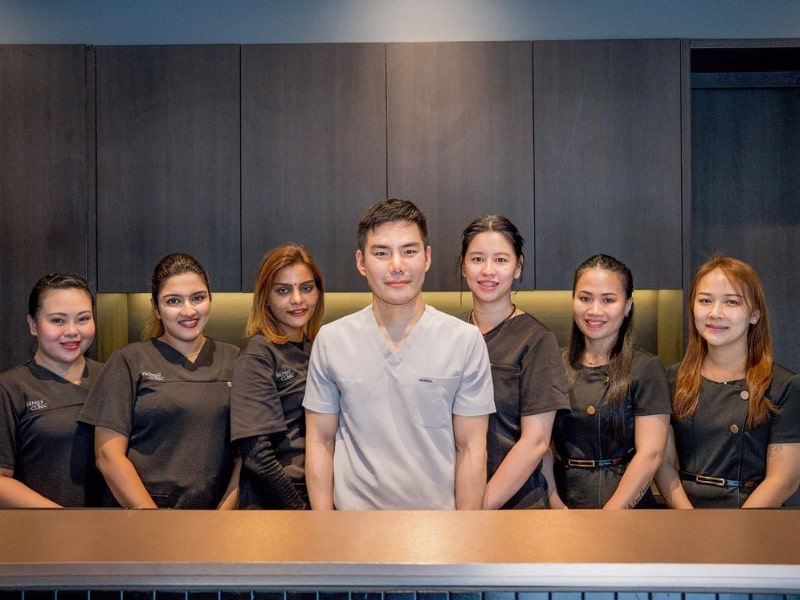 Premier Clinic offers quick and effective permanent hair removal treatments at five outlets across Malaysia, with each boasting hundreds of stellar reviews from happy customers. Using the GentleYAG system, Premier Clinic's laser hair removal treatment ensures you stay comfortable throughout the process while achieving optimal results. Apart from discernible hair reduction, you'll also notice tighter pores and brighter skin along the way!
Locations: Bangsar, TTDI, Puchong, KL, Mont Kiara
Opening Hours: Refer to website
Contact: 012-662 5552 (BM & English); 012-773 2074 (Chinese)
Website | Facebook | Instagram
How Do You Take Care Of Your Skin After Laser Hair Removal?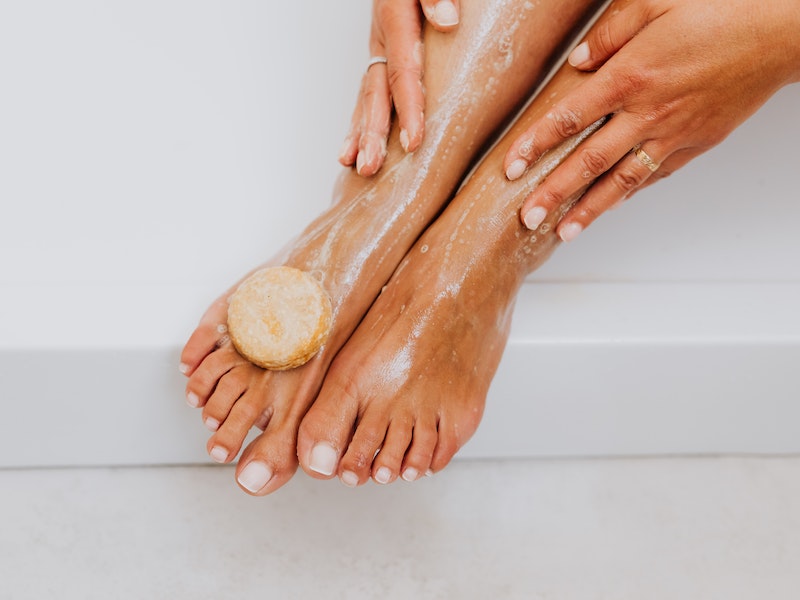 The good thing about most permanent laser hair removal treatments in Malaysia is that there's no downtime after each session. Still, it's best to err on the side of caution and practise the following aftercare tips for optimal results:
Use a cold compress

(an

ice pack

or

washcloth

soaked in cold water) to calm down any post-treatment redness, bumps, or sensitivities.

Cleanse the treated area with mild soap and gently pat dry

, at least for the first 48 hours after treatment.

Avoid scrubbing the treated area

or using abrasive skin cleansers or exfoliators for about a week, after which, you can exfoliate your skin with a gentle

scrub

to help speed up hair shedding.

Avoid direct sun exposure

to avoid risk of pigmentation and burns. If you have to be under the sun, use

sunscreen

to protect your skin.

Steer clear of very hot showers or baths

—that means skipping saunas and steam rooms too—for at least 48 hours. 

Stay away from swimming pools or hot tubs

, which contain chlorine or harsh chemicals, for at least a week.

Do not pick, scratch, wax, or thread the treated area

during the course of your treatment for the best results.
Get Safe And Effective Treatments At These Best

Laser Hair Removal

Salons

In Malaysia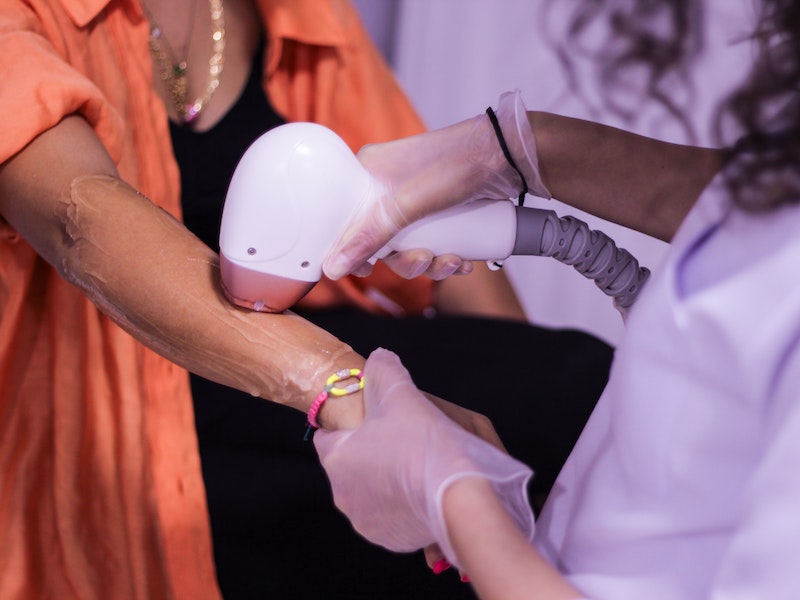 For fuzz-free skin, leave it to the professionals at these permanent laser hair removal salons in Malaysia. Just follow the treatment plan and practise the aftercare tips above, so you can have the flawless skin you've always wanted. Trust us, it's a game changer that will boost your confidence and save you hours of shaving and epilating, so you can focus on things that matter most in life.
Not ready for the financial commitment that comes with laser hair removal? Waxing and threading are more affordable, albeit temporary, solutions to hair-free skin, at least until you're ready to take the plunge.