First impressions count. And sometimes what sets you apart from everyone else is that you took time to iron off the wrinkles on your shirt. A clean but crinkly top doesn't look that clean after all, does it? What we're trying to say is: The clothing iron is a laundry essential, just like the washing machine. And a good iron should be easy to use, providing seamless pressing to erase wrinkles in one motion. There are loads of options, but the best steam irons in Malaysia should do all the above.  
What's The Difference Between A Steam Iron, A Steam Generator, And A Dry Iron?
As illustrated below, the difference solely lies in the steam output or lack thereof in the case of a dry iron. 
| | | | |
| --- | --- | --- | --- |
| Feature | Steam iron | Steam generator | Dry iron |
| Water tank | Built-in  | Separate  | N/A |
| Steam output | Low to moderate output, enough for a small pile of laundry | High output, good for ironing bedding and big laundry piles | N/A |
| Size | Compact | Large | Compact |
Best Steam Iron In Malaysia

To Tackle Stubborn Wrinkles
Gone are the days when irons are mere hot plates. The irons today are equipped with practical features that allow you to make specific adjustments. 
1. Philips Steam Iron With Non-Stick Plate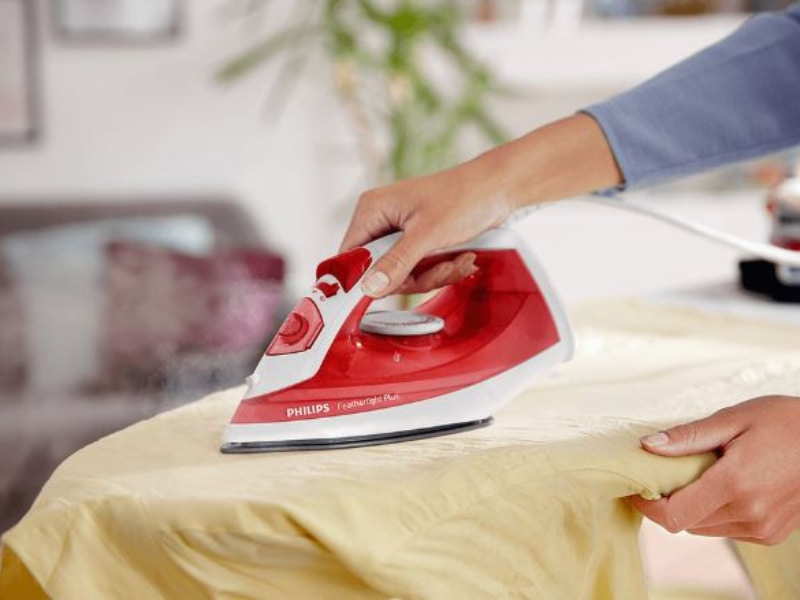 This Philips model makes everyday ironing hassle-free; just plug it into a power point, fill up the built-in tank through a wide opening, and wait for it to heat up. It boasts consistent steam output to work out hard creases using a non-stick plate, but the integrated water nozzle is on standby in case steam doesn't cut it. When you're done, prop it up with the heel rest on the ironing board. 
2. Tefal Express Steam Iron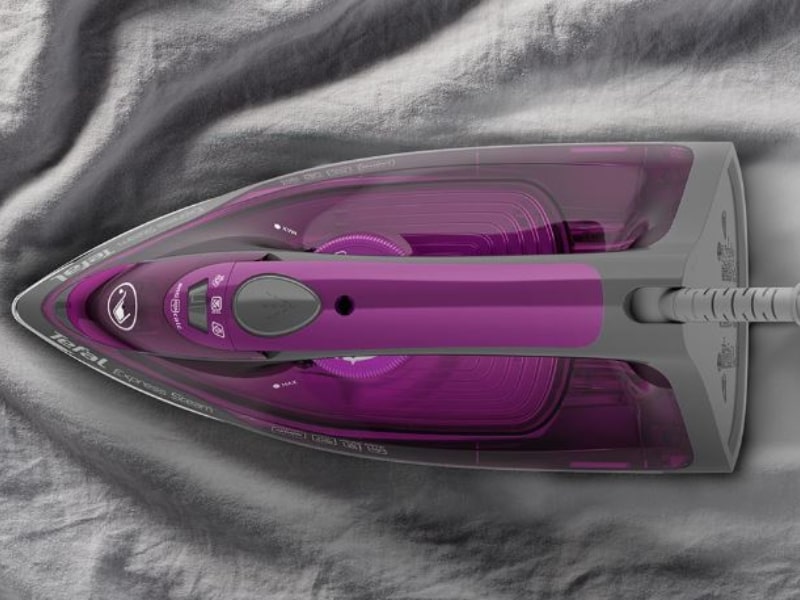 Looking for a fast-heating iron to flatten wrinkles in a jiffy? Tefal's Express Steam Iron channels 2600W of power for quick warm-ups and continuous steam output using its Express Steam feature. The smooth and durable ceramic plate guarantees easy sliding over different garments while withstanding forms of wear and tear. Don't worry about unsightly water stains either because the Anti-Drip setting cuts off the supply of water when the temperature is insufficient to create steam. 
3. Electrolux Refine 600 Steam Iron E6SI3-62MN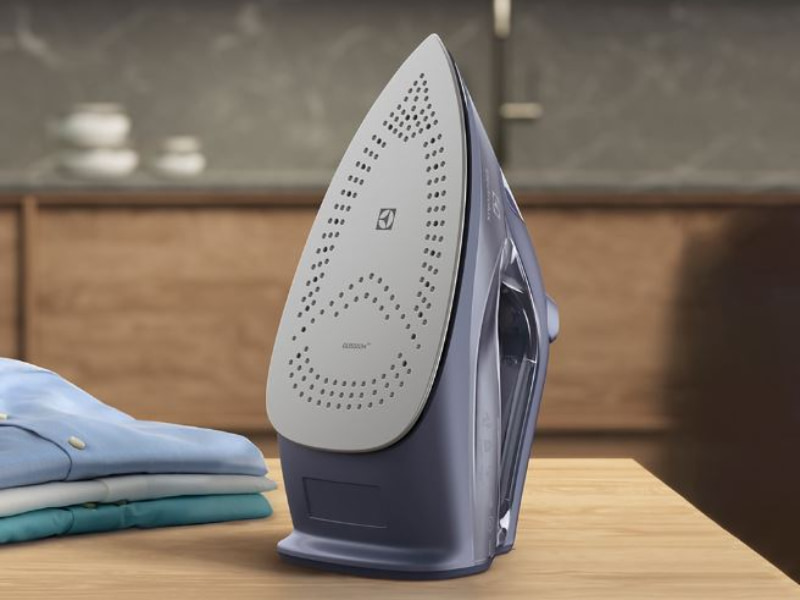 Feature-packed and sleek in muted grey, the Electrolux Refine 600 is one of the best steam irons in Malaysia to complement a modern home setting. It heats up in under 30 seconds to evenly layer clothing with steam through a ceramic soleplate. For the absent-minded among us, there's a nifty auto-off feature that triggers when the iron is left untouched for too long. A self-cleaning function flushes out sediment so you won't transfer stains to your clothes. 
4. Panasonic NI-100DX Cordless Iron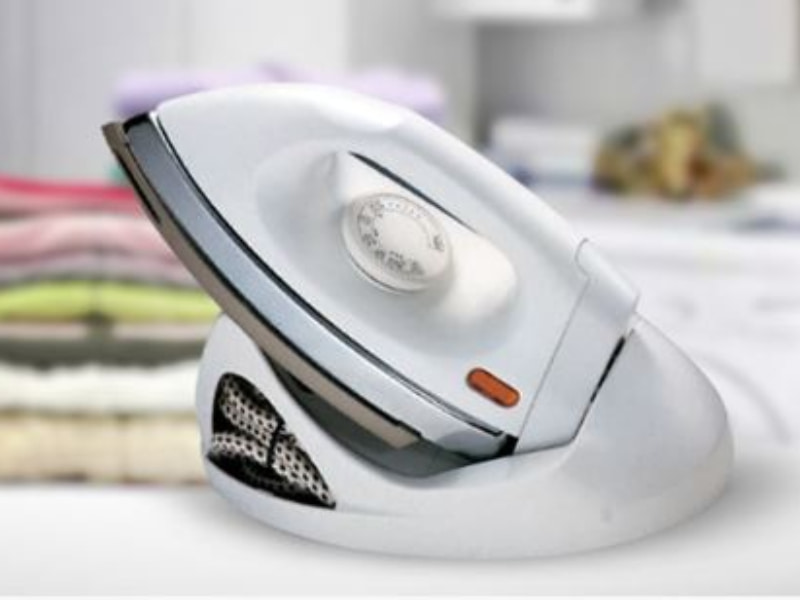 Don't worry about tripping over wires anymore with the Panasonic NI-100DX, among the best steam irons in Malaysia that money can buy. All you need to do is charge it on the docket for a couple of hours and you're all set. The soleplate is non-stick and the circular dial lets you choose any temperature setting with ease. 
5. Petinko By Khind Cordless Iron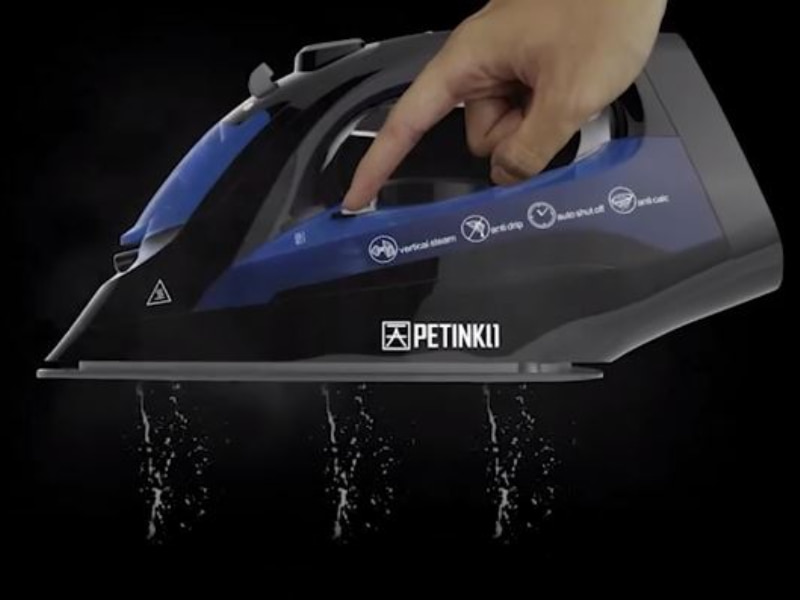 Another cordless steam iron worth considering, but with more features to boot. The Petinko clocks in at 2400w—as compared to the NI-100DX's 1000w—for powerful steam output and long-lasting heat retention when complemented with the ceramic soleplate. On steam, there are three settings to choose from, each for different moisture levels. Separately, the roomy 370ml water tank cuts down the need for refiling.
6. Xiaomi Mijia Lofans Cordless Iron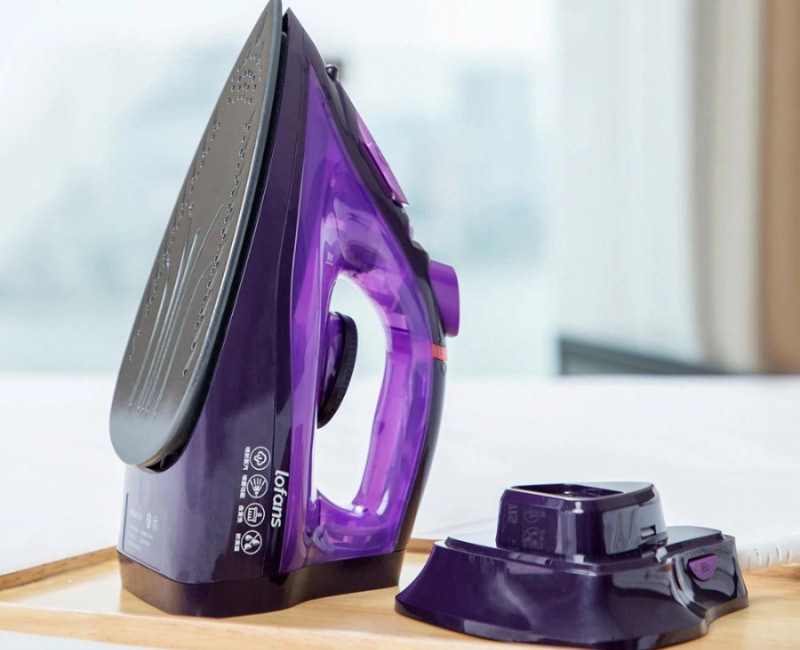 Xiaomi's all-encompassing umbrella of household appliances also includes steam irons, and just like everything else in the range, it's great value for money. Cordless for convenience, the Mijia Lofans also has three steam output settings to tackle different garment materials and the titanium alloy soleplate is easy to move on any surface. The sharp triangular tip is great for ironing buttons, pockets, and hard-to-reach corners. 
7. Panasonic NI-WL41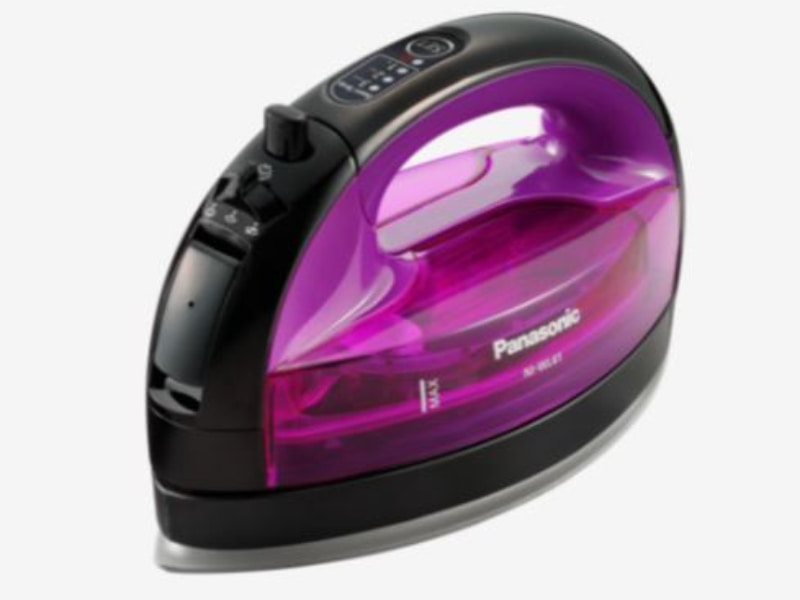 Heavy in cyberpunk design, the Panasonic NI-WL41 doesn't look like the usual steam iron. The purple construction is accented by a curved black handle; it looks almost like a futuristic handbag if we didn't know better. This distinct shape makes it possible for a soleplate that's tapered at both ends, allowing for multi-directional ironing. And if a persistent crease just doesn't seem to surrender no matter how you've stepped up the heat, give it a rude awakening with a Power Steam Shot. 
8. Xiaomi Derma 2-In-1 Steam Iron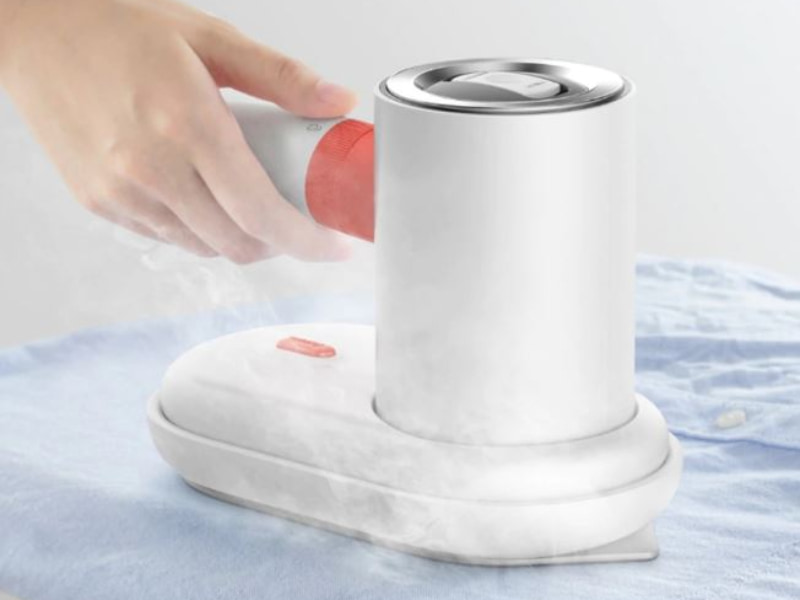 Get the best of both worlds with this Derma steam iron that also doubles as a garment steamer. To switch to steamer mode, just turn the handle to detach the body from the base, and place it back when ironing is required. And what's even more impressive is how compact the iron is, small enough to fit in a carry-on for your travels. If you've been searching high and low for a model that does a little more than usual, this could be the best steam iron in Malaysia for you. 
9. Philips Steam Iron 5000 Series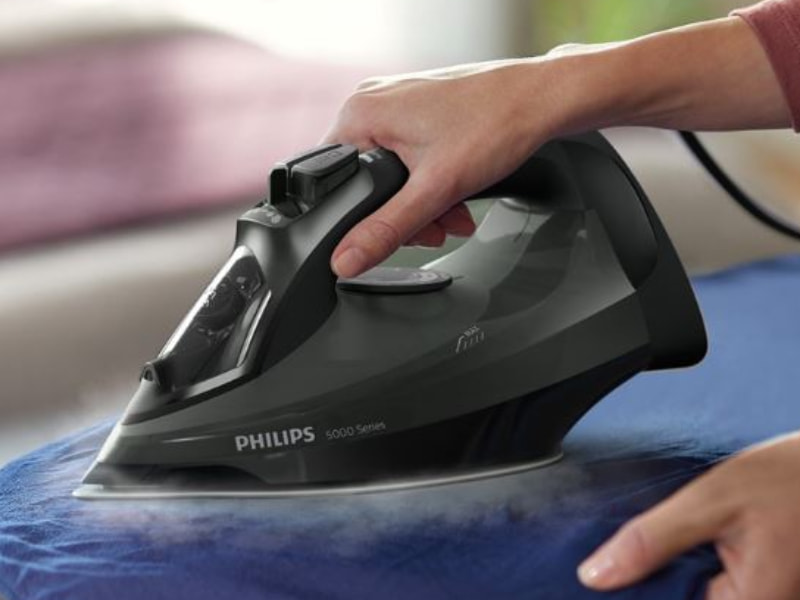 Coated in a polished black colourway, this modern steam iron is parked under Philips' premium 5000 Series, which also consists of hair clippers and shavers. Emphasising durability and long-lasting performance, the iron makes it a breeze to flatten creases using its 2600w heating power. And you'll get your money's worth for years to come since the soleplate is said to last four times longer than others. Truly a bang for your buck!
10. DESSINI ITALY Electric Ceramic Soleplate Garment Steam Iron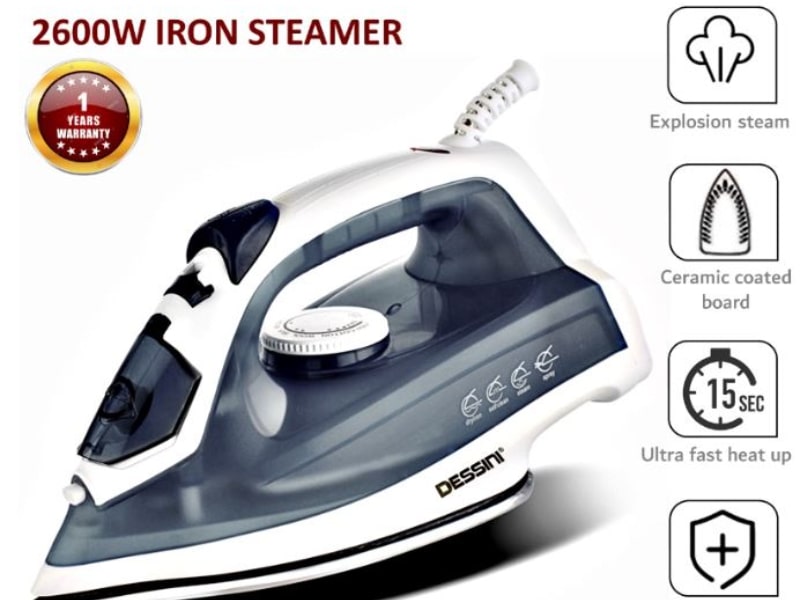 Rounding up the list is a no-frills reliable steam iron courtesy of DESSINI. With a multi-hole ceramic plate and fast heat conduction, it's suitable for all kinds of fabric including cotton, wool, polyester, and velvet. The semi-transparent tank allows you to keep track of the water volume and if the volume dips below a certain level, the iron will automatically shut down to prevent overburning. 
11. Tefal Steam Generator Express Compact Iron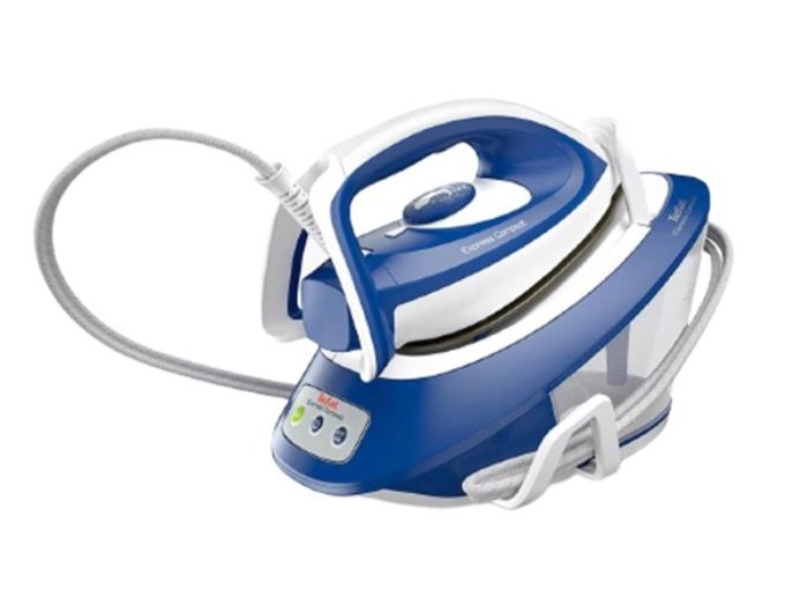 If you have the budget to splurge, this Tefal iron and steam generator combo is worth the investment. The 5.9 bar pump obliterates the deepest creases in no time, resulting in crisp garments. But if something more powerful is required, the steam blast will flatten all bumps in sight. Meanwhile, the Xpress Glide soleplate promises smooth-as-butter gliding across all fabric surfaces.
12. Pensonic PSI-1006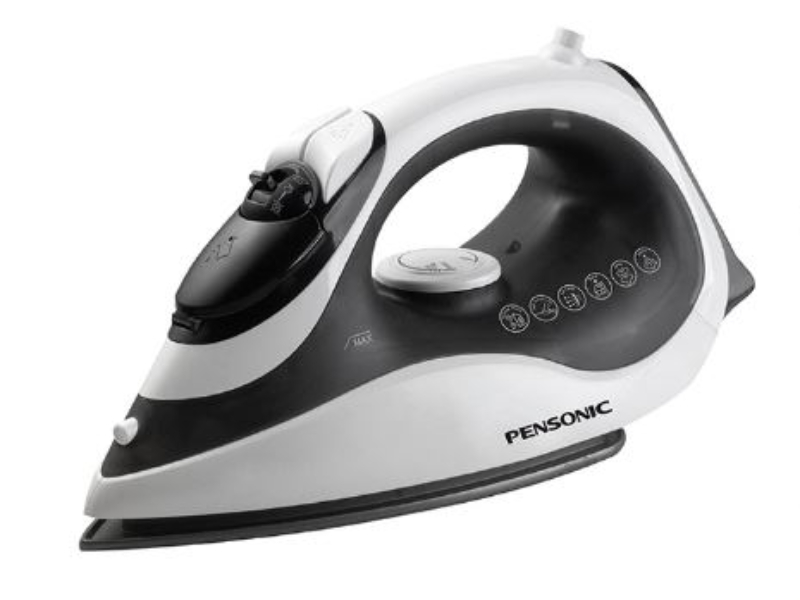 A modern and feature-packed steam iron for daily use, the Pensonic PSI-1006 is quick to dispense wrinkle-dissolving steam at the push of a button through the many holes lined on a scratch-resistant soleplate. The self-cleaning function removes limestone build-up to ensure your garments are void of nasty particles after ironing.
Tackle Even The Most Stubborn Wrinkles With The

Best Steam Iron In Malaysia

 
Dread it, run from it, ironing still needs to get done. Even if you swear by a steamer, there are tough-as-nails creases that only hard pressing can banish. The best steam iron in Malaysia should do the trick, so you can appear fresh and put-together even on days off. Got an iron but need a washing machine? Check out our picks on the best front and top load washers—and polish up your knowledge on how to wash a washing machine. Yes, it doesn't wash itself.