While we can make do without many modern home appliances, a washing machine is something that almost every household needs. Making trips to the launderette or self-service laundry every so often gets impractical and tedious over time. Hence, it is wise to put your money on a good washing machine for your home that will last for years. Whether you are looking to get one for your new place or to replace an old unit, here are some of the best washing machine options in Malaysia to consider!
Best

Top Load

Washing Machine To Buy In Malaysia
Hisense 8.0KG Top Load Washer (WTAR8011G)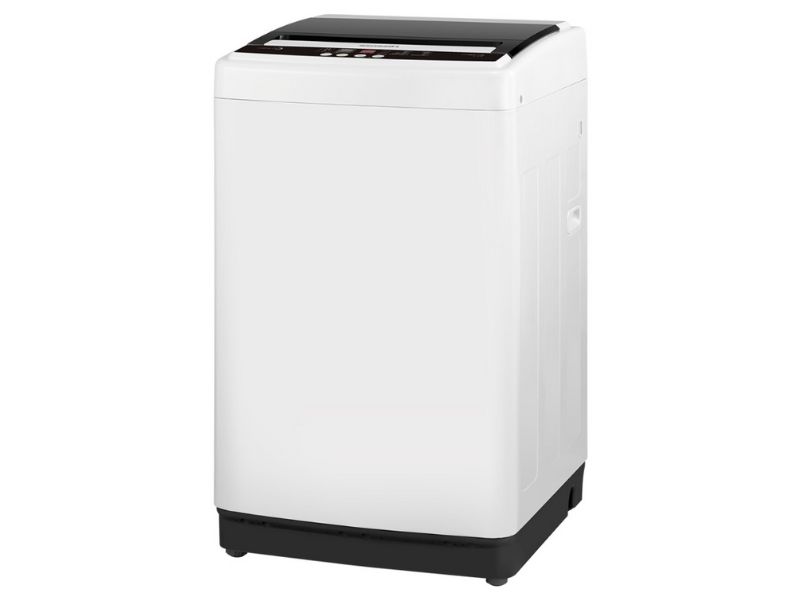 If you're in the market for one of the best top load washing machines in Malaysia, the Hisense WTAR8011G would be a good pick. Its 3D Windwill Impeller feature creates intensive water flow so clothes can move around more efficiently. The results? Better cleaning performance and fewer tangles!
Aside from that, its Air Dry feature sucks excess water from your clothes through the inner wind circle for faster drying. A lifesaver during the rainy seasons!
Khind 10KG Fully Auto Washing Machine (WM100A)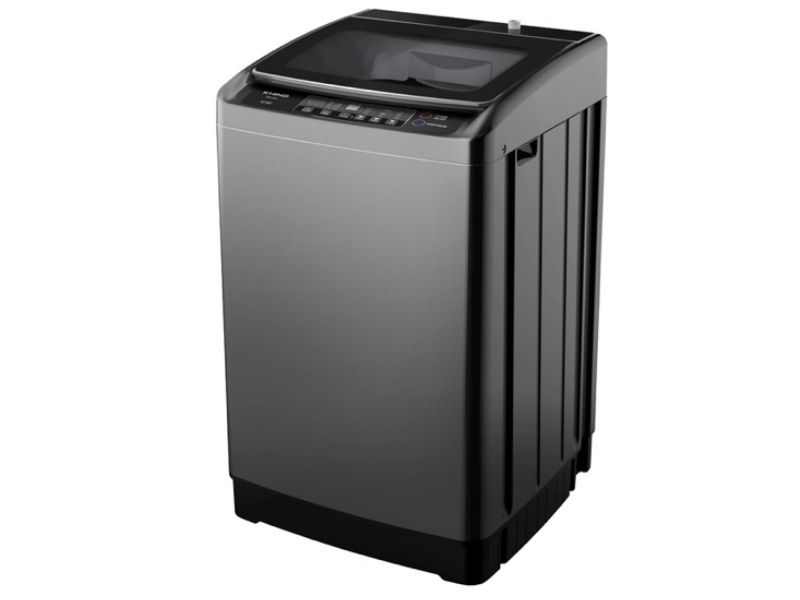 A fully-automatic washing machine completes the whole cycle from washing to drying once you start the process. It needs no intervention in between, unlike a semi-automatic washing machine.
The Khind WM100A has multiple easy-to-use washing programs and a stainless steel inner tub. Families with kids will appreciate the child lock security feature that prevents the little ones from climbing in. As a bonus, you will also get free on-the-spot installation as well as free disposal of your old unit!
Midea 7.5KG Fully Auto Washing Machine (MFW-EC750)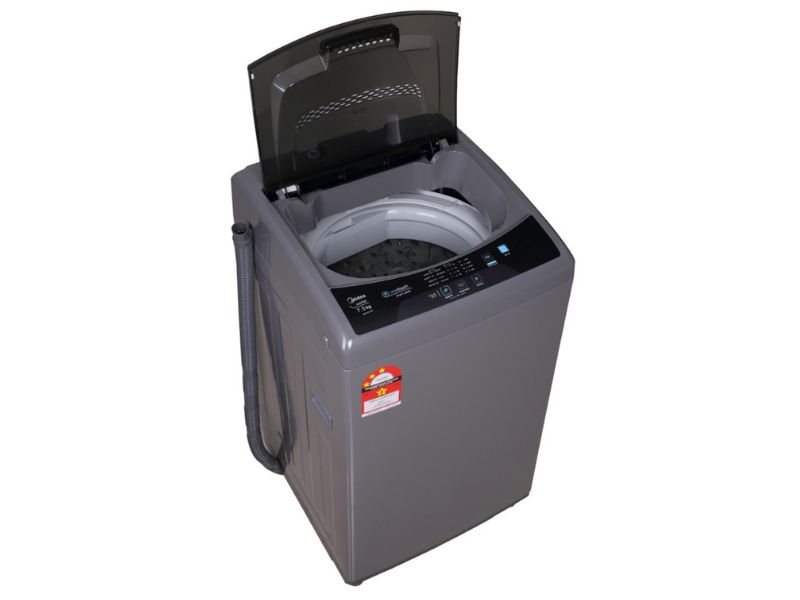 The Midea MFW-EC750 is a breeze to use as it provides a one-touch wash process, which is perfect for busy individuals. It also comes with an auto-clean feature that clears dirt residues off the inner tub. Some of its other features include air drying, fuzzy logic technology, and child lock.
Toshiba 7KG Top Load Washer (AW-J800)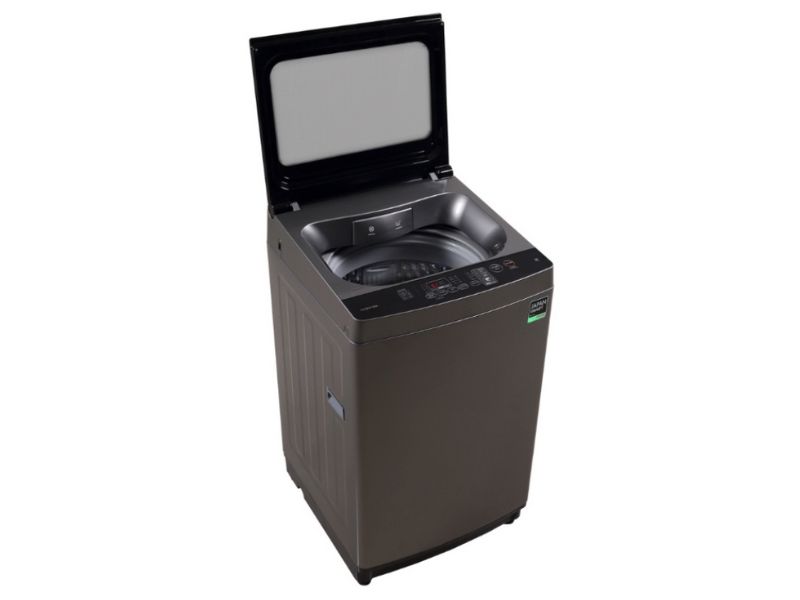 The Toshiba AW-J800 provides time-efficient and hassle-free washing with its 15′ Quick Wash Cycle feature. You can complete small load cycles in just 15 minutes.
In terms of performance, Toshiba's proprietary GreatWaves technology uses a combination of s-type paddle, crystal inner drum, larger drum diameter, and intuitive machine control to generate powerful washing action while maintaining the quality of your fabric. Stubborn stains won't stand a chance!
Best

Front Load

Washing Machine To Buy In Malaysia
Toshiba 7.5KG Inverter Front Load Washer (TW-BH85S2M)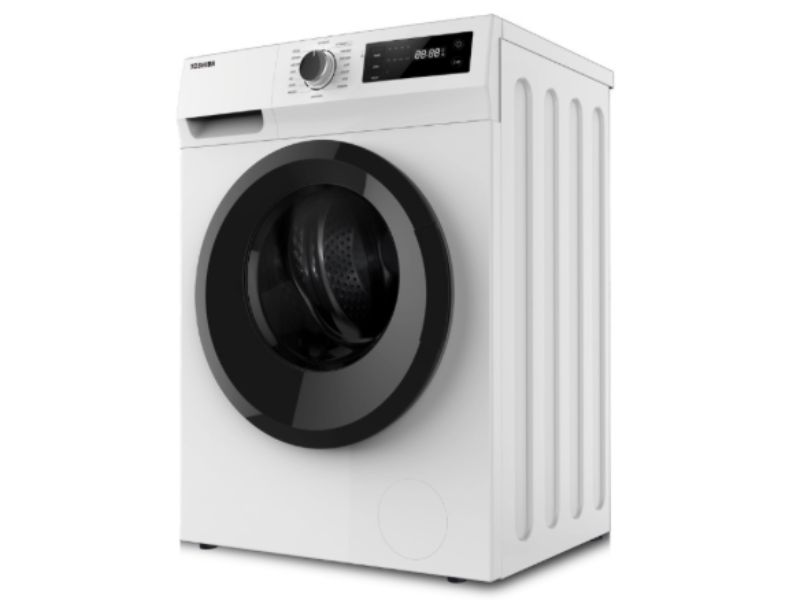 Front load washing machines have several advantages over the top load ones. They clean better, use less water, and generally perform more efficiently. But they also typically cost more and need more maintenance in the long run.
With inverter technology, the Toshiba TW-BH85S2M performs more efficiently than non-inverter washing machines, thus consuming less electricity (yay for your monthly electric bills!). It also benefits from having the aforementioned GreatWaves technology.   
LG 8.5KG Washer & 5KG Dryer Front Load Combo (FV1285D4W)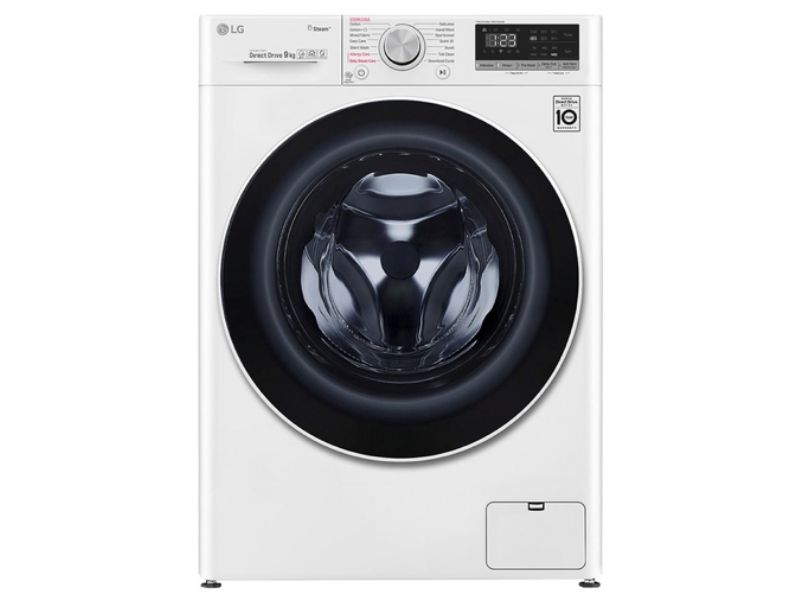 A washer dryer combo is ideal for small-sized homes where a separate washer and dryer wouldn't fit. It also offers all-in-one convenience as it saves you time from having to dry your clothes out under the sun every time after a wash.
The LG FV1285D4W combo washing machine uses LG Steam technology to eliminate 99.9% of allergens such as dust mites. On top of that, it can thoroughly clean your clothes in just under an hour with its TurboWash technology.
Electrolux 7.5KG UltimateCare 500 Front Load Washer (EWF7525EQWA)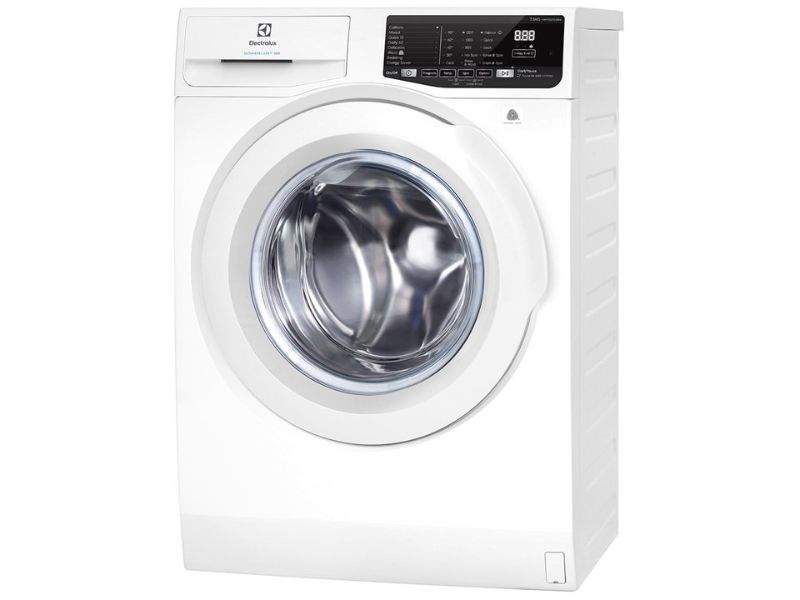 With VapourCare technology, the Electrolux UltimateCare 500 can remove up to 99% of germs and allergens while being gentle on your fabrics. It can also safely wash clothing with wool material. Additionally, its Quick 15 feature delivers one of the fastest wash cycles in the market in just 15 minutes!
Samsung 7.5KG Wash And 5KG Dry Front Load Washer (WD75T504DBW)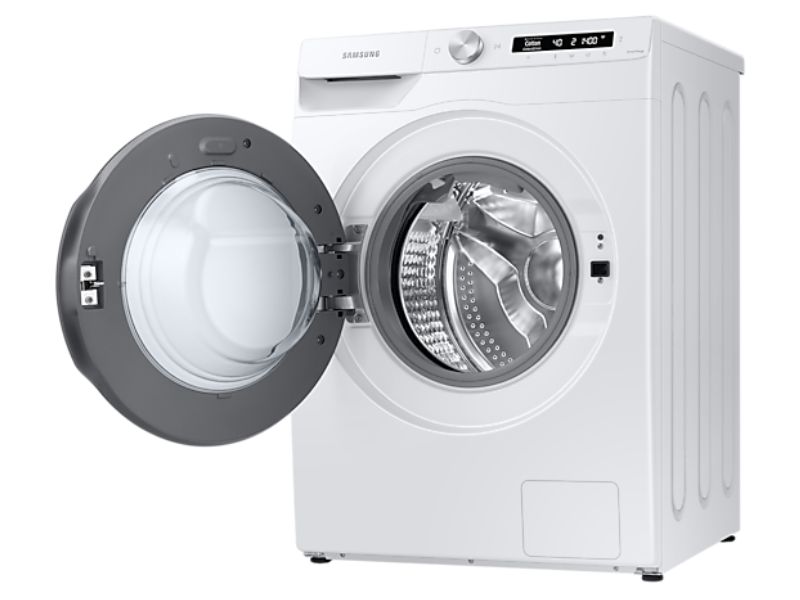 The Samsung WD75T594DBW is loaded with smart features to make your life easier. It uses AI Control that personalises washing by remembering your habits. Besides, it also suggests cycles as well as displays timely information through the Samsung SmartThings smartphone app. 
When it comes to cleaning performance, it uses a combination of Eco Bubble technology, Hygiene Steam, and Air Wash to leave your clothes not only spotless but also free of any bacteria and odour. All these make for one of the best front load washing machines in Malaysia that you can buy!
No Better Time Than Now To Get The

Best Washing Machine In Malaysia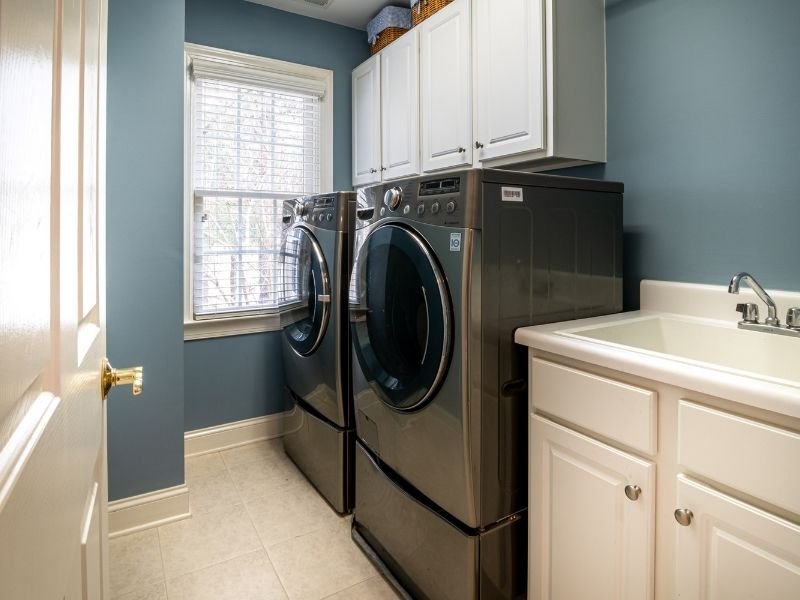 We mean it when we say this is the perfect time to get a new washing machine. You wouldn't want to miss out on the most awesome deals from Shopee's 11.11 Big Sale and its upcoming birthday sale in December! With all these  too-good-to-be-missed deals, shop the best washing machines in Malaysia now!
For more on home appliances recommendations, be sure to also read our best cordless vacuum cleaners as well as best air purifiers roundups! 
You Can Get Up To RM400 Off Selected Home Appliances Via SAVE 3.0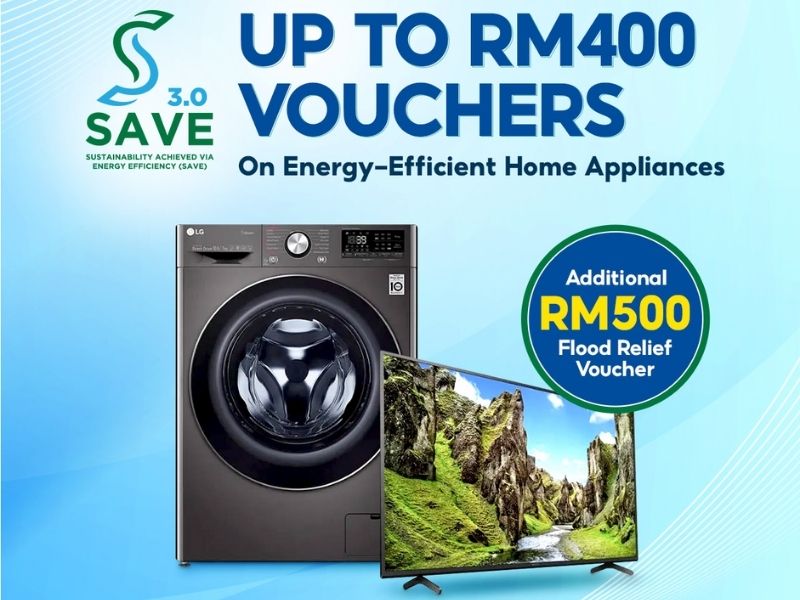 In a follow-up to the Sustainability Achieved via Energy Efficiency (SAVE) 2.0 rebate program introduced in 2021, the Ministry of Energy and Natural Resources has once again collaborated with Shopee Malaysia for SAVE 3.0. The new program now offers a maximum RM400 eRebate to domestic households purchasing selected energy-efficient home appliances. Additionally, victims of the recent floods are eligible to apply for an extra RM500 voucher on top.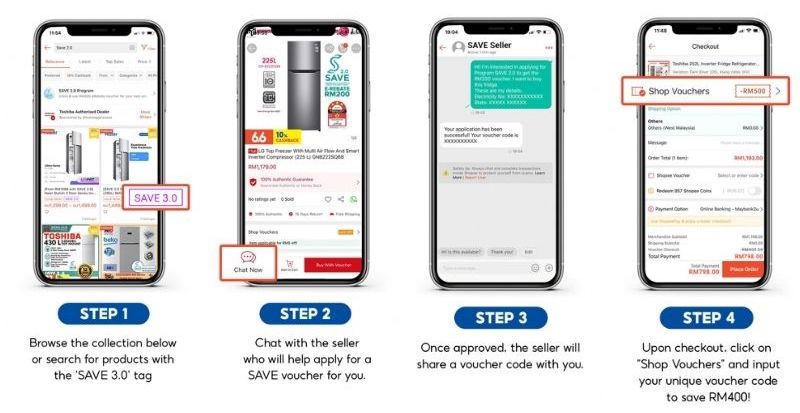 To use the eRebate, just look for home appliances with the "SAVE 3.0" tag and then chat with the seller who will assist you in applying for the discount. If successful, you will receive a unique voucher applicable on the checkout page to get up to RM400 off your cart instantly!
To learn more about SAVE 3.0 and shop eligible products, head over to this page.  
Check out Tech Thursday for 1-day only lowest price, unbeatable deals, and extra 20% Coins Cashback every Thursday!