Having suffered delays due to the pandemic, Gordon Ramsay Bar & Grill at Sunway Resort will finally be opening its doors on 18 June 2022, just in time for Father's Day celebrations. Not only is it Ramsay's first restaurant in Malaysia, but it's also the first Bar & Grill location outside of the UK! With an enigmatic figure like Gordon Ramsay shadowing the establishment, it's only normal that Malaysians are anticipating the opening with excitement. So we'll get to the burning question: What will be served there? Here's a glimpse into the menu at the inaugural Gordon Ramsay restaurant in Malaysia. 
What's On The

Menu At Gordon Ramsay's Restaurant In Malaysia
Speaking to Tatler Dining, Gordon Ramsay said the menu at the restaurant in Malaysia will be a mix of British favourites and experiences he's garnered from cooking in Southeast Asia as well as influences from Savoy Grill in London. Helmed by a brigade of terrific chefs, one should expect epicurean offerings presented with culinary flair and created using the finest ingredients.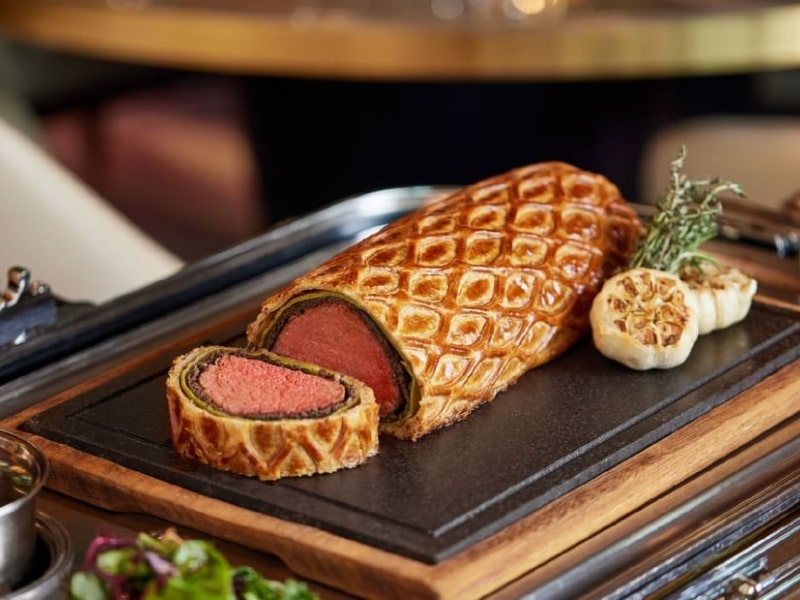 It won't be a Gordon Ramsay restaurant if there isn't the Classic Beef Wellington on the menu. He's cooked it countless times on screen, and you'll finally have the chance to taste this signature dish, served tableside so get your phones ready for an engaging spectacle. Wrapped in puff pastry, a beautifully cut medium rare tenderloin lies within layers of mushroom duxelles and parsley crepe. 
Related: 7 Best Places For Beef Wellington In Malaysia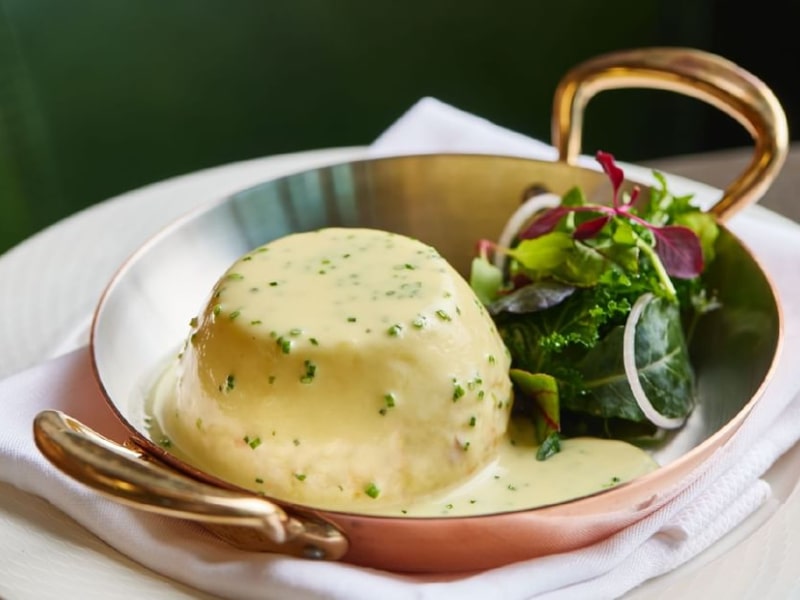 The show doesn't stop there, of course. Other noteworthy dishes include Seafood Platter, Spiced Beef Tartare with Egg Yolk Confit, Arnold Bennett Twice-baked Cheese Soufflé with Mornay Sauce, Dover Sole with Grenobloise capers sauce, and more. Although reservations are full until early next year (yes, 2023), we've scoured the Internet and found copies of the menu, thanks to reviewers. Let's just say deep pockets are prerequisites. The price of Gordon Ramsay's Beef Wellington? Just shy of RM300.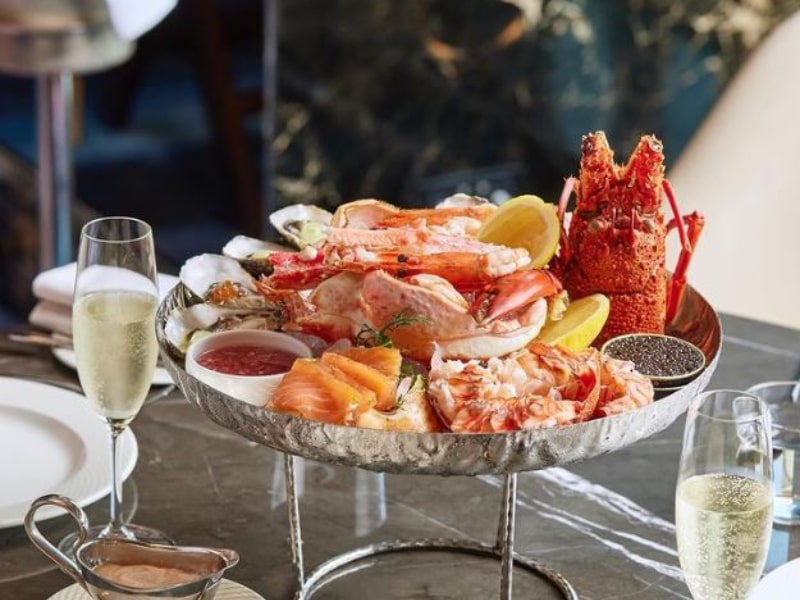 Sounds Delish. What About Drinks Then?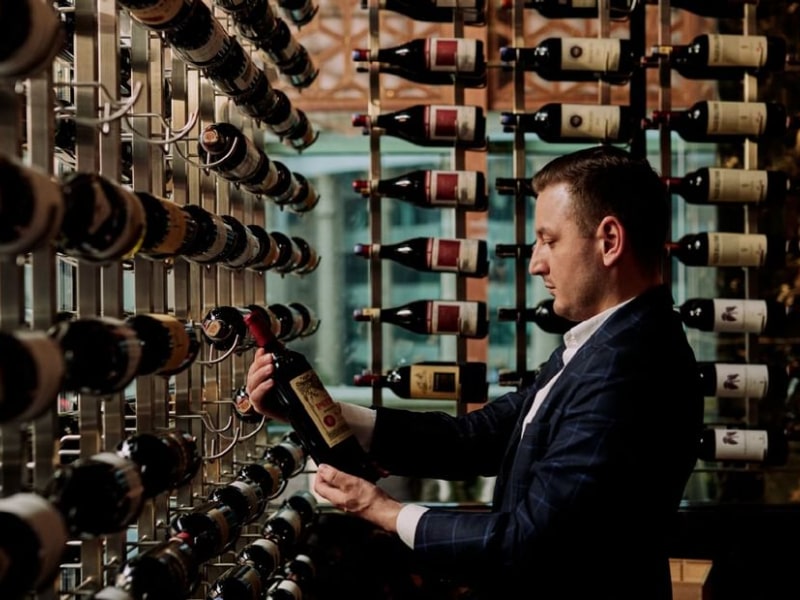 The menu at Gordon Ramsay Bar & Grill in Malaysia goes beyond dinner. If you're looking to wind down after a tiresome week, take a seat at the bar and sip on speciality concoctions by trained mixologists. Expect the classics, but also cocktails inspired by Malaysian flavours. In the mood for premium liquor? There's a host of imported spirits to perk up your senses. 
Adjacent to the bar is a wine cellar where fine bottles from around the globe are on display. There's even a private room for intimate evenings of merrymaking, wine-tasting, and whisky-sipping.
The Restaurant's Decor? How Will It Look?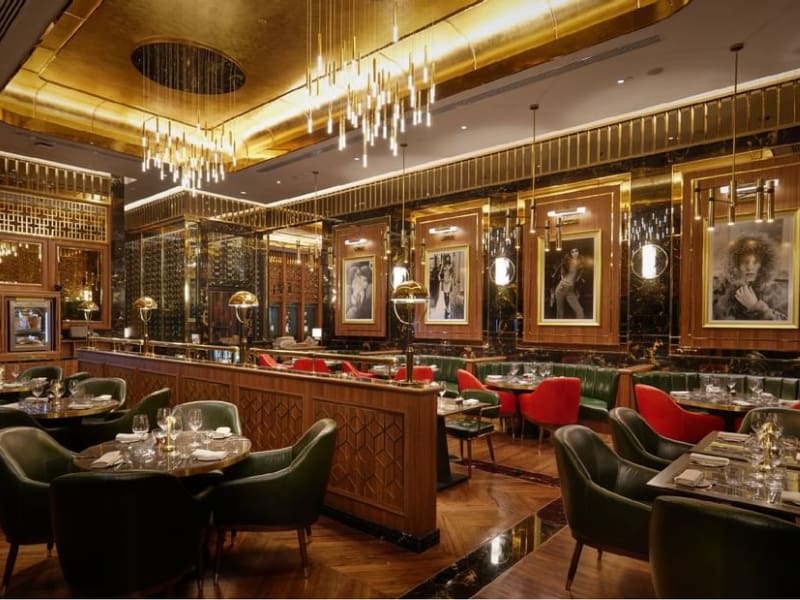 Like its menu of iconic dishes, the decor and furniture at Gordon Ramsay's Bar & Grill restaurant in Malaysia will etch into the memories of diners long after they've left their seats. After all, the restaurant is a significant part of the bold transformation Sunway Resort is embarking on. 
The interior design features striking furnishing with robust red and forest green colour schemes, further accentuated by polished walnut hardwood flooring, brass finishes, and a 24-karat gold leaf hand-placed ceiling.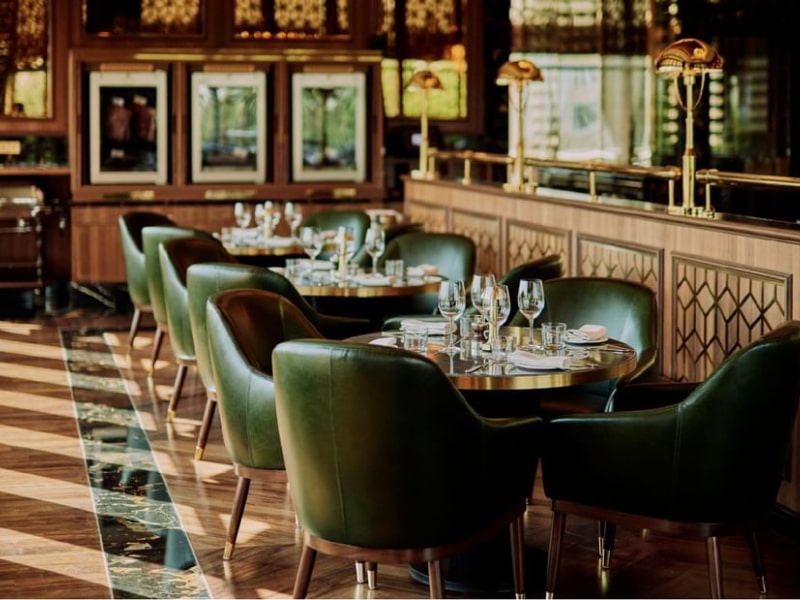 Meanwhile, monochrome portraits of British icons like Sir Mick Jagger of The Rolling Stones, the first 007 Sir Sean Connery, and supermodels Jean Shrimpton and Twiggy line the main dining hall. Not forgetting the imposing portrait of Chef Ramsay with his arms crossed in the lounge area. 
Will Gordon Ramsay Be Here For The Opening?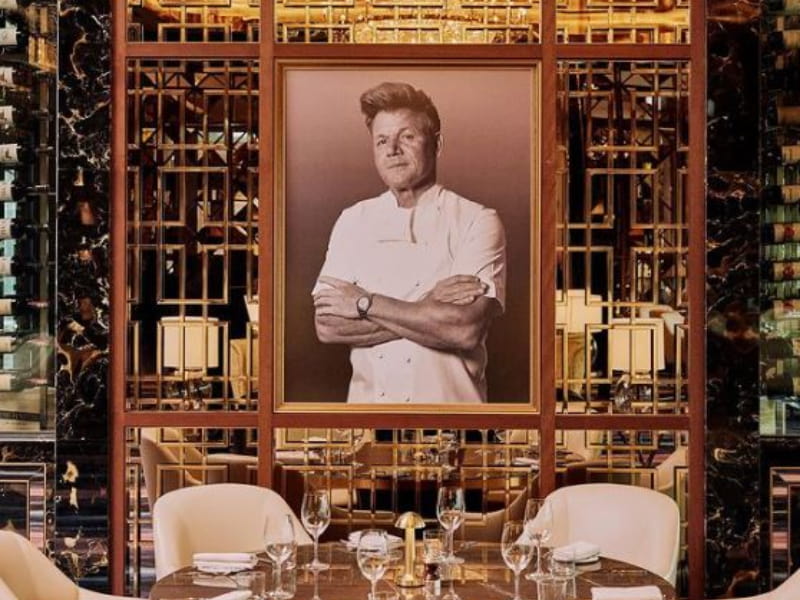 There's currently no word if Ramsay will be present for the launch. He, however, did post a short introductory video on Instagram to celebrate the opening of the restaurant. The celebrity chef had a colourful experience in Malaysia the last time he was here.
In an episode of Gordon's Great Escape, he visits Aunty Aini's Garden Café in Negeri Sembilan, and gets rightly schooled on the proper ways of rendang-making. "I loved learning from Aunty, she really kicked my butt in the kitchen! And it really opened my eyes to rendang and its complexity," he tells Tatler Dining.
So who knows? Maybe he'll return sooner than later.
Check Out

Gordon Ramsay's First Restaurant In Malaysia, From The Menu

To The Decor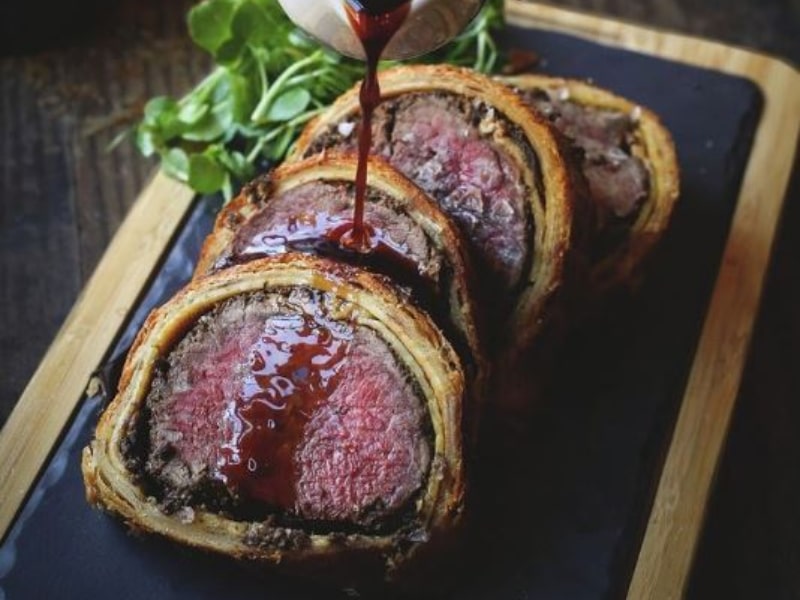 Gordon Ramsay Bar & Grill at Sunway Resort will open for dinner this Sunday, 18 June 2022. It's the fourth Gordon Ramsay Bar & Grill, alongside the London locations in Mayfair, Chelsea, and Park Walk. Reservations are now open. Details below:
Address: Gordon Ramsay Bar & Grill, Lobby Level, Sunway Resort, Persiaran Lagoon, Bandar Sunway, 47500 Subang Jaya
Opening Hours: Daily, 6pm – 10.30pm
Contact: 03-7492 8000
The Klang Valley F&B scene has been bustling as of late. If you're looking for recommendations on good eats and drinks, check out our curated food guides where we show you the must-go places; from the best seafood restaurants for fresh fish and crustaceans to pizza joints where crusty and cheesy pies await.