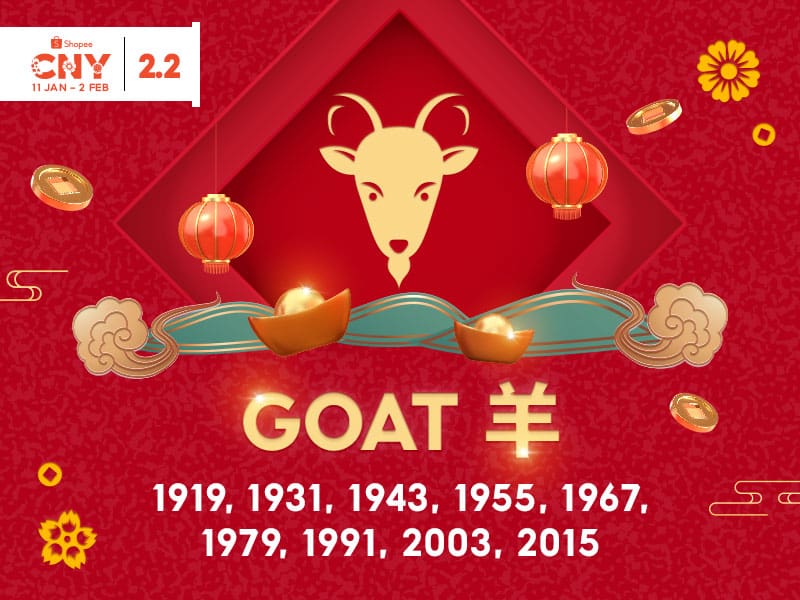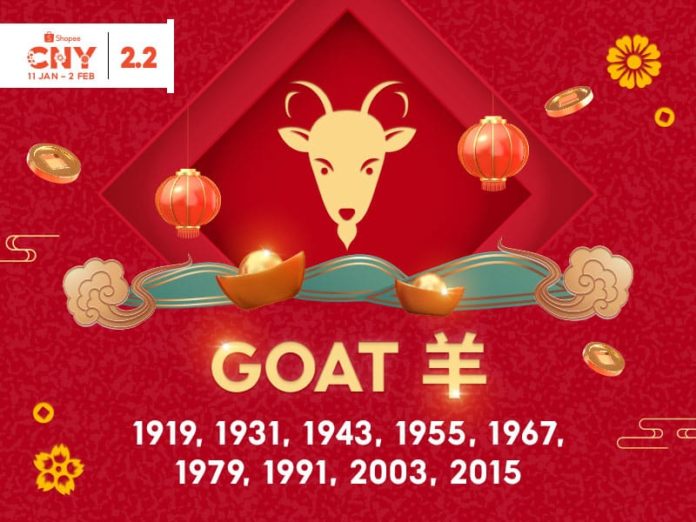 The Goat is the 8th animal in the Chinese zodiac. Your Chinese zodiac sign is Goat if you are born in the following years: 1931, 1943, 1955, 1967, 1979, 1991, 2003, 2015.
While oftentimes hard-headed, the Goat zodiac is known for its strong perseverance and ability to power through any challenging situation. Their determination charts them on a path of resistance, but no matter how difficult things may seem, they always find a way through. But beyond their steadfast resolve, those born in the year of the Goat are kind and mild-mannered. Thanks to their giving nature, they have plenty of friends and are well-loved by their communities. 
Famous people born in the year of the Goat: Ed Sheeran, Nicole Kidman, Robert De Niro, and Julia Roberts.
Will the Goat zodiac enjoy success in 2022? Or face failures? Below, we dish out all the horoscope predictions and lucky elements you should take note of in the Year of the Tiger. 
General Outlook For 2022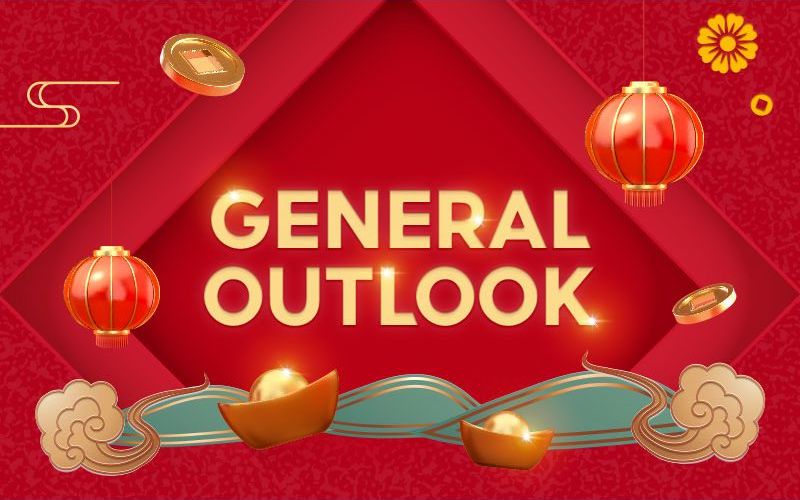 Good news for the Goat horoscope in 2022. Very good news! Overall, this year will be relatively better than the last, as the signs start to align in your favour. As such, it's time to take advantage of the situation by investing time and effort in your career and strive for that promotion or pay raise. Your health will also take a turn for the better. Meanwhile, expect love to come knocking at your door and don't be afraid to open up when the time arrives. 
Goat Zodiac 2022

: Health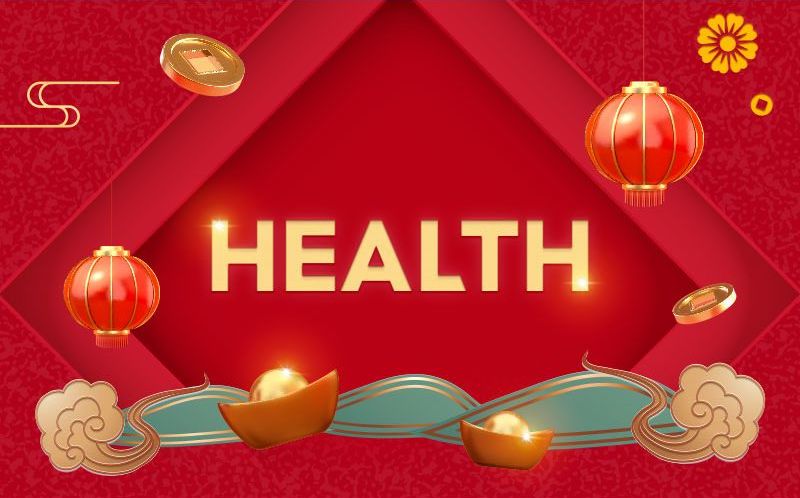 Good news for the Goat horoscope's health in 2022 because there are no signs of major ailments. However, this doesn't permit you to neglect your health. Regular check-ups remain mandatory and don't brush off mild illnesses as they can progress into something more serious. You can further boost up your immunity by regularly taking supplements or participating in outdoor exercises like cycling and hiking. Take care of your diet as well by enjoying alcohol and high cholesterol food in moderation.
Goat Zodiac 2022:

Career & Wealth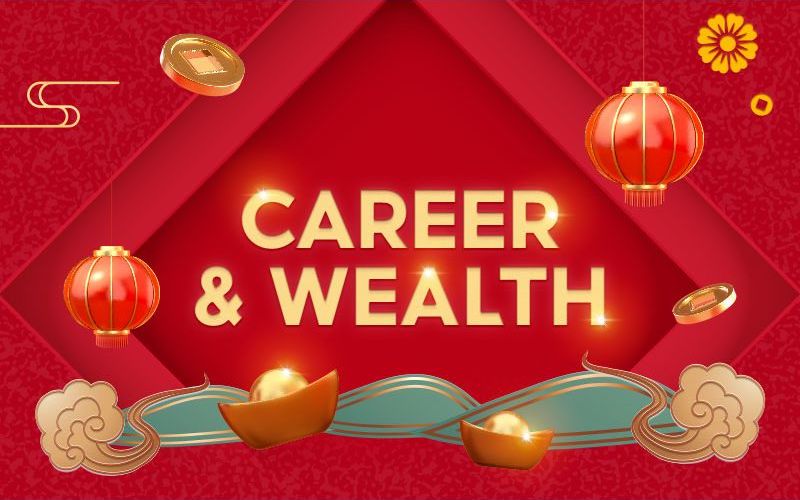 What sets the Goat apart from the pack is their single-minded drive for success, bulldozing through any obstacles with confidence. In 2022, the Goat's career aspirations will soar to new heights as opportunities at the workplace open up. Hence, keep an open mind for new tasks that can showcase your abilities. As you punch in long hours at work, ensure your workstation is optimised with good ergonomics from chairs to keyboards. Don't forget to give your stiff body some TLC too! Get a foam roller so you can roll out any muscle knots at the end of the day. 
Goat Zodiac 2022

: Love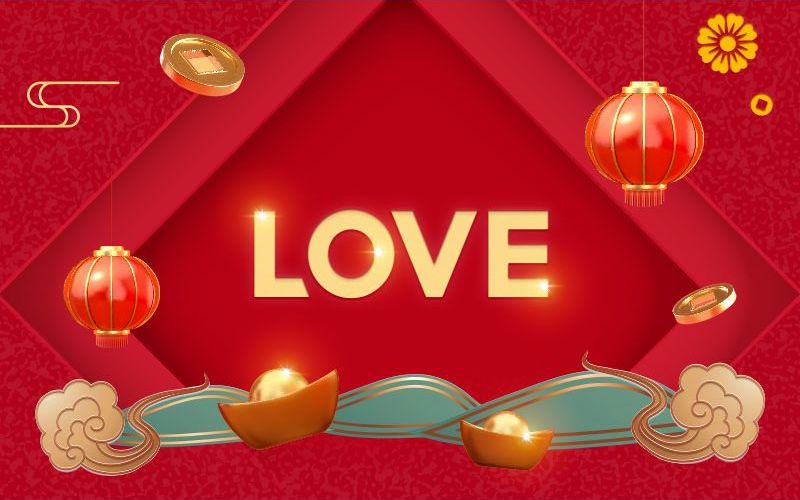 In short, the love life of the Goat zodiac in 2022 is expected to be really positive. If you're single, you will find romance at unexpected places, so be aware of any potential advances from interested parties. If you're married, your relationship will blossom. As such, this year is a suitable time to start taking grooming seriously to attract suitors. Invest in skincare products so your complexion can look flawless every day or spruce up your wardrobe with new shirts for men and dresses for women.
Goat Zodiac 2022

: Lucky Elements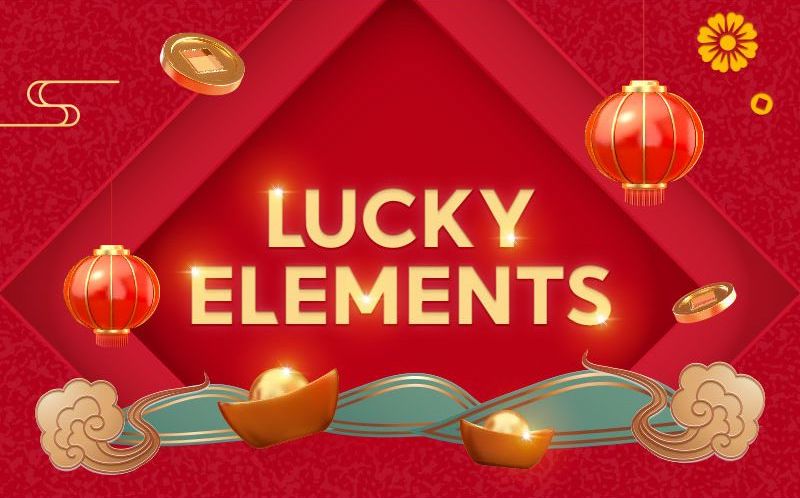 Now that you know your outlook for the year, there are a few ways to improve it even further. Goat, your lucky colours are yellow, brown, red, purple, pink, and orange so keep these shades in mind the next time you're purchasing something new. For numbers, 5569 are your lucky digits. When it comes to directions, definitely focus on southwest. Meanwhile, the lucky stones for the Goat horoscope in 2022 include citrine quartz and smoky quartz, so take note if you're shopping for jewellery.
For more specifically curated items for the Goat, click on the button below!
Goat Zodiac 2022

: Forecast Summary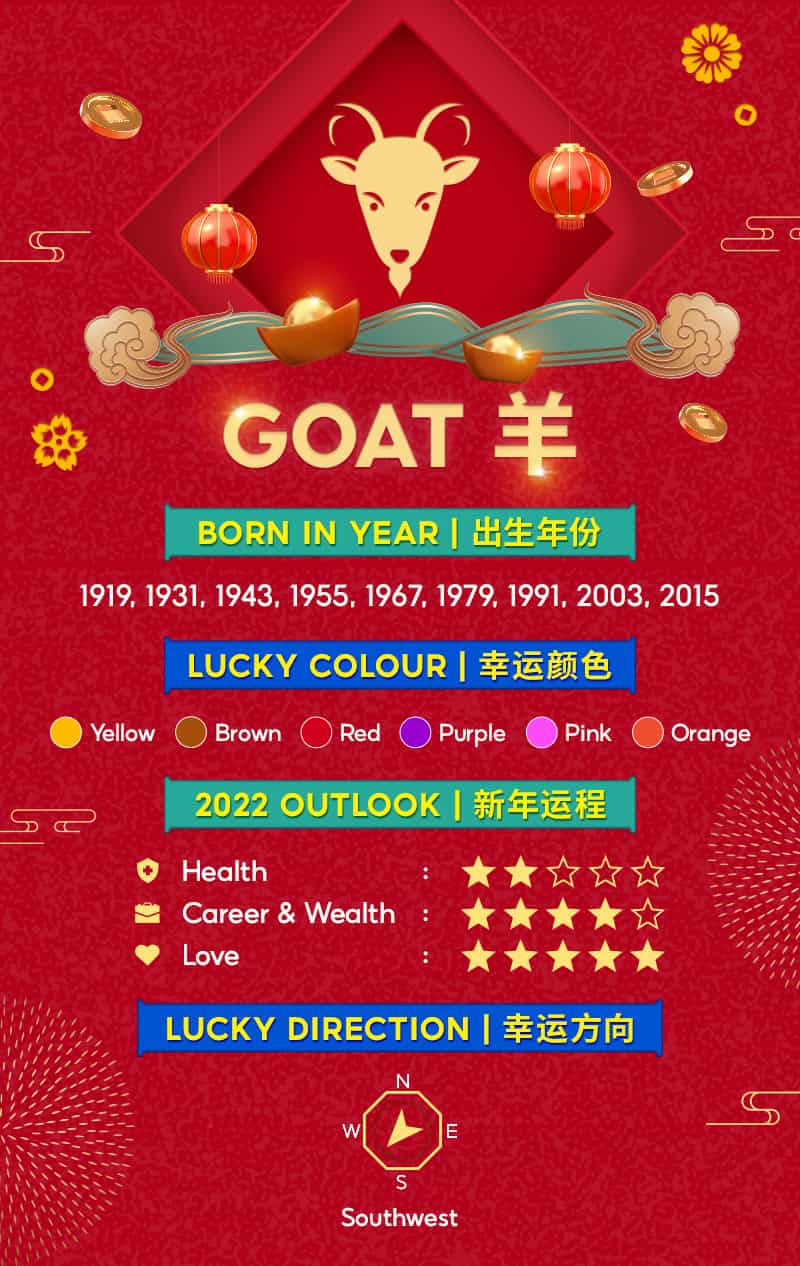 Overall, it'll be nothing but a great year for the Goat horoscope in 2022. From love to health, all sectors are looking great. Having said that, never allow complacency to set in as your fortune can easily be swayed by careless decisions. So be mindful and let the Year of the Tiger work in your favour, Goat!
To prepare the Goat for the year ahead, visit the Shopee CNY Sale happening from 11 January to 2 February for attractive deals offering great savings you can't find anywhere else! From daily essentials like detergents to the latest smartphones, discover products from your favourite brands and more at amazing prices!
For more 2022 Chinese zodiac readings, head over to our dedicated zodiac microsite here.