Isn't it ironic that a water heater is an essential household appliance even in hot and humid Malaysia? Because without it you'll emerge from showers shivering, teeth chattering, and wondering why ice bucket challenges were trendy. Below, we'll run through the best water heaters in Malaysia so your showers are always warm and cosy. Before the list, here's what you need to look out for before buying one. 
Things To Consider Before Buying A Water Heater
Safety features: Even the best water heater in Malaysia poses safety risks, so look for the ones with temperature and pressure relief valves to prevent accidents. Additionally, ensure that the internal metal parts are insulated against electric current.
Energy efficiency: The higher the efficiency rating, the more dollars you can shave from your monthly electricity bill. Plus, it's also good for the planet.
Durability and warranty: Water heaters are built to last, but if they break down from manufacturing faults, at least there's a warranty period you can fall back to for replacements or repairs.
Style: Though "aesthetically-pleasing" doesn't come to mind when describing a water heater, it doesn't hurt for it to match the look of your bathroom. 
Cost: Water heaters can vary significantly in price depending on the make and brand. Consider your budget and plan your purchase accordingly. 
The

Best Water Heaters In Malaysia

For Soothingly Warm Showers Every Day
Squeaky clean. 
1. Toshiba Instant Water Heater TWH-38EXPMY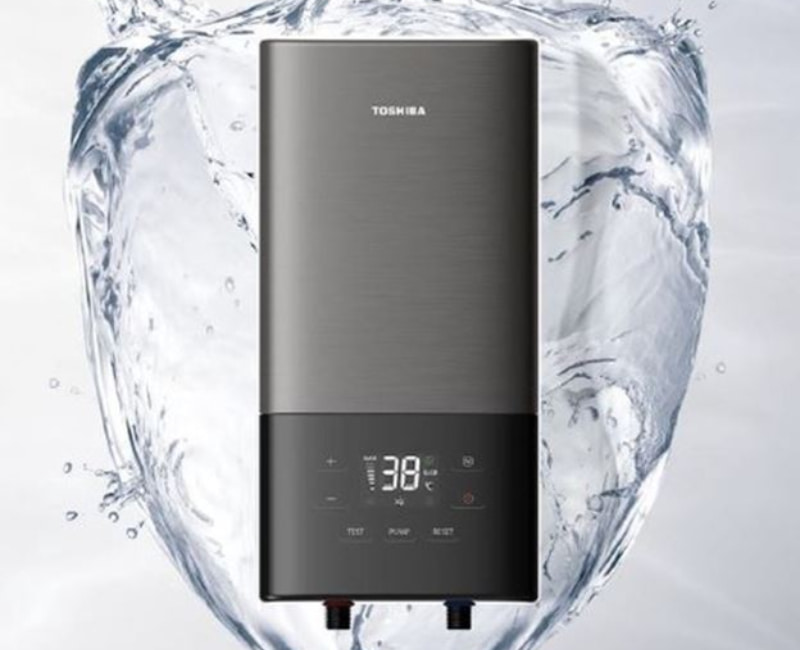 A best-selling water heater in Malaysia, this Toshiba model has three modes for specific showering needs: Cool (for after sweaty workouts), Morning, and Evening. They come in addition to the shower head with different spray settings. Inside, the heating element is powered by a spiral red copper rod that inhibits nasty bacteria like E.coli and Staphylococcus aureus, ensuring consistently clean water. As an added safety feature, the built-in Earth-Leakage Circuit Breaker (ELCB) immediately cuts off current flow when it detects electric leakage. 
Minimum flow rate: 1.5L
Input voltage: 220V
Weigh (kg): 3
Dimensions (mm): 420x210x84.5
2. Panasonic R Series DH-3RL1MW
If you're looking for an affordable and reliable water heater in Malaysia, the Panasonic R Series is your best bet. At just under RM300, it offers a string of features that make showering a pleasant and safe experience for the entire family. There's an ELCB to stem electric leakage, auto thermal cut-off to avoid overheating, and splash-proof casing to prevent water from seeping into the unit.  
Minimum flow rate: 1.5L
Input voltage: 240V
Weight (kg): 1.6
Dimensions (mm): 380x190x93
3. Deka DK1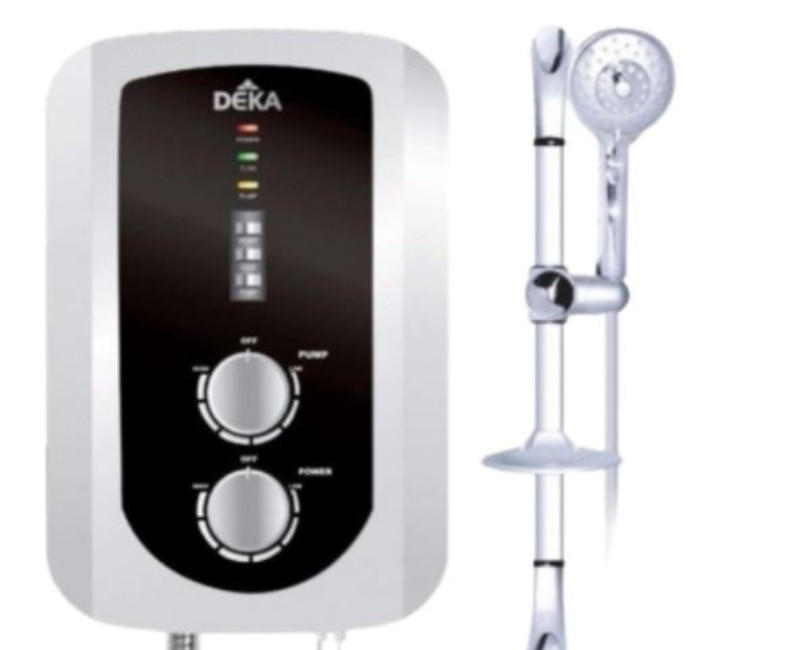 Known for its fans, Deka also makes water heaters and the DK1 is one of its first few models. Equipped with a turbojet pump that helps to boost your water pressure up to 43.5 psi, a nifty feature to have if your home's water pressure is less than satisfactory. The rest of the heater is standard with turn knobs for temperature and pressure control. 
Minimum flow rate: 2L
Input voltage: 240V
Weight (kg): 2
Dimensions (mm): 340x240x86
4. Electrolux 500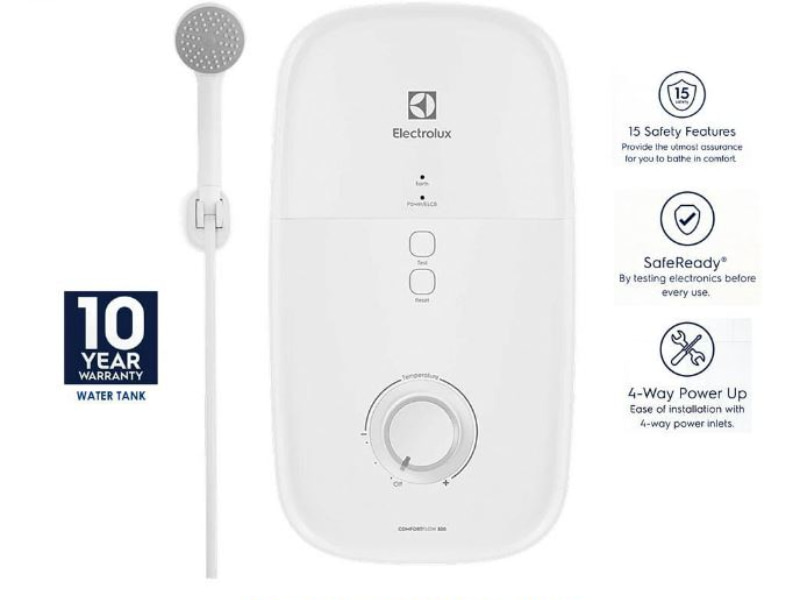 Using the proprietary ComfortFlow Water Tank, the Scandinavian-inspired Electrolux 500 maintains ideal temperature with twice the stability so your showers will always be satisfactory, no matter how cold or hot you want them to be. Its safety features include the intuitive SafeReady that crosschecks internal parts before use as an added protection against electric leakage. And for easy installation, there are four access points for connecting to the power supply. 
Minimum flow rate: 2L
Input voltage: 240V
Weight (kg): 2.5
Dimensions (mm): 401x220x90
5. Panasonic DH-3RP1MK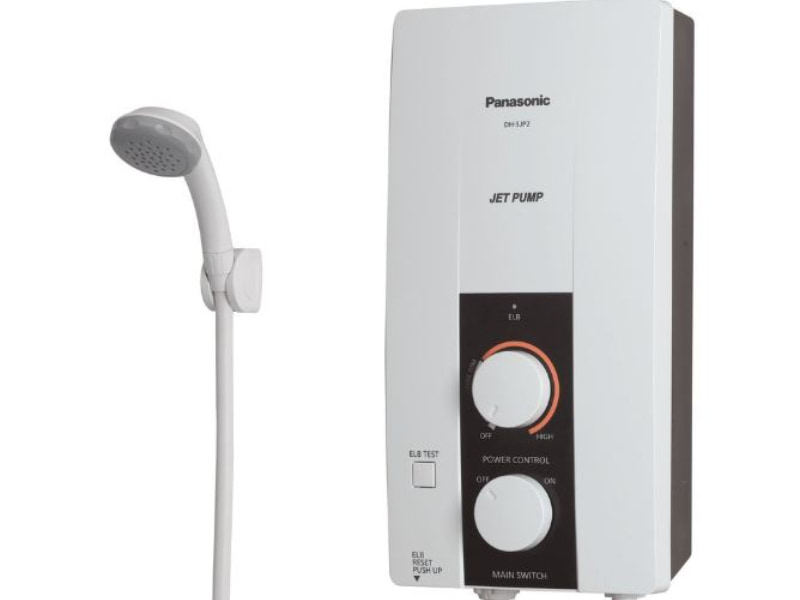 Prime for efficiency even when water pressure is low thanks to a powerful internal jet booster pump, this Panasonic water heater is best for high-rise residentials in Malaysia. And for such a well-oiled machine, it's impressively quiet. The DH-3RP1MK's safety features are not understated too, with a 9-point checklist covering everything from insulation to circuit breaking. 
Minimum flow rate: 2L
Input voltage: 240V
Weight (kg): 2.7
Dimensions (mm): 380x190x93
6. Elba Instant Water Heater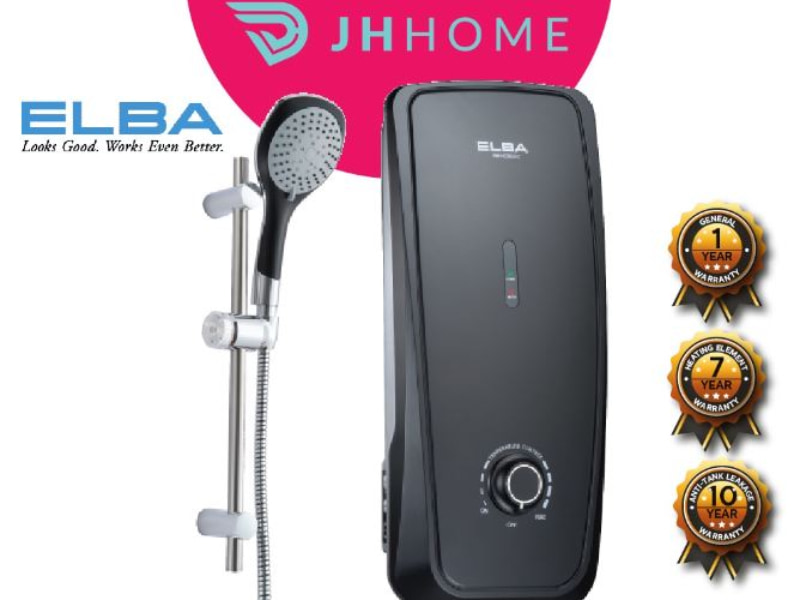 This Elba water heater has a showerhead with five spray patterns to produce an exceptional variety of great showering options. The built-in auto water flow switch creates streams of water in consistent flow so there's no worrying about unpredictable sprays. On the outside, the haptic turn knob gives you precise control over the temperature of your shower. 
Minimum flow rate: 2L
Input voltage: 220V
Weight (kg): 1.4
Dimensions (mm): 440x190x89
7. Joven Innovative Series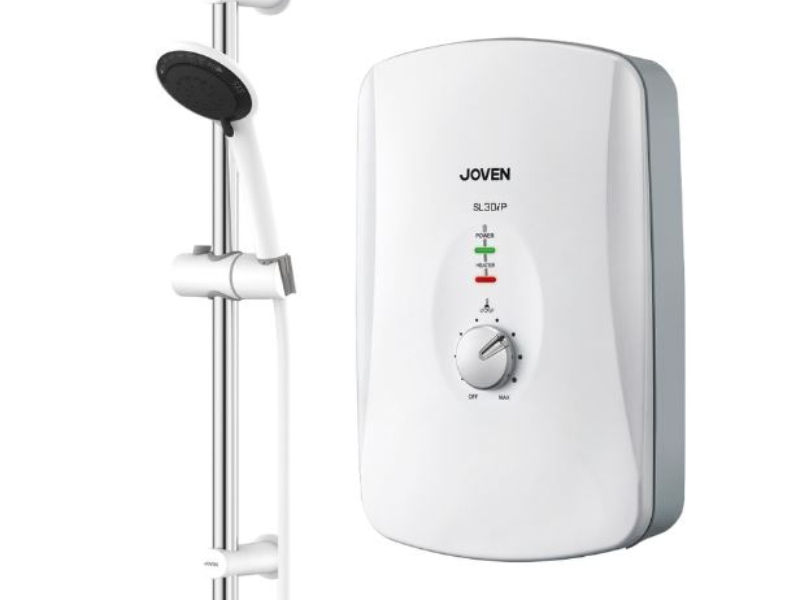 Slim, stylish, and feature-packed, the Joven Innovative Series certainly counts as among the best water heaters for modern Malaysian homes. Available in sleek black or pristine white, the machine goes beyond its modern appeal with the inclusion of an energy-saving inverter pump that dials back electricity consumption by 50%, an industry-grade circuit breaker, and a surge protector to stem unexpected power surges. 
Minimum flow rate: 2L
Input voltage: 220V
Weight (kg): 3.5
Dimensions (mm): 237x358x70
8. Rubine Instant Water Heater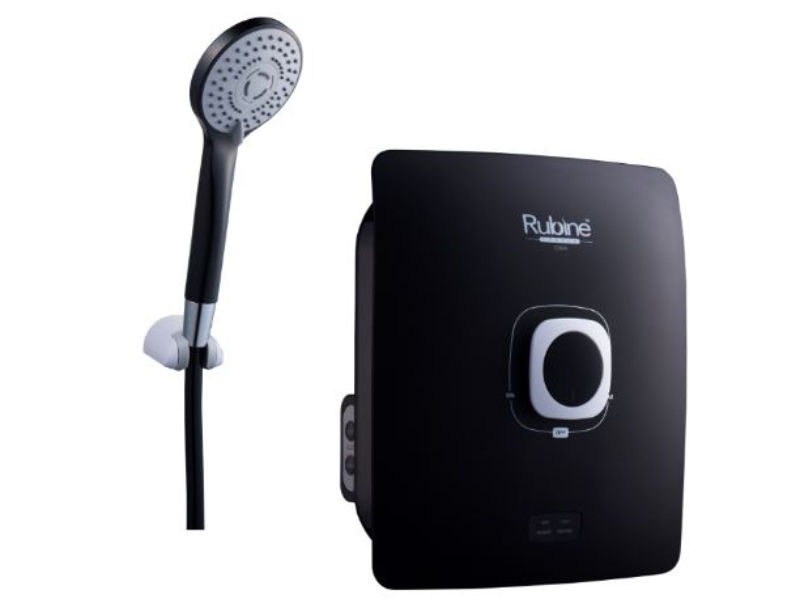 Decked out in a polished and scratch-resistant matte black shade, Rubine's water heater offers versatility for snappy showers or relaxing baths with a showerhead consisting of five modes. Water flows through a filter to remove impurities before the built-in heating component brings it to the desired temperature. 
Minimum flow rate: 1.6L
Input voltage: 240V
Weight (kg): 1.2
Dimensions (mm): 236x87x259
Get The

Best Water Heater In Malaysia

For Perfect Showers Every Day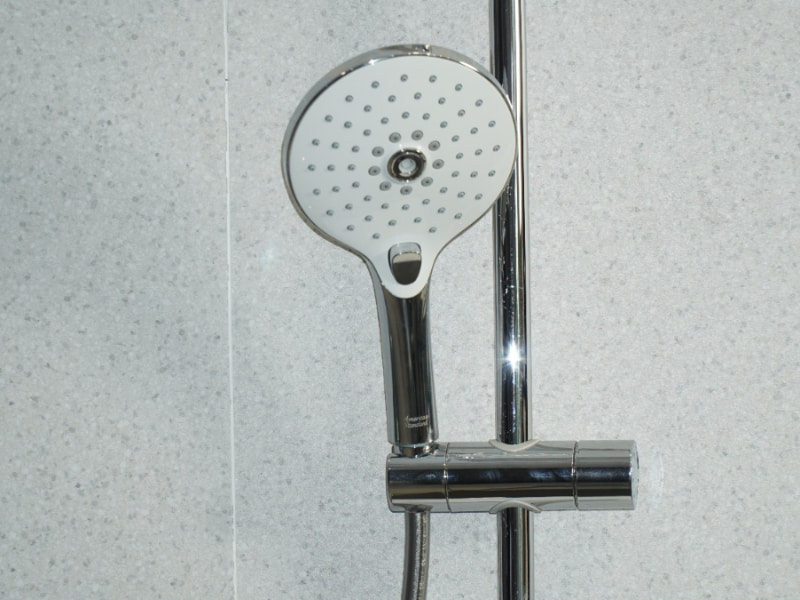 Like shopping for any other home appliance, it's important to first decide on a budget, the features you want, and the design before you commit to a water heater. After all, it doesn't make sense for you to be changing to a new model every few years. On the lookout for more electrical appliances for your abode? We've got you covered with our thoroughly curated shopping guides ranging from standing fans and air purifiers to fridges and cordless vacuum cleaners.
Cover image sourced from Pixabay via Pexels.