Vegan and vegetarian grub suffer the bad rep for being bland and uninspired. But that's far from the truth! Whether you just prefer greens and grains or have strict dietary restrictions, these best vegan and vegetarian restaurants in KL serve delicious and wholesome plant-based meals without compromising flavour. With cuisines ranging from Indian and Mediterranean to Chinese and Thai, the varieties are endless and you won't find boring salads at any of these places. 
What's The Difference Between Vegetarian And Vegan? 
While both vegetarians and vegans don't consume any meat, poultry, and fish, a vegan also doesn't consume dairy milk, dairy cheese, eggs, or any other product derived from an animal and these include gelatin and honey. 
People who don't eat meat or poultry but consume fish and shellfish are pescatarians, whereas part-time vegetarians are often referred to as flexitarians. 
These Are The
Best
Vegan &
Vegetarian Restaurants In KL
For Solid Meat-Free Options
Going on a plant-based diet in the Klang Valley has never been easier. 
1. Annalakshmi Vegetarian Restaurant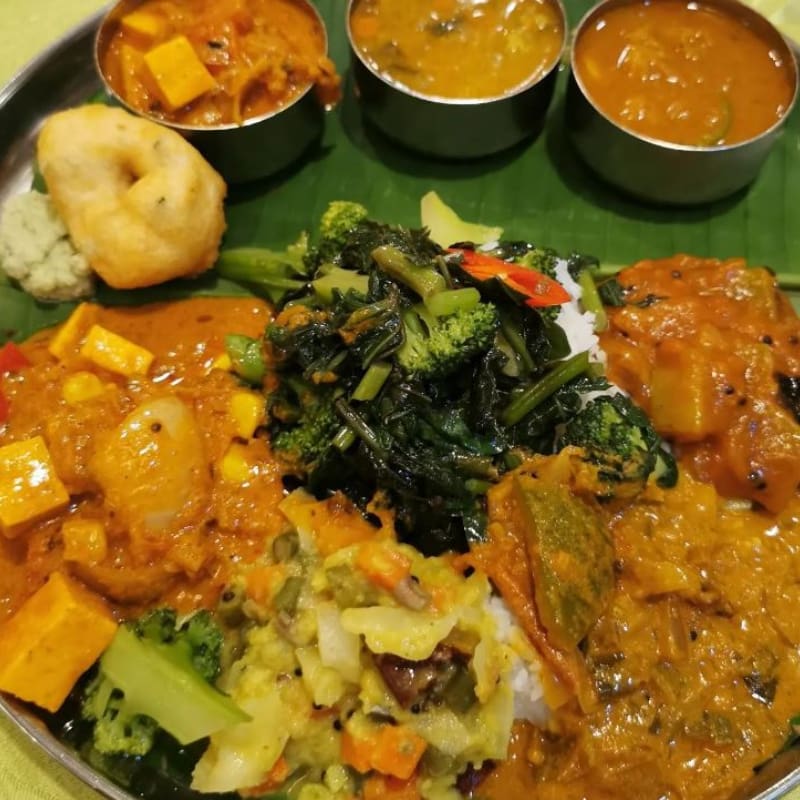 Located in Klang Valley's Little India aka Brickfields is Annalakshimi, a longstanding establishment known for its hearty vegetarian fare and a pay-as-you-wish business model. In this simple restaurant located in the basement of a temple overlooking the Klang River, diners line up at the counter with plates full of rice drizzled with curry or sambar before scoops of warm vegetarian dishes pile on top. Cap off this satisfying meal with a bowl of sweet green bean payasam. Once again please remember this is a place of charity and pay a sum you believe is fitting for the food you took. All proceeds go to running a community clinic. 
Address: 116, Jalan Berhala, Brickfields, 50470 Kuala Lumpur
Opening Hours: 
Tues – Sun: 11.30am – 2.30pm, 6pm – 9.30pm
Contact: 012-7474 895
2.  Ganga Cafe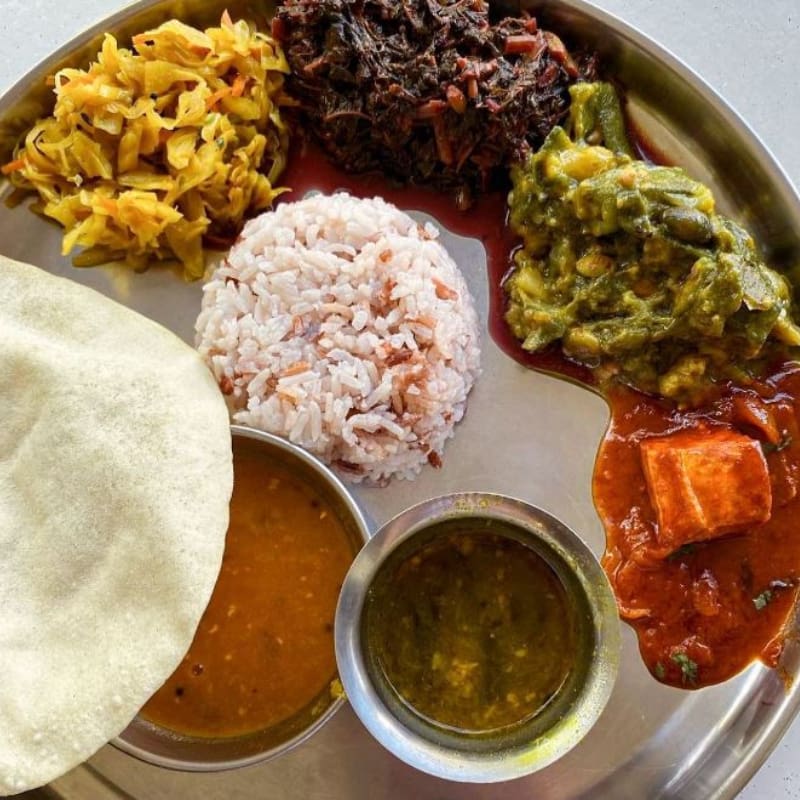 An Indian vegetarian restaurant in KL best known for its MSG and gluten-free items, Ganga Cafe at Bangsar has been going steadily, developing a loyal customer base. The goal is simple; to be a place "where food is made from the heart", so you can expect to find hearty home-style North Indian favourites like briyani, chapati, paratha, and more, accompanied by a colourful array of vegetables. For a substantial and affordable lunch, the tali sets are great value for money as they come with your choice of rice or chapati, four sides, and a tangy rasam to wash it all down. 
Address: 19, Lorong Kurau, Bangsar, 59100 Kuala Lumpur
Opening Hours:
Mon – Fri: 10am – 10pm
Sat – Sun: 9am – 10pm
Contact: 03-2284 2119
Website | Facebook | Instagram
3. The Hungry Tapir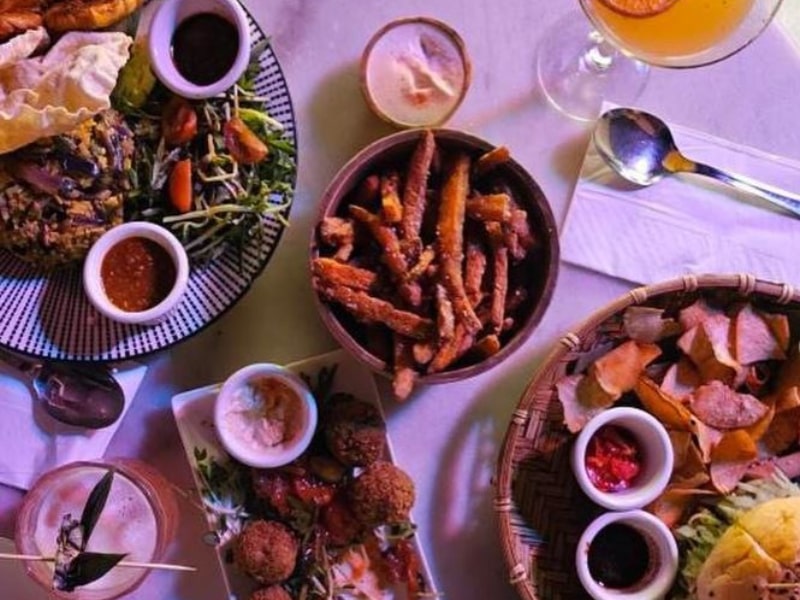 A stone's throw away from Petaling Street's contemporary cafes and bars, The Hungry Tapir makes meat-free dining fun with its stripped-back decor and funky creations inspired by local staples. Its version of the beloved roti canai is tossed with almond oil instead of ghee and served with vegetable dhal and tempeh sambal. Perfect for the 'gram, the Pink Bombshell Burger is as much a visual feast as it is a bite. A beetroot patty garnished with melted vegan herb cheese and homemade BBQ sauce is sandwiched between two fluffy buns, accompanied by sweet potato fries and vegan mayo on the side. 
Address: 135, Jalan Petaling, City Centre, 50000 Kuala Lumpur
Opening Hours:
Tues: 12pm – 10pm
Wed: 12pm – 3pm, 6pm – 10pm
Thurs: 12pm – 10pm
Fri – Sat: 12pm – 12am
Sun: 12pm – 10pm
Contact: 03-2022 2137
Website | Facebook | Instagram
4. Nature's Vegetarian Restaurant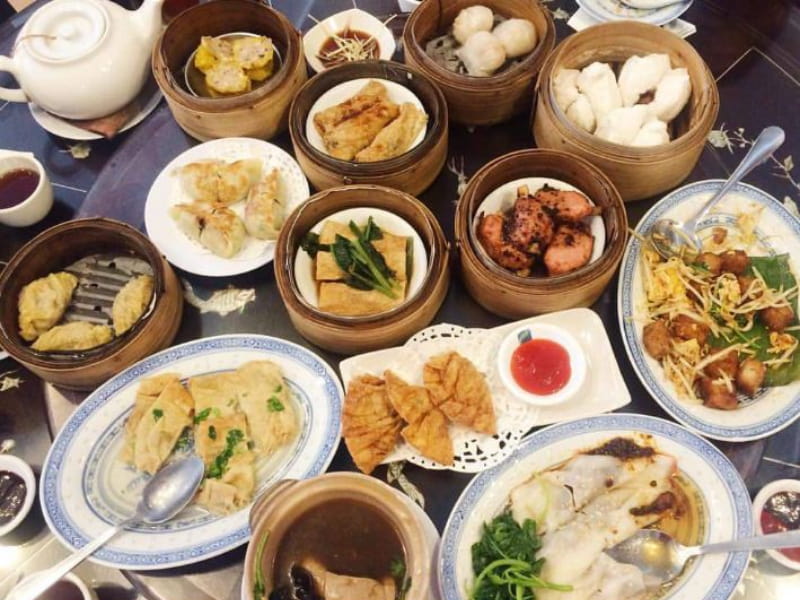 Nature's is your best bet if you're looking for a restaurant serving Chinese-style vegetarian and vegan grub in KL. Familiar favourites hoard the menu, ranging from dim sum to tai chow dishes, all equally packed with flavours as compared to their meat alternatives. Don't expect to find bland mock meats on the menu either—everything is made with premium ingredients such as pearl mushrooms and lotus roots. 
Address: 24, Jln Telawi 3, Bangsar, 59100 Kuala Lumpur
Opening Hours: Daily, 9.30am – 9pm
Contact: 03-2283 5523
5. Fan Cai Xiang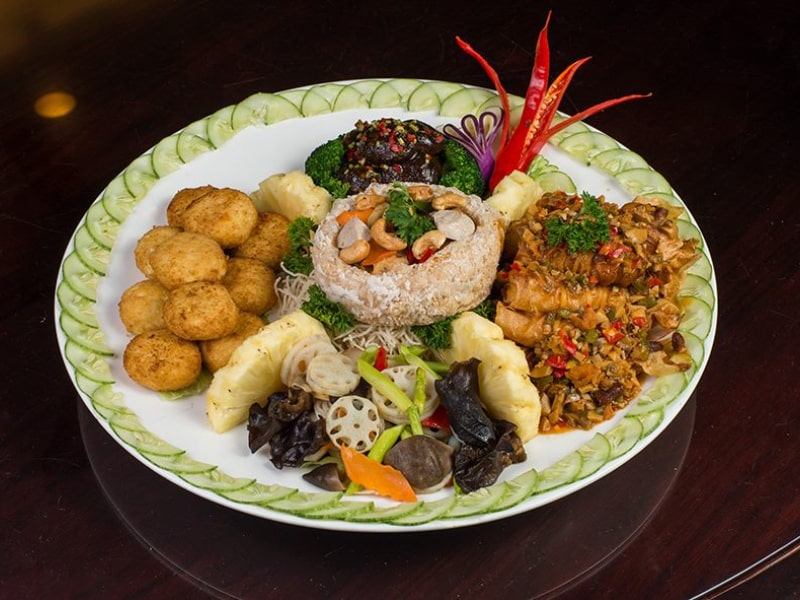 Come to Fan Cai Xiang, loosely translates to "Fragrant Dishes", for vegetarian food that won't break the bank. This decades-old restaurant has been the cornerstone of meat-free dining in Taman Desa, boasting over 100 dishes to please every taste preference at the dinner table. Even those who don't fancy mock-meat should give the dishes a try, all of which resemble real meat in texture, taste, and even appearance. The restaurant gets busy on weekends, so reservations are highly encouraged. 
Address: 35G Plaza Danau 2, Jalan 1/109f, Taman Danau Desa, 58100 Kuala Lumpur
Opening Hours: Daily, 11am – 3pm, 6pm – 10pm
Contact: 03-7981 9812
6. I Love Veggie Steamboat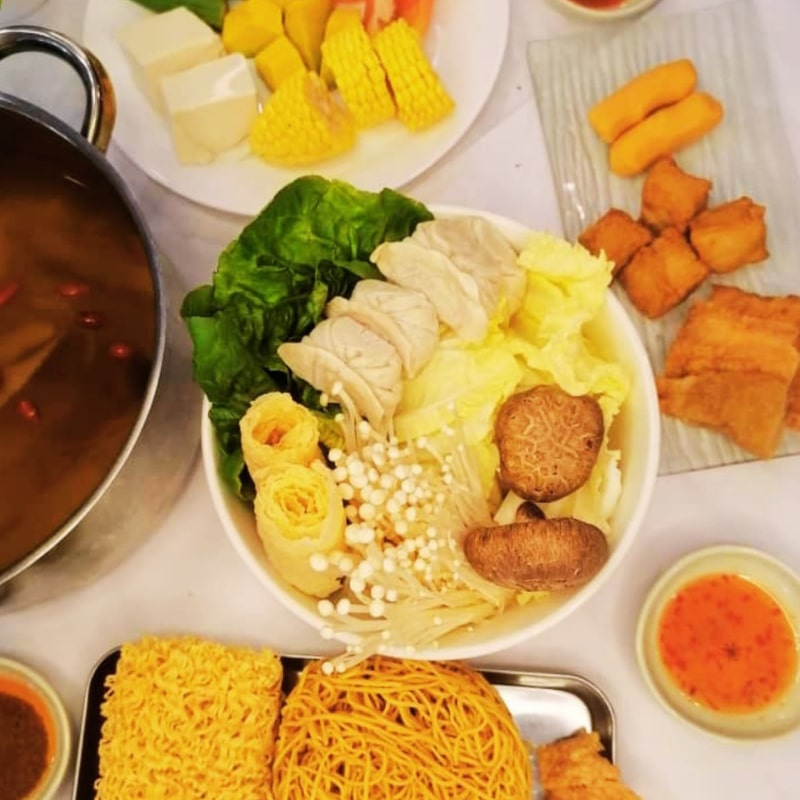 One of the best Chinese vegetarian steamboat restaurants in KL, I Love Veggie Steamboat is where you can stuff yourself silly with an all-you-can-eat buffet feast consisting of over 100 ingredients. From leafy greens of every kind and fresh mushrooms to decadent ice creams as dessert, diners of all ages will enjoy filling their bowls for as long as their stomachs permit. Steamboat pots are provided separately, so you don't have to worry about having someone else's chopsticks dipping into your soup base. 
Address: 25, Jalan Metro Perdana Timur 2, Taman Usahawan, 52100 Kuala Lumpur
Opening Hours:
Wed – Fri: 5pm – 10pm
Sat – Sun: 12pm – 10pm
Contact: 018-292 1800
7.  Sala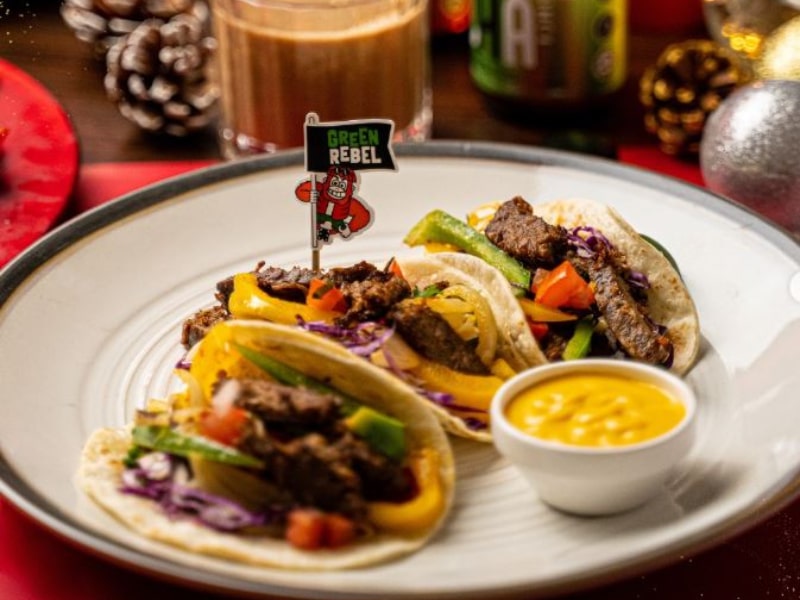 Unlike any other Mexican restaurants in town, Sala serves Tex-Mex sans meat. Try its Shrooms Asada Burrito which sees mushroom asada, cilantro lime brown rice, black beans, slaw, tomato salsa, lettuce, sour cream and roasted tomato chipotle salsa wrapped in a flour tortilla. Replacing conventional meat proteins as the base, the Sweet Bean Taco puts three types of sweet potatoes on top of a floor tortilla with black beans, slaw, pico de gallo, sour cream, and roasted tomato salsa. 
Address: A-G-3A Galeria Hartamas, No 21 , Jalan 26a/70a, Desa Sri Hartamas, 50480 Kuala Lumpur
Opening Hours: Daily, 11am – 10pm
Contact: 011-1150 3606
Website | Facebook | Instagram
Related: 7 Ice Cream Shops In KL To Cool You Down With Creative Flavours 
8.  Mr Naan & Mrs Idly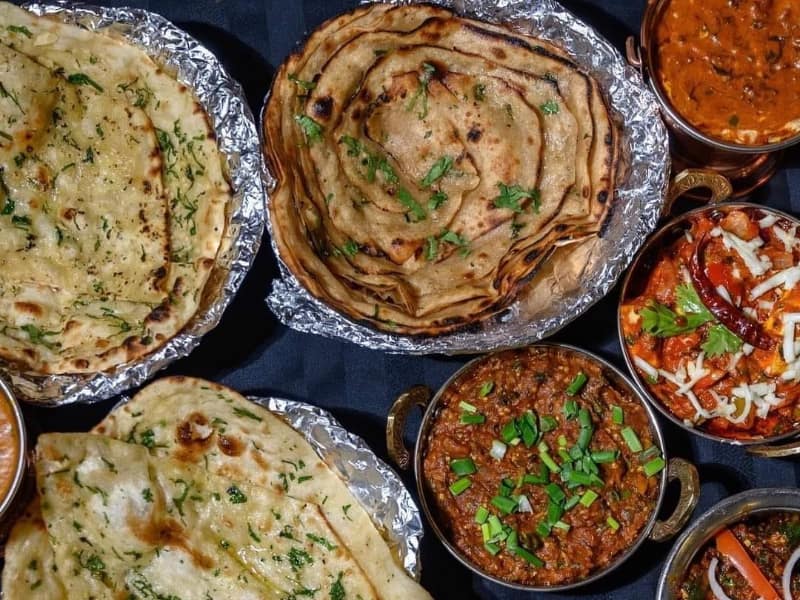 A mainstay of Brickfields' vibrant culinary community and quite possibly one of the best vegetarian Indian restaurants in all of KL, Mr Naan & Mrs Idly serves lip-smacking meat-free Indian favourites to hungry diners from all over the Klang Valley. Everything on the impressively wide-ranging menu is affordably priced, from breakfast staples like tosais and chapatis to substantial carbs like samosas and naans. Really hungry? Opt for the buffet spread.
Address: 190, Jalan Tun Sambanthan, Brickfields, 50470 Kuala Lumpur
Opening Hours: Daily, 11.30am – 10pm
Contact: 019-261 7070
9.  Yuet Sum Hin Vegetarian Restaurant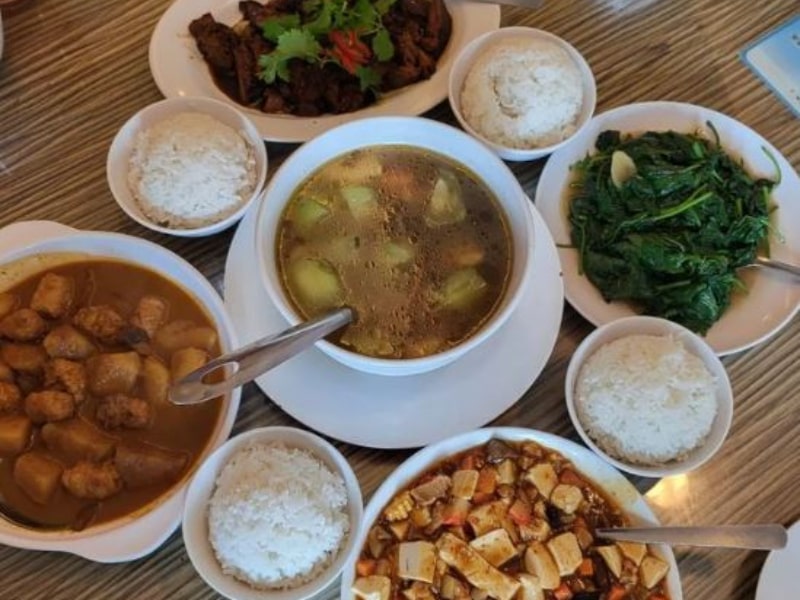 Know someone who chides meat-free grub as boring and bland? Bring them to Yuet Sum Hin ASAP. Located amongst the controlled chaos of Bukit Bintang, it serves rustic Chinese fare sans meat without voiding wok hei, especially the signature fried rice and Singapore fried bee hoon. In terms of dishes for sharing, get the fried oyster mushrooms slattered with sweet and sour sauce for a tangy crunch or the fiery mapo tofu that will have you grabbing the nearest tissue box. 
Address: No.8, Ground Floor, Jalan 1/77, Jalan Changkat Thambi Dollah, Jalan Pudu, 55100 Kuala Lumpur
Opening Hours:
Tues – Sun: 10.30am – 2.30pm, 5pm – 9pm
Contact: 03-2148 4681
Get Flavourful Meat-Free Dishes At These
Best Vegan & Vegetarian Restaurants In KL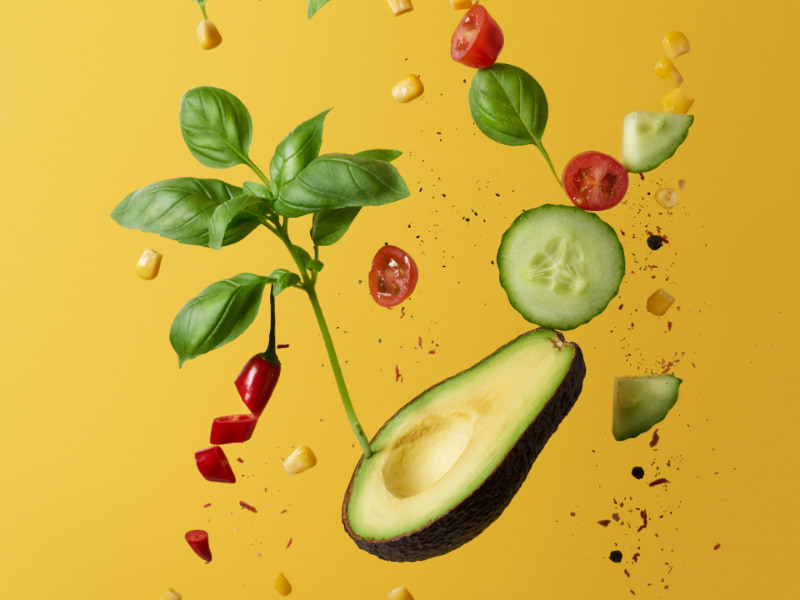 Gone are the days when a meat-free diet spells bowls of boring salads and flavourless fare. Whether your reasons for seeking out something vegan, organic or vegetarian (or any combination of these) are for health, animal welfare, religious reasons or the environment, there are plenty of vegetarian and vegan restaurants in KL, and we've listed some of the best ones above. 
For more recommendations on the latest spots to eat and drink in the Klang Valley, look to our food guide featuring everything from the fluffiest roti canais to the best places for fresh sushi.
Cover image sourced from @salamalaysia and @thegangacafe via Instagram.