Let's face it, the sound output coming from your PC monitor or laptop isn't all that great. Sure, you can plug in a pair of headphones/earphones to get better audio, but not everyone is comfortable with having something on their ears for hours on end. And not to mention, the inconvenience of having to take them off whenever you move away from the computer. If you want great audio minus all the downsides of a headphone, getting a dedicated set of speakers is the way to go. Here are the best PC and computer speakers to consider.
Best PC Speakers

To Buy In Malaysia
Logitech Z333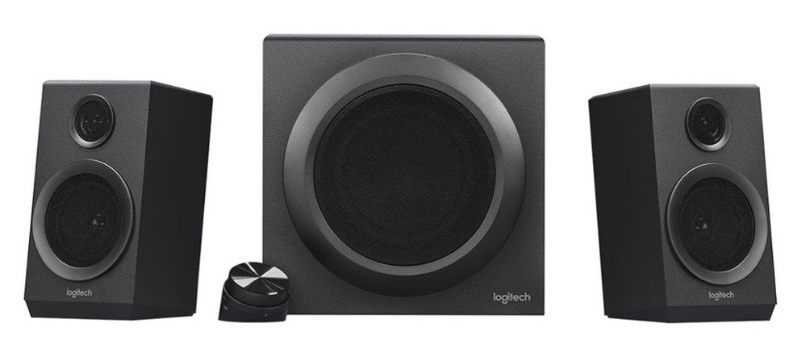 The Logitech Z333 is a 2.1 multimedia speaker system that consists of two satellite speakers and a large, front-facing subwoofer. It can deliver 80 Watts Peak/40 Watts RMS audio power, with some strong bass from the subwoofer.
You can connect up to two compatible devices to the system via the 3.5mm jack as well as RCA inputs. Controlling the system is effortless with the included control pod, while a dedicated control knob on the back of the subwoofer lets you easily adjust the bass level.
Edifier R1700BT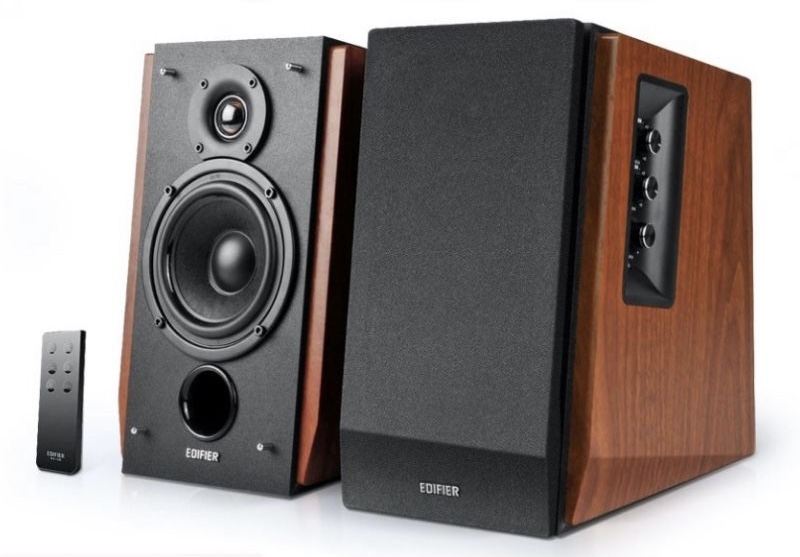 Speakers come in all shapes and sizes, but there is probably nothing as aesthetically pleasing as a pair of wooden bookshelf speakers that offer a rustic charm, like the Edifier R1700BT.
Beneath the old-school-looking exterior, you have a pair of Bluetooth-enabled speakers, so hooking it up to the system requires only a few clicks. It also means that you can easily connect your phone to it and enjoy your music even when your computer is off.
The audio plays out from its 4-inch Nomex composite subwoofer on top of Φ19 silk dome tweeter speakers.
Logitech Z906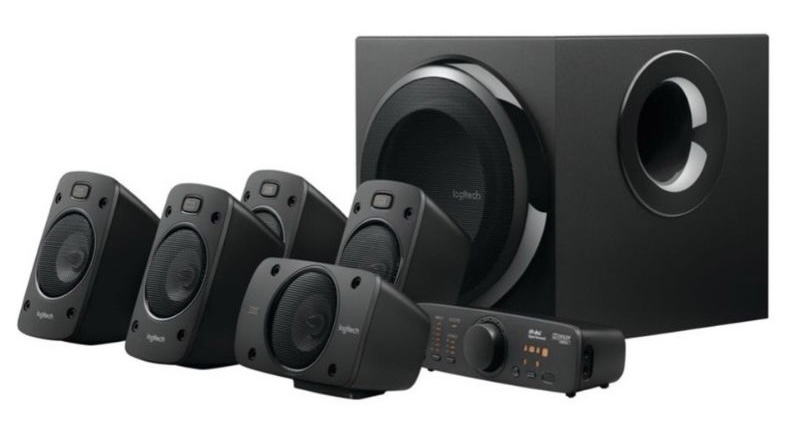 For those looking to go all out, the Logitech Z906 might just be what you are looking for. The 5.1 surround sound speaker system comes with no less than six speakers, including a heavy-duty subwoofer.
Besides offering a cinematic audio experience with sounds coming from almost every direction (if you place the speakers as such), the THX, Dolby Digital, and DTS certifications are the cherry on top and music to the ears of audiophiles.
You can connect up to six compatible devices to the system, which means something like a gaming console can be hooked up to it alongside your computer. In addition to a control console, you will also get an included remote control.
Best PC Speakers

For Gaming To Buy In Malaysia
Razer Leviathan Surround Sound Bar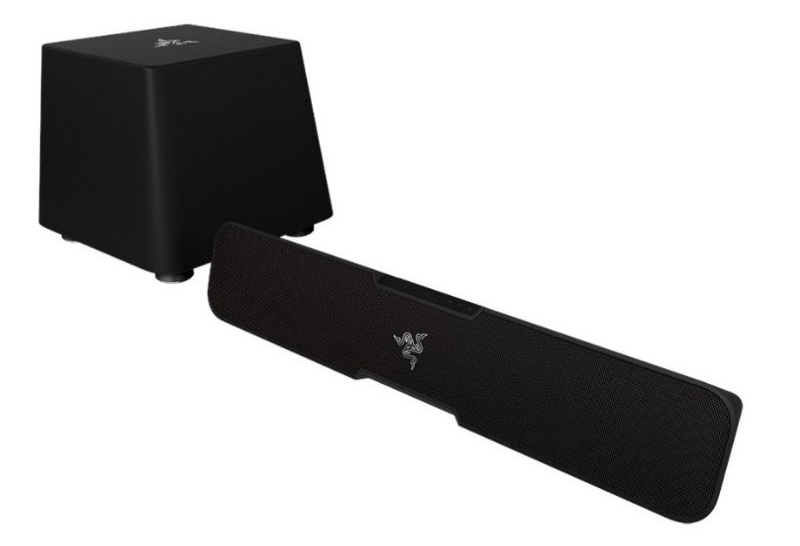 A traditional speaker system might be the first option that many would go for, but you should also consider a soundbar which has its own merits and can be just as good (if not better).
For gamers, one of the best PC speakers you can get is the Razer Leviathan, which consists of an all-in-one Bluetooth soundbar and a subwoofer. The combination of the soundbar—which features two 2.5-inch full-range drivers and two 0.74-inch tweeters—and the downward-firing subwoofer will be able to deliver some epic thundering sounds that will envelop the whole room. 
Warning: You might be the source of complaint by your next-door neighbours.
Razer Nommo/Nommo Chroma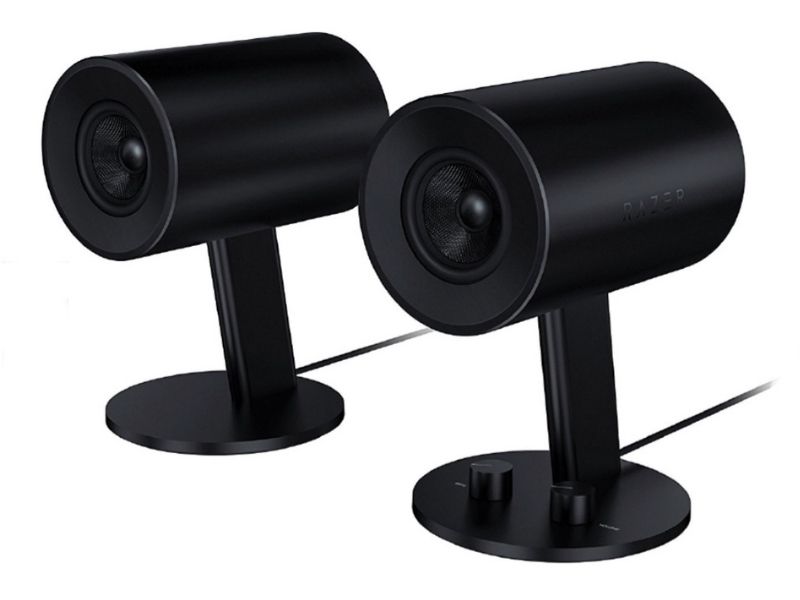 Some may see speakers as just side accessories to pump out the audio and nothing more. But there are also many individuals who take them at face value and regard them as eye-candy components of their desk setups.
For the latter, the Razer Nommo is something a gamer will want for their gaming room setup. A futuristic gun, an auto meter, or whatever it is that you can think of, it can't be denied that these speakers look cool as hell. If you opt for the Nommo Chroma instead of the standard Nommo, you even get RGB ring lights at the base of the speakers to spice up its look even further!
Rest assured that this pair of speakers is not just all style but no substance. It's capable of delivering powerful audio with custom woven glass fibre 3-inch drivers and rear-facing bass ports.
Best

Budget

PC Speakers

To Buy In Malaysia
Creative Pebble Plus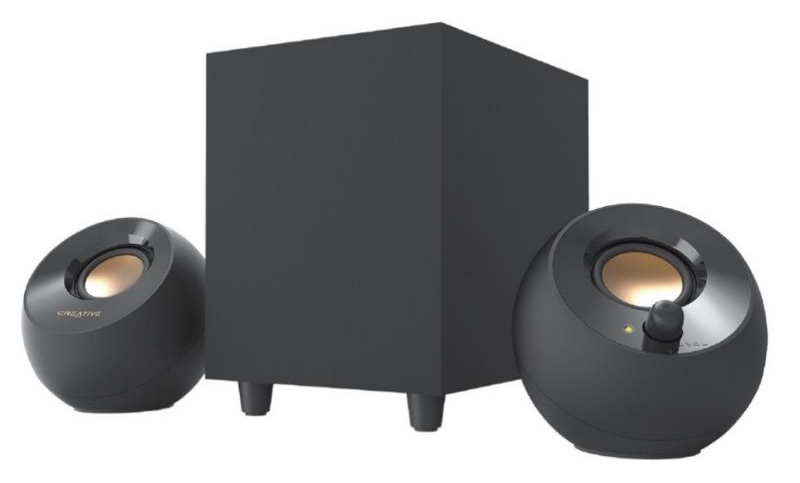 For something more on the affordable side and yet doesn't make too many compromises, there is the Creative Pebble Plus, which might be one of the best budget PC speakers you can find.
For under RM200, you get a pair of 2-inch tweeters and a 4-inch subwoofer. As far as audio performance goes, sound clarity seems to be its best quality. Don't expect booming bass coming out from these speakers, because hey, you can't have everything, especially with this price point!
Logitech Z121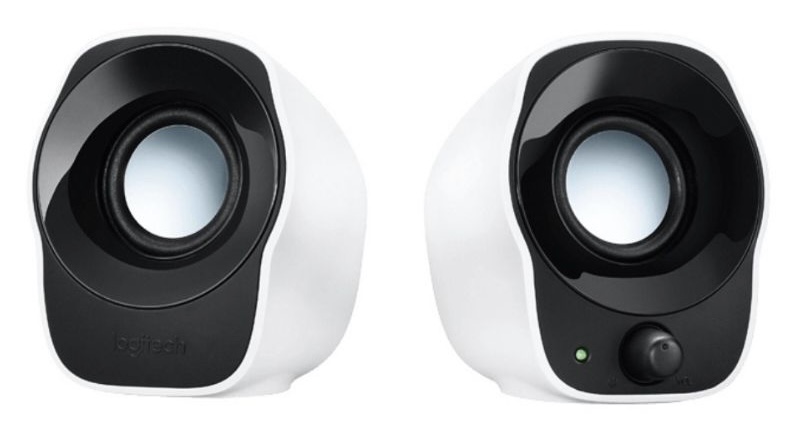 While most of the best PC and computer speakers cost upwards of a few hundred Ringgits, the Logitech Z121 not only has a below-RM100 price tag, but you can get it for less than RM50!
The Logitech Z121 is a pair of compact and highly portable stereo speakers that's perfect for users looking for something that won't take up too much space on the desk (and too much damage to the wallet). They are USB-powered speakers so setting them up is as easy as plugging the cable into a USB slot on your desktop or laptop. 
While they may not deliver earth-shattering sounds, they will certainly add some measure of oomph to the most basic of built-in speakers.
Experience Day And Night Difference In Audio With The

Best PC Speakers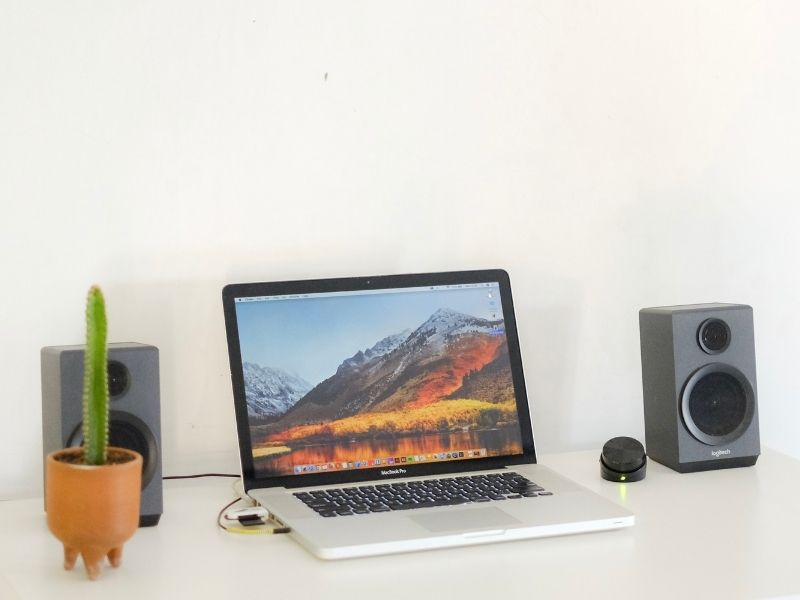 Many of us spend our time watching videos, playing games, and attending virtual meetings on our desktops or laptops. So, there are more than enough good reasons to invest in a dedicated speaker set for your system. If you ask us, it is time to treat your ears to something better with one of these best PC speakers, and never look back!
Related: Free Your Ears And Pump Up The Music With These 6 Best Bluetooth Speakers
Check out Tech Thursday for 1-day only lowest price, unbeatable deals, and extra 20% Coins Cashback every Thursday!