There's a reason why makeup sticks are taking over the beauty world. For one, unlike liquid formulas, you don't need to worry about messy application. Blending is also incredibly fuss-free, as you simply need the warmth of your fingertips to blend your product out. Plus, its compact size makes it easy to throw into your handbag for light touch-ups. Need we say more? That's why we've compiled these 10 makeup sticks, from foundations to blushes, that will help make your beauty routine a whole lot easier. 
Best

Foundation Sticks

 
The foundation stick is basically a cheat code for makeup beginners. Thanks to their creamy formula, the product can glide easily onto the skin while giving you a full, flawless coverage. Here are some of the best options available below. 
DERMABLEND Quick Fix Body Full Coverage

Foundation Stick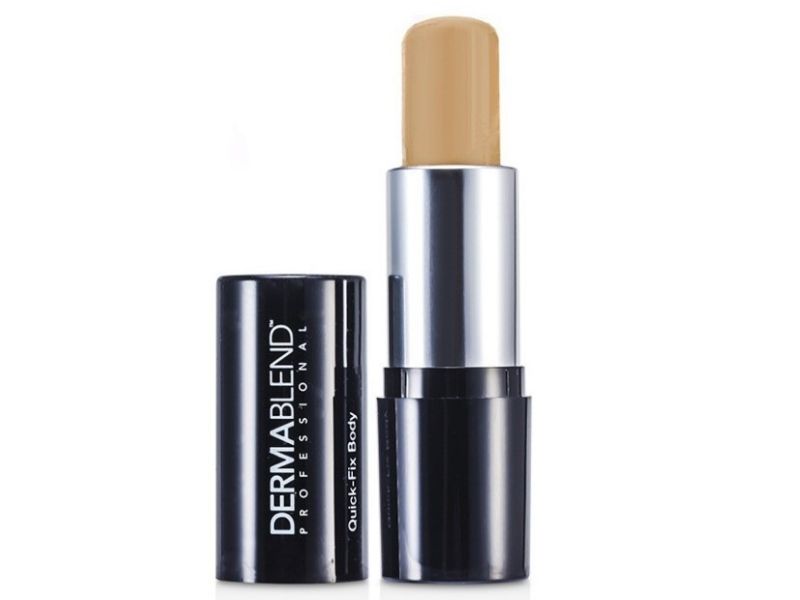 As its name suggests, Dermablend's foundation stick offers a quick fix to busy women or men on the go. Containing its own Camo-PigmentsTM to deliver high pigmentation, it features a silky texture that provides maximum coverage for up to 12 hours. Besides using it on your face, this stick foundation can also be applied to the body to conceal any blemishes or tattoos. 
BLISS Center Of Attention Balancing

Foundation Stick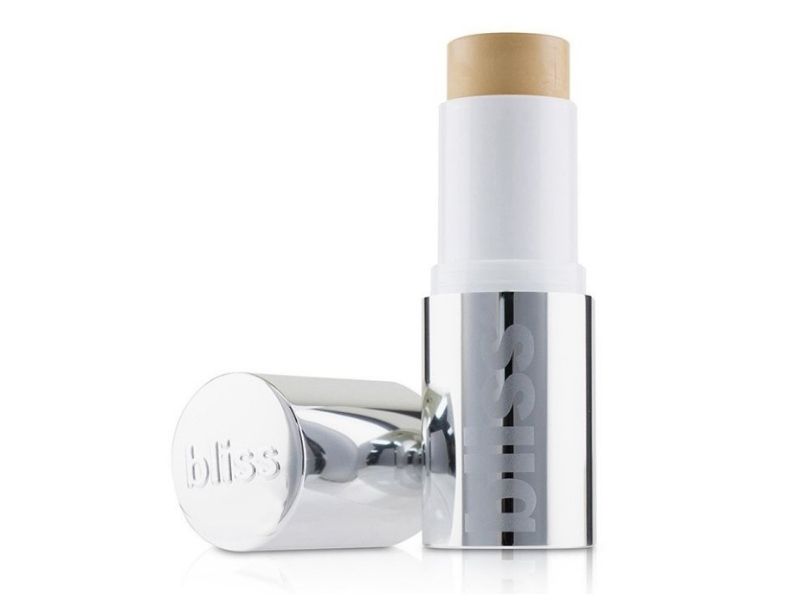 Got oily skin? Then Bliss's Balancing Foundation Stick is for you, as it helps to mattify unwanted shine and absorb excess oil. It has a gel-cream formula with buildable coverage that leaves a natural, satin finish. 
Best Concealer Sticks
Much like foundation sticks, concealer sticks are incredibly nifty products to have in your makeup bag. They also tend to be more mattifying than liquid concealers—an essential feat for oily skin types and to combat greasiness. 
Silkygirl Fix It Stick Concealer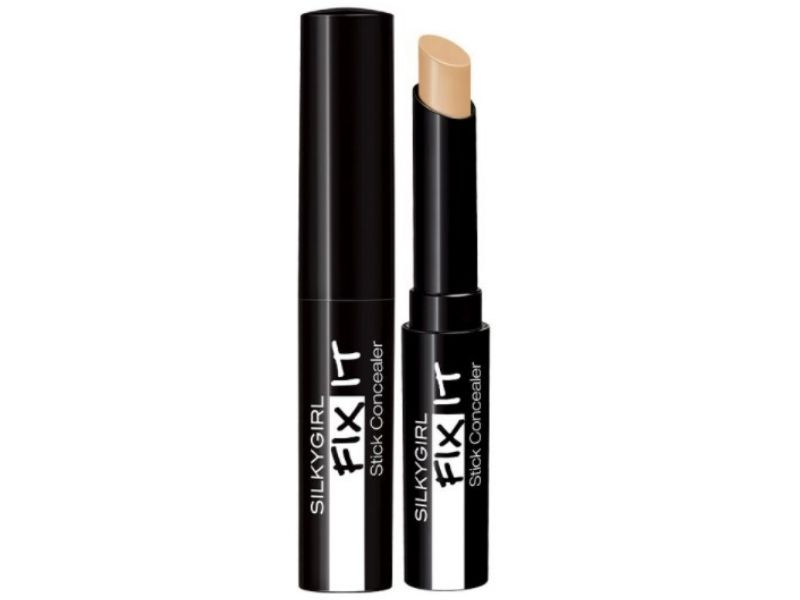 For long-wearing coverage, Silkygirl's Fix It Stick Concealer does not disappoint. It has a creamy lightweight texture that evens out the skin tone while fully concealing redness, dark circles, and blemishes. Just a few swipes of application and you'll instantly look more refreshed and well-rested in the morning. 
Canmake Colour Stick Concealer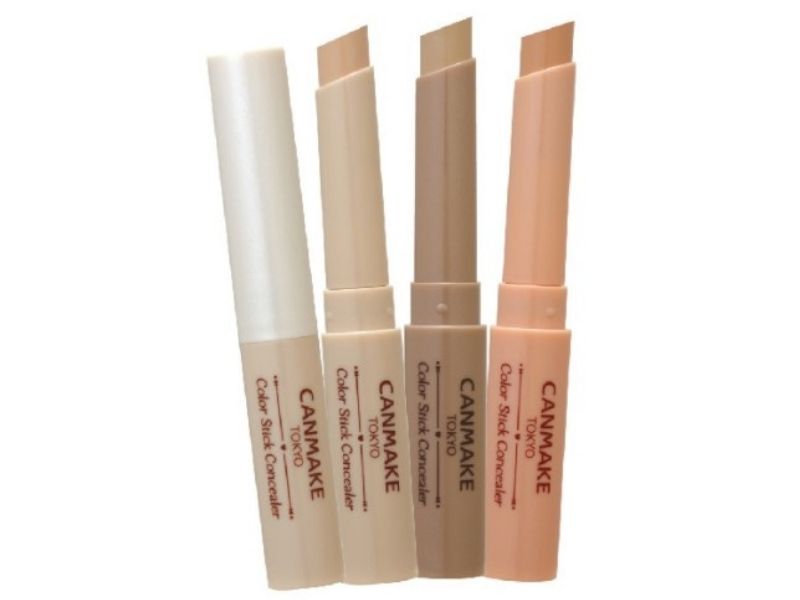 Canmake's Colour Stick Concealer glides on smoothly, ensuring that even the smallest amount blends in effortlessly. It has a highly-adhesive formula so you won't have to worry about your makeup running or wearing off. Furthermore, it also doesn't gather in your eye wrinkles either despite its full-coverage pigment. Containing moisturising ingredients to keep the skin from drying out, you can also dot this product on areas prone to dryness. 
Best

Eyeshadow Sticks
Trying to learn how to blend out your powdered eyeshadow with a makeup brush can be tricky. The good news is, eye makeup doesn't have to be complicated at all. You can easily achieve similar results with eyeshadow sticks. Just swipe on the product directly, blend out the harsh lines with your fingers, and you're good to go! 
Sunnies Face Eyecrayon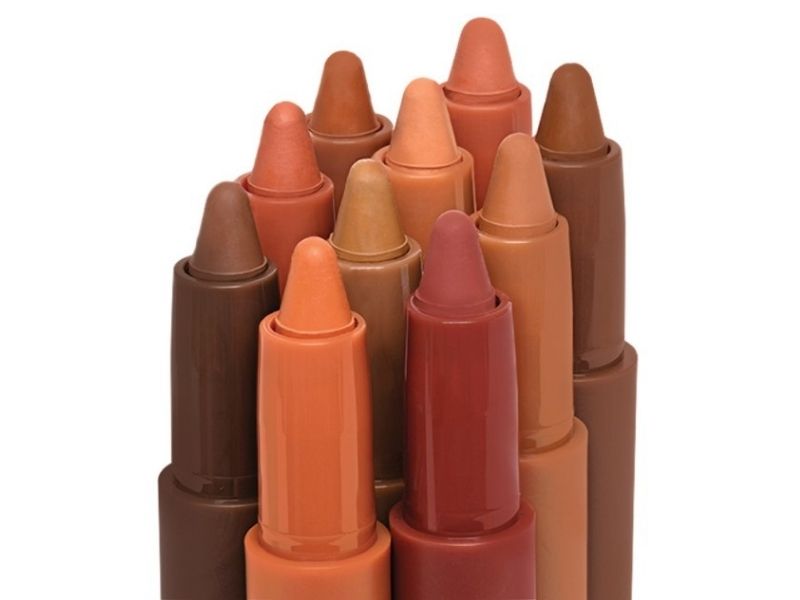 Many reviewers have raved about the longevity of the Sunnies Face Eyecrayon. Their creamy formula makes it easy to blend out the product but doesn't budge an inch once it fully sets. Available in 10 wearable shades, this eyeshadow stick is a great option for a natural everyday makeup look. Plus, it's also infused with vitamins E, C, and squalane for extra care and comfort on the lids. 
Sister Ann Double Effect Waterproof Eyepencil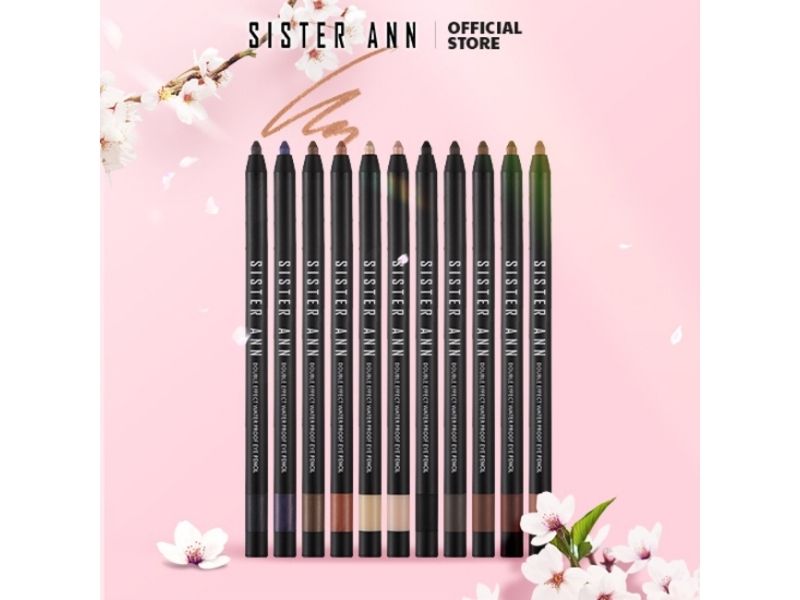 With this eye pencil, you get to enjoy having two products in one: an eyeliner and an eyeshadow stick. It's water, sweat, and oil-resistant, ensuring that your eye makeup stays put and lasts all day long. So even if you tend to rub your eyes a lot, you no longer need to fret over smudging your eyeshadow or eyeliner. Once it's dried down, not even water will make the product run. 
Best

Blush Sticks
The best thing about cream blush sticks is their dewy finish which gives an instant glow while adding colour to your cheeks. Powdered blushes can tend to look a bit cakey, especially when you're layering other powdered formulas on top. Mixing it up with a cream blush stick will bring out a skin-like, natural flush that adds life to your complexion. 
Elf Monochromatic Multi-Use

Blush Stick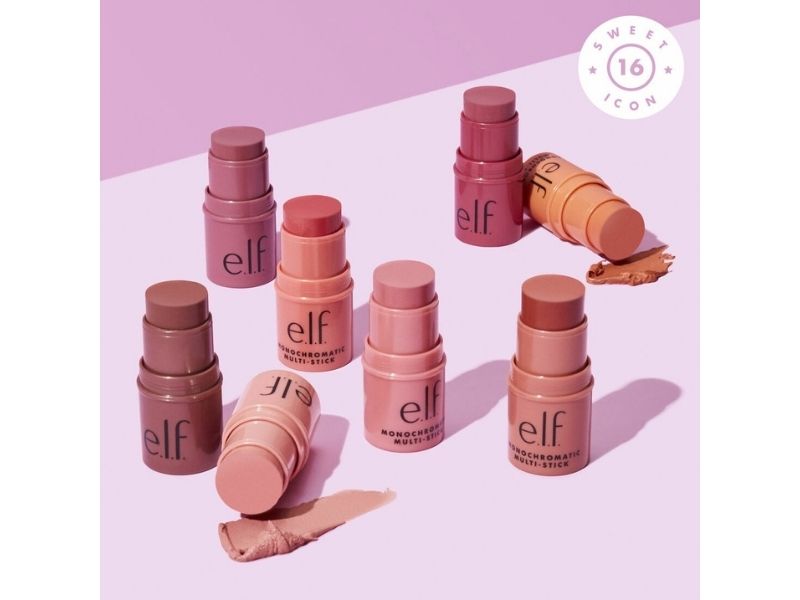 We love a good multi-tasker on our hands. Elf's blush stick can be used on the eyes, cheeks, and lips, creating an effortless monochromatic look. It has a lightweight, non-greasy formula that dries down from a cream to a more powdered texture. Formulated with shea butter and vitamin E, this makeup stick ensures that your skin stays nourished and moisturised throughout the day. 
Bayfree 3 IN 1 Cosmetic

Stick Blush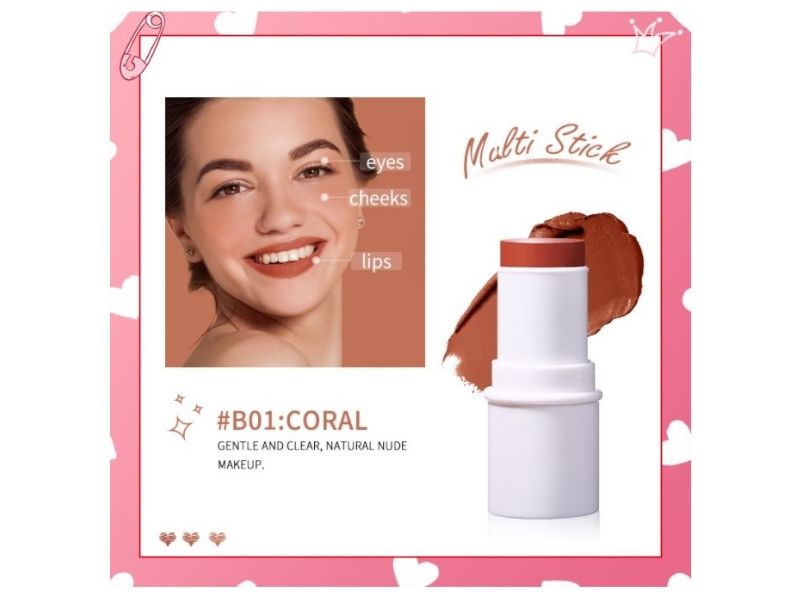 Want an even more affordable option to Elf's monochromatic blusher? Bayfree's 3-in-1 blush stick is a decent contender. Plus, they also come with contour and highlighter shades too! For a sunkissed look, we'd suggest the shade #B01 Coral. Otherwise, you could also opt for #B02 Rose or #B04 Barry for more vibrant pinkish hues. 
Best Contouring & Highlighting Sticks
Ah yes, the power of contour and highlighters. When done correctly, they have the ability to completely shapeshift your face. And with contour and highlighter sticks, they make it so much easier to draw on the exact areas you'd want to be sculpted. 
PINKFLASH Double-Shaping Contour Stick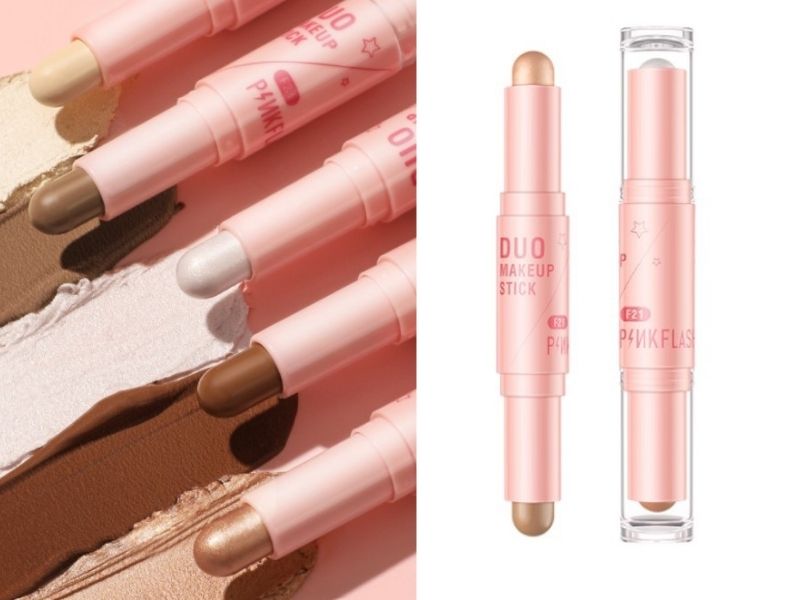 Designed as one pen with two purposes, the PINKFLASH Double-shaping contour stick is made to softly contour and highlight the face. The contour side blends into a seamless shadow that gently lifts and sculpts your cheekbones. Meanwhile, the highlighter applicator creates the look of a natural glow within. 
Focallure Highlighter & Contour Stick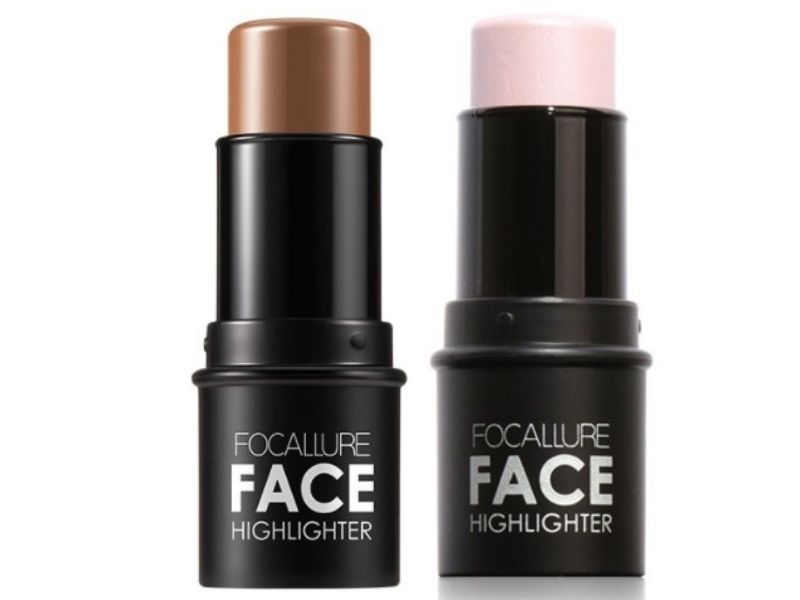 For high pigmentation at an affordable price point, Focallure's Highlighter & Contour Stick does it best. Many reviewers loved how smoothly the product applies as well as how easily it blends into the skin. So if you're new to contouring and highlighting, this is one makeup stick you definitely should consider. 
Streamline Your Beauty Routine With These Makeup Sticks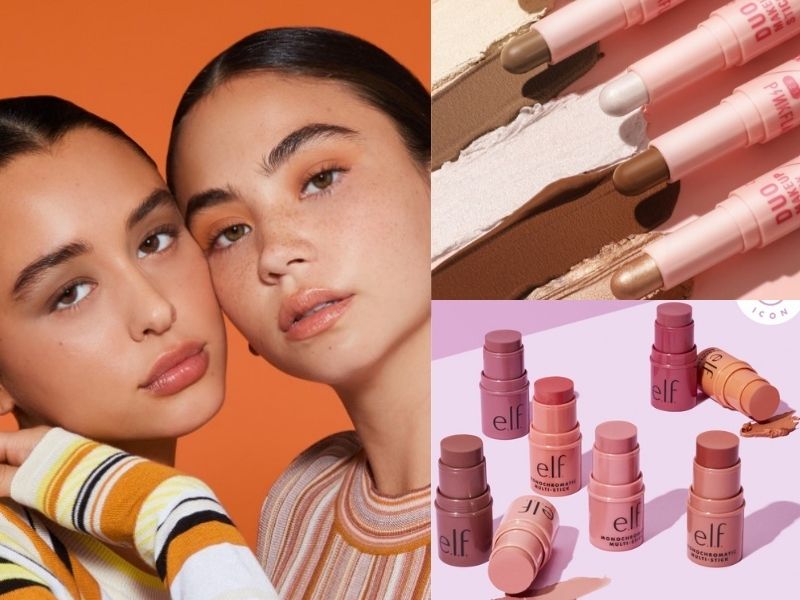 Uncomplicate your beauty routine with foundation, blush, and other stick makeup. Now that you have your face and eye makeup all ready, it's time to tackle your lips! These long-lasting lipsticks will keep puckers looking plump and vibrant even under your face masks. Prefer the look of ombre Korean lips? Then take your pick from one of these Korean lip tints instead. For more beauty-related tips and trends, check out Beauty Carou-sale!