The Apple iPhone 12 series is available in Malaysia right now, having been released nationwide on November 13. It features the most diverse iPhone line-up yet, with no fewer than four models. Naturally, with any new iPhone release, questions abound on whether this is the one to get or skip. The iPhone 12 series introduces some big changes from its predecessor, but the iPhone 11 models are still very, very good phones.
Here we take a look and compare both the iPhone 12 and the iPhone 11, the two middle-child entries in their respective families.
iPhone 12 vs iPhone 11: Features Compared
Design
No doubt the biggest obvious change to this year's line-up is the design of the phones. The iPhone 12 harkens back to the iPhone 4/4S/5/5S days with a flat and industrial design that is 11% thinner, 15% smaller, and 16% lighter than its predecessor. It is a design many loved, with one of the reasons being that it is easier and more comfortable to hold in the hand.
The iPhone 11 uses the same recycled design first introduced in 2017's iPhone X. While it may feel old now, it still gives off a sleek, modern look. Despite the overall different look, both the iPhone 12 and iPhone 11 still share a couple of design similarities such as the edge-to-edge displays, build materials (aluminium frame with a glossy back), and the infamous display notch.
As far as colour options go, the iPhone 12 is available in White, Black, Blue, Green, and (PRODUCT)RED, whereas the iPhone 11 comes in White, Black, Green, Yellow, Purple, and (PRODUCT)RED.
iPhone 12 vs iPhone 11 winner: iPhone 12
Display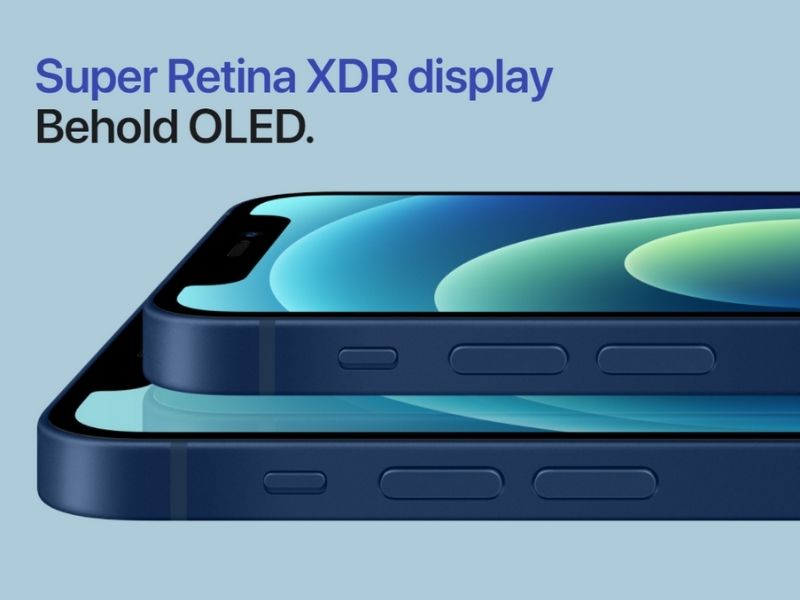 The iPhone 12 and iPhone 11 share the same 6.1-inch display size, but the former gets an upgraded Super Retina XDR OLED panel with HDR. That alone is a big jump from the iPhone 11's Liquid Retina LCD display. An OLED display not only produces more vivid colours and is generally more pleasing to look at, but it is also more energy-efficient thanks to OLED's ability to completely switch off black pixels.
On top of that, the iPhone 12 also features the all-new Ceramic Shield glass display that offers 4x better drop protection, which means the display has four times the chance of surviving a crack.
iPhone 12 vs iPhone 11 winner: iPhone 12
Performance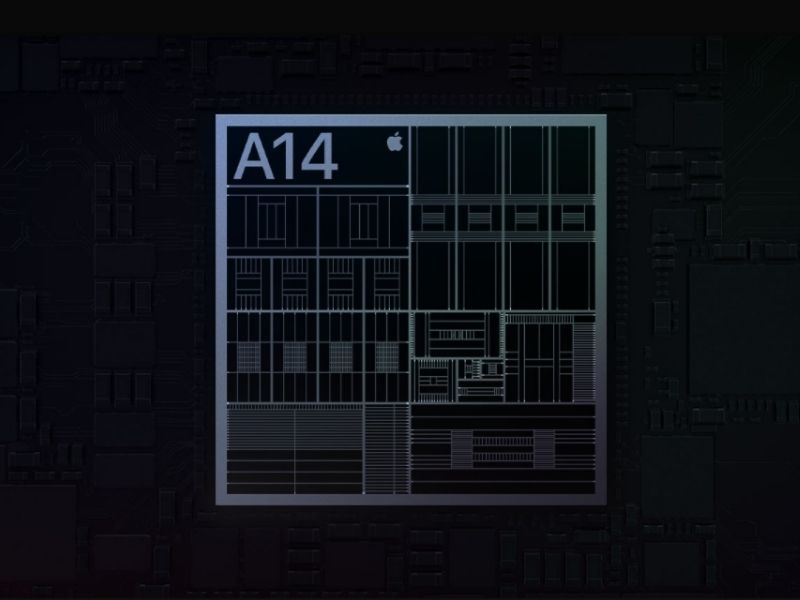 New iPhones equal speed bump and better performance. Apple has put its latest and greatest chipset, the A14 Bionic, into the iPhone 12. It is the world's first smartphone chip built on 5nm process technology that boasts 11.8 billion transistors, which is a near 40% increase over the A13 Bionic chipset in the iPhone 11. 
In simpler terms, it is going to perform faster than ever, though you may not really notice the speed differences in normal, everyday use. The A14 Bionic will only show its full potential a few years down the line to maintain tiptop speed as the hardware ages and more advanced software are released.
iPhone 12 vs iPhone 11 winner: iPhone 12
Features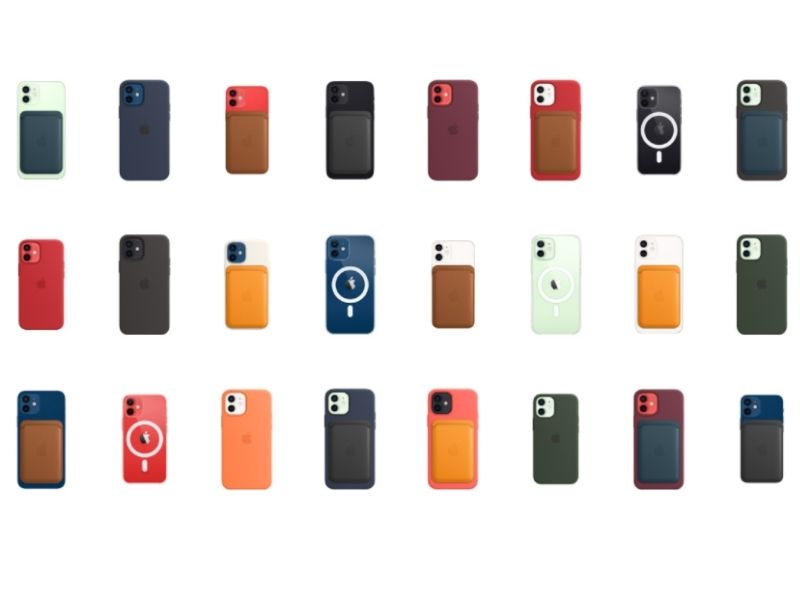 The two biggest new features to come to the iPhone 12 are 5G support and MagSafe. The iPhone 12 is capable of connecting to the 5G network whenever it is available to general consumers. In Malaysia, 5G public rollout isn't expected to happen anytime soon, but getting the iPhone 12 means you are equipped for the future.
Of more immediate excitement for many is MagSafe, which is the iPhone 12's new way of charging wirelessly as well as fitting into accessories thanks to a new magnet system built inside the phone. MagSafe lets users charge their iPhone 12 faster wirelessly with a compatible MagSafe charger. It also opens up a whole new ecosystem of MagSafe accessories ranging from phone cases to phone mounts, with more coming in the near future.
It is also worth noting that the iPhone 12 offers better water-resistance as it can be submerged into a six-metre depth for up to 30 minutes, compared to two metres for the iPhone 11.
iPhone 12 vs iPhone 11 winner: iPhone 12
Camera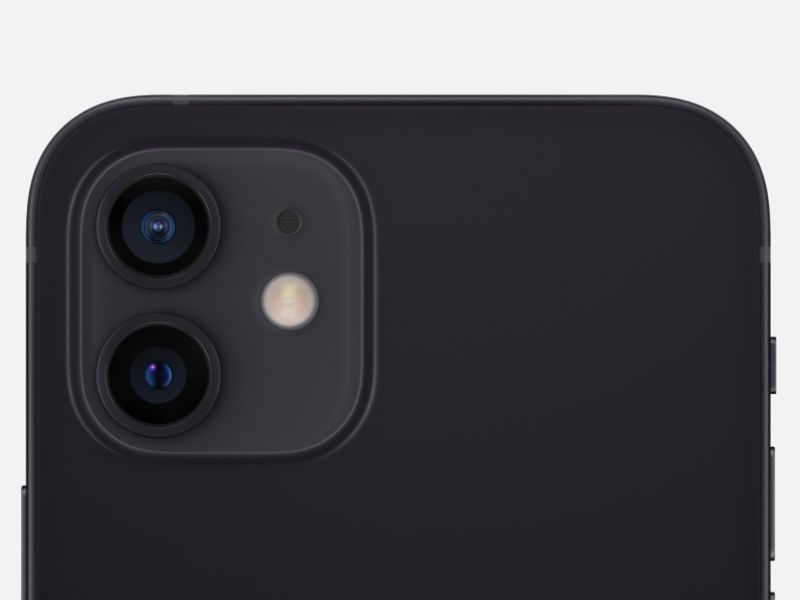 Both the iPhone 12 and iPhone 11 give users two cameras at the back – a 12MP wide and 12MP ultrawide shooters. On paper, the camera configurations look very similar but the iPhone 12 takes better-looking photos thanks to its bigger aperture which allows for more light to enter the camera lens. There is also all the software magic that Apple included in the new phone, in addition to the A14 Bionic chipset driving higher image quality. For selfies, they both feature a front 12MP TrueDepth camera.
In terms of video recording, both phones are able to record 4K and 1080p HD videos at up to 60 fps, with the iPhone 12 having an advantage of HDR video recording with Dolby Vision. The newer device is also capable of recording time-lapse in night mode.
iPhone 12 vs iPhone 11 winner: iPhone 12
Battery Life
The iPhone 12 packs a 2,815mAh battery, which is lower than the 3,110mAh battery on the iPhone 11. While the difference isn't that huge, do expect a little worse-off battery life especially if you are coming from an iPhone 11.
Both phones support Qi wireless charging, but with MagSafe and the right adapter, the iPhone 12 can charge faster wirelessly at 15W compared to the 7.5W on the iPhone 11.
iPhone 12 vs iPhone 11 winner: iPhone 11
iPhone 12 vs iPhone 11 – Verdict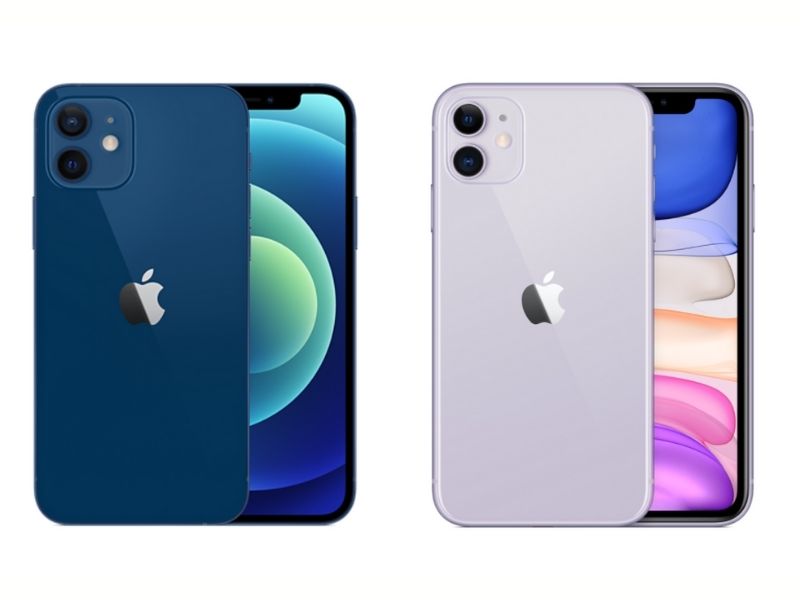 The iPhone 12 brings a lot of exciting new features to the table as far as yearly upgrades go. If you currently own an iPhone 11, there are a lot of reasons to upgrade to the newer device. The new throwback design, the nicer and tougher display, 5G, as well as MagSafe are strong-enough factors on their own to entice users to make the switch. These are all on top of the customary performance boost and camera enhancements we have come to expect. It is safe to say that most users will be very happy with the upgrade, and we highly recommend it.
If you are an Android user who wants to switch over to using an iPhone, deciding whether to splurge for the iPhone 12 or be more economical with the iPhone 11 will depend on a number of factors. Of course, if you want the shiny latest thing then the iPhone 12 is a no brainer. However, the iPhone 11 still presents an attractive option if you just want a very good iPhone that can last for years. The RM1,000 you can save is a substantial amount. And don't forget, the iPhone 11 is still the battery champ.
You Are Getting A Very Good Phone Either Way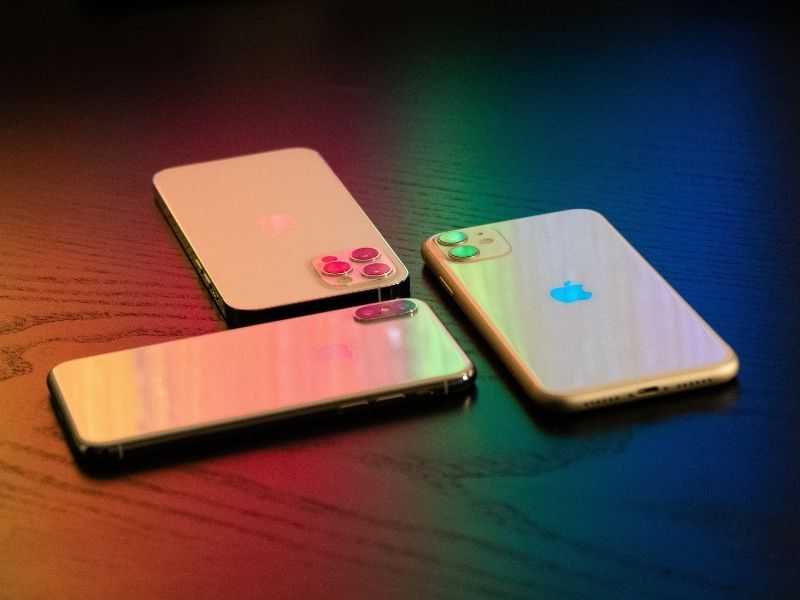 Whichever you ended up choosing, you will not be left disappointed. Apple makes some of the best smartphones in the market and they are renowned for standing the test of time. Support for iPhones will continue years down the line with both major and minor software updates.
That said, iPhones are not for everyone as their price tags are on the pricier side. There are a lot of very good Android alternatives that cost way less but are big on performance. You can check out our list of budget gaming phones for that!