If there's one colour that seems to be taking over all of Instagram right now, it's red! From orange tones like copper and ginger to hair colours with purple-ish tones like red wine and burgundy, there are many different shades of red to choose from! But how do you decide which one complements your complexion the most? Before we get into all these trendy red hair colours, let's first learn how to identify your skin undertone. 
How To Identify Your Skin Undertone
Cool tones typically would contain more pink, blue, or red undertones. Meanwhile, warm tones will find golden, yellow, or peachy undertones. If you happen to notice a blend of both, you're likely neutral-toned. For a more in-depth look at how to identify your undertone, here are some tips below:
What's The Colour Of Your Veins?
Check the veins on the inside of your wrists and the top of your hands. If your veins look greenish, you have a warm undertone. Otherwise, if your veins have bluish-purple hues, you're most likely cool-toned. If you don't notice any distinct colour, then you fall under the neutral category. 
How Does Your Skin React To The Sun?
Are you the type to get sunburns very easily after being exposed to the sun for too long? Then you're most definitely cool-toned. On the other hand, if you're the type who tans easily without getting burned, you're warm or neutral-toned. 
Does Gold Or Silver Jewellery Suit You Best? 
What accessories do you find yourself gravitating towards? If you feel that gold jewellery complements your complexion more, you have warm undertones. But if you find your collection mostly consisting of icy silver jewellery, you have cool undertones. Neutral undertones will look good in both colours. 
The Best

Red Hair Colours

For Your Skin Undertone
Now that you know how to identify your undertone, it's time to take a look at which shade of red suits you best! 
Copper Red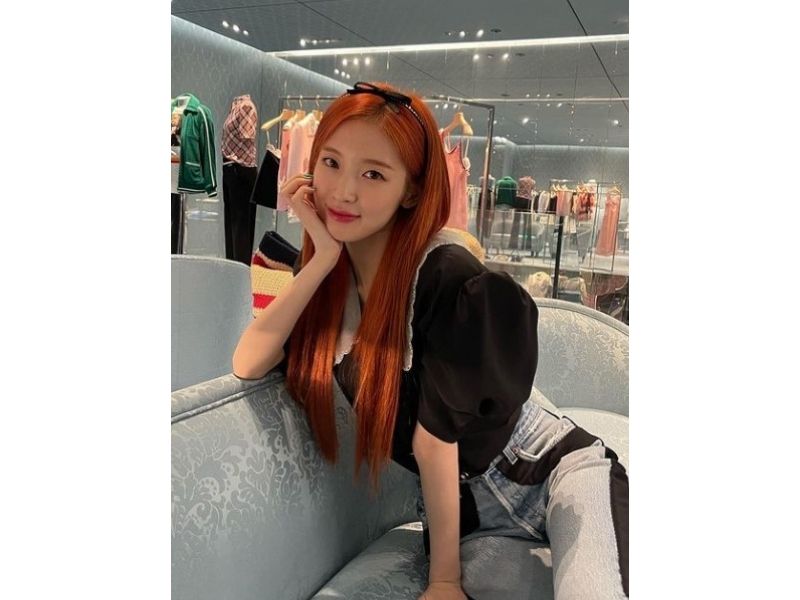 Copper is a red hair colour that contains hints of red and orange in a seamless blend. This hue makes those with warm, yellow undertones glow from within. Striking a nice balance between bold and natural, copper is a great choice if you don't want to commit to a strong shade just yet. 
Best for: Warm undertones
Ginger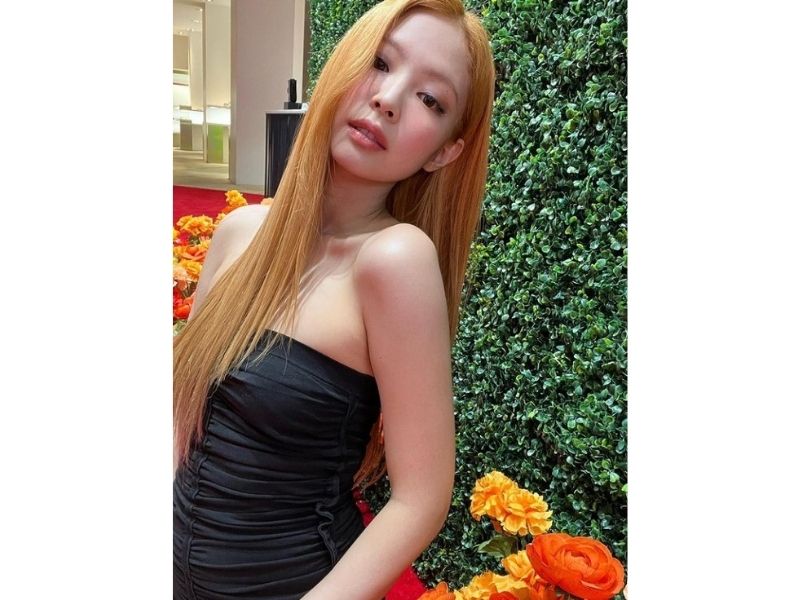 When it comes to ginger hair colours, it's hard not to picture the Weasley siblings from Harry Potter. Though it's been almost 20 years, who could ever forget Draco Malfoy's snide words—"Red hair and a hand-me-down robe? You must be a Weasley." Well, the joke's on him, because now ginger is one of the hottest red hair colour trends in 2022! 
Similar to copper red, ginger is also a combination of orange and red hues. The only difference is that copper red features a slightly stronger reddish tint while ginger has a tad more orange tones. 
Best for: Warm, cool, and neutral undertones
Mahogany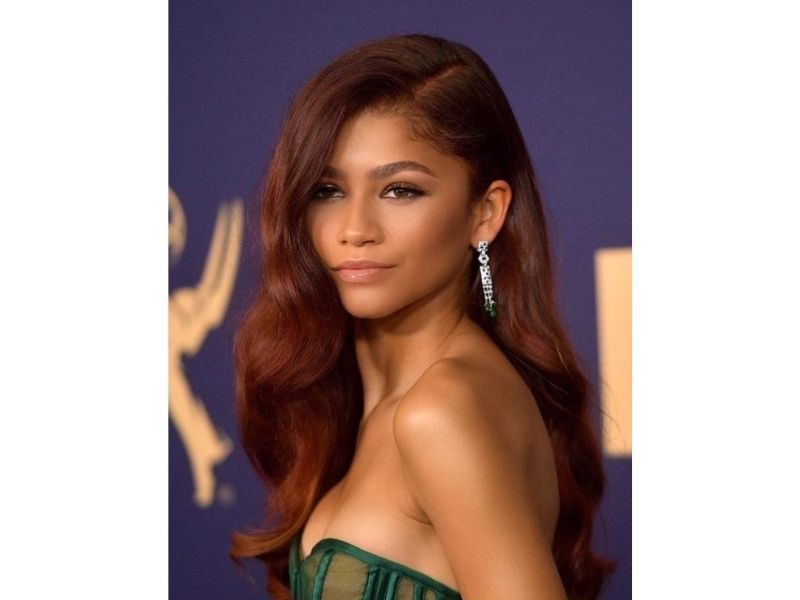 If copper and ginger are still somehow too in-your-face for you, you'll definitely love mahogany! This muted red hair colour is a versatile shade that suits all skin tones. It's a dark, reddish-brown hue that's slightly lighter than your typical deep red colour, as it takes on a more brownish tint. 
Best for: Warm, cool, and neutral undertones
Auburn Red Hair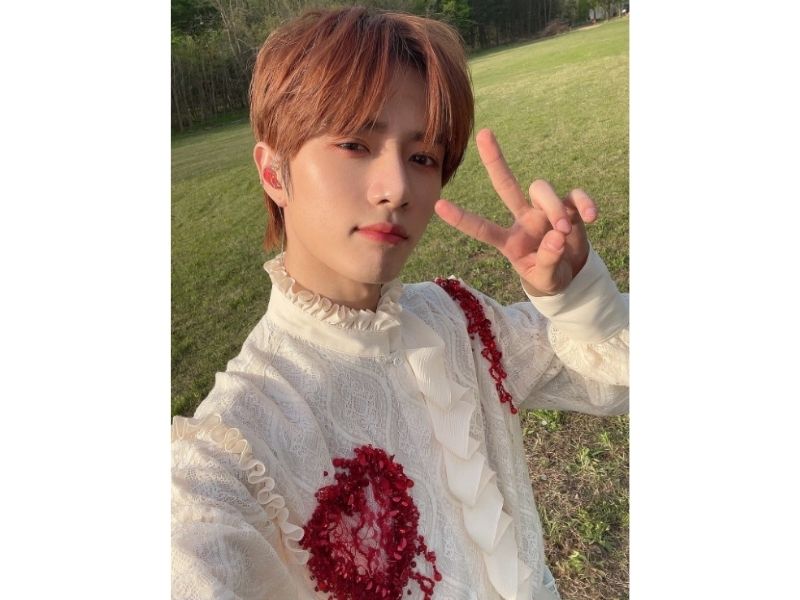 Auburn offers a brighter alternative to Mahogany, as it also blends both red and brown together. However, it does lean towards more on the brownish side than red, and also has a slightly orange tone. Because of this, auburn generally would better suit those with warm undertones more. 
Best for: Warm undertones
Strawberry Blonde
Okay, so maybe this technically counts as more of a blonde hair colour, but hey, it still does have red in it. Strawberry blonde is by far the lightest shade of red on this list. Despite being known as a warm colour, this hue looks especially flattering on pale complexions with cooler undertones. 
Best for: Cool and neutral undertones
Bright Cherry Red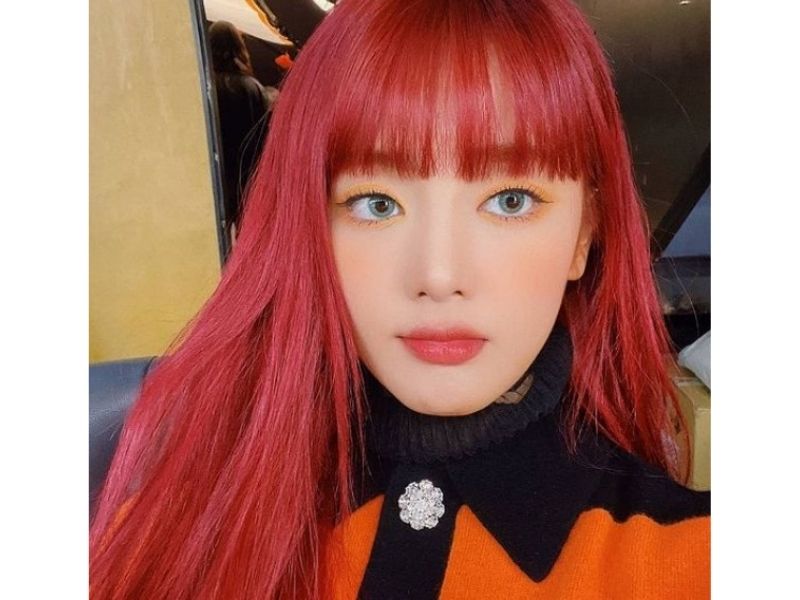 Like its namesake, the cherry red hair colour resembles exactly the colour of, well, cherries. It's not as orange nor brown toned as some of the previous hues, nor does it also fall under the deeper spectrum of red. Instead, there are more hints of purple mixed into a vibrant base, creating this beautiful fruity shade. This bold hue pops out against cooler undertones and makes your skin pop. 
Best for: Cool undertones
Burgundy/Red-Wine Hair Colour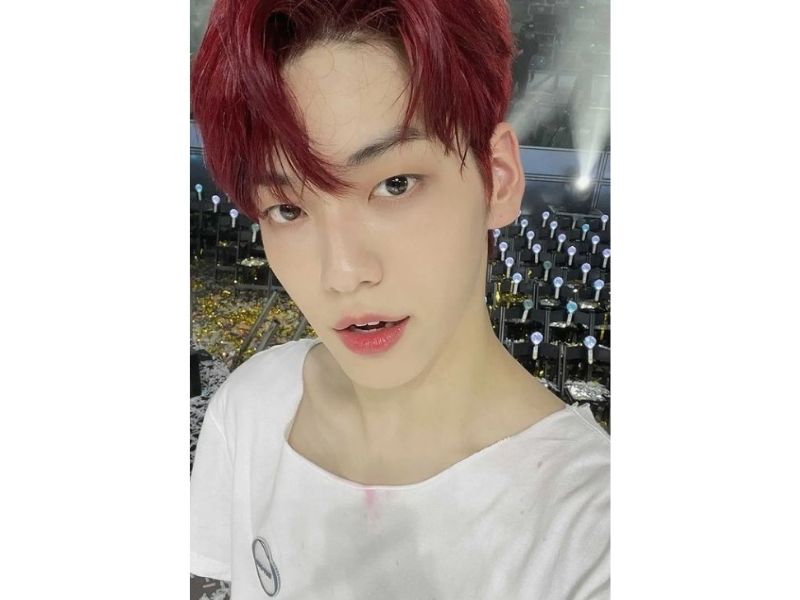 Burgundy is a rich red-purple that imitates the colour of French burgundy wine. It's a neutral shade that looks good on practically everyone. It's one of the deeper red hair colours that contrast beautifully with cooler tones and enhances warmer tones. 
Best for: Warm, cool, and neutral undertones 
Maroon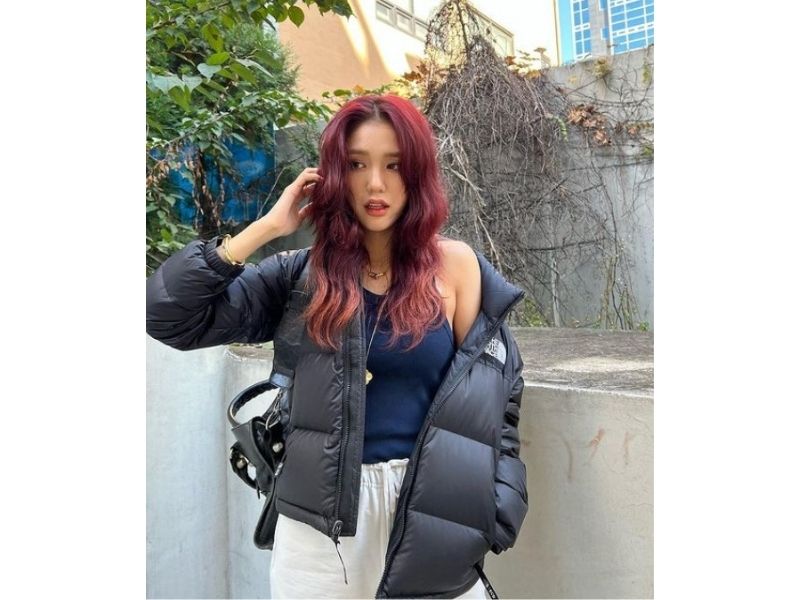 You might be wondering, what on earth is the difference between maroon and burgundy? And you're totally justified because these two shades are almost identical. The only difference is that maroon contains more reddish-brown tones than purple. They add a nice glow for warmer skin tones, especially on those with a darker complexion. 
Best for: Warm undertones 
Fire-Engine Red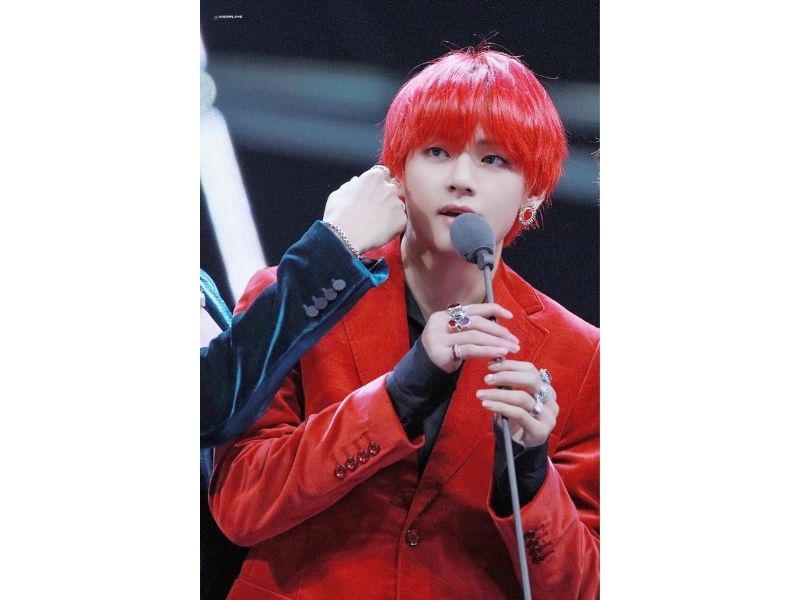 This red hair colour might as well come with a warning alert because it is unapologetically hot and striking. Fire-engine red is definitely not for the faint-hearted. It's incredibly bright and vibrant, so if you're looking for a natural look, this shade is not it. 
Best for: Warm undertones 
Orange-Red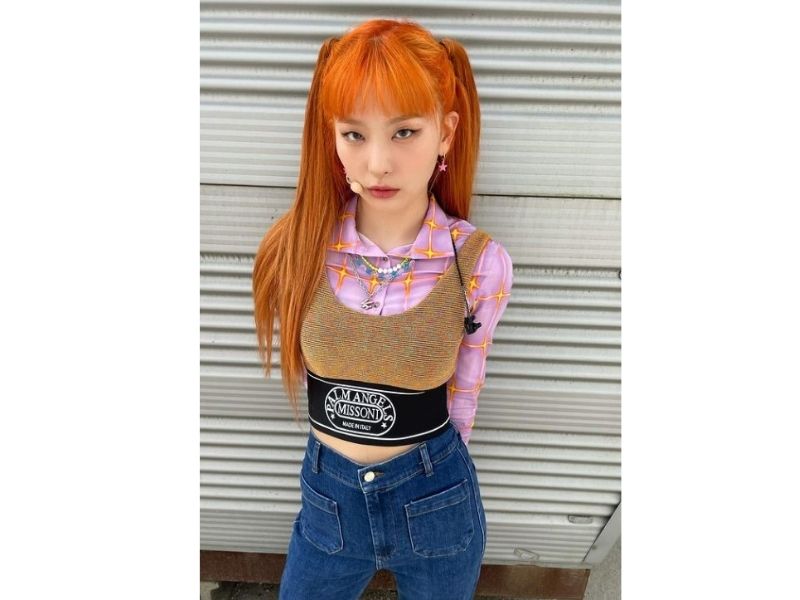 Want something bold like fire-engine red but don't with a more summery vibe? Then this hue is for you! Orange-red hair colour is exactly what it sounds like—orange combined with red. It doesn't get any more straightforward than that. Think of it as a brighter version of copper hair. Both hues are similar in nature, except orange red is more vibrant and contains more orange tones than red. 
Best for: Warm undertones
Raspberry Red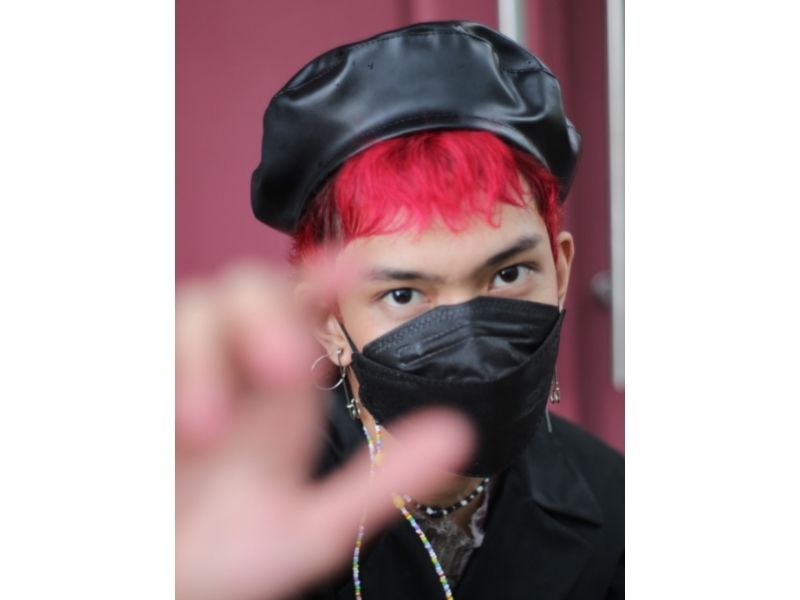 If you're looking for a bright and playful red hair colour, you'll love raspberry red. This hue features bits of pink undertones combined with red to mimic the shade of berries. 
Best for: Cool and neutral undertones
Find The Best

Red Hair Colour

For You To Transform Your Locks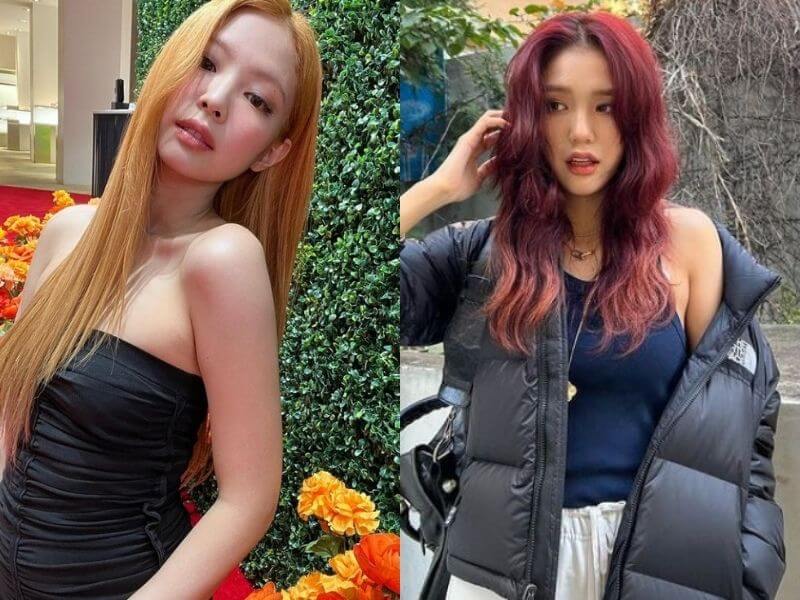 While we hope this guide helped you find the right shade of red for you, at the end of the day it's entirely your choice. Nowadays, fashion and beauty rules are no longer as restrictive as before, so feel free to experiment and choose whatever colour you're interested in! However, when in doubt, these basic tips are a safe bet. You can also ask your hairstylist for advice to help narrow the choices for you! 
Don't like the colour red? Then maybe one of these Korean hair colours inspired by your favourite K-pop celebrities will better fit your personal style. Alternatively, if you don't want to commit to dyeing your whole head, these two-toned hair looks might be more up your alley. Don't forget to follow up with the proper hair care and scalp treatment products to keep your locks fresh and healthy!