Feeling the heat from all the browsing, thinking, regretting, self-convincing, and then buying? The journey of shopping can be a pretty intense one, especially if you have to do a lot of comparing between prices, colours, pros and cons and the like. Life used to be so simple… 
Going back to the purpose of this article, in any case you've stumbled upon this piece when looking for fun prizes to win, then you're in the right space! Or if you're a Shopee user and want to know if there are Shopee prizes to win while shopping on the platform, then you're in the right place too! 
Since its inception, Shopee has been known for its iconic Shopee Shake. You shake your phone to receive Shopee Coins, which you use to offset your purchases. Over the years, the e-commerce platform has introduced more engagements on its entertainment feature known as Shopee Prizes. They've been welcomed greatly with many winning prizes from vouchers and tech gadgets to really cool stuff including driving home a BMW X1 and a Mini Cooper, and even becoming an owner of a condominium unit! 
Try These On

Shopee To Win Prizes

 
Fingers excited yet? Read on. 
Note: Shopee Prizes is only available on the Shopee App, not web. 
1. Shopee Farm 


If every green thing you touch eventually wilts, then Shopee Farm lets you "plant" safely within the confines of your screen. Plant a seed and watch it grow into a tree. Log in daily to nurture and water it by completing tasks. Users who successfully harvest the 'fruits' from their trees will get to claim attractive vouchers and more. Shopee Farm has in the past given out 99 Speedmart RM5 off vouchers, regular pizzas from Domino's Pizza as well as donuts from Dunkin Donuts!  
Even if you don't water and let your plant die, at least you know they're virtual plants. Plus, you still have renewed chances to continue planting. #notaserialplantkiller 
Pro tip: Get more seeds (opportunities, in other words) when they are refreshed at 12am and 12pm daily!  
Supported on Android and iOS phones. Plant a tree now. 
2. Lucky Prize or Spin & Win 


Lucky Prize or Spin & Win (depending on when our in-house handsome games analysts decide to go with) don't really require much action from your end. They're really, really easy to take part in, and you'll win either vouchers or items, depending on the day's prizes. 
Lucky Prize: Tap the screen and instantly see what you win when the treasure chest opens.  
Spin & Win: Tap the screen for the wheel to spin and see which prize the indicator lands on. 
Pro tip: Get three extra chances by using the share button! 
Supported on Android and iOS phones. Tap to win now. 
3. Shopee Candy 


Sweet tooths behold! Nah, even a non-sweet tooth person can enjoy this, and you don't have to worry about getting high on sugar. All you have to do is match candies (the exact same ones) to achieve the objective in order to move on to the next level.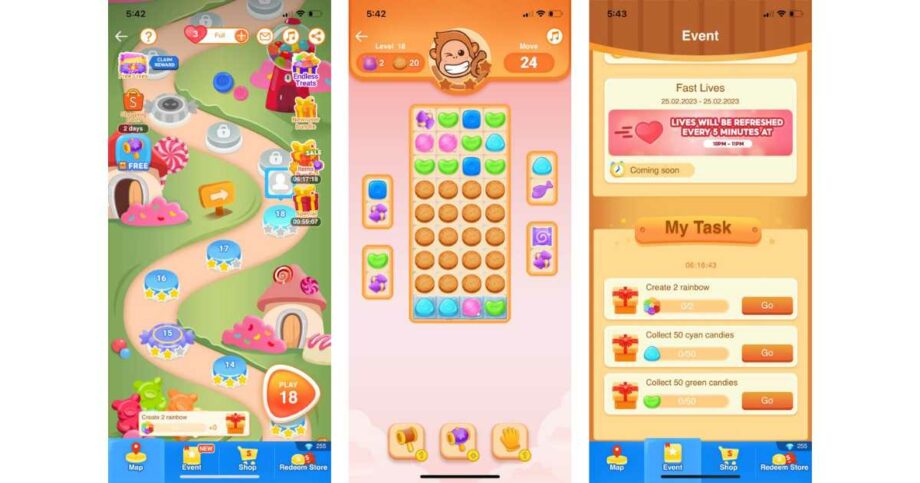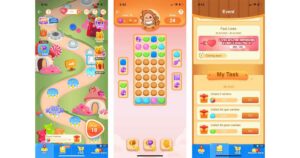 You can also combine candies to form power-ups that would blast more candies into smithereens, inching you closer to your goal. Eventually, you'll get to earn diamonds from clearing the levels where they can be exchanged for Shopee Coins! 
Pro tip: Combine power-ups (only works if they are next to each other) by swiping them together! 
Supported on Android and iOS phones. Match the candies now. 
4. Shopee Bubble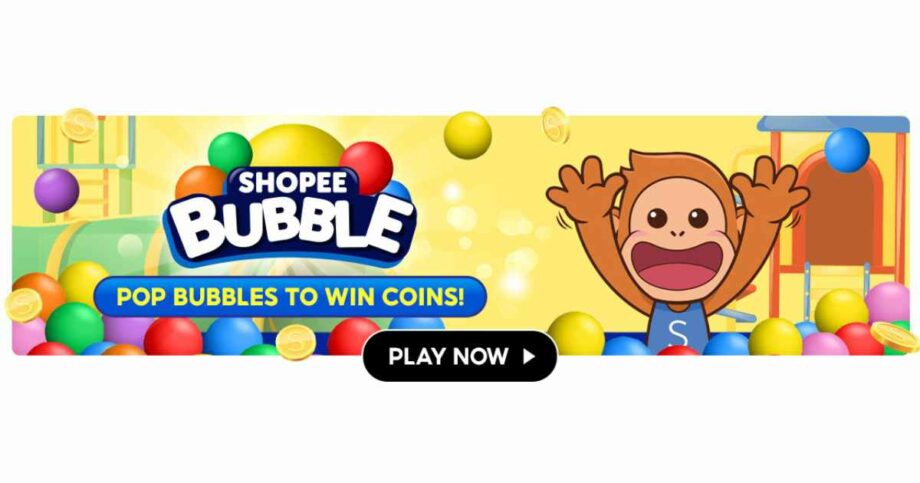 If you get the satisfaction out of popping bubble wraps, then Shopee Bubble is for you! While not quite the same thing, at least there's still instant gratification to burst a bubble. You are to shoot bubbles of the exact colour to clear the level objective. There will be power-ups or boosters as well. And as you clear the levels, you stand to earn diamonds which can be exchanged for Shopee Coins. 
Pro tip: Aim for the top to clear all the bubbles below at once!
Supported on Android phones. Pop bubbles now. 
5. Shopee Claw  


Similar to the claw machines you see at shopping malls, Shopee Claw is where you navigate and move the claw crane to grab an item buried in a bunch of other stuff. Feel the frustration as you watch the crane loses its grip on the item. Success will come in the form of prizes if you manage to have the crane pick the item up without a hitch. Users have previously won a Gintell S3 Massage Chair, Samsung smartphones, and household appliances like air fryers, vacuum cleaners and ovens. 
Pro tip: Receive an extra chance on Shopee Claw by using the share button. 
Supported on Android and iOS phones. Claw for a prize now. 
6. Shopee Pets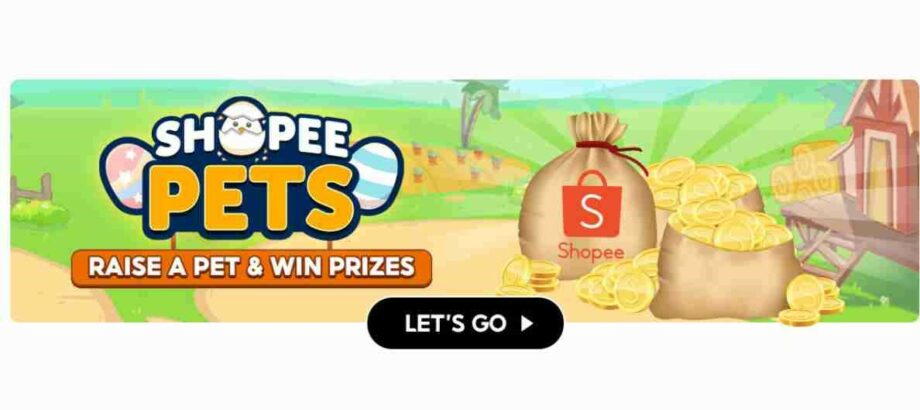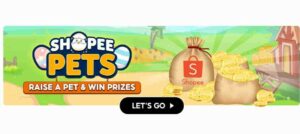 Experts have shared that having pets do help reduce stress and anxiety levels. But what if you can't have any because your other half is afraid of animals or that you have limitations in taking care and raising a pet? Well… there's always Shopee Pets.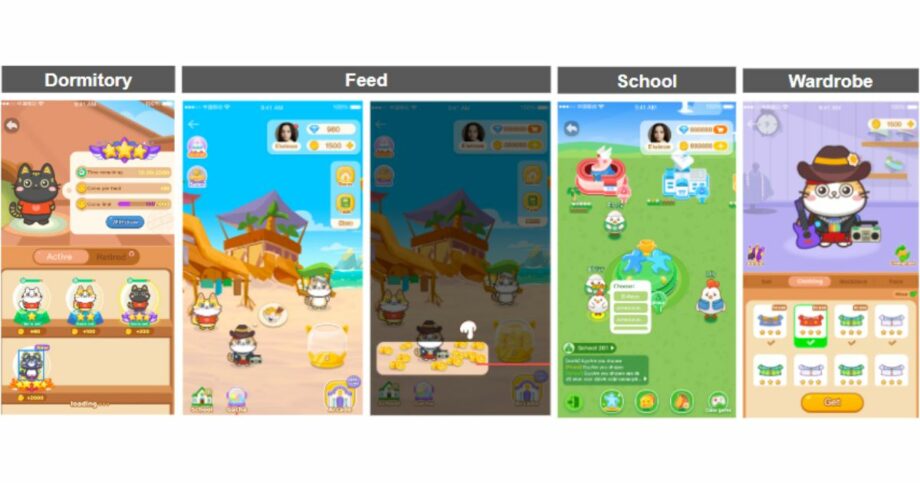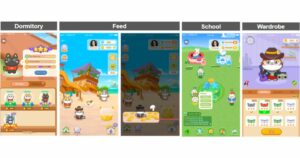 For those who grew up with Tamagotchi, you might just enjoy this. It's a live simulation where you get to keep a pet as well as raise it by doing daily activities. You do everything from feeding, cleaning, and playing to dressing your pet and decorating its home to earn additional rewards such as diamonds that will be traded for Shopee Coins. 
Pro tip: Tap (give it sayang) on your pet five times to get more diamonds! 
Supported on Android and iOS phones. Give some TLC to your pet today. 
Win Prizes On Shopee By Taking Part In Its In-App Engagements 
These in-app engagements on Shopee were designed to be simple, so everyone can enjoy them and win awesome prizes! Plus, they are available on the App so you can participate wherever you are. Think: at a party with friends, while commuting to work on the train or when you're in line waiting for your turn to grab a good bowl of Ramen.  
We also have a message from our games analysts: If your company is interested in sponsoring prizes or doing an engagement takeover, hit 'em up! It's going to be absolute fun working with them as they design various challenge modes that will tie in with your brand. So reach out to them by filling in this Google form! 
Shopee activities too easy for you? Then try various other games for an exciting challenge. And if getting a smooth and immersive experience is your top priority, these budget gaming phones as well as headphones will bring your game to the next level. GG.