You had eight hours of sleep, but instead of feeling fresh and well-rested, you're wrecked, especially in the neck. It's so bad you can't even look over your shoulder without some sort of aching sensation. You need the best pillow for neck pain to avoid this episode from happening again. And there are loads of them to go around in Malaysia. Here, we'll go through options to consider so you can manage your neck pain better. 
How Should I Sleep To Avoid Neck Pain?
While shouldering weight with the best pillows for neck pain in Malaysia can help, making adjustments to your sleeping posture can further enhance sleep quality. The best sleeping positions to tackle neck discomfort are on your back or side. Why? Both place less pressure on the spine than, say, sleeping on your stomach. Besides, they also align your neck in a neutral position. 
How To Choose A Pillow For Neck Pain?
To keep your neck in a stable neutral position, two factors should be top of mind when choosing a suitable neck pillow. 
Height: Look for a pillow with moderate height, sitting on a sweet spot that allows your neck to rest comfortably without straining. 
Material: Memory foams are great because they couture the shape of your head and neck without losing their shape.
These Best Pillows In Malaysia Will Have You Wake Up Feeling Like A Million Bucks
Money can't buy happiness, but it can buy a good pillow. So spend it. 
1. GAIAS Memory Foam Pillow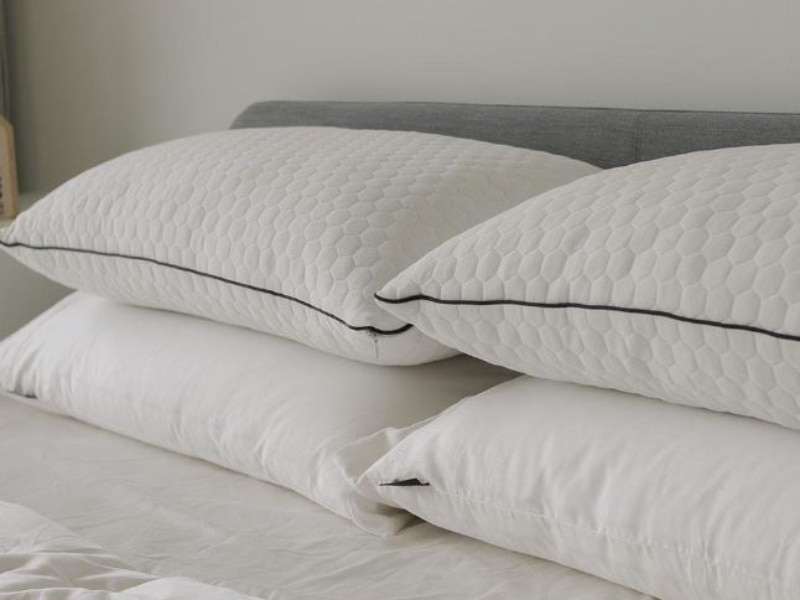 Contoured for ergonomic support, this GAIAS pillow has a memory foam interior that conforms to the natural curvature of your head, neck, and shoulders. While the pillow doesn't have a slight slope seen on most memory foams, its pliable body allows for bending in any way possible. Cleaning up is seamless too; just remove the cover and throw it in the washing machine for thorough rinsing. 
Dimension: 48x74x20cm
Material: Memory foam 
2. Sonno Memory Foam Pillow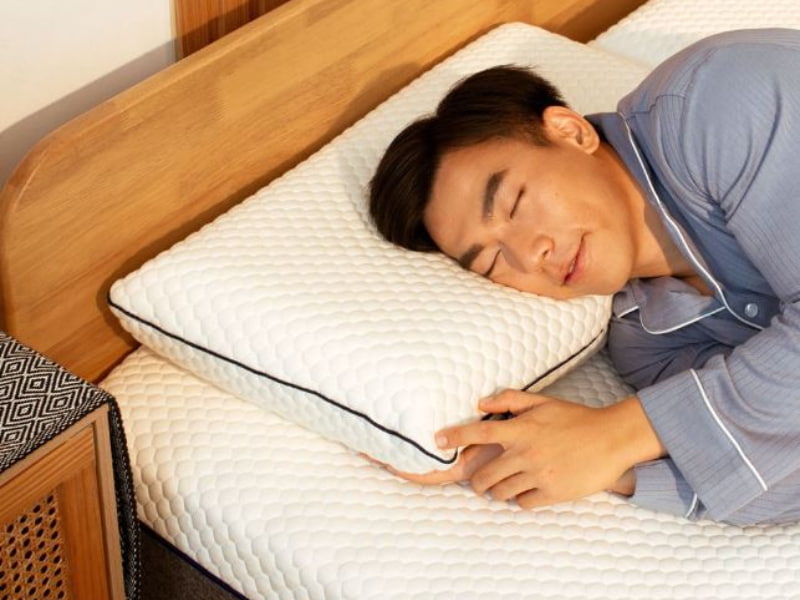 Like the above GAIAS, this Sonno pillow is made from 100% memory foam for a customisable neck fit and support. Soft but solid enough for sturdy support, it's one of the best pillows in Malaysia to nurse neck pain, especially if you've been waking up with tingling sensations that last throughout the day. Furthermore, the construction inhibits dust mites, mould, and fungus to ensure you sleep without worrying about nasty things lurking around the corner. 
Dimension: 40x70x12cm
Material: Memory foam
3. Jean Perry Charcoal Pillow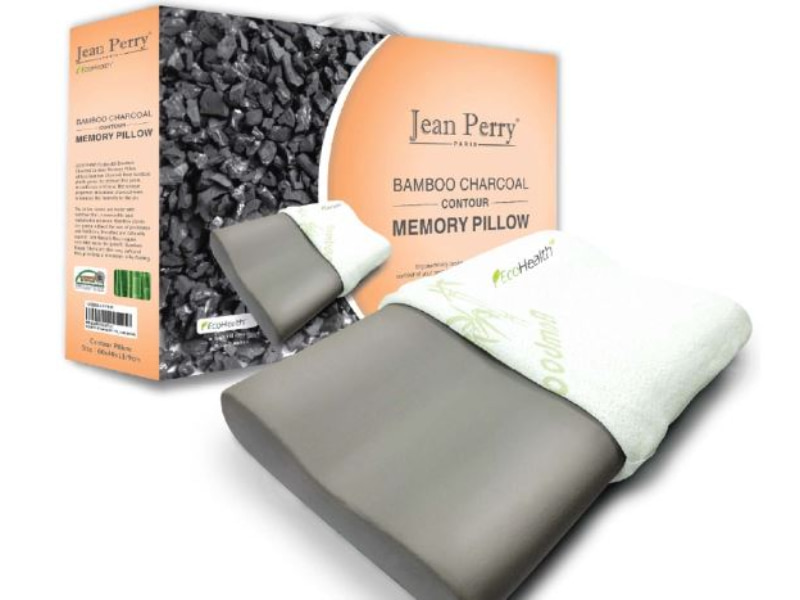 Made of structurally supportive charcoal memory for malodour absorption, this Jean Perry pillow also comes encased in a cooling cover lined with sustainably-farmed bamboo fibres. The slopes at both ends offer different sleeping heights, in case one height's too high or low. Meanwhile, the added anti-bacterial and moisture control properties are plus points.
Dimension: 60x40x11/9cm
Material: Bamboo fibres and memory foam
4. Goodnite Good Tour Latex Pillow
If you sleep exceptionally hot (read: sweating) and want help in the temperature regulation department as well as neck pain management, consider one of the best pillows you can buy in Malaysia to tackle these issues: the Goodnite Good Tour. The pillow is covered in an intricately-designed woven pattern for breathability. While memory foams are known for their compression support, latex pillows like the Good Tour have more bounce and faster response time, which means they return to form very quickly. 
Dimension: 59x34x12cm
Material: Latex
5. ai by AKEMI Aloe Vera Ventilated Memory Foam Pillow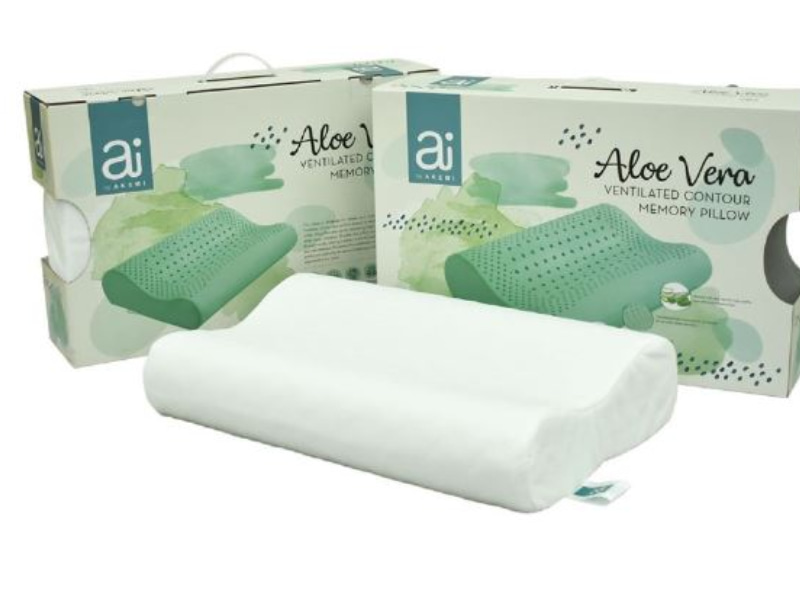 Aloe vera scents have long been known to calm and relax, which is what this pillow by AKEMI hopes to do before ushering out to neverland. Additionally, the pillow also carries micro openings to encourage air circulation on nights when the heat becomes unbearable. And because the pillow is structured with different firmness zones, you'll find a spot that hugs you best whether you're a side or back sleeper. 
Dimension: 55x35x12cm
Material: Double jacquard polyester 
6. AKEMI M+H Contour Hydro Gel Bamboo Charcoal Memory Pillow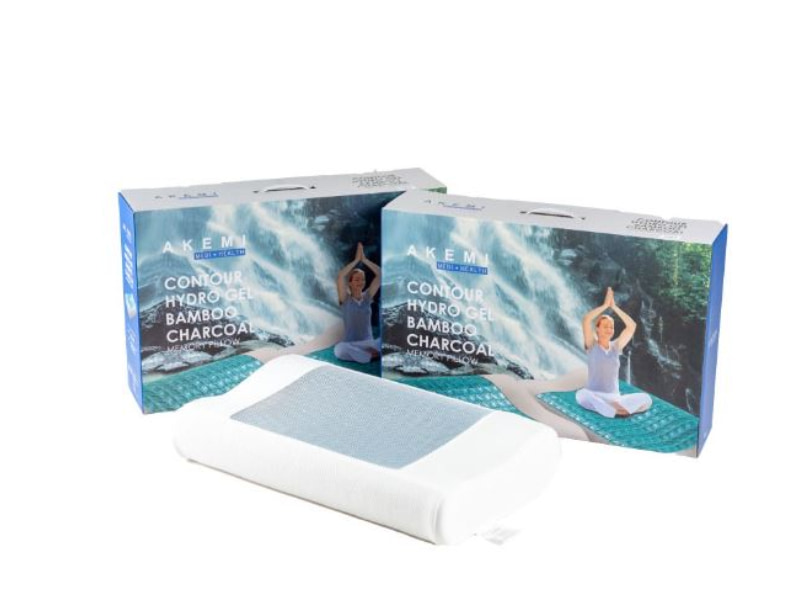 Waking up in a pool of sweat is gross and annoying. Who wants to be smelling like a marathon runner at the break of dawn? Surely no one. The innovative hydrogel bamboo charcoal memory pillow comes with a hydrogel-layered upper for round-the-clock cooling, while the high-density visco foam and contoured shape support your neck and head while you sleep. 
Dimension: 60x36x12cm
Material: Bamboo charcoal and memory foam 
7. Getha Contour Natural Latex Pillow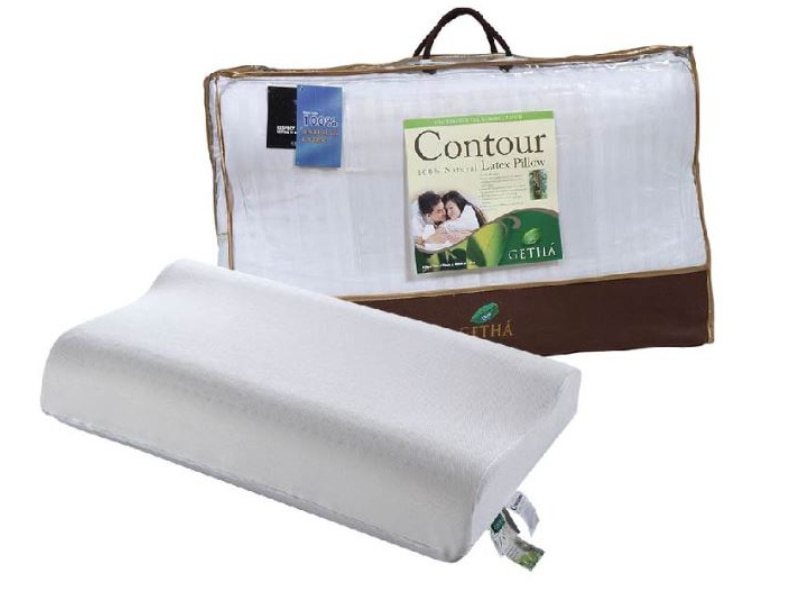 A best-selling pillow for neck pain in Malaysia, and an exceptional one for side sleepers, the Getha Countour's characteristically thick density is suitable for all body types. What's more, the three-way contours with raised edges keep your neck tightly snugged in even when you're tossing and turning. The pillow is also hypoallergenic and anti-bacterial, but wash the removable cover frequently for guaranteed peak cleanliness.
Dimension: 63x37x13cm
Material: Latex
8. KingKoil Neck Comfort Eco Latex Pillow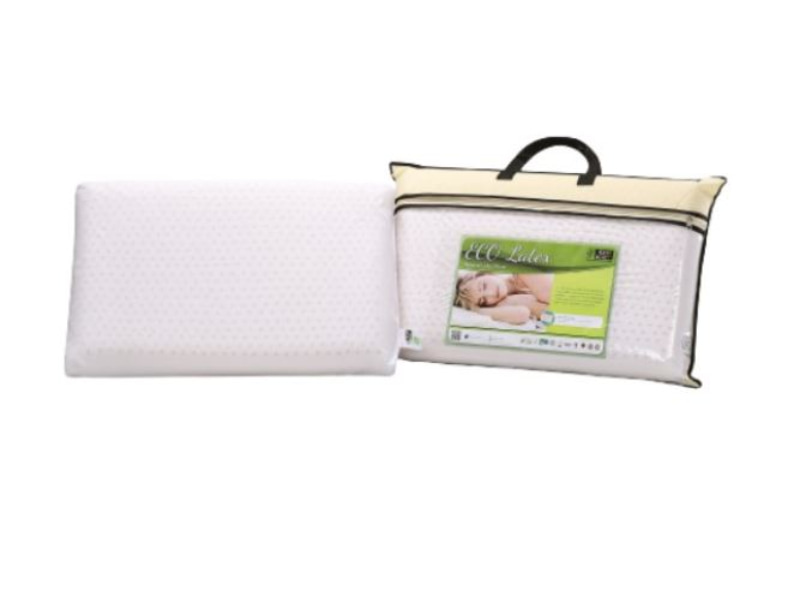 Household mattress brand KingKoil also makes excellent pillows, like the Comfort Eco latex pillow. It relieves tension thanks to an ergonomic design consisting of valleys in the middle that cradles your head and neck in place.
Dimension: 60x40x13cm
Material: Latex
Related: Can't Sleep Because Of Back Pain? These Mattresses In Malaysia Will Help 
9. DreamyNight Home Mecova Pillow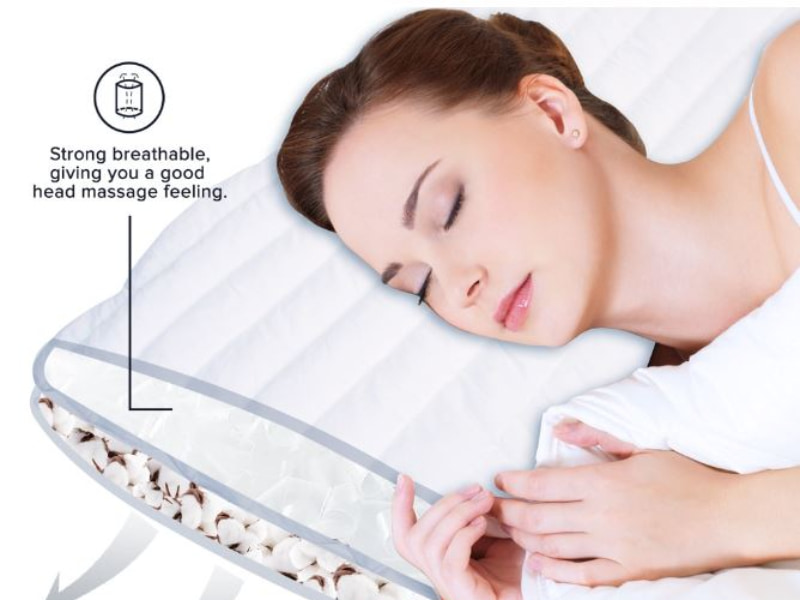 This thick and fluffy pillow by Dreamynight guarantees deep slumber with a 100% cotton filling that's not only breathable but also gives you a massage-like sensation the second you lay your head down. Constructed out of two parts, it allows you to adjust the height by simply unbuckling or buckling the snap-on mechanism. 
Dimension: 48x74cm
Material: Cotton
Get A Good Night's Rest With The

Best Pillows For Neck Pain

In

Malaysia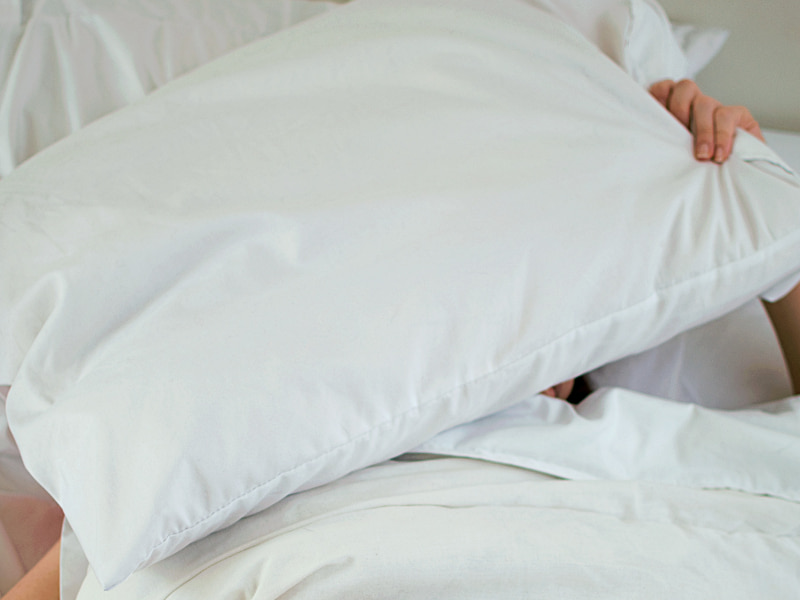 Whether you're navigating an annoying post-injury neck pain or an achy hunch from poor posture, giving your neck adequate support while you sleep can make a significant difference to the quality of your rest, and how you feel when you wake up. Using these best pillows in Malaysia made for relieving neck pain is pivotal in pain management, and eventually, recovery. If you're having problems falling asleep, taking on exercises like hiking and jogging can tire your body and cause it to shut down when it's bedtime. Alternatively, reading or meditating can help to put your mind at ease and slow down your thoughts. Just remember: Keep screen time to a minimum, turning off your devices or not using them for at least two hours before hitting the sack.