Not one to turn down a good deal, Malaysians will go to great lengths for a discount. Whether it's lining up for hours basking in the unforgiving sun or crossing state lines, no effort is too over the top, no measure is too drastic if savings are concerned. So we're adding another feather to the hat with this list. These premium factory outlets in Malaysia are choked full of mouthwatering deals ranging from sports gear, apparel, and fashion accessories to furniture and homeware. What are you waiting for? It's time to raid these spots to shave a ringgit or two from your bill. 
Are Things Cheaper At Premium Outlets?
Why yes, of course. And the reasons why they're cheaper are not because of poor quality (though product defaults could be the case for a discount, they're often cosmetic or negligible) or because they're dupes. For the most part, the goods you see at premium outlets in Malaysia are from seasons of old. Meaning, a Ralph Lauren jacket that's going for 60% off retail could be from a Spring collection from two years ago.
Here's another fun fact: Getting items directly from the factory means manufacturers don't have to go through a distributor or a middleman, yielding lower costs to bring the goods to you. In return = wallet-friendly price tags for you.
Score The Best Deals At These

Premium

Factory

Outlets In Malaysia

 
Shop 'til you drop.
1. Genting Highland Premium Outlets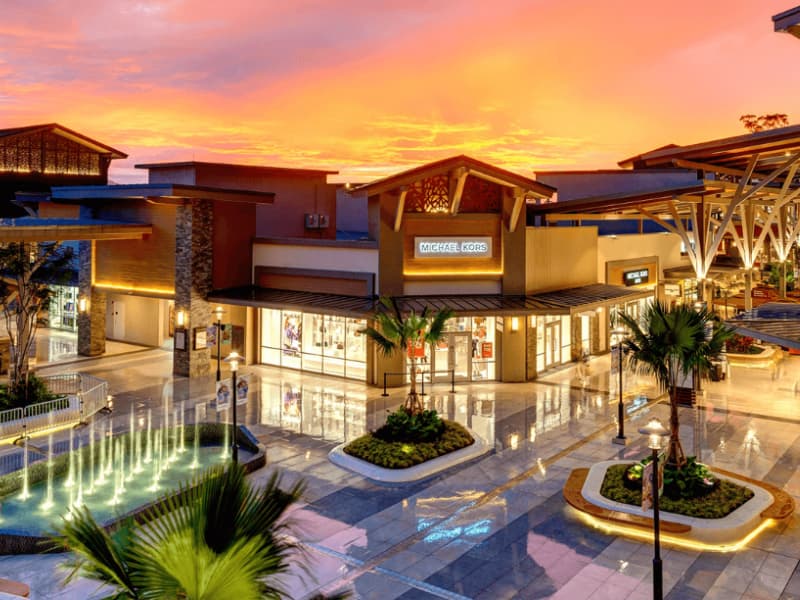 Sitting a little lower than the resort, the Genting Highland Premium Outlets, or GPO for short, is every shopper's dream. For the fashion-conscious, pop by Coach for handbags and clutches made from the finest leather or pick up a couple of preppy shirts and chinos at Brooks Brothers. Need new threads to work out in? adidas and New Balance are good places to start. Finally, homebodies can pick up bedsheets and pillows from Akemi. 
Address: KM13, Genting Highlands Resort, 69000 Genting Highlands, Pahang
Opening Hours: Daily, 10am – 10pm
Contact: 03-6433 8888
Website | Facebook | Instagram
2.  Johor Premium Outlets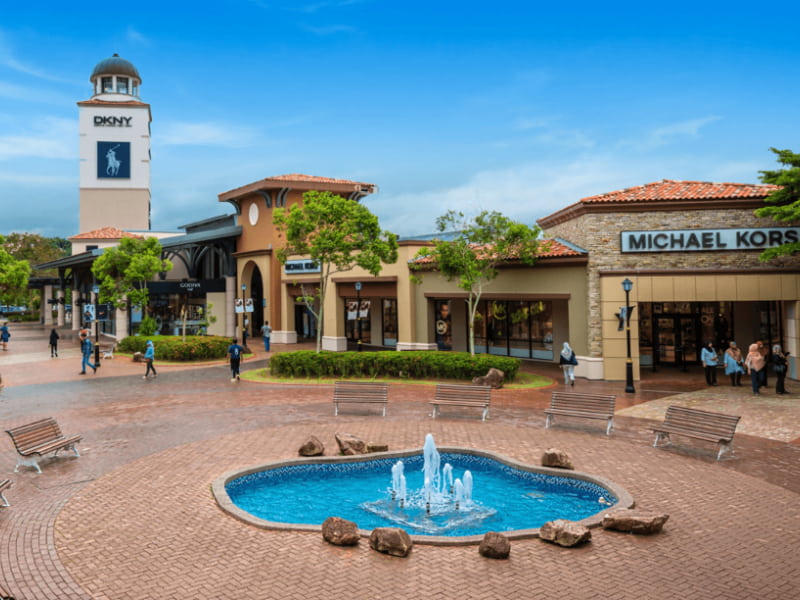 A popular retail haunt for our neighbours from across the pond (3:1 exchange rate, sigh), the Johor Premium Outlets (JPO) is operated by the same guys behind the aforementioned GPO. And it's one of the busiest premium outlets in Malaysia thanks to its sheer number of brands. Pick up fashionable everyday threads from Cotton On and HLA or shop for comfy kicks from Clarks, Asics, and Nike. Serious shoppers will be pleased to know luxury houses like Gucci, Bottega Venetta, and Prada have stores there too. 
Address: Indahpura, 81000 Kulai, Johor
Opening Hours: Daily, 10am – 10pm
Contact: 07-661 8888
Website | Facebook | Instagram 
3. Mitsui Outlet Park KLIA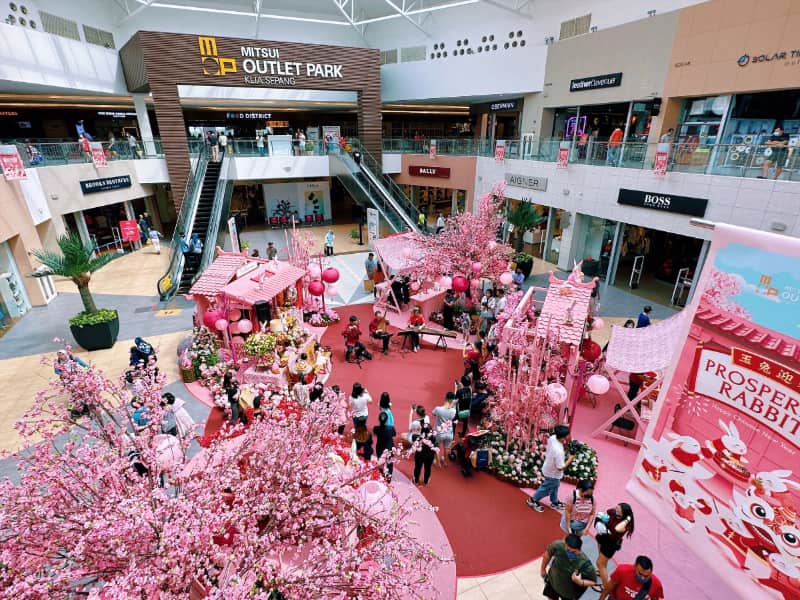 Just 7km from KLIA, the Mitsui Outlet Park is the go-to retail pitstop for holiday goers travelling to and from the airport. Designed by a Japanese architecture firm to mimic an open garden, Mitsui is brimming with retail establishments of different categories, from footwear and apparel to eyewear and maternity products. But if you're a gym rat or knee-deep into the athleisure aesthetic, Nike, adidas, and PUMA each operate a sprawling store stocked full of everything fitness and lifestyle. 
Address: Persiaran Komersial, KLIA, 64000 Sepang, Selangor
Opening Hours: Daily, 10am – 10pm
Contact: 03-8777 9300
Website | Facebook | Instagram
4. Design Village Outlet Mall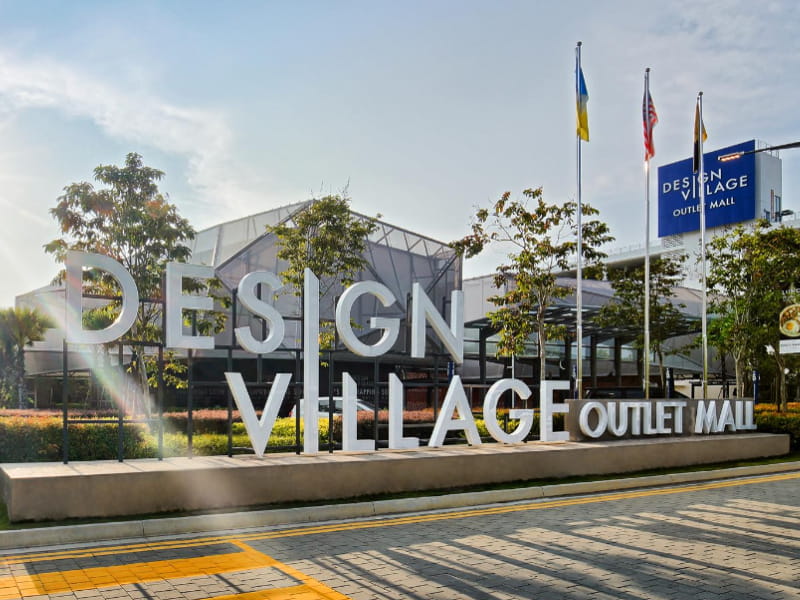 Beyond the culinary experiences that Penang has to offer, the island-state is also a retail therapy destination where malls, thrift markets, and curated gift shops congregate. But besides these hot spots, there's also Design Village Outlet Mall. The shopping complex spans over 24 acres of land at Batu Kawan, and has over 150 stores housing a variety of exciting brands such as Skechers, Kate Spade, Russell Taylors, Timberland, and more. 
Address: 733, Jalan Cassia Barat 2, 14110 Bandar Cassia, Penang
Opening Hours: Daily, 11am – 10pm
Contact: 04-589 9888
Website | Facebook | Instagram
Related: 9 Best Boutique Hotels In Penang That You'll Want To Book For Your Next Stay
5.  Freeport A'Famosa Outlet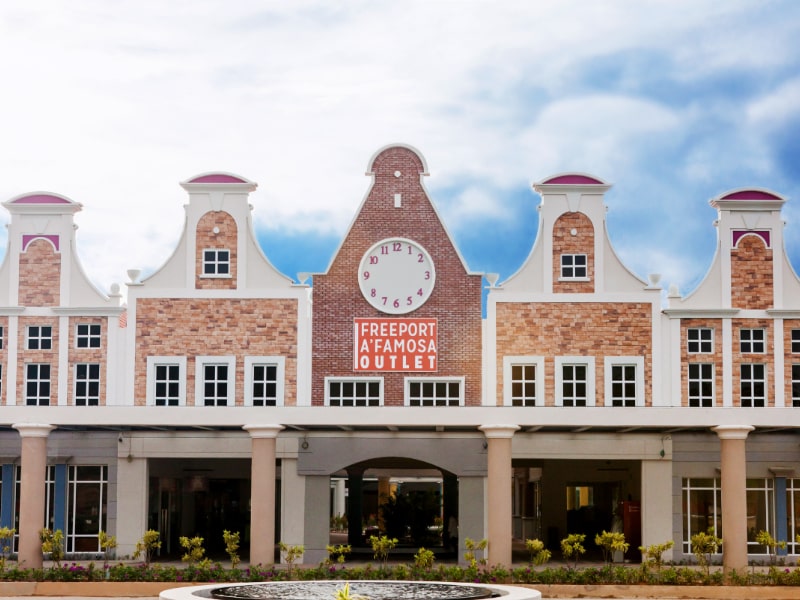 In paying homage to Melaka's storied past, Freeport A'Famosa has Dutch influences all over, including a working windmill, making it the most unique premium factory outlet in Malaysia. Boasting over 80 brands under its stable, there's something for everyone here. Kids will have a good time assembling their getups at Poney while stylish teens (and those young at heart) can look to Levi's and Elle for chic garments. 
Address: Jalan Kemus, Sempang Ampat, 78000 Alor Gajah, Melaka
Opening Hours: Daily, 10am – 10pm
Contact: 06-552 8888
Website | Facebook | Instagram
Related: 9 Hotels & Homestays In Melaka That Are Uniquely Different From Anything Else
Want A Good Deal? Then Visit A

Premium

Factory

Outlet In Malaysia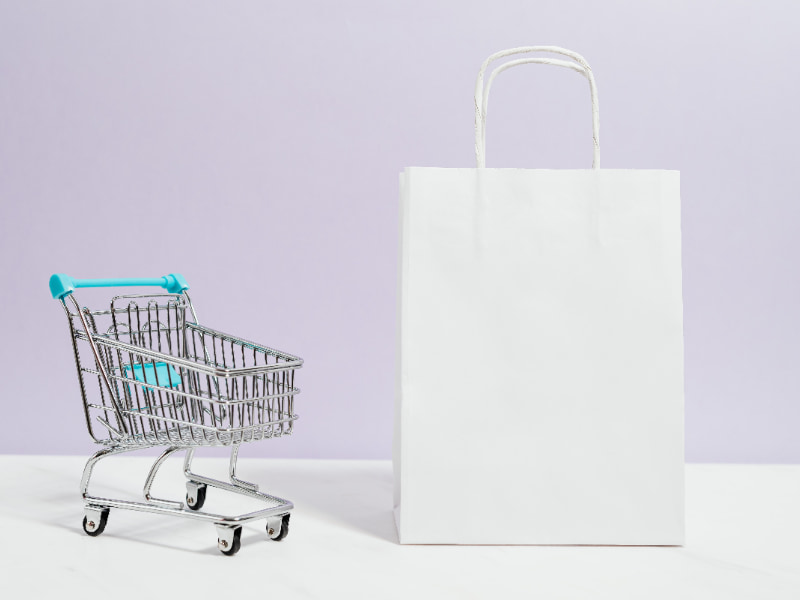 Where the good deals are, that's where you should be—like these premium factory outlets in Malaysia. No matter what you're looking for, from household appliances and decorative pieces to footwear and apparel, you'll be smiling ear-to-ear scoring savings. But that's not all the spots where you can score a good bargain in the country. Don't forget about the duty-free malls where the prices of chocolates, alcoholic beverages, fragrances, and more have been slashed by at least 20% or more.