If you're starting your first job soon or even just heading to an interview, congratulations! While it's quite common knowledge on what the Western concept of formal attire is, it may be somewhat perplexing to figure out what a modest Muslimah version of this attire looks like. In this piece, we'll give you several ideas for appropriate Muslimah formal attire that you can wear to the office. 
Western-Inspired Muslimah Formal Attire 
Muslimah Loose-Cut Pantsuit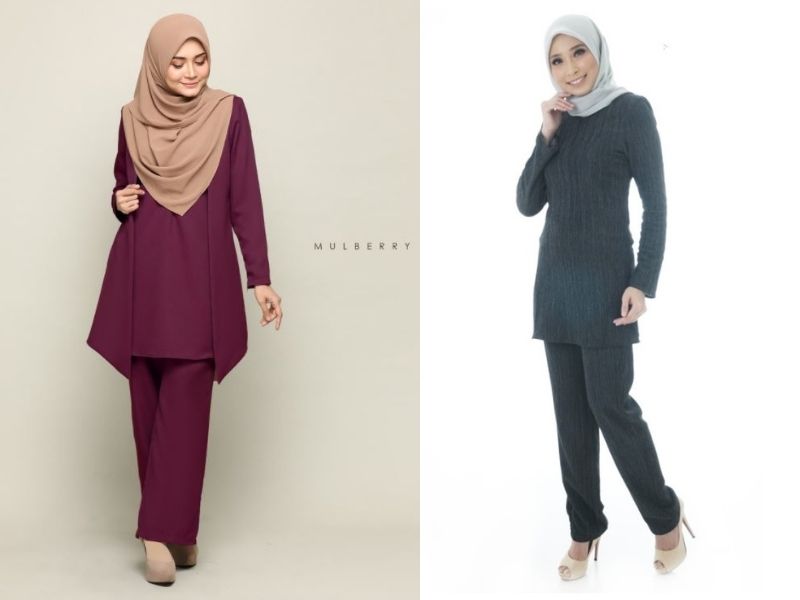 While the traditional three-piece women's suit is an option even for hijabis, don't worry if you don't want something so figure-hugging. Opt for a Muslimah-friendly pantsuit with a loose cut and long top so that your curves remain hidden, and still stay formal and fashionable. Pair with heels for the best look, but flats are on option too if you want to be comfortable. For suits in brighter colours, use a hijab that is neutral-coloured to achieve a more formal, balanced look. 
Long Sleeve Plain Blouse With Formal Long Skirt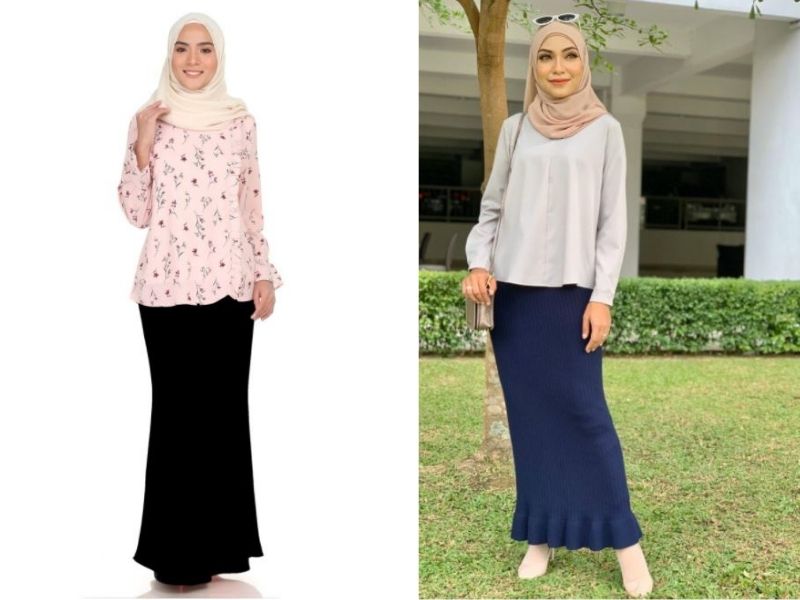 If you prefer to wear a skirt, then wearing a long-sleeve white blouse with a coloured skirt can be the Muslimah formal attire of your choice. A white blouse tucked into a black, grey, or brown skirt is a classic combo, but for a more modern touch, consider navy shades too. A black long-sleeve blouse can be combined with an ankle-length light-coloured skirt and a matching light-coloured hijab. 
Ankle-Length Dress With/Without A Jacket/Cardigan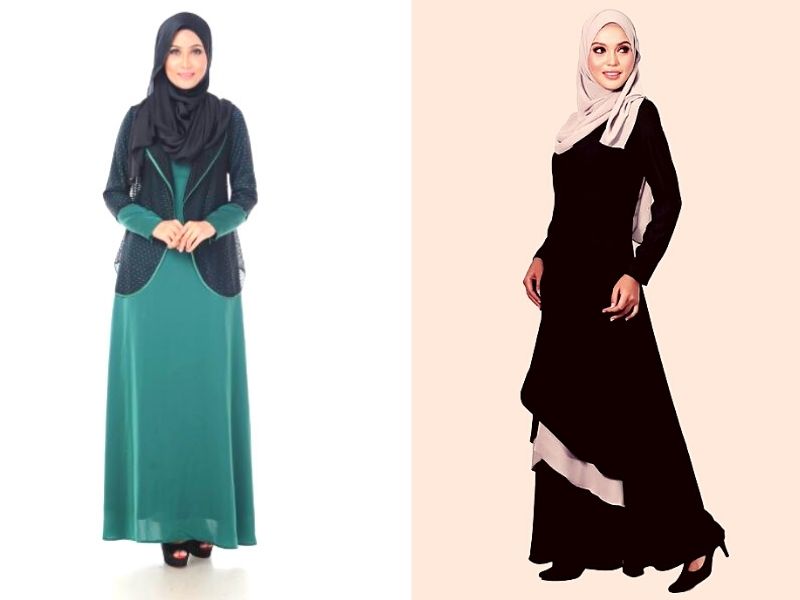 For an elegant vibe or to attend formal dinners, an ankle-length dress paired with a blazer, jacket, or cardigan serves as a great Muslimah formal attire. A monotone dress with an embellished front adds a bit of pizazz to the outfit, and adding big accessories like a large necklace, shiny bag, and a tall pair of heels effortlessly turns the outfit into something that's more smart-casual instead. 
Traditional Muslimah Formal Attire With Wardrobe Staples
Prefer to keep it local?  Actually, many of our wardrobe staples like the baju kurung or baju kebaya are also suitable for use at the office or to formal events. The trick lies in styling the traditional outfit so it is suitable for use at the workplace! 
Formal-Appropriate Baju Kurung Specifications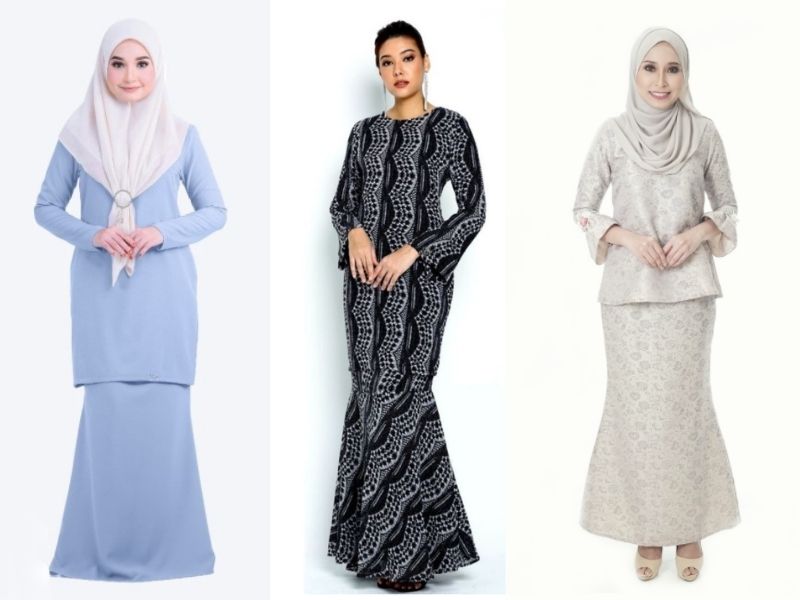 In general, the style of baju kurung that makes it suitable as Muslimah formal office attire is the opposite of what makes it good as an event attire. Keep the following tips in mind:
Keep the colours of your

baju kurung

slightly dark or more muted; extremely bright colours are best left for special occasions like annual dinners or Raya celebrations. 

The number of colours on your attire can also affect how professional you look; opt for a monotone or double-tone attire at most. Having three or more colours on your

baju kurung

can seem a bit much for strictly formal environments. 

It's advisable to stick to a

plain

,

striped

, or textured

baju kurung

without cute, overly large, or eccentric patterns that can reduce the formality of your appearance. 

The cutting and fabric of your

baju kurung

can also change where your outfit counts as Muslimah formal attire or not. Wear a

baju kurung

that fits appropriately around your body, without being too loose or too tight; avoid flowy or asymmetrical cuts that would come off as more 'diva' or too carefree. Fabrics such as

cotton

or cotton blends are good to stick too, because lycras and denim fabrics look too casual. 
The above tips are especially relevant if you work in a very formal setting or if you are heading for an interview. For special occasions and workplaces that lean toward smart casual or casual dress codes, there's a lot more leeway on the types of baju kurung you can don. 
Formal Baju Kebaya: Tips And Tricks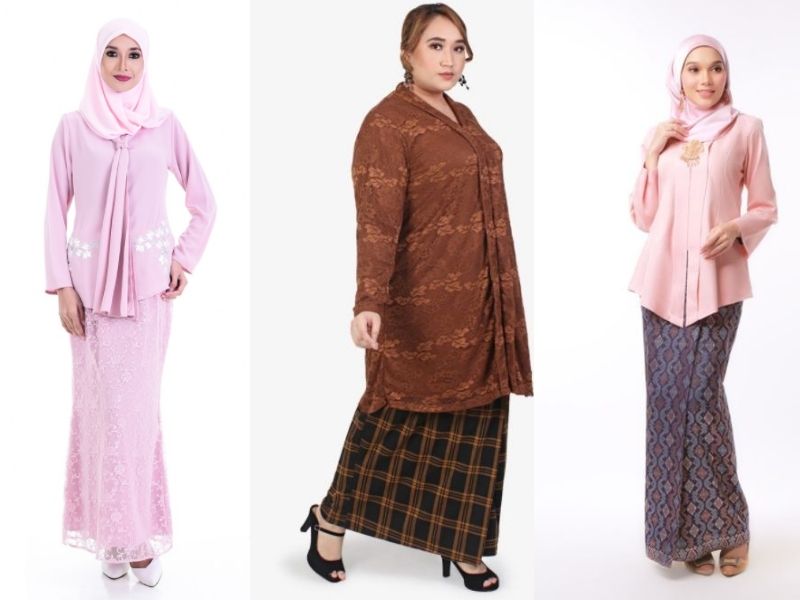 Wearing the right type of baju kebaya to work is just as appropriate as wearing a baju kurung or corporate wear. To make a kebaya work-appropriate or interview-appropriate, ensure that:
The kebaya is well-fitting, without being too tight around your curves but also not too loose until it seems oversized.

As with

baju kurung

, stick to plain, striped, or textured patterns that are simple without much beading or glitter. The fabric should not be too shiny as well.

You stick to single or double colours on your kebaya (not more than three colours).
Kebaya outfits look best with a pair of heels and matching hijab, but ensure these are not overly embellished as well. Think simple, comfortable, and elegant when choosing a kebaya to wear to a formal work environment. 
Accessorise Your Muslimah Formal Attire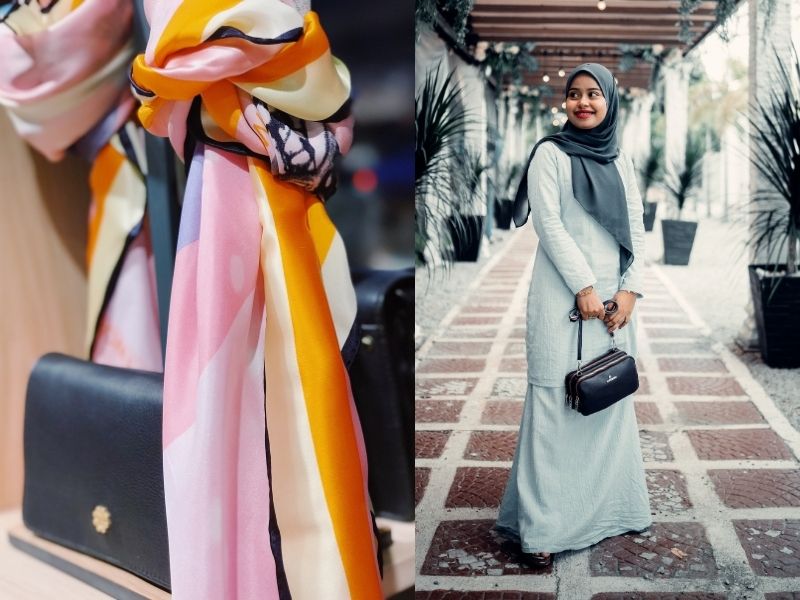 Your clothing makes up a huge part of your Muslimah formal attire; however, let's not forget about the other components too. If you wear a tudung or hijab, ensure that the colour scheme matches your outfit; overall, try not to have more than three colours happening at once with the clothing, hijab, and accessories combined. Avoid large patterns, heavy beading, and non-conventional hijab styling such as the turban style if you are working in a government office or a very formal corporate workplace. 
In terms of accessories, be minimalistic in your approach. A simple bracelet or watch, paired with a basic silver or gold necklace, suffices as jewellery to bring your formal attire to the next level. Be sure to carry bags that are not too large that they overwhelm your look, or too tiny that they look casual. A medium-sized leather, faux leather, or fabric plain handbag would be a good pick; just leave your glitzy clutches and large-patterned totes at home. 
What's your go-to Muslimah formal attire of choice? Share it with us so others can take inspiration too! Also, want to look elegant without being over-the-top with your makeup? Check out our simple makeup looks article for some ideas!