There are two types of people who tune in to a football match. The first type: Footie fans and armchair pundits who analyze everything from team formations to tactical play throughout the 90 (ish)-minute match. The second type: those who have eyes only on the 22 athletic men chasing a ball on a field. With the eagerly-awaited FIFA World Cup 2022 in Qatar almost upon us, we thought we'll be doing you—the second type of viewer—a great service by highlighting some of the most handsome football players who will be gracing the month-long tournament. You're welcome, ladies and men (no shame).
10

Most Handsome Football Players

Who Will Be At The

FIFA World Cup 2022 In Qatar
Bad news: Italy (traditionally the team that has some of the most handsome football players) did not qualify for the FIFA World Cup 2022 in Qatar. Good news: Good-looking faces are not in short supply.  
1. Cristiano Ronaldo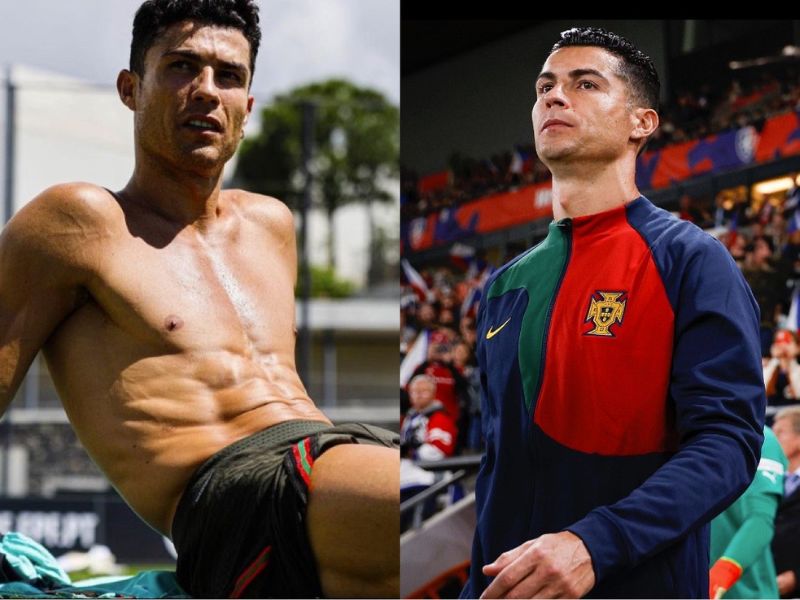 Girls like to look at him, while guys want to be him. Despite being at the grand old (in the footballing world) age of 37, nobody can deny that Cristiano Ronaldo remains one of the most handsome football players on the planet. When he's not sulking, CR7 is pleasing to the eyes with his defined jawline and chiselled body (extra points when he flashes his megawatts smile).
This could be one of your very last chances to ogle at Ronaldo on the field, with this surely being his final World Cup tournament.
Age: 37
Team/Country: Portugal
Jersey number: 7
2. Son Heung-min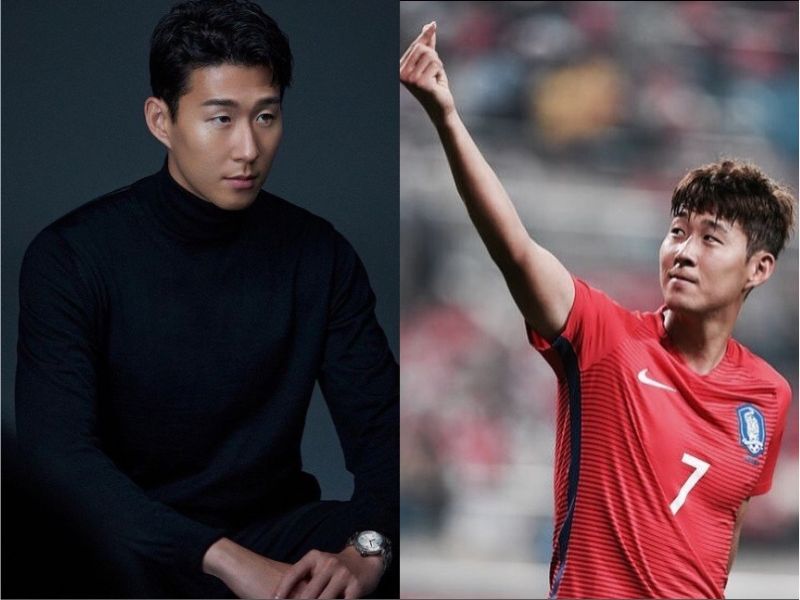 Asia represent! Son Heung-min is currently the most famous and marketable South Korean footballer plying his trade in the English Premier League (he plays for Tottenham Hotspur, in case you don't know). Beyond his oppa-esque looks, Sonny or Sonaldo is also widely known as one of the nicest guys in world football. The captain of the Korean national team certainly has some big boots to fill in spearheading his country's World Cup challenge following the retirement of Park Ji-sung.
Age: 30
Team/Country: Korea Republic
Jersey number: 7
3. Antoine Griezmann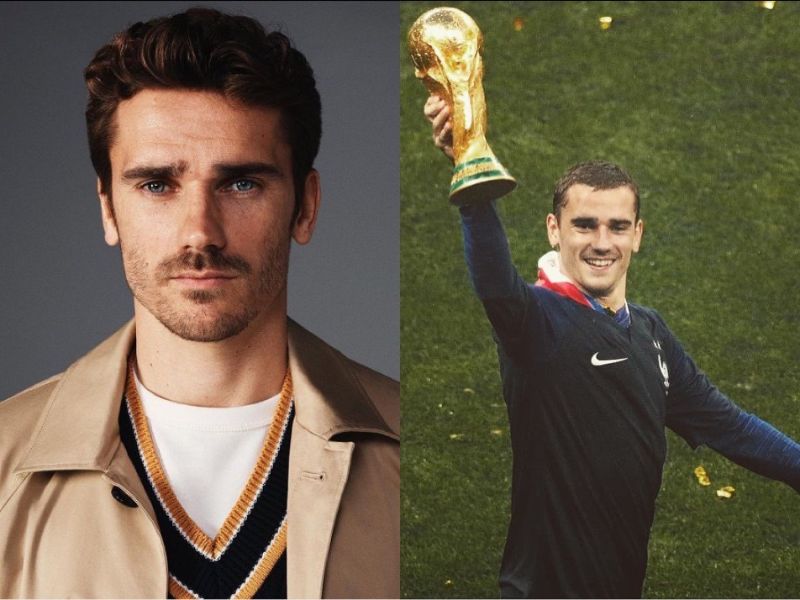 Antoine Griezmann was the toast of the team and man of the match when France trounced Croatia 4-2 in the World Cup final match in Russia four years ago. And four years after that rain-lashed night, the Frenchman is back to lead the attack line as France seeks to defend the golden cup. Though his footballing prowess might be overshadowed by teammate Kylian Mbappé (currently one of the world's best footballers) in this coming tournament, his good looks won't.
Age: 31
Team/Country: France
Jersey number: 7
4. Alisson Becker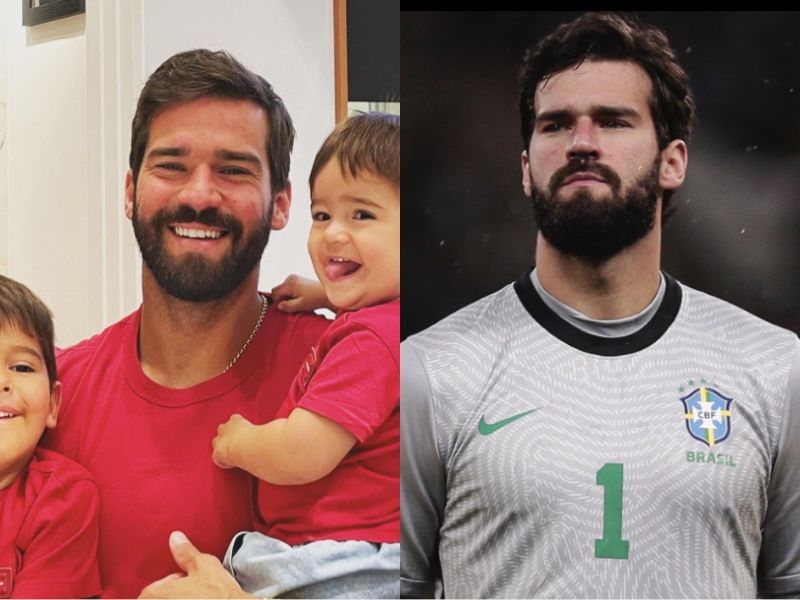 The man between the sticks seldom gets the same level of recognition that outfield players do. But in Alisson Becker, the Brazil squad has got one of the most handsome football players! The tall and heavily-bearded hunk is not only one of the world's current best (and most expensive) goalkeepers, but he is also known to be humble and a family man. Looks like in this World Cup, he will be busy catching balls and hearts!
Age: 30
Team/Country: Brazil
Jersey number: 1
5. Julian Brandt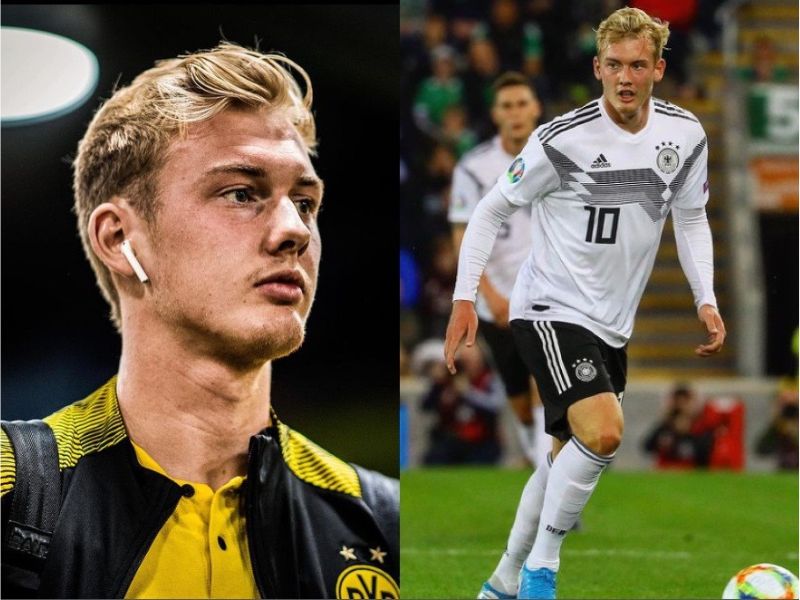 In the absence of Italy, count on the Germans to provide a consistent supply of eye candies. There is no shortage of swoon-worthy faces in the Germany team, and we would like to shine the spotlight on Julian Brandt. Only in his mid-20s and with a face that would not look out of place in a boyband, Julian could easily stand out in a squad peppered with fine gentlemen.
Age: 26
Team/Country: Germany
Jersey number: 20
6. Jack Grealish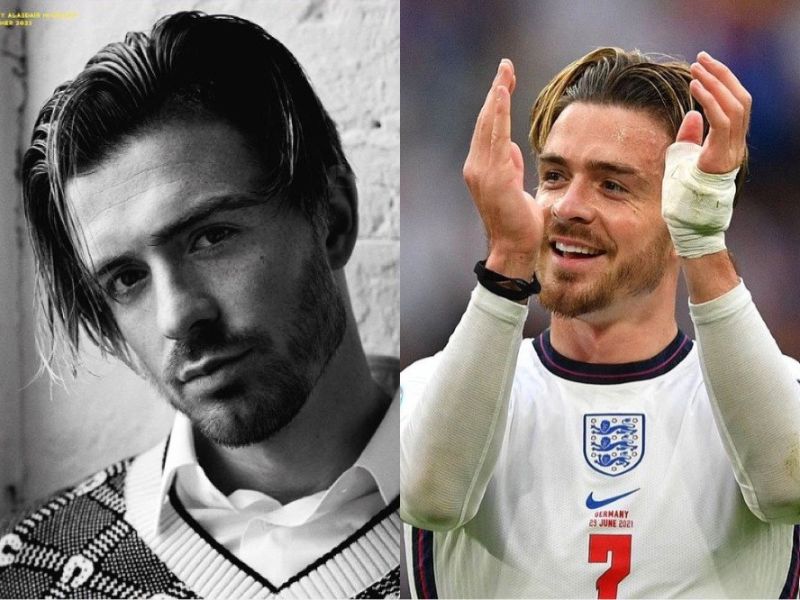 Can anyone ever top David Beckham as the most handsome football player in the history of the England squad? Probably not in our lifetime. What about the next best thing? Probably Jack Grealish. First, he inherited Beckham's legendary No.7 jersey. Second, he's got the floppy hair reminiscent of '90s Beckham. Third, he's a midfielder and playmaker with an eye for killer assists. Ladies and gentlemen, meet Beckham 2.0.
Age: 27
Team/Country: England
Jersey number: 7
7. Raphaël Varane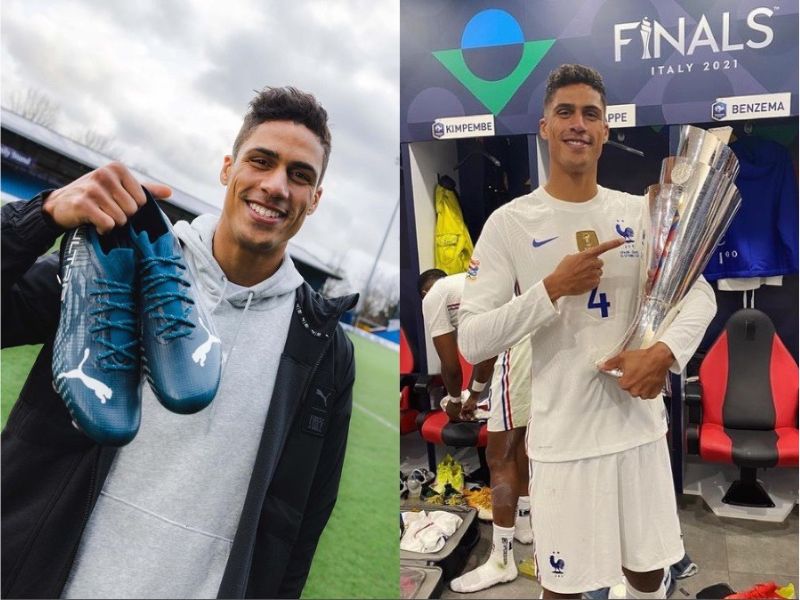 If your ideal type is someone talk, dark, and handsome, the man of your dreams could look like Raphaël Varane. Tall (191cm), dark, and good-looking, Raphaël is a prominent fixture at the heart of the French defence—when he's not injured. And when he is fit to play, the injury-prone footballer is widely considered to be among the finest defenders of his generation. Let's pray he will be fit enough to strut his stuff (and looks) in Qatar! 
Age: 29
Team/Country: France
Jersey number: 4
8. Marcos Llorente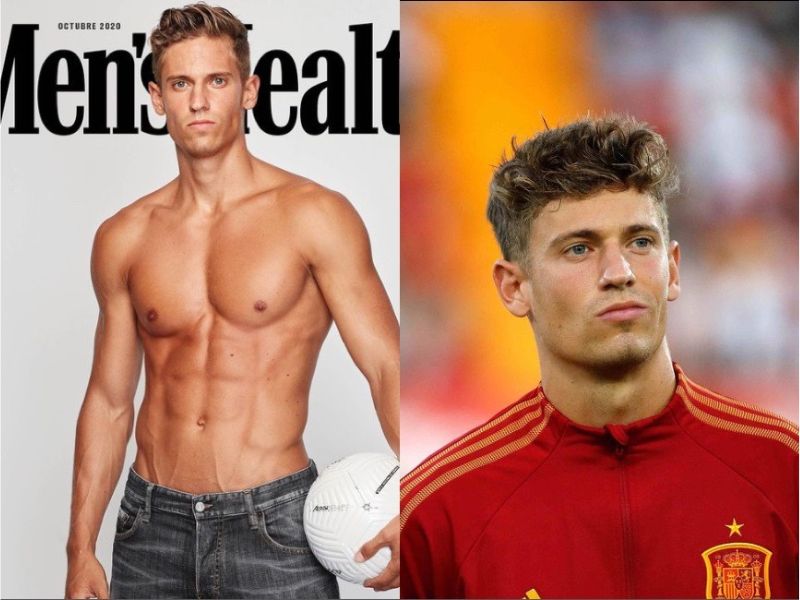 You don't get to grace the cover of Men's Health magazine if you do not have the chops, and that's what Marcos Llorente has done. The promising footballer is one of the many talents in the Spanish national side and recently battled back from a significant injury to earn his seat on the plane to Qatar. 
Age: 27
Team/Country: Spain
Jersey number: 6
9. Paulo Dybala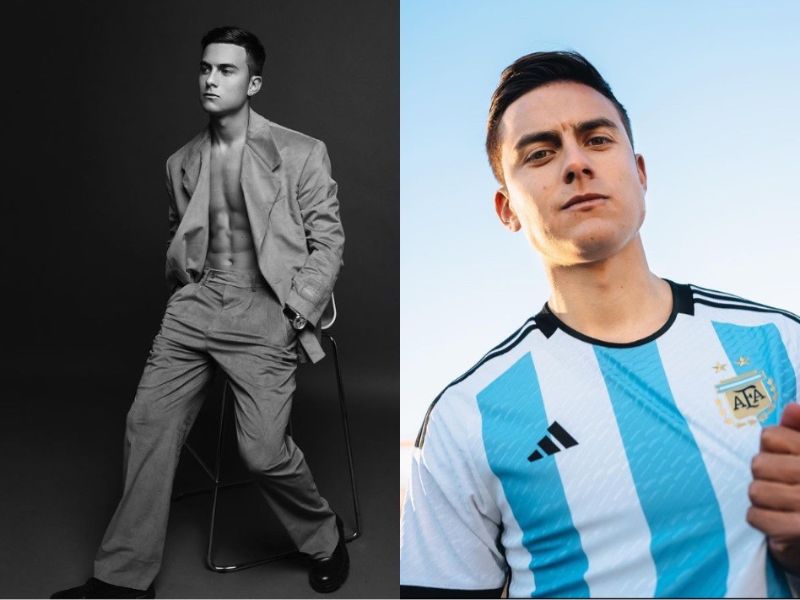 When you're in the current Argentine national squad, you are bound to be overshadowed by a dude named Lionel. Nevertheless, while said Lionel provides all the thrills and excitement with his god-kissed feet, Paulo provides some eye candy when things aren't so pretty on the pitch. Look out for his one-and-only "Dybalamask" goal celebration if he manages to get the ball into the net!
Age: 28
Team/Country: Argentina
Jersey number: 21
10. João Félix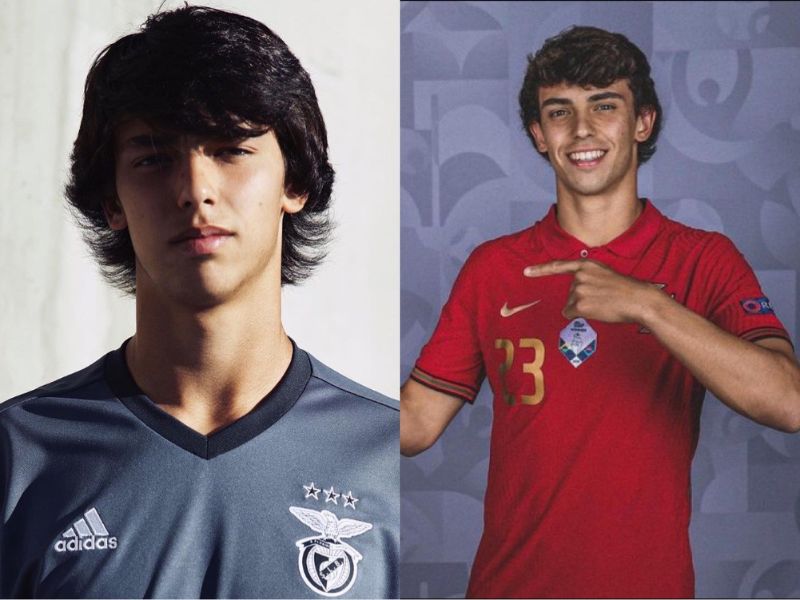 Cristiano Ronaldo's footballing days may be numbered. And when he does eventually retire, the baton could be passed on to fellow Portuguese João Félix. The lanky and shaggy-haired youngster exudes a boyish charm which is quite rare in a gathering of macho and burly men. Plus the fact that he bears a resemblance to the most handsome Brazilian football player ever, Kaka, is a bonus!
Age: 22
Team/Country: Portugal
Jersey number: 23
Who Are

Your

Most Handsome Football Players

?
The legendary Pelé calls football Joga Bonito, which means "the beautiful game". While it refers to the actions on the pitch, the same can definitely be said for some of the players themselves! Are there any other handsome football players who are most deserving of a place on this list? Sound off in the comments if you think we missed out on any!
By the way, have you checked out the FIFA World Cup 2022 jerseys in Qatar that these players will be suited in?