The recent floods that brought devastation to several parts of Malaysia and the massive clean-up in the aftermath have dominated conversations on the national level. They also shined a spotlight on the use of water jets. As these machines are effective in cleaning large surface areas, the interest for them have skyrocketed. Here's what you need to know about high pressure water jets and which models to go for if you plan on investing in one.
What Are Water Jets? And What Do They Do?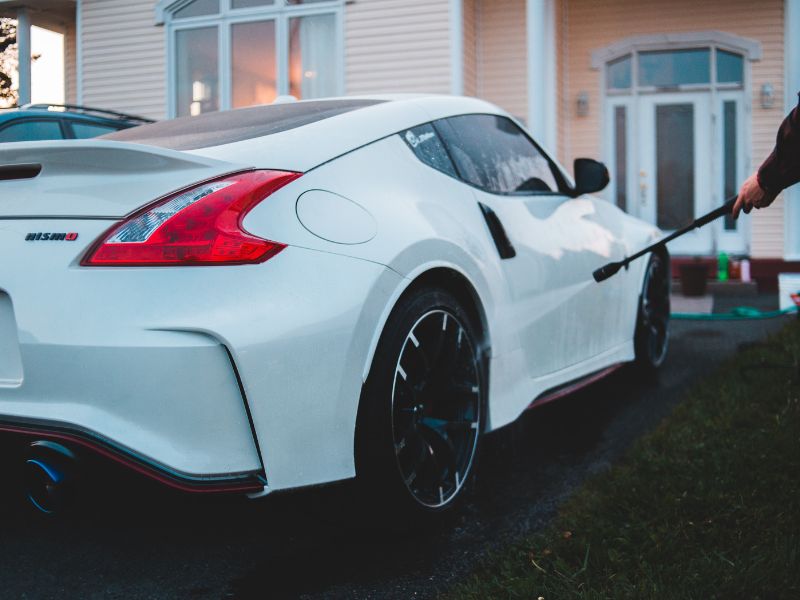 Water jets are machines that use a high pressure jet of water for cleaning or cutting hard materials—the latter for industrial usage. For cleaning purposes, these pressure washers are used to blast off stubborn dirt and grime from surfaces, which make them very effective in post-flood cleanings. They can also be used to clean vehicles, lawns, patios, and driveways.
Instead of hours of hand-scrubbing, water jets can get rid of any built-up muck in a matter of seconds and minutes. However, practise caution at all times when operating a high pressure water jet. Do not aim it at any body parts, and wear protective gear such as goggles whenever possible.
What To Look Out For Before Buying A

High Pressure Water Jet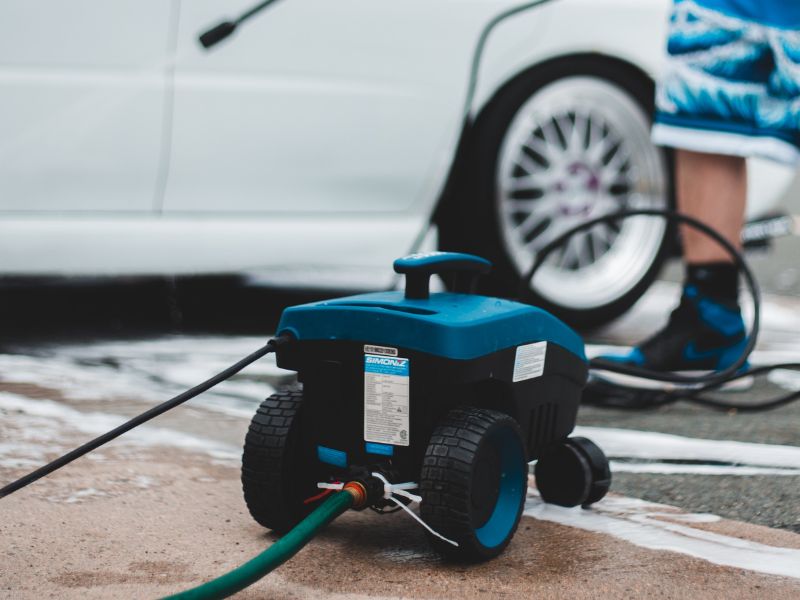 If you're new to water jets, here are a few basic things to consider before making a purchase:
Electric vs gas/petrol-powered

. Homeowners should go for electric water jets as they suffice for domestic cleaning tasks. Although gas-powered

water jet machines

are more powerful, they are also pricier and more suited for professionals involved in heavy-duty cleaning.

Water pressure

. Water jets with a maximum pressure of 100 bar are suitable for cleaning smaller items such as

bicycles

and

garden furniture

. For

cars

and patios, a maximum pressure of 120 bar is ideal. Whereas for more heavy-duty cleaning, you should consider getting one that outputs over a maximum pressure of over 120 bar.

Water flow rate

. An indication of how much water passes through per hour. A higher water flow rate means more water is being delivered, which translates to a quicker cleaning job. 

Accessories.

Most water jets come bundled with a host of accessories. Among the vital things to pay attention to are the type of

nozzles

and the length of the

hose

. Different nozzle types may be suited for different cleaning tasks, while the hose length is no less an important consideration. You wouldn't want a hose that is too short to reach the target area!
5

High Pressure Water Jet

Recommendations To Buy In Malaysia
Bossman BPC-117
The Bossman BPC-117 is suitable for both gentle cleaning (cars, motorcycles, bicycles) and powerful cleaning (sidewalks, garden furniture) with a maximum pressure of 110 bar. Besides an adjustable high-pressure gun and nozzle, it also comes with an integrated water filter to protect the pump against any dirt entry.
Apache TurboSpray HM4411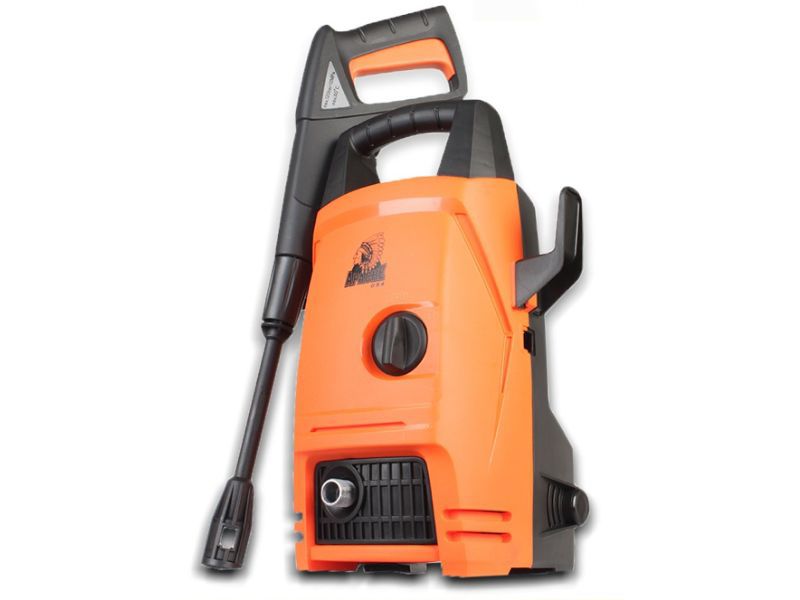 Use the Apache Turbo Spray HM4411 to effectively tackle a variety of cleaning tasks with power and versatility. You can tailor the spray pressure output with its FlexiSpray adjustable nozzle, quickly going from a high-pressure pencil point jet to a fan spray. In addition, its Total Stop System prevents energy waste and at the same time prolongs pump life by automatically shutting off the pump when the trigger is not engaged.
Karcher K2.050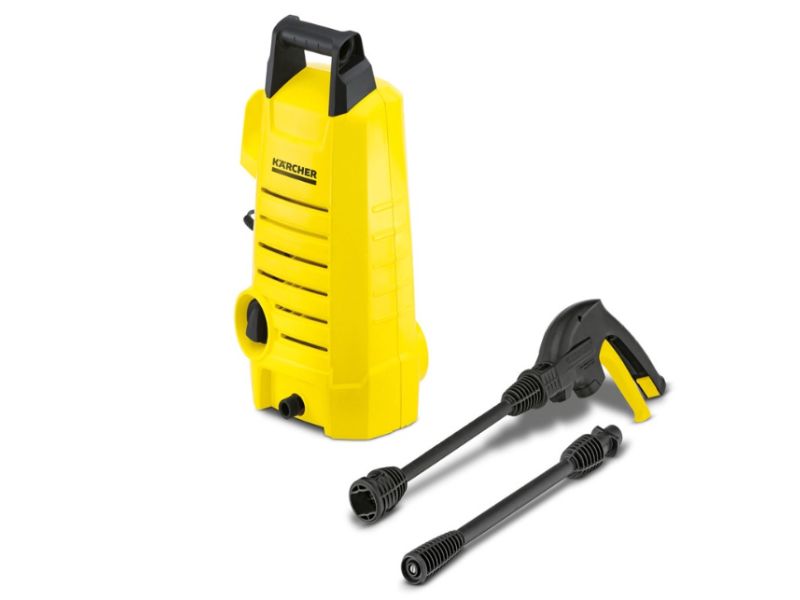 If you're looking for a compact and lightweight pressure washer, look no further than the Karcher K2.050. Equipped with a powerful rotating nozzle, it can effectively remove stubborn dirt like moss and algae. Moreover, its impact-resistant plastic casing keeps dirt particles away from damaging the motor and pump.
Daewoo DAXX65-100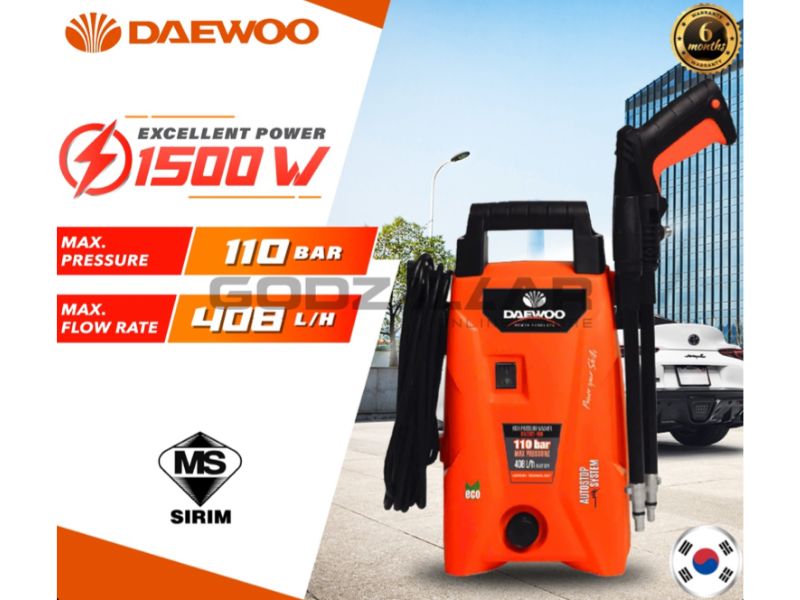 The Korean-made Daewoo DAXX65-100 is another light, durable, and compact washer that is ideal for homeowners. It can ably handle most tough cleaning jobs with a maximum pressure that can go up to 110 bar. The packages include a multi-power nozzle, a detergent bottle and an optional 10-meter hose.
OSMO V40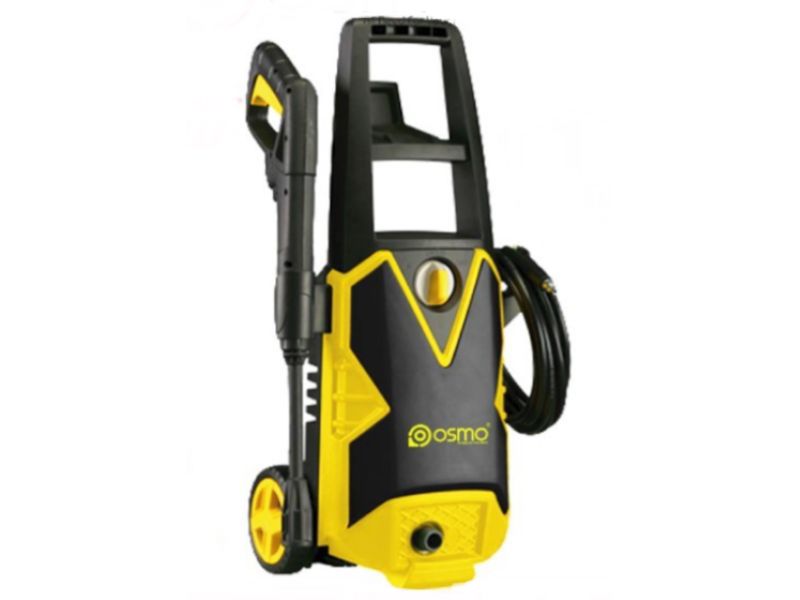 Capable of producing a maximum pressure of 120 bar, the OSMO V40 is one of the most powerful high pressure water jets in the market. As an extra form of protection, it comes with a safety lock. On top of that, a built-in portable handle and wheels make for effortless manoeuvring. 
Water Jets Can Be One Of The Most Valuable Power Tools For Homeowners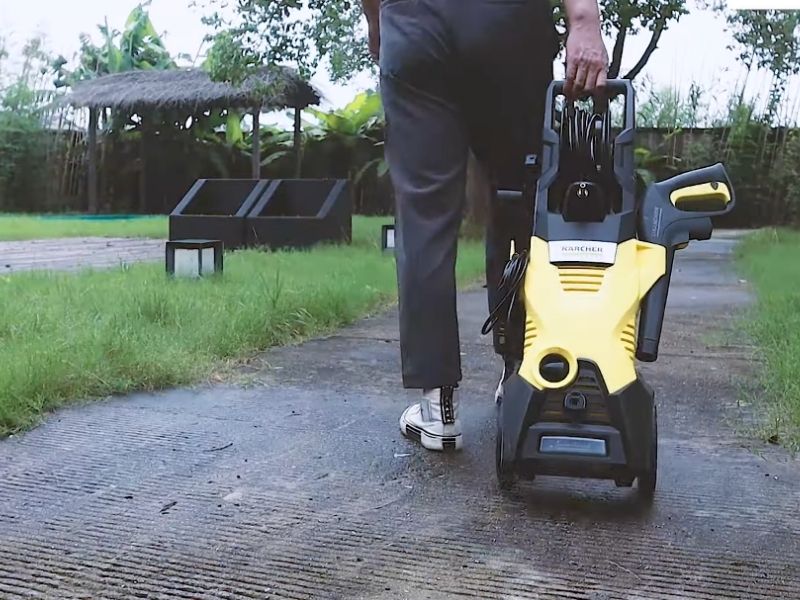 In a country like Malaysia where most house dwellers live in landed properties and have multiple vehicles, many people will find water jet machines or pressure washers extremely useful. They are certainly worth investing in for cleaning purposes all year round. In the case of natural disasters such as floods (which certainly won't be the last time to happen), it pays to be more prepared to deal with future episodes.
Explore more on household cleaning with the best washing machines and the best robot vacuum cleaners.