Most of us eat breakfast, lunch, and dinner daily, but what do we do in between? We snack, of course! We snack during movies, office hours (bless those well-stocked pantries), and just about any time when our stomach overrules our brain. Let's face it, we can't (and won't) stop snacking altogether, but we can substitute our usual Mamee, Super Ring, and Mister Potato with healthier alternatives for the sake of our bodies. So, the next time you inevitably wander into the snack aisle of your local supermarket, scan the shelves for these healthy snacks made by Malaysian brands and make a conscious decision to munch more responsibly.
8 Best

Healthy Malaysian Snacks

You Can Try Today
You can also find these healthy Malaysian snacks online, ready to order.
1.   Amazin' Graze Granola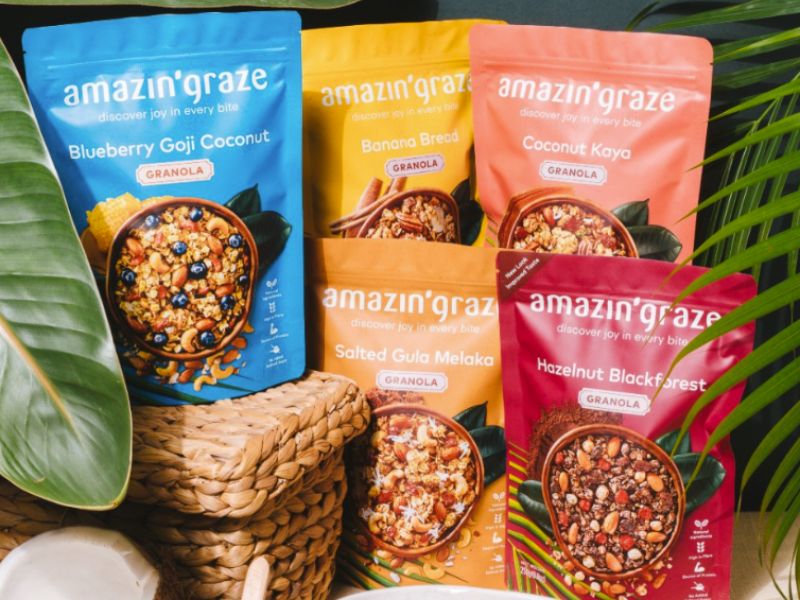 Granola consists of oats, nuts, and dried fruit, typically eaten with sweeteners such as honey and maple syrup. This staple breakfast fare is rich in protein, fibre, and micronutrients such as iron, magnesium, B vitamins, and vitamin E.
For granola with a local twist, the halal-certified Amazin' Graze Granola comes in familiar flavours like Banana Bread, Blueberry Goji, Hazelnut Blackforest, and Salted Gula Melaka. These can be enjoyed as a breakfast cereal or a tasty snack on its own.
2.   Signature Market Omega-3 Trail Mix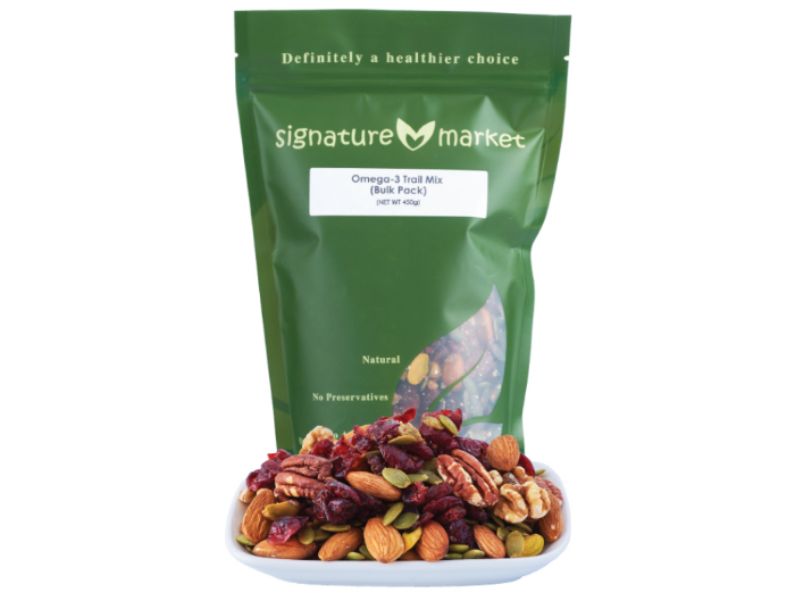 You've probably heard of Signature Market, a popular healthy snack brand in Malaysia that offers a wide selection of bites. We recommend you try their bestseller, the Omega-3 Trail Mix Bulk Pack, that's made up of a hearty mixture of nuts like almonds, walnuts, and pumpkin seeds, which are rich in heart-healthy fats, vitamin E, and Omega-3.
3.   Ketogenius Kitchen Keto Double Chocolate Cookies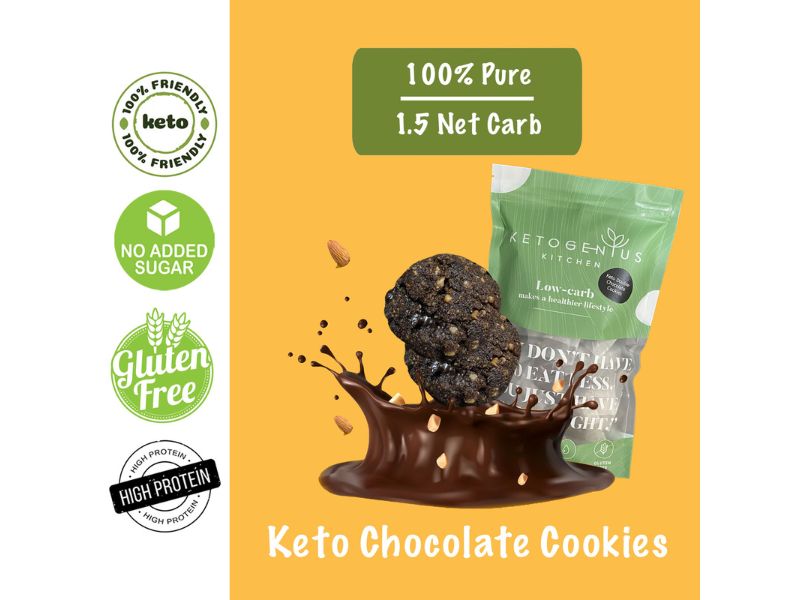 Huge chocolate lover? You've got to try the Keto Double Chocolate Cookies from Ketogenius Kitchen. Crunchy on the outside and soft in the middle with double the chocolatey taste, this will surely satisfy chocolate fans who aspire to be healthier. 
Made of all-natural ingredients, this healthy Malaysian snack is keto- and diabetic-friendly with 1.5g net carb per serving. As it contains natural sugars only, it's also suitable for those on a low-carb diet. 
4.   Mahnaz Food Healthy Mix Fruits And Nuts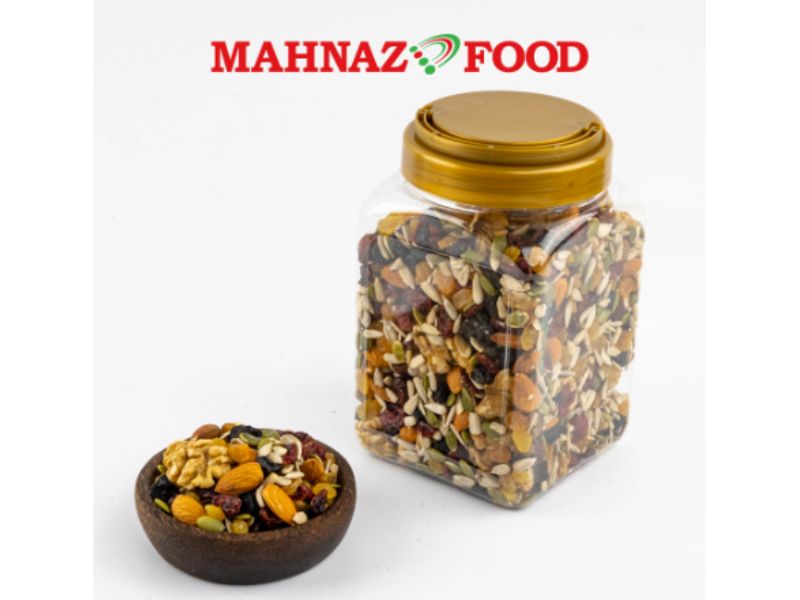 Dried fruits and nuts are packed with essential nutrients, which is why they make great choices for more mindful snacking. This healthy mix from Mahnaz Food contains a combo of raw walnuts, raw almonds, organic black raisins, golden raisins, pumpkin seeds, sunflower seeds, melon seeds, and cranberries. The 250g mix is a small package with big health benefits—great for snacking on the fly.
5.   Alor Freeze Dried Yogurt Bites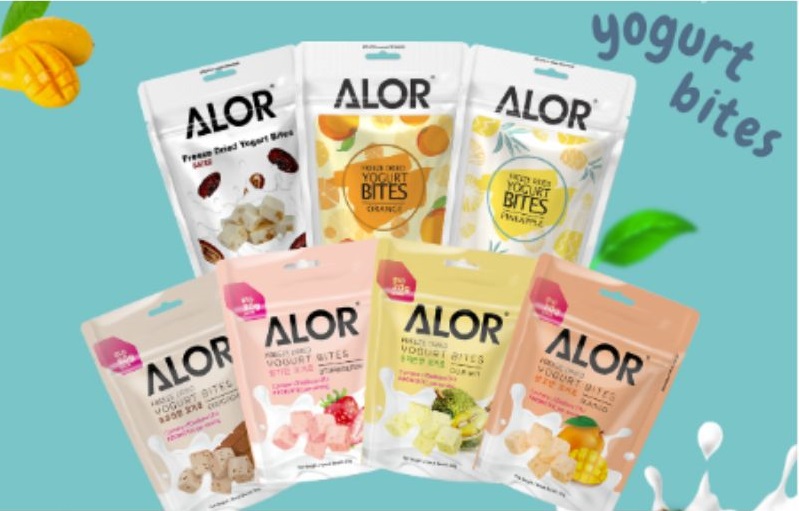 For those who like yoghurt, dried yoghurt bites from Alor Freeze might just be the perfect snack. Thanks to freeze-drying technology, yoghurt can be made into bite-sized solid cubes, and they contain probiotics (good bacteria) that help keep the body healthy and working well. These yoghurt bites are available in several several fruit, chocolate, and kurma (dates) flavours.
6.   Organic Fields Omega-3 Trail Mix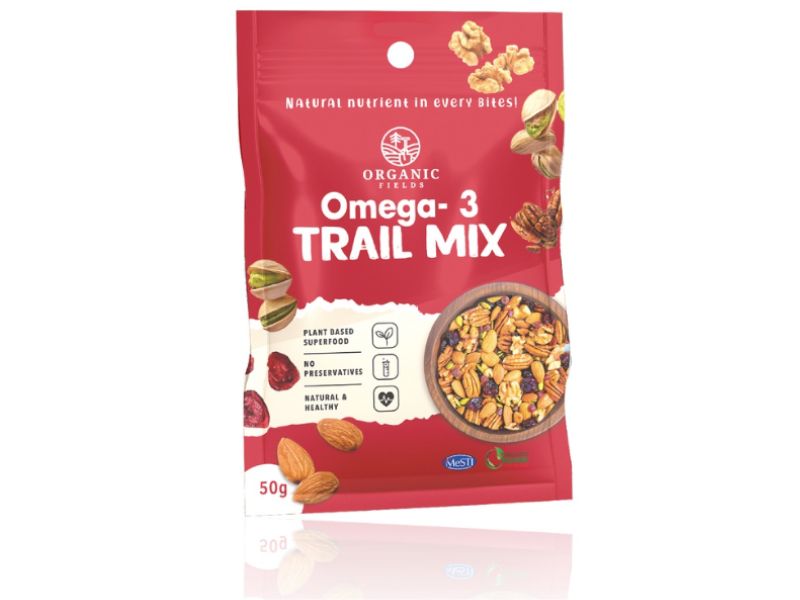 Satisfy your snack cravings with the Organic Fields Omega-3 Trail Mix, which is not only healthy but also delish. With cranberries, walnuts, almonds, pecans, pumpkin seeds, and pistachios, this appetising blend provides all the health benefits of omega-3 fatty acids. Since it's packed in a resealable pouch, you can conveniently bring this anywhere to curb hunger pangs on the go.
7.   C.riously Chocolatey & Corny Cereal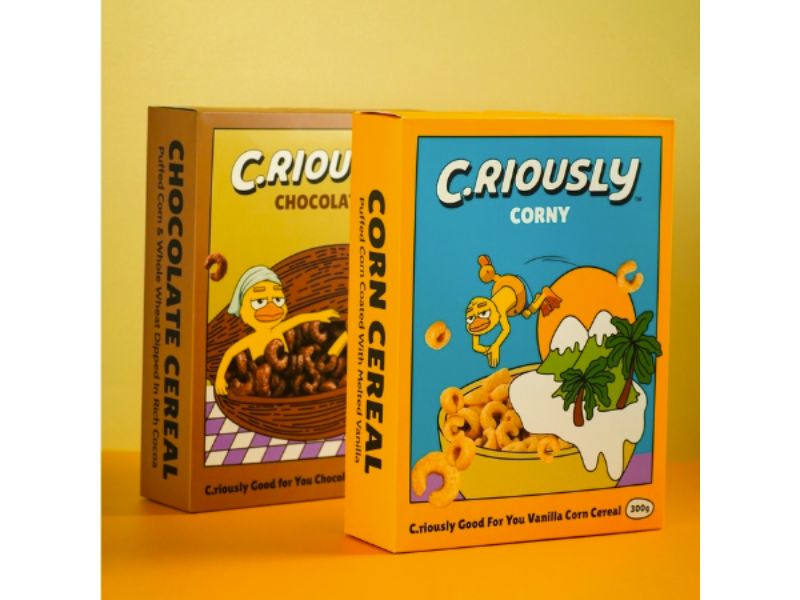 For those who grew up with a staple diet of Koko Krunch and Corn Flakes, consider switching to C.riously Chocolatey & Corny Cereal for a healthier alternative. This healthy Malaysian cereal snack is 100% plant-based and contains, in their words, zero crap ( the 'crap' being sugar, fatty oil, and cholesterol). They are recommended for those who have chronic health conditions, are in weight management, or adhering to a vegan diet.
Besides, how can you not be attracted to the C.riously #aesthetic packaging?
8.   Mum Mum 7 Wonders Premium Roasted Mixed Nuts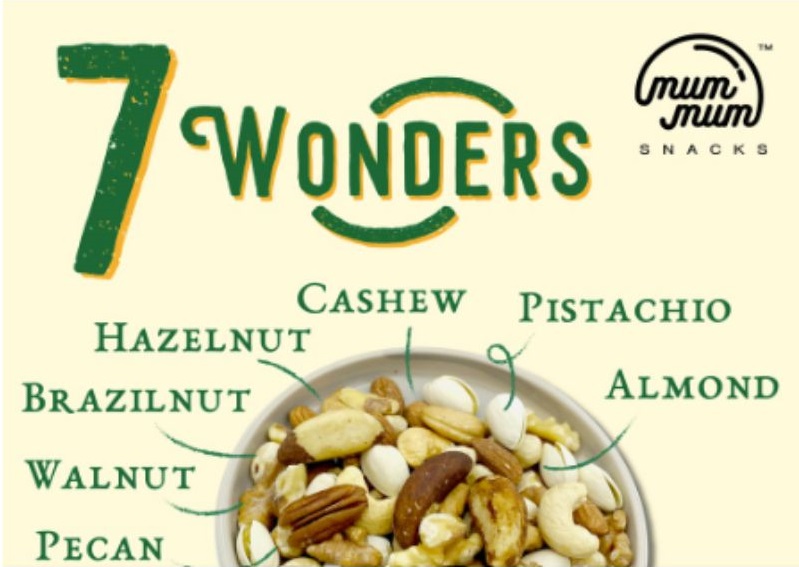 By now, you would've learned that munching on nuts is highly recommended as a healthier alternative to your typical snacks. Here's another mixed nuts goodness for your consideration—the 7 Wonders Premium Roasted Nuts by homegrown brand Mum Mum Snacks. The seven types of nuts, including almond, Brazil nut, and cashew, among others, offer a host of health benefits, from boosting the immune system to improving metabolism.
Healthy Malaysian Snacks

Can Also Be In The Form Of Fruits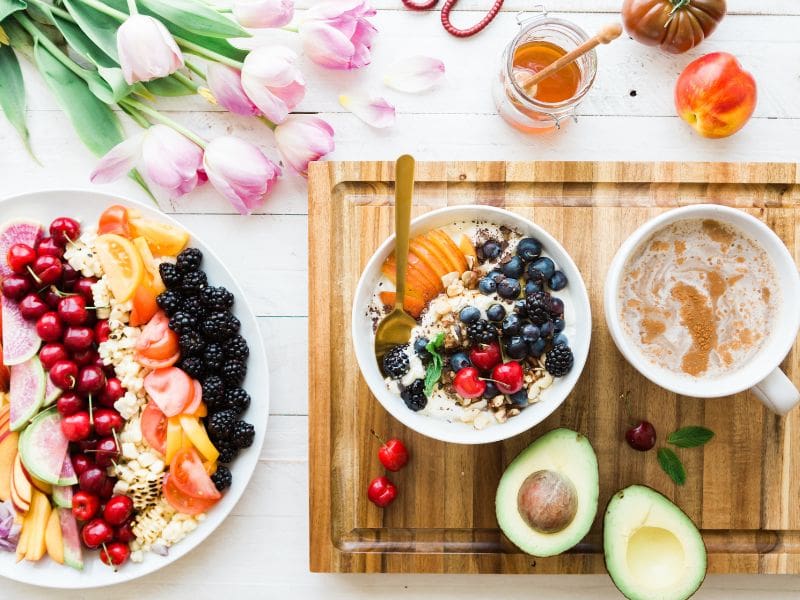 Snacking is a wide term, and you can make snacks out of anything, really. Besides pre-packaged snacks, you can make your own easily with fruits. Apples, watermelons, pears, oranges—these are all widely available fruits you can get from anywhere, and they make for super healthy snacks in between meals or whenever you need something to munch on.
Oh, and speaking of fruits, they make up some of the best body cooling foods you should consume in light of the unrelenting hot weather lately. Read all about them here.