Some of my most memorable gaming moments are those spent with my buddies sitting beside me. We would huddle in front of the TV, shouting excitedly over a game of FIFA or Street Fighter. Other times, we would sit across from each other in a cyber cafe while waging unending gunfights playing as either terrorists or counter-terrorists (iykyk). Fun as they were, those days are hard to come by now as we have fast broadband internet at home and online gaming. But talking over headphones is no substitute for getting mocked in person (all in good fun, of course). And if you wish to relive the joy and camaraderie of gaming with your pals in person but have no idea where you can do that, here's a roster of the best cyber cafe and internet gaming cafe in Kuala Lumpur!
6 Best

Cyber Cafe To Visit In Kuala Lumpur

And Selangor
We can hang and game all day in these cyber cafe in Kuala Lumpur and its vicinity, seriously. 
1.   ATO Gaming Cafe x Studio – TTDI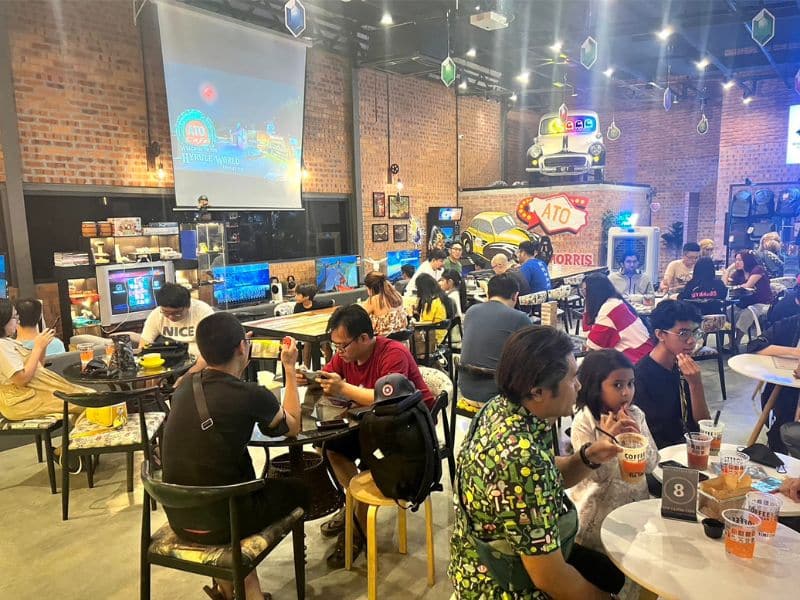 Touting itself as the biggest gaming cafe concept in Malaysia, ATO Gaming Cafe is a must-visit if you love video games. This isn't your typical cyber cafe with rows and rows of PCs, but a lively space with all sorts of gaming consoles, a racing rig, and an arcade shooter ready to be played. There's even a mini store at one corner where you can purchase the latest games and peripherals.
And when your tummy rumbles louder than a gaming controller, you and your buddies can order noms from a varied menu comprising Malaysian, Asian, and Western mains plus snacks and desserts (and coffee, of course).
Address: 58371, Jalan Sungai Penchala, Kampung Sungai Penchala, 60000 Kuala Lumpur
Opening Hours: Daily, 10am – 10pm (until 12am on Saturdays)
Contact: 016-229 0630 | atottdi@ato.com.my
2.   Hero E-sports Arena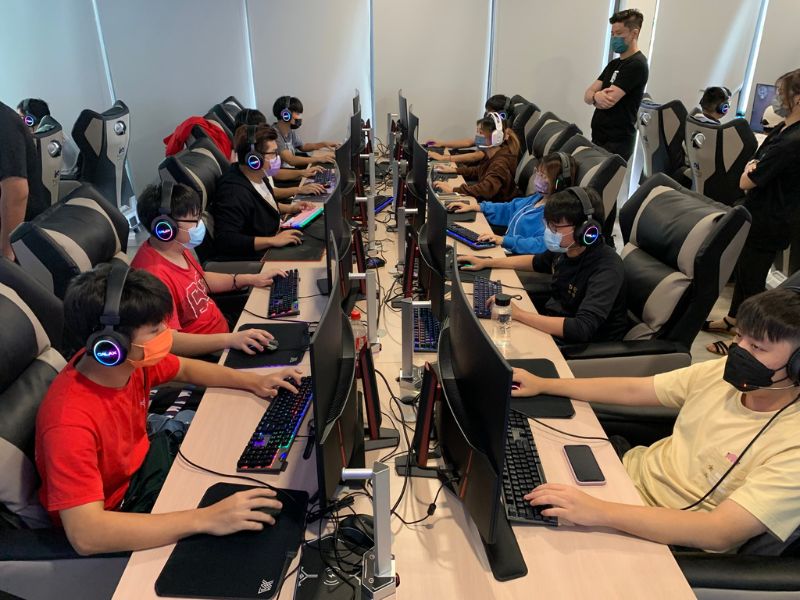 Hero E-sports Arena is among the most-frequented cyber cafe in Kuala Lumpur, and it isn't hard to see why judging from the reviews it received. Customers have commended its clean and comfortable space, wonderful ambience, friendly professional staff, and good service. Others have also noted its high-end PC hardware, with large monitors that offer a great gaming experience. This is one of few internet gaming cafe that operate 24 hours, so you can game into the wee hours if you wish to.
If you frequent the place often enough, you can join the membership programme and enjoy exclusive rewards.
Address: Block B, Lot 28-G, & 29-G, Plaza KL Traders Square, Jalan Gombak, 53000 Kuala Lumpur
Opening Hours: Daily, 24 hours
Contact: 018-917 6770 | heroaprint@gmail.com
3.   Battle Arena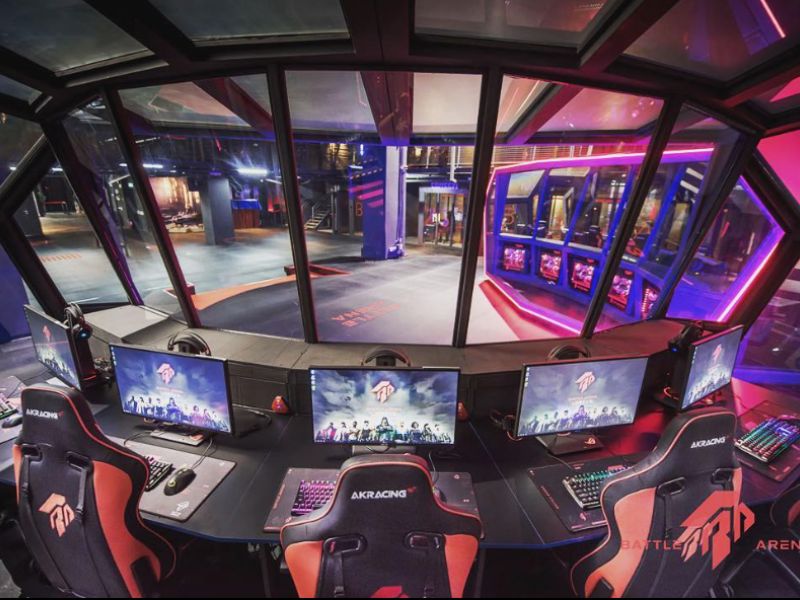 Battle Arena is like a cyber cafe on steroids. Get ready to be mind blown as you enter Southeast Asia's biggest esports club. The expansive 17,000-sq ft space is capable of holding up to 400 people, with over 100 high-spec PCs. Even if you and your buddies aren't playing, you can have a great time spectating, as esports tournaments and gaming events are frequently held at this venue.
Address: Lot 5-08, Jaya Shopping Centre, 26A, Jalan 14/17, Seksyen 14, 46100 Petaling Jaya, Selangor
Opening Hours: Tue – Sun: 3pm – 12am
Contact: 03-7932 1199 | esports@battle-arena.my
Website l Facebook l Instagram
4.   Gift Internet Cafe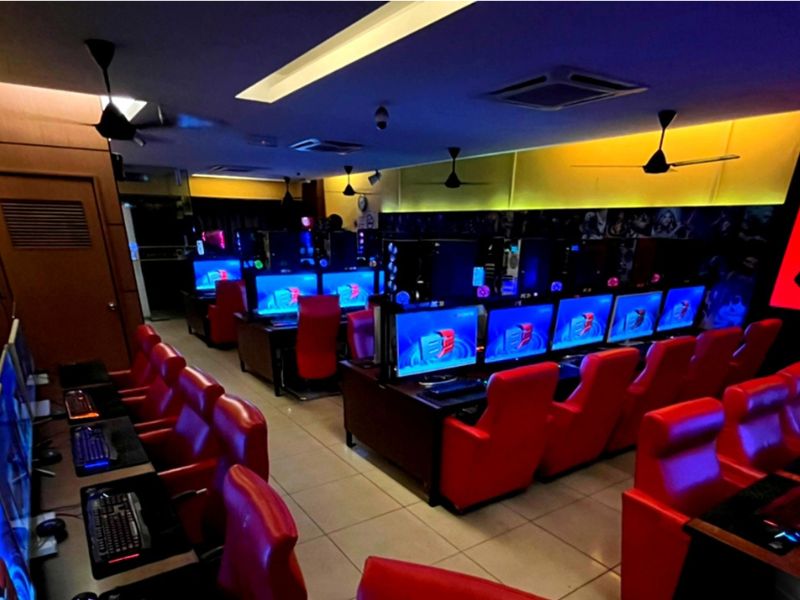 Gift Internet Cafe has no fewer than 20 cyber cafe branches in Kuala Lumpur and Selangor, so be sure to locate one near you. They offer some of the best internet speeds for gamers to enjoy a lag-free experience on popular online multiplayer titles like Call Of Duty Warzone, Valorant, and Apex Legends. On top of that, they provide top gaming equipment so you don't have to worry about a compromised gaming experience.
Register for the free membership, and you can game for as low as RM2 per hour!
Address: Multiple locations, full details on Facebook page
Opening Hours: Varies according to outlet. Refer to Facebook page
Contact: business@awesome-gift.com
5.   Orange Esports Club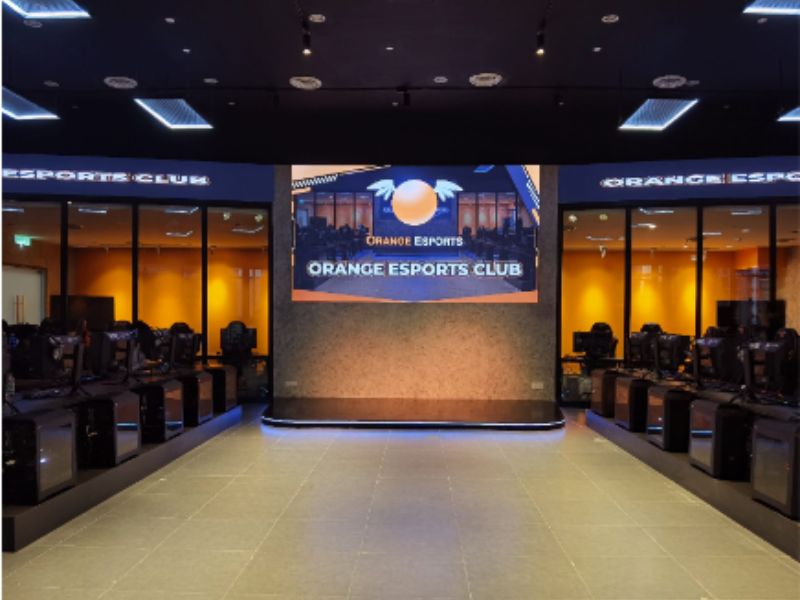 Located within Quill City Mall in Kuala Lumpur, Orange Esports Club cyber cafe is a 360° esports event and lifestyle space designed to heighten the gaming experience for professional and casual gamers alike. If you're an esports enthusiast, you should visit this place to check out its premium facilities for competitive events, such as the player room, caster room, and a dedicated production space with the latest equipment.
But if you're there for a casual round of game (or two), you can enjoy affordable rates and reasonably priced F&B offerings in a comfortable setting.
Address: Level 6, Quill City Mall, Jalan Sultan Ismail, Bandar Wawasan, 50250 Kuala Lumpur
Opening Hours: Daily, 9am – 12am
Contact: 03-2602 1547 | frank@orange.my
6.   Cove Hub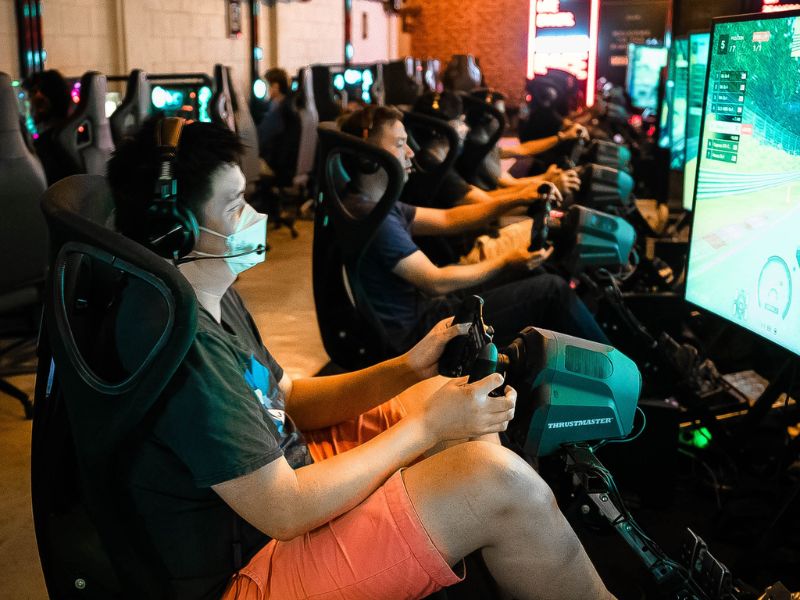 If you live in the vicinity of Sunway or Subang Jaya, you can zip by Cove Hub which offers more than just gaming PCs. Yes, you can play some competitive shooter games with your friends or have some console fun with the PS5, but the biggest attraction here is the racing simulator rigs. If racing games like Need For Speed, Gran Turismo, and F1 are more of your clique's jam, this internet gaming cafe is the place to indulge in the ultimate virtual racing fun.
Address: Cove Hub, No. 7, Jalan PJS 11/7, Bandar Sunway, 47500 Subang Jaya, Selangor
Opening Hours: Daily, 12pm – 2am
Contact: 017-808 7017 | info@cove.asia
Website l Facebook l Instagram
Game Like The Good Old Days In These

Cyber Cafe In Kuala Lumpur

And Selangor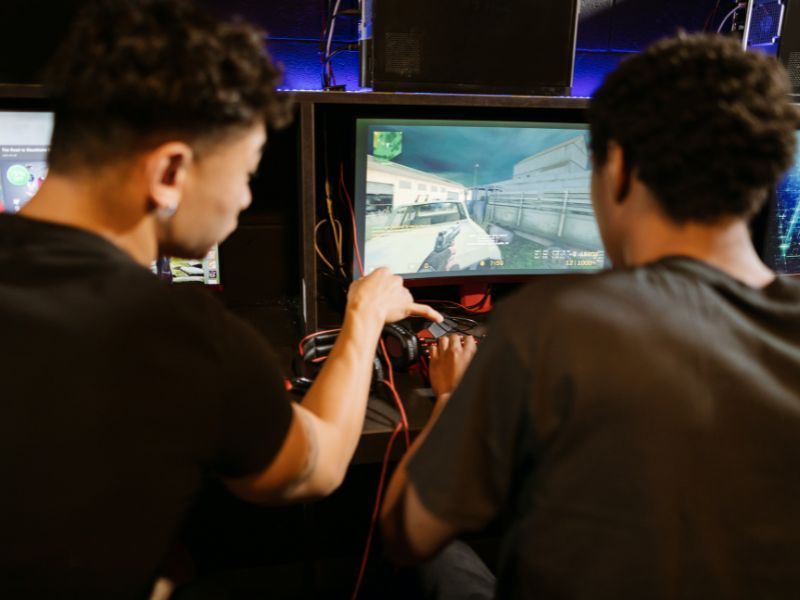 Cyber cafes were a huge part of some of our teenage years (if you're nodding to this, yes, you're old). But they risk losing their appeal in the age of online gaming. Fortunately, for the few cyber cafe in Kuala Lumpur and Selangor that are still standing strong, they offer the priceless experience of playing in the presence of fellow humans with endless laughter and banter. If your last visit to an internet gaming cafe was aeons ago, why not gather your long-time gaming bros (and gals) to relive some of your best teenage years? Fire in the Hole!
Related: Tired Of Gaming Alone? Double The Fun With These Best Two Player Games