Virtual reality (VR) has often been touted and portrayed as the frontier for gaming in the future. While that science fiction-like scene in all our heads is probably still a ways away, VR headsets started hitting the mainstream in the last couple of years, affording interested gamers a glimpse into what lies ahead. If you want to sample it today, you can get one of several virtual reality headsets available in Malaysia that can deliver a fantastic and novel gaming experience. But which one to get? We'll be taking a look at three of the current best VR headsets in Malaysia.
What Are The

Best VR Headsets

You Can Buy

In Malaysia

?
Three contenders from three giant companies.
1.

  Sony PlayStation VR2

–

Best VR Headset

In Malaysia

For Next-Gen Gaming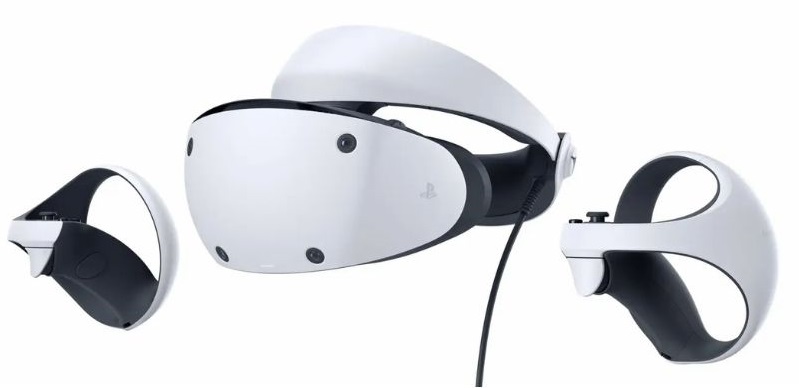 Sony has been dabbling in VR gaming since 2016 with the original PlayStation VR headset. While it offers players a decent VR gaming experience, it isn't quite the revolutionary product that blows people's minds off. Enter the PlayStation VR2 seven years later. The upgraded successor features several notable improvements that bring about a more immersive and comfortable experience for gamers. 
Among them are higher resolution 4K HDR OLED display panels with a wider field of view that deliver clearer and more vibrant visual quality, an updated design that heightens comfort and wearing convenience, and a built-in audio system that eliminates the need for players to wear separate headphones.
Add to that an array of next-level sensors and haptic feedback that extend to the new PlayStation VR2 Sense controllers, and you got yourself one of the most, if not the most, advanced consumer VR headsets as of 2023.
Games available for the PSVR2: Horizon Call of The Mountain, Gran Turismo 7, Resident Evil Village, No Man's Sky, and more.
Reason to get the PSVR2: Most advanced VR headset with a selection of AAA-quality flagship games.
Reasons against getting the PSVR2: Pricey; requires a PlayStation 5 to run.
2.

  Meta Quest 2

–

Best VR Headset

In Malaysia

For Content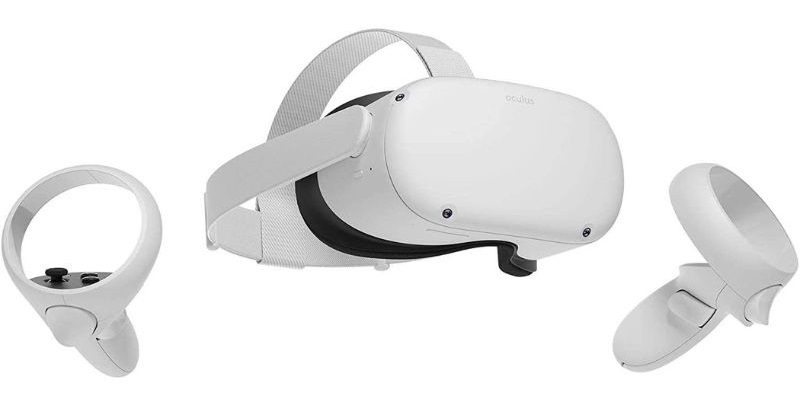 Like the PlayStation VR2, the Meta Quest 2 builds upon the foundation of its predecessor to deliver an even more engaging and dynamic gaming experience. It delivers pretty graphics with high-resolution displays and touch controllers that feature nifty hand-tracking technology.
A standout feature of the virtual reality headset by Meta (formerly Facebook) is its multiplayer capabilities. Players can team up with friends or join forces with strangers online to tackle the toughest challenges together. Whether fighting epic bosses or exploring hidden dungeons, the cooperative gameplay of Meta Quest 2 adds a whole new level of excitement and camaraderie to the experience.
Not just limited to gaming, you can also use the Meta Quest 2 to access a variety of fun apps and entertainment content for extended usage.
Games available for the Meta Quest 2: Beat Saber, Supernatural, Blade & Sorcery: Nomad, Population: One, The Climb, and more.  
Reasons to get the Meta Quest 2: A huge library of content in the Meta Quest Store that contains games and apps for all sorts of experiences; multiplayer component; standalone headset (doesn't require a PC to run).
Reasons against getting the Meta Quest 2: Not designed for kids in terms of wearing comfort; children might be exposed to unsavoury content in some online activities.
3.

  Pico 4

–

Best Budget VR Headset

In Malaysia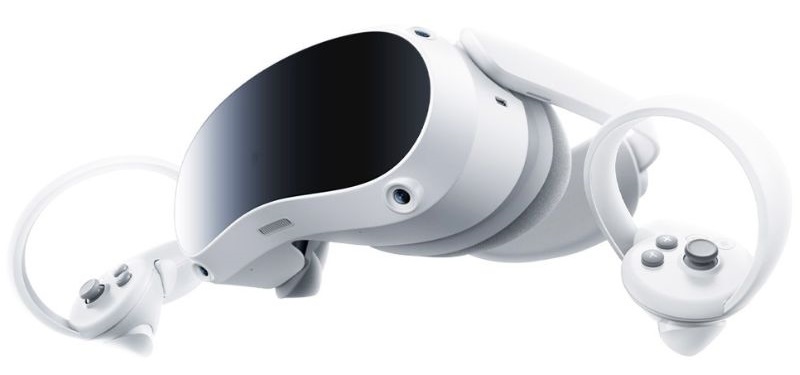 The Pico 4 is a virtual reality headset developed by ByteDance, the company behind TikTok. It is a great alternative to the Meta Quest 2 with several advantages, such as a lighter weight, higher-resolution displays, and faster charging. It is also a newer model that was released in 2022 while the Meta Quest 2 came out in 2020.
Like its competitor, the Pico 4 is a standalone headset which means you can use it on its own without needing to tether it to another hardware—which is a plus if you don't own a powerful PC, nor do you have big enough of room space to move around. Content-wise, you can access a variety of games in the Pico VR Store besides fun experiences such as VR concerts, VR theatre, and dynamic comics.
On top of that, the Pico 4 has tight integration with physical fitness and sports content which makes it a great indoor exercise equipment. You can also easily share your VR perspective to personal TikToks with just a click.
Games available for the Pico 4: The Walking Dead: Saints & Sinners, Superhot VR, Pets VR, Ultrawings, and more.
Reasons to get the Pico 4: Lightweight; standalone headset; fitness features; TikTok integration, most affordable option out of the three.
Reasons against getting the Pico 4: Content library not as diverse as the Meta Quest ecosystem.
Sony PlayStation VR2 Vs Meta Quest 2 Vs Pico 4: Specs Overview
For those who want to scrutinize the nitty-gritty numbers to see which VR headset has the best hardware.
Sony PlayStation VR2
Meta Quest 2
Pico 4
Display

OLED

LCD

Resolution Per Eye

2000 x 2040

1832 x 1920

2160 x 2160

Screen Refresh Rate

90Hz, 120Hz

60Hz, 72Hz, 90Hz

72Hz, 90Hz

RAM

Not specified

6GB

8GB

Processor

MediaTek SoC

Qualcomm Snapdragon XR2

Storage

Not specified

128GB/256GB

Weight

560g

470g

295g

Operating System


Not specified

Android

Pico OS 5.0

Battery Capacity

3640mAH

5300mAh

Battery Life

3-4 hours

2-3 hours

2-3 hours

Price

RM2,799

From RM1,849

From RM1,599
Which

VR Headset Is Best

For You?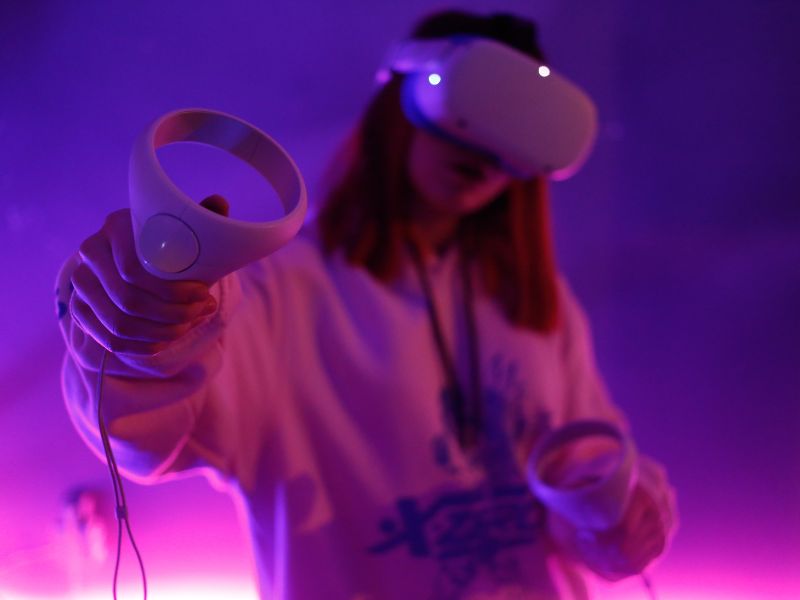 Whether you're a gamer, an artist, or simply looking to explore new worlds, virtual reality headsets offer a new level of immersion that can't be matched by traditional screens. All three VR headsets come with their own unique features, capabilities, and shortcomings. It is about getting the right model that meets most of your needs (and budget). Whichever you put your money in, they are all very capable entertainment machines that can provide hours upon hours of fun to you and your family. They're not the best VR headsets today for nothing!
Related: The Best Games To Play On Steam Deck That Won't Potong Your Stim
Check out Electronics Zone for unbeatable deals on the best smartphones, gadgets, peripherals, and more every Thursday!