First off, congratulations to all the mothers who are expecting! It's an exciting new chapter for you, filled with challenging but equally joyful moments as you navigate through parenthood. If you've come across this article, you're likely already a few weeks pregnant. And, unfortunately, joining alongside your growing belly is the constant struggle to get a good night's sleep. That's why finding the right maternity pillow can make all the difference. Here's a breakdown of everything you need to know about the best types of pregnancy pillows.
What Is A

Maternity Pillow

& Why You Need One
During pregnancy, your body becomes more susceptible to leg cramps, back pains, and pelvic stiffness, so using a regular pillow just won't cut it. Maternity or pregnancy pillows are made to provide support to the changing curves of your body during pregnancy. These pillows typically are longer in design and offer an array of comfortable sleeping positions so that expectant mummies can rest better. 
Additionally, they also encourage pregnant women to lie and sleep on their sides (preferably on the left). This helps to promote blood circulation and reduce the swelling in the legs. Furthermore, laying on your side will also take the pressure off your kidneys and liver. 
The

Best

Types Of

Maternity Pillows

For

Pregnancy
There are various types of pillows to choose from in several shapes and sizes, with each one catering to specific needs. Everyone's experiences and challenges are different, so choosing the right pregnancy pillow that's best for you might take a little trial and error. Continue reading to find out more about the various pregnancy pillows. 
C-Shaped Maternity Pillow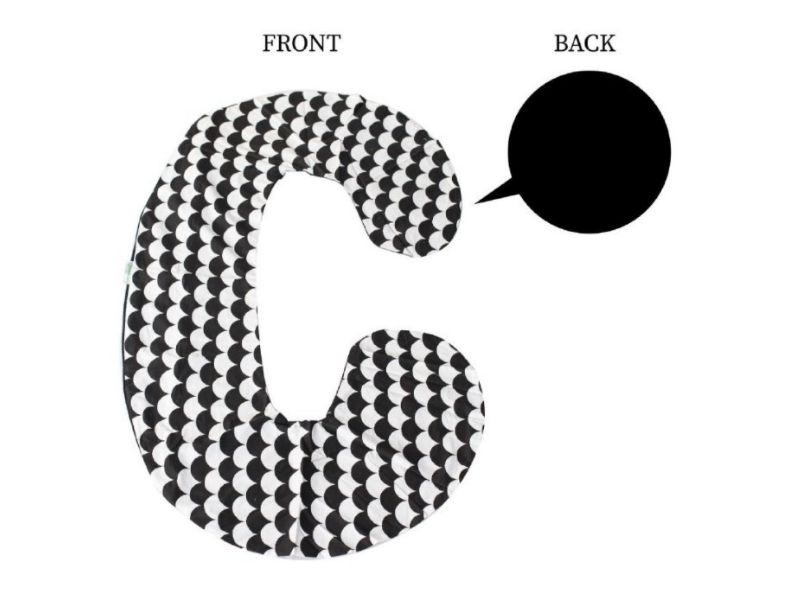 As its name suggests, C-shaped pregnancy pillows are shaped like the letter 'C'. Also known as contour pillows, it follows the curves of your body when you sleep on your side, providing support for the tummy, legs, back, and head. Use one end as a pillow for your head and neck, then slide your back into the curve. Place the other end of the pillow in between your legs to support the pelvic region. 
Recommendation: Mom's House Sarung Pregnancy C Shaped Pillow is made of 100% high-quality cotton fabric, making it breathable and comfortable on the skin. 
U-Shaped

Maternity Pillow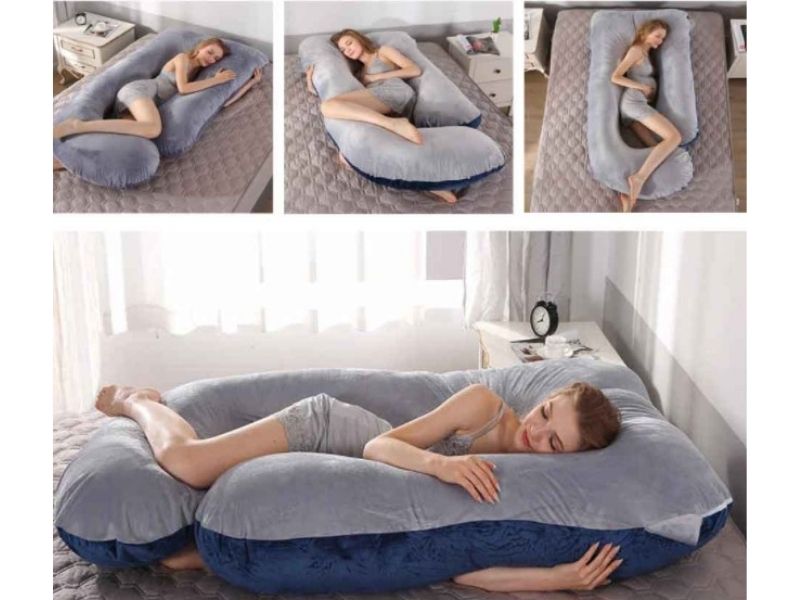 Similar to C-shaped pillows, U-shaped pillows are also formed to resemble the appearance of its letter. They provide support for every part of your body equally. However, these pregnancy pillows are especially best suited for back sleepers struggling to sleep on the side. U-shaped pillows help keep the hips stable and align the spine to the neck. Plus, you get to enjoy the flexibility of turning to opposite sides without having to readjust the pillow. Lay your head on top of the curve and then wrap your legs around one side of the pillow to sleep soundly. 
Recommendation: Ecobb's Extra Large, U-Shaped Pregnancy Pillow offers the ultimate convenience with its multifunctional properties. Besides extra support, you can also use it for nursing and breastfeeding later on when your little one is born. 
Wedge

Maternity Pillow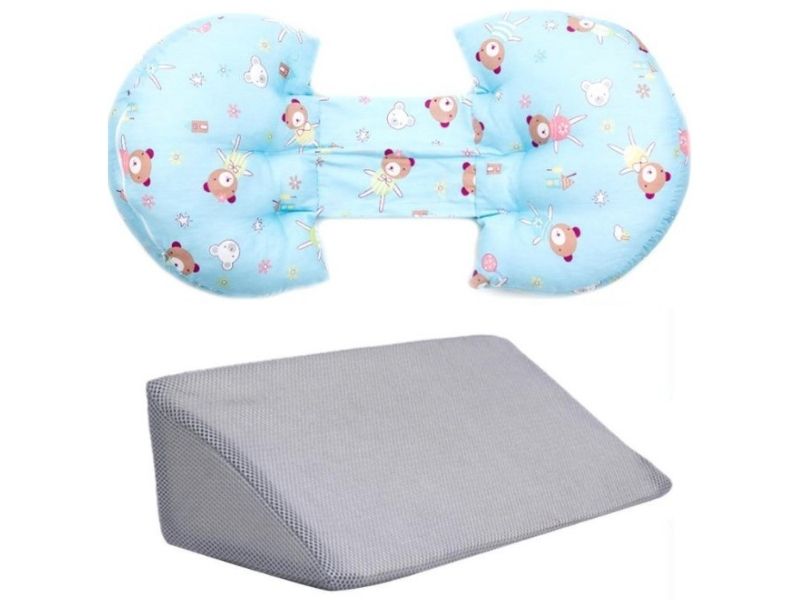 Wedge pillows are normally crescent or triangular-shaped and are the smallest pregnancy pillows out of the lot. Due to their portable, compact size, these pregnancy pillows are the best choice for when you need targeted support. You can prop it up on your back, place it under your belly, or even use it postpartum during breastfeeding—the uses for a wedge pillow are incredibly versatile. If you're on a budget, this type of pregnancy pillow is perfect for you! However, it might be better to choose a pillow with a less steep incline for the later part of pregnancy. This will prevent your tummy from being pushed too high up. 
You can even use a wedge pillow to either replace or layer it underneath your standard pillow too. Position the higher end of the wedge at the top of your head and allow the incline to run alongside your neck and upper back. This support can also help with other common issues faced during pregnancy, such as reducing heartburn and acid reflux. 
Recommendation: Dynwave's R-shaped Wedge Pillow has a gradual slope that's great for providing back and leg support. It's made out of mesh cloth and a high-density sponge for long-lasting durability and comfort. 
Recommendation: With its waist and abdominal protective design, 168concept's Multi-Use Back Pillow helps to relieve pressure on the back and waist while accommodating mummy's growing tummy. 
Get A Good Night's Sleep With These

Best Pregnancy Pillows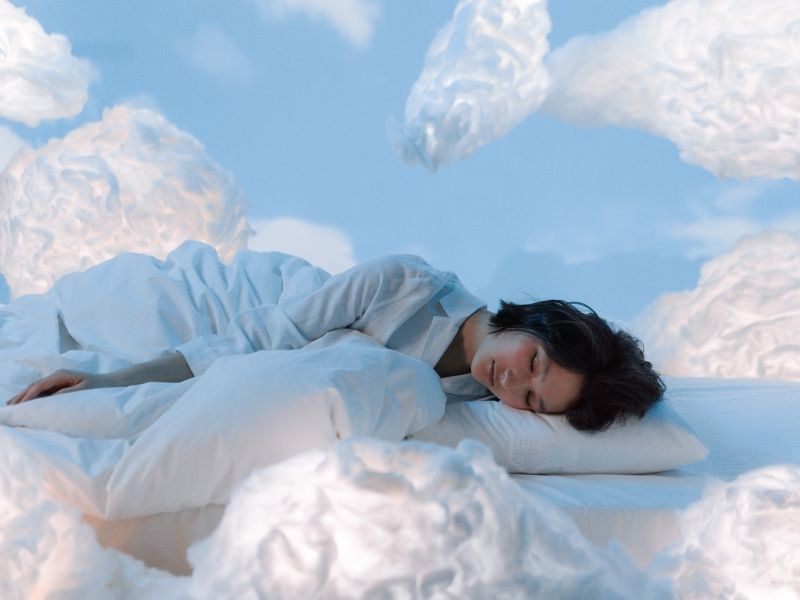 Now that you know what types of maternity pillows there are, we hope you find the right one for you and finally get the rest you deserve. Are you also struggling with morning sickness? Try some of these 10 tips to alleviate nausea and vomiting. Don't forget to head on over to Mum's Club for more parenting guides and discounts on baby care products.