Consumers are spoilt for choice when it comes to laptops. There are different laptops made for different types of users, and they vary in price. Of course, those looking for gaming-capable laptops will have to shell out more for these powerful machines. Meanwhile, those looking for a standard laptop that does all the basic computer stuff will hunt for something that offers great value for money. Then, there are Chromebooks. Here's what you need to know about Chromebooks and which Chromebooks offer the best price in Malaysia.
What Is A Chromebook?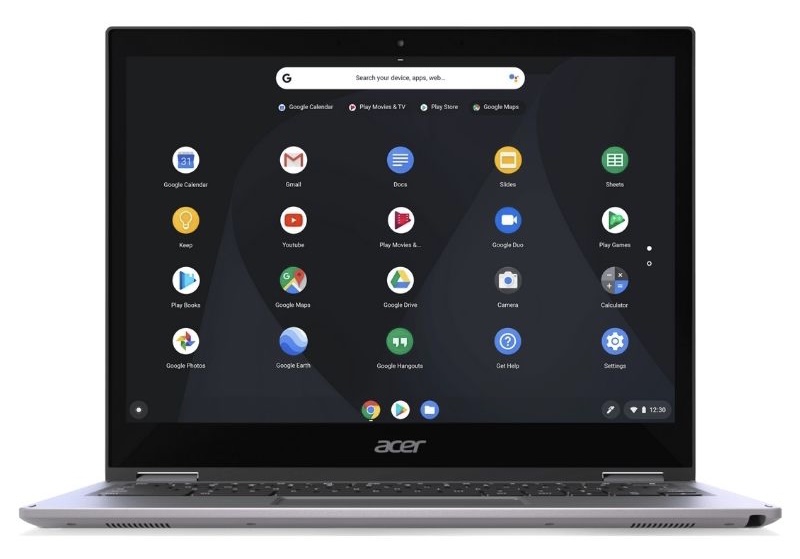 Sure, they are essentially laptops, but instead of running on Microsoft Windows or Apple's macOS, Chromebooks are powered by Chrome OS, a made-by-Google operating system based on Linux and is open source.
The main advantage Chrome OS has over the other two more common operating systems is simplicity. At its core, it is a web browser that runs only Android apps downloaded from the Google Play Store. Yes, the same ones you use on your Android phones.
It can still do a lot of the things that we usually do on a laptop, like browsing the web, scrolling through social media, and working on documents. On the flip side, it is not one for heavy gaming, nor can it run traditional desktop programs.
So, Why Should You Even Consider A Chromebook?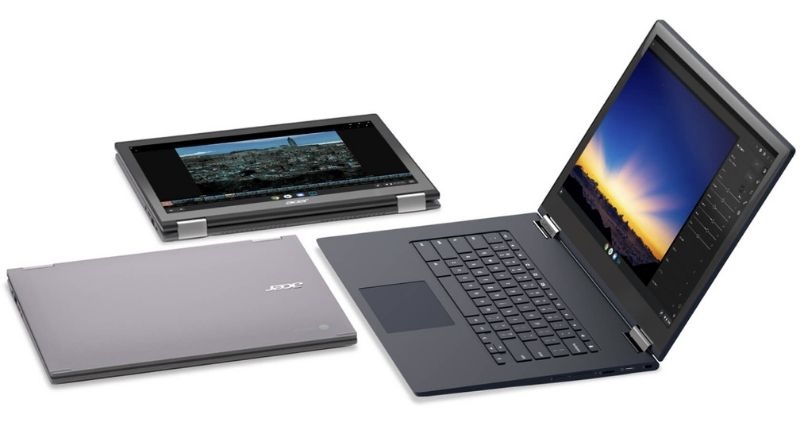 Chromebooks aren't for everyone. They are not recommended for users whose workflow involves plenty of desktop programs. However, if your work on a computer comprises mostly activities performed on a web browser, you should give Chromebooks due consideration as they offer some genuine advantages. Here's why:
Simple to use.

A big plus point for those who are not tech-savvy. 

Security.

Chromebooks are typically more secure than Windows laptops with Google Play Store protection for all the downloaded apps.

Everything on the cloud.

The cloud-based operating system means all your documents and files are saved on Google services like Google Drive, Google Docs, and Google Photos. You will have easy access to your important files on any other device with an Internet connection, and they are not gone even if your Chromebook is lost, stolen, or suffers irreparable damage.

Longer battery life.

Chromebooks aren't resource-heavy due to their simplicity, which translates to more

battery

mileage when not plugged in.

Cost.

The lack of high-end hardware and the fact that Chrome OS is free to use means Chromebooks often come with much lower price tags than their more full-fledged laptop counterparts.

Chromebooks are best

for students doing online assignments and attending virtual classes. In

Malaysia, the prices of Chromebooks

usually go below RM2,000.
3

Best Chromebooks

At Affordable Prices In Malaysia
HP Chromebook X360 11 G3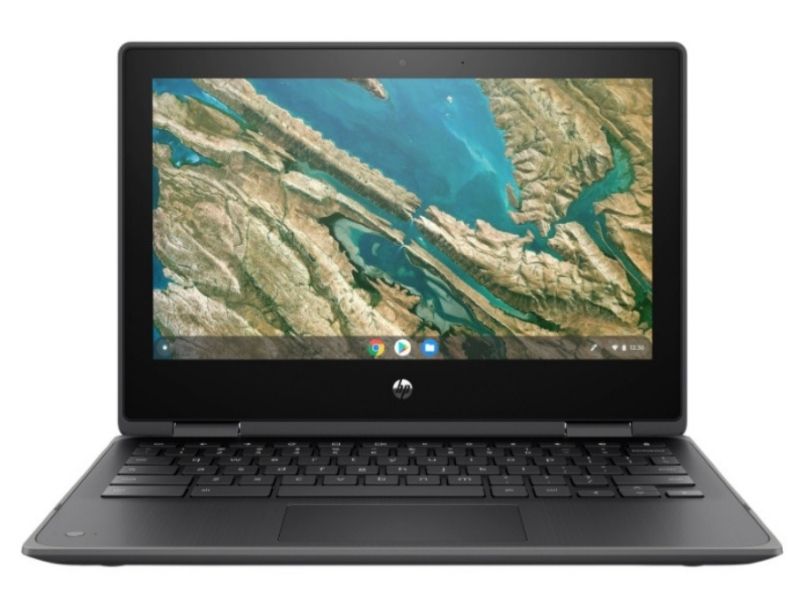 Built to "withstand students and school days", the HP Chromebook X360 11 G3 is one of the best durable Chromebooks that can survive falls from desks and splashes of liquid with a spill-resistant (and also pick-resistant) keyboard. It is usable in four modes—laptop mode, tent mode, stand mode, and tablet mode.
Basic specs:
11.6-inch diagonal touch HD display (1366 x 768 resolution)

Intel Celeron N4020 processor

4GB DDR4 RAM

32GB eMMC internal storage

Intel UHD Graphics 600

720p HD webcam camera
Asus Chromebook Flip C214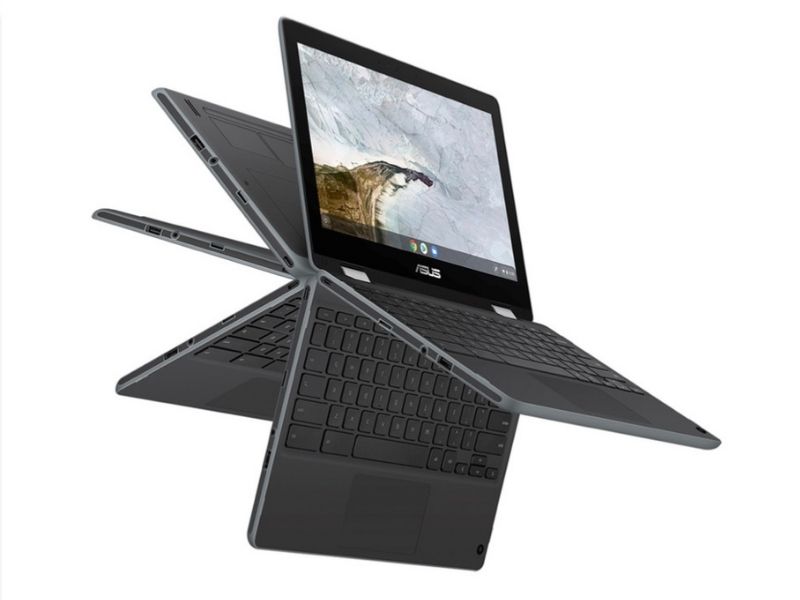 The Flip in the name refers to its ability to flip the screen 360 degrees, making it versatile enough to be used in a few different positions. The Asus Chromebook Flip C214 features an ultra-tough, military-grade chassis with an all-round rubber bumper that can handle any drops and spills you throw at it.
Basic specs:
11.6-inch multi-touch LED-backlit HD display (1366 x 768 resolution)

Intel Celeron N4020 processor

4GB LPDDR4 RAM

32GB/64GB eMMC internal storage

Intel UHD Graphics 600

720p HD webcam camera
Samsung Chromebook 4+
The Samsung Chromebook 4+ features a 15.6-inch display with thin side bezels that will give users a significantly larger screen real estate to work with. On top of that, it has a lightning-fast Gigabit Wi-Fi connection and a battery that not only offers up to 10 hours of usage but also charges up quickly with a USB-C charger.
Basic specs:
15.6-inch FHD LED Display (1920 x 1080 resolution)

Intel Celeron N4000 processor

4GB LPDDR4 RAM

32GB/64GB/128GB internal memory

Intel UHD Graphics 600

720p HD webcam camera
Few Laptops Offer Greater Value Than The

Best Chromebooks
Chromebooks make a strong case to be the laptop of choice for certain groups of users. With their ease-of-use software and tough-as-nails hardware, they are the perfect portable computer for school-going children as well as the elderly. And at a time when low-cost laptops are in hot demand as the world gradually shifts to working and learning remotely, it's wise to get the best Chromebooks for your kids, parents, or even yourself.
Besides Chromebooks, you can also consider these eight laptops for under RM2,000.
Check out Tech Thursday for 1-day only lowest price, unbeatable deals, and extra 20% Coins Cashback every Thursday!