Hunching over a desk, spending hours glued to a screen—it all sounds too familiar. Our over-reliance (let's be honest, it's an addiction) on our gadgets have led to sedentary lifestyles and poor posture, taking a toll on our bodies in the form of backaches, stiffness, and soreness. If you find yourself cracking your neck and/or back a little too frequently or can't get out of bed without a stinging feeling in your spine, it's time to visit these best chiropractors in KL and PJ for a long overdue adjustment. 
Is Chiropractor Recognised In Malaysia? 
The Ministry of Health recognises and regulates the chiropractic practice under the purview of the Malaysian Traditional and Complementary Medicine (T&CM) division. To be a qualified practitioner, one has to undergo education and practical training in an accredited program. 
Currently, IMU is the only university in the country to offer a chiropractic degree. Graduates are eligible to practice in Australia and many other developed countries because the program is fully accredited by the prestigious Council on Chiropractic Education Australasia (CCEA).
Back Pain? Stiff Neck? Visit These

Best Chiropractors In KL

& PJ Right Now
Let the pros do the cracking. 
1. Spinalive 
Operated by a group of talented young chiropractors, Spinalive tackles back ailments and joint discomfort by combining precise chiropractic treatments with guided physiotherapy sessions. Whether it's chronic arthritis, herniated disc or sports-related injuries, you'll receive specialised treatment plans catered to bring you back to your feet as soon as possible. Apart from spinal adjustments and conditioning work, it also offers dry needling, decompression therapy, electric muscle stimulation, and more. 
Address:
Damansara Uptown
79, Jalan SS 21/60, Damansara Utama 47400 Petaling Jaya, Selangor
Mon – Fri: 10am – 7pm
Sat – Sun: 9am – 6pm
03 7732 8003 (Call) | 017-797 7678 (WhatsApp)
Taipan 
1-08 No 1, Wisma Conlay, Jalan USJ 10/1a, 47620 Subang Jaya, Selangor
Mon – Fri: 10am – 7pm
Sat – Sun: 9am – 6pm
03-8600 8949 (Call) | 017-797 7211 (WhatsApp)
Publika
D1-G4-03, Solaris Dutamas No 1, Jalan Dutamas 1, 50480 Kuala Lumpur
Mon – Fri: 10am – 7pm
Sat – Sun: 9am – 6pm
03 6211 8882 (Call) | 012 365 7977 (WhatsApp)
Sri Petaling
36B-G, Jalan Radin Anum, Bandar Baru Sri Petaling, 57000 Kuala Lumpur
Mon – Fri: 10am – 7pm
Sat – Sun: 9am – 6pm
03 9055 9377 (Call) | 017-797 7326 (WhatsApp)
Website | Facebook | Instagram
2.  Aligned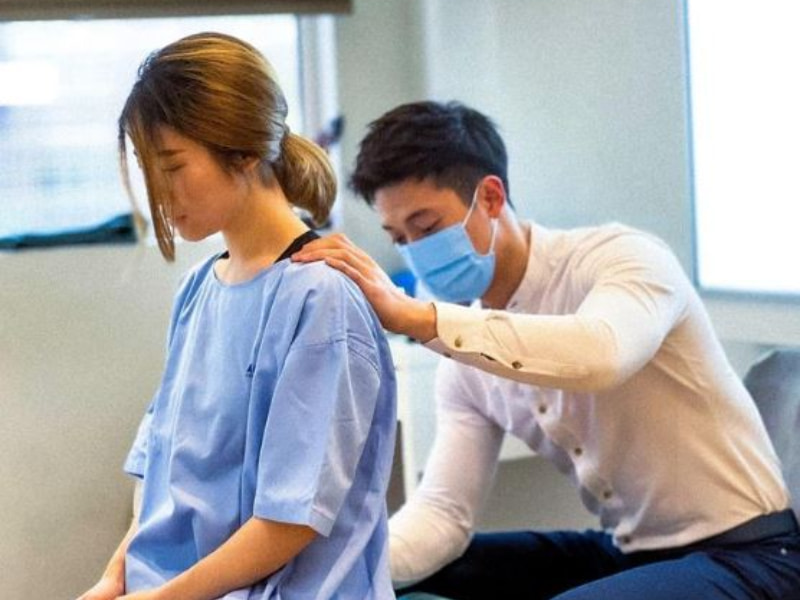 Fix your spinal misalignments at Aligned, one of the best chiropractic centres in KL using the Gonstead method, a specialised discipline focusing on in-depth analysis and research-backed treatments. Helmed by Dr Daniel Tan and his team, Aligned's close proximity to Mid Valley Megamall makes it popular among office workers and urban dwellers. And the welcoming atmosphere and tasteful decor make it less intimating for first-timers. 
Address: No 23-8, The Boulevard, Lingkaran Syed Putra, Mid Valley City, 59200 Kuala Lumpur
Opening Hours:
Fri – Mon: 9am – 6pm
Tues: 9am – 1pm
Contact: 018-662 5503
Website | Facebook | Instagram
3.  One Spine
Started in 2018, One Spine offers a holistic approach to spinal wellness with its range of non-invasive treatments to address upper and lower extremities as well as chronic migraines. Fret not if you're clueless about these treatments—know what you're signing up for with a thorough analysis and an initial consultation prior to your very first adjustment.
Address:
TTDI
No.38, Jalan Tun Mohd Fuad 1, Taman Tun Dr Ismail (TTDI), 6000 Kuala Lumpur
Daily, 10am – 8pm
017-336 6010
Bangsar
No.16, Jalan Telawi, Bangsar, 59400 Kuala Lumpur
Daily, 10am – 8pm
016-996 6086
Website | Facebook | Instagram
4.  Persistence Chiropractic Care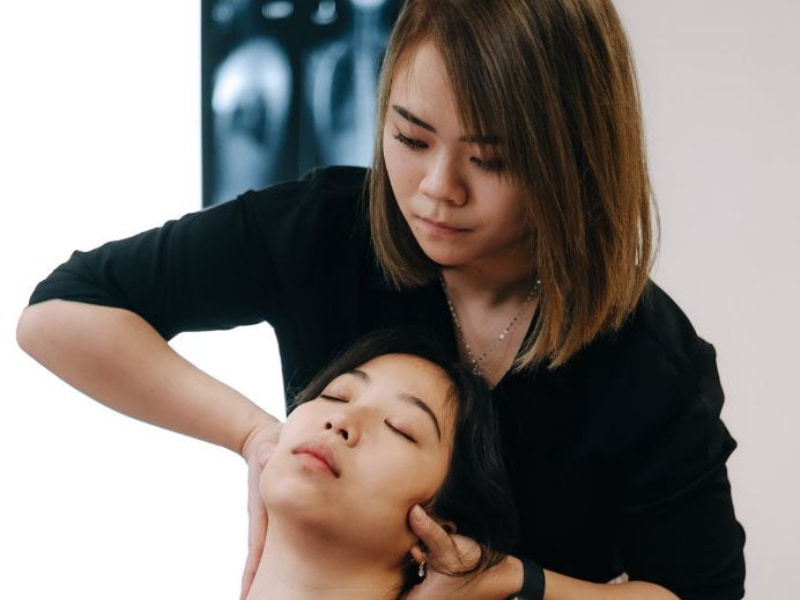 Got stubborn backaches and neck strains that you just can't seem to shake off? Come to Cheras' Persistence Chiropractic Care, rated as the best chiropractic clinic on this side of KL based on Google Reviews. Catering to people from all walks of life, Dr Valerie and Dr Derek use the thorough 6-step Gonstead approach, which begins with an X-ray screening for accurate spinal imaging and ends with targeted adjustments for instant relief. 
Address: V06-G-02, Signature 2, Lingkaran SV, Sunway Velocity, 55100 Cheras
Opening Hours:
Mon – Tues: 10am – 8pm
Thurs: 10am – 8pm
Fri: 10am – 5pm
Sat: 10am – 8pm
Sun: 10am – 3pm
Contact: 018-201 4088
Website | Facebook | Instagram 
5. Vital Chiropractic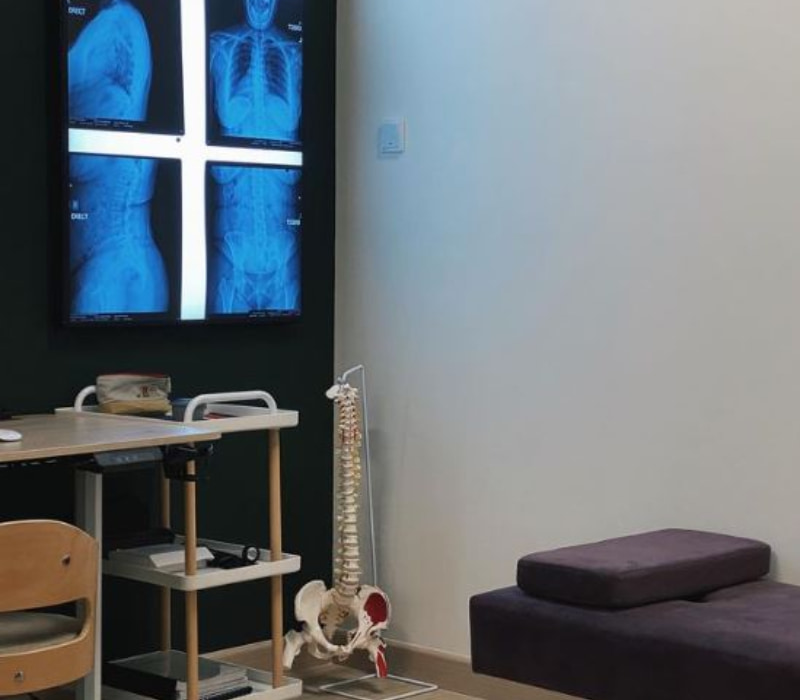 Operating under the ethos that chiropractic treatments should be as important as other forms of healthcare, Vital Chiropratic's Dr Stephanie is all about the details; opting to address the root causes of ailments using the multi-prong Gothstead technique instead of deploying quick, temporary fixes. Plus, her friendly disposition will make your visit a pleasant and comfortable one, especially if you're visiting a chiro for the first time. 
Address: 75, Jalan SS 23/15, Taman Sea, 47400 Petaling Jaya
Opening Hours: Call or WhatsApp to make an appointment 
Contact: 017-351 5159
6.  Discover Chiropractic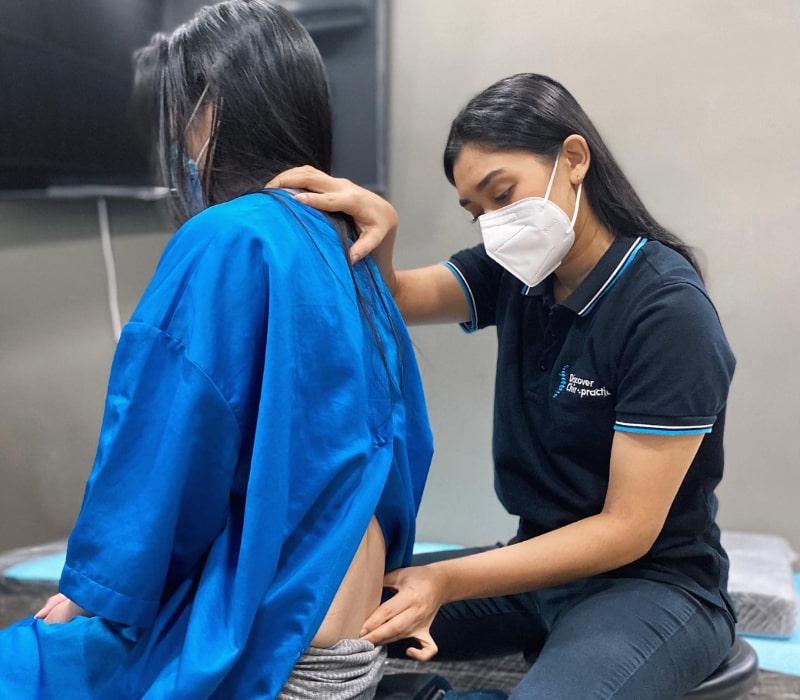 Led by Dr Sean Lee, the first and only chiropractor in the country to claim the title of Gonstead Ambassador under the Gonstead Chiropractic Society of Australia, Discover has often been lauded as one of the best chiropractic centres in the Klang Valley, attracting patients from KL  and beyond. With a roster of professionals, rest assured that the backaches, headaches, and joint dysfunctions plaguing you will be gone in no time.
Address: No. 23, Jalan SS 2/66, SS 2, 47300 Petaling Jaya
Opening Hours: Daily, 9.30am – 5.30pm
Contact: 018-980 6331
Website | Facebook | Instagram 
7. Kim's Chiropractic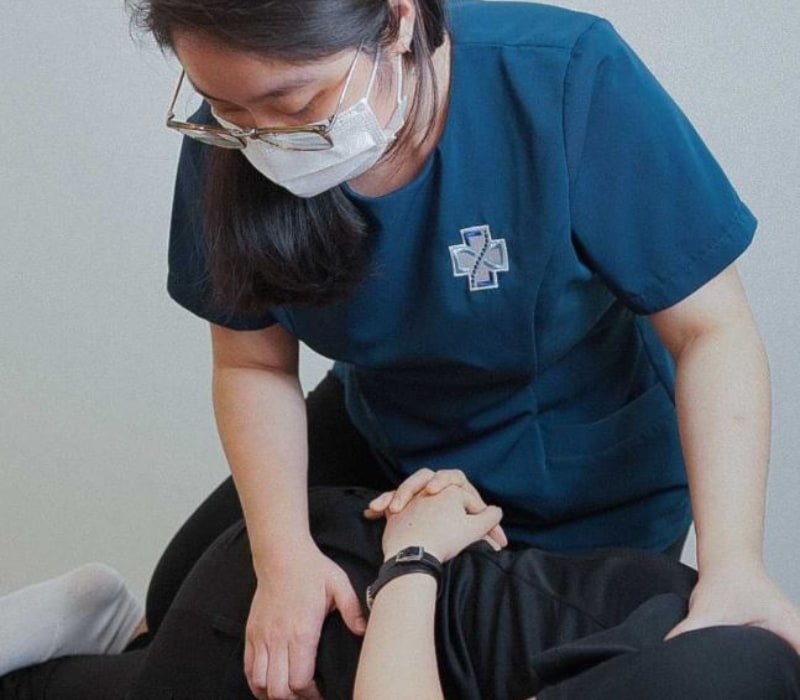 A chiropractic visit should be a stress-free experience, especially for first-timers who aren't familiar with the practice. Kim's Chiropractic aims to fix this problem by doubling down on education, simplifying procedures, and omitting jargon in consultations. So whether you're having a tough time with lower back pain or hoping to overcome arthritis and scoliosis, leave it to the steady hands at Kim's Chiropractic. 
Address:
Hartamas
Plaza Damas, C-0-7, Jalan Sri Hartamas 1, Taman Sri Hartamas, 50480 Kuala Lumpur
Daily, 10am – 7pm
018-397 1701
SS2
88, Jalan SS 2/75, SS 2, 47300 Petaling Jaya
Daily, 10am – 7pm
018-977 0320
Website | Facebook | Instagram 
Give Your Spine Some Needed TLC With These

Best Chiropractors In KL

& PJ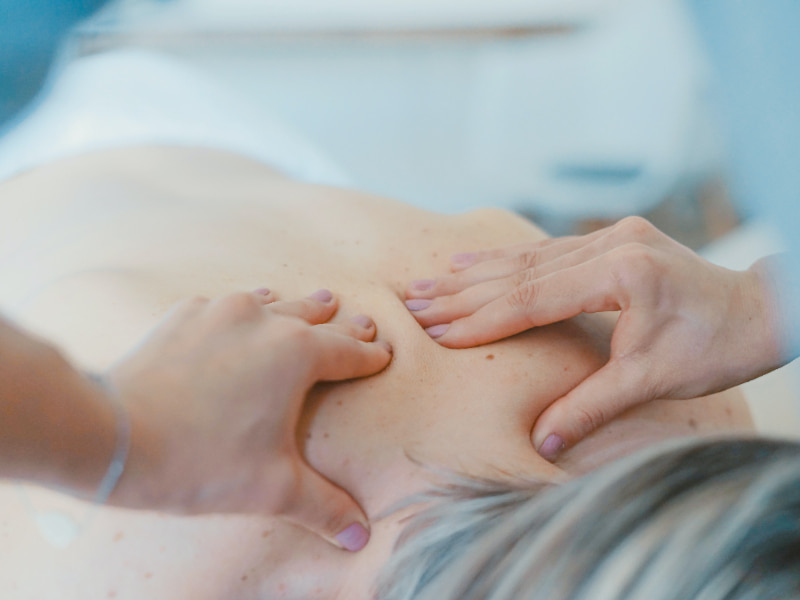 Although chiropractors are not considered medical doctors, they're licensed healthcare providers who have spent years studying to be certified. The best chiropractors in KL and PJ use their education and training, combined with scientific methods, to help patients feel better by making adjustments to the spine. Basically, what they do is more than just cracking backs!
Consistent stretching and working out are equally important to spine wellness. Some exercises for strengthening your back muscles include jogging and hiking. Need help with sitting straight? Consider investing in a sturdy ergonomic chair to prop you up while you're putting in hours at work. And if you want muscle relief on the go, check out these massage guns to break down knots in a jiffy.
Cover image sourced from @persistencechiromy and @spinalive via Instagram.