Wondering when is a good time to start prepping for your baby first solid food? A good indicator is when your child gets tired of their infant milk and he or she still appears hungry after an entire day's portion. If they're already between the ages of four to six months old, it's high time to get them started. For busy mothers who don't always have the time to prepare homemade baby puree recipes, keep ready-made baby puree handy at home. 
Some signs of readiness to look out for would include the ability to sit straight with their head held up stably or no longer having the "tongue thrust" reflex. Plus, if you feel their curious gaze eyeing whatever it is you're eating, then you may just have a fellow foodie in the making. So, here are seven types of introductory baby first solid foods that your child will love.
Pureed Fruits And Veggies To Feed Your Growing Baby Their First Solid Food
1. Mashed Ripe Bananas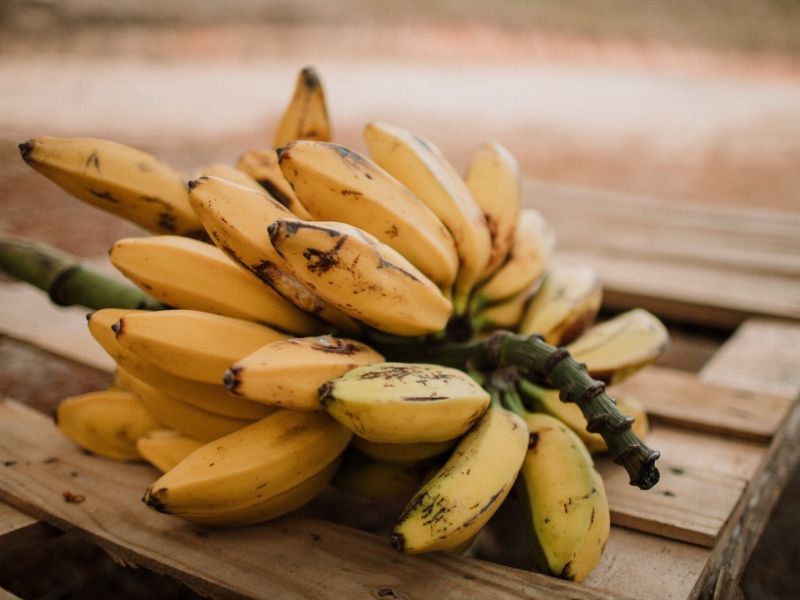 Fresh bananas are a good place to start for your baby's first solid food to feed your little one. These beloved fruits are naturally sweet in flavour, making it a great choice to placate even the pickiest eaters. Their soft, creamy texture makes it easy to mash-up in smaller pieces for your baby to swallow. 
For their first taste, it's best to start with a very soft, puree-like, consistency, so be sure to continually crush the bananas with a fork until they become runny. Once they turn nine months old, you can make the texture less watery by adding in small, but soft, chunky lumps. 
2. Apples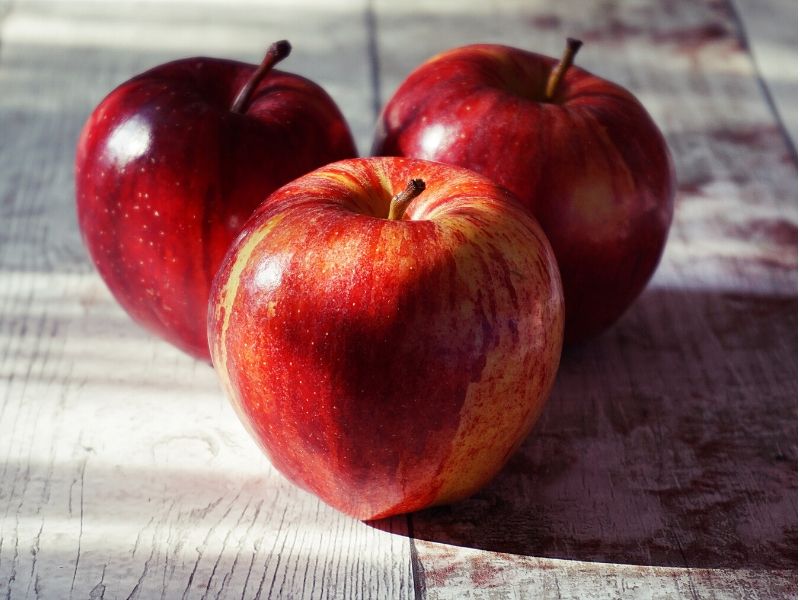 Apples are another great choice for your baby's first solid food. These fruits are easy to digest when blended completely into a puree form and are known to be rich in fibre. There are two main types of fibres that apples carry: insoluble fibre and soluble fibre. They both ensure that your child's bowel movements are healthy and consistent. 
Remember to peel off the skin, especially if your baby is still under eight months old, to prevent an upset tummy. After peeling, cut up the apples into smaller pieces, and steam them until tender before placing them into a  food processor to blend. 
3. Sweet Potatoes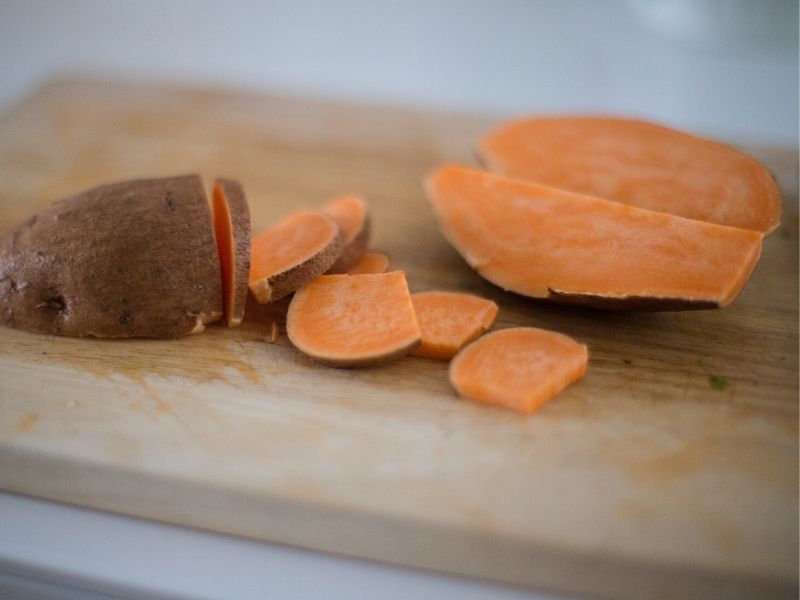 Sweet potatoes are essentially a superfood and a multivitamin (containing vitamins A, B, C, E, and K) that boosts your child's organ development, along with their metabolism. If you're concerned that your child may be slightly underweight, then sweet potatoes are a good solution. They have high-calorie levels, which will help in weight gain but are also low in fat. This makes them the ideal first solid food for your baby, being both healthy and delicious! The steps of making homemade sweet potato puree are similar to the apple puree, so you can repeat that exact process.
4. Carrots
Fresh carrots contain beta-carotene that changes to vitamin A in the body. Vitamin A is crucial for maintaining good eyesight, boosting the immune system, and maintaining skin health. Carrots are also packed with tons of other vitamins and minerals, like vitamin B6, which is vital for hair and liver health. 
Add more flavour to the puree for your little one by roasting the carrots instead of boiling or steaming them. Cut the carrots into one inch (2.54cm) sections. Then, roast them at 300 degrees for 30 minutes till they soften before chucking them into the blender to finely puree.
5. Green Peas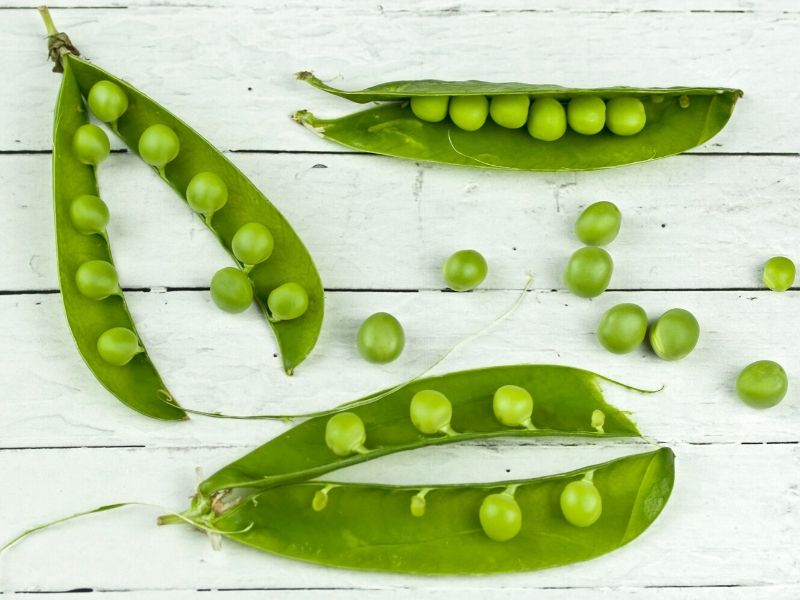 Though small in size, fresh green pea provides the necessary nourishment needed. They are an excellent source of protein and fibre, which will fully satiate your baby's appetite, while also help in building muscle and bone strength. Their vibrant colour is pleasing to the eye, so your child may be more willing to give them a try. Peas are, however, quite starchy, so they can be heavily thick in texture for your baby's first solid food. However, you can either pour in breast milk, formula, or water to reduce the thickness.  
6. Avocados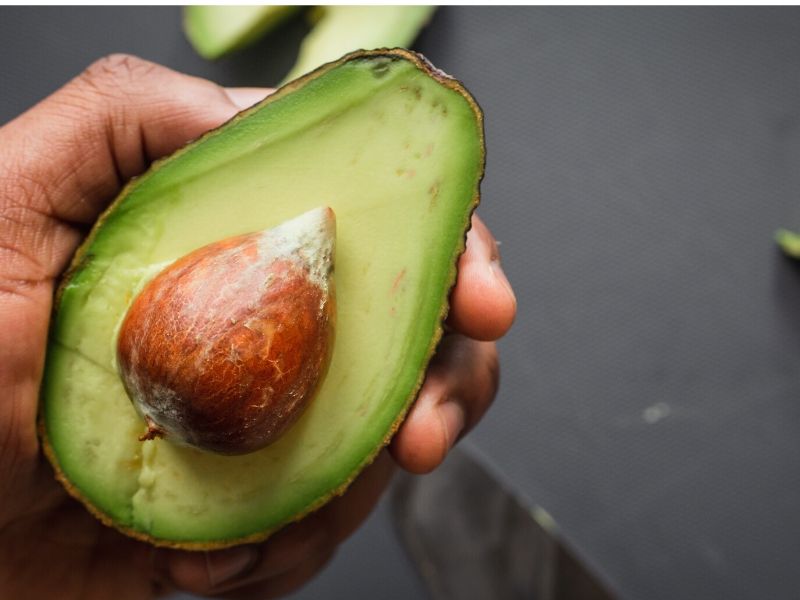 Avocado is a nutrient-dense fruit, and even just a fifth of it alone holds 20 types of vitamins and minerals! They provide good fats to your child's meals, which will allow the brain to mature properly. It's another easy option to make for your baby's first solid food option. As with the ripe bananas, avocados have that creamy,  buttery texture. So, you won't have to worry about steaming it. Simply just scoop out the avocado, mash it up, and mix with formula milk or water before feeding it to your child directly. 
7. Broccoli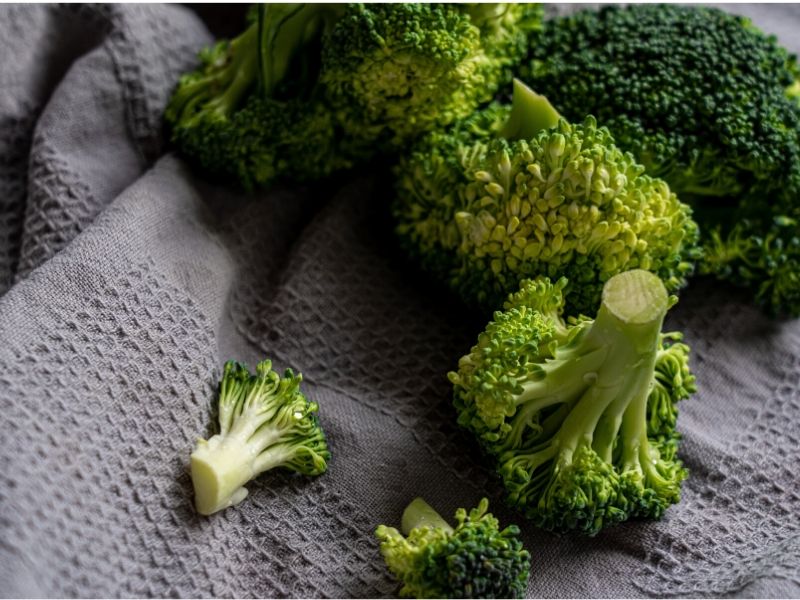 With their anti-inflammatory properties, fresh broccoli can help lower the risk and intensity of allergic reactions. These vegetables are a good source of iron and calcium, contributing to the development of strong bones and teeth. Iron is especially crucial in the making of red blood cells to better distribute oxygen all throughout the body.
Like the other chunky ingredients in this list, place the broccoli in a steamer for approximately 20 to 30 minutes until softened. Then use a hand blender to puree, and sift through a fine sieve for the smoothest consistency.
Keep Your Growing Child Healthy And Strong With The Right Baby First Solid Food
When it comes to teaching your baby to try out new solid food, be sure to introduce one single ingredient at a time. It's best to wait for three to five days before letting your baby try another new food. This way, you can take notice if your baby is allergic to any specific ingredients. 
Also, don't worry if your baby is resisting their first feeding. It's quite normal, and you can always try again in a week. Your baby just needs time to get accustomed to the new flavours and textures. So, relax and enjoy the learning process together with your baby, as they venture into the world of "real" food!