Congratulations! You have just got yourself a shiny new Apple Watch. After you are done marvelling at every nook and cranny of your super smartwatch, it's time to load it up with apps, just like you do on your phone. We have scoured some of the best Apple Watch apps that we think will be super useful for you to get started. Of course, we also hope that long-time Apple Watch owners will discover a new app or two to add to their collection!
Download These 9

Best Apps On Your Apple Watch

Now
Shazam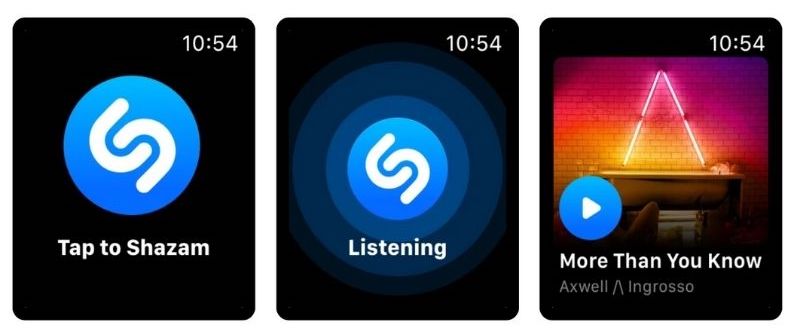 You probably already have Shazam on your phone, so take its usefulness up a notch by installing the watch app counterpart and have an instant song identifier on your wrist. So, the next time you want to know who sang that oh-so-catchy track, an answer is just a flick of your wrist and a tap away!
Lens For Watch

Fun fact: Instagram used to have a dedicated Apple Watch app a few years ago before it got axed. Fret not, as third-party developers have stepped in to fill the void. Lens for Watch is a must-download for avid Instagrammers (yes you). 
It lets you view your feed, stories, activity, user profiles, the explore tab, and more. You can also like posts, read and post comments, as well as reply to direct messages.
FlickType Keyboard

Replying to text messages on the Apple Watch isn't exactly a smooth experience. The developers behind FlickType Keyboard aim to change that with their app. It features a universal keyboard design that makes typing on the small watch display easier, faster, and more comfortable than ever. 
In addition to that, it also has a speak-back feature that enables an eyes-free writing experience.
Grocery – Smart Shopping List

People who do grocery shopping on the regular are going to love this app. At the very basic, you have your grocery shopping list at the ready on your wrist that you can conveniently check off as you move from aisle to aisle. 
The app offers a whole lot more with features such as reminders, recipe import, and iCloud syncing, among others.
Get Grocery – Smart Shopping List
Carrot Fit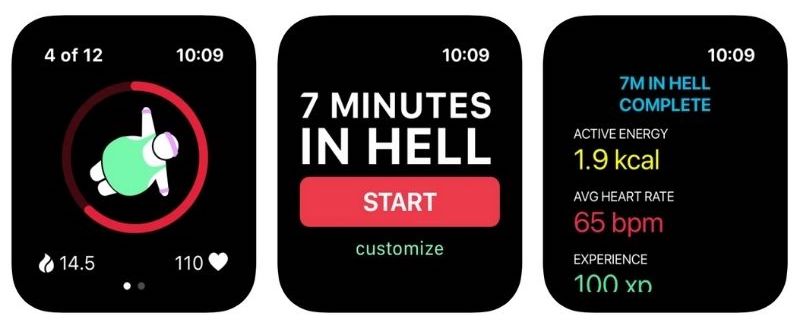 There is no shortage of fitness apps for the Apple Watch, and finding one that works best for you can be a chore. No, we are not going to recommend another boring, cookie-cutter fitness app. We present you Carrot Fit, a devilish and humorous fitness app with a sadistic AI construct. 
Are you up to get fit under a fitness overlord that ridicules as much as it encourages? Or even attempt the so-called 7 Minutes In Hell Workout challenge?
WaterMinder

Like most people, you probably get constant nagging from your mother to drink more water. It's all for your own good health, but she can't be with you every second of the day. Let WaterMinder take over the job, 24/7. 
The app will ensure you are adequately hydrated by giving you constant reminders to take a sip. You can also easily track your H2O intake to build a healthy habit.
HiCoffee – Caffeine Tracker
If you are part of the can't-start-the-day-without-coffee crowd, you probably drink a cup too much. And too much of something is often not a good thing. Monitor your daily caffeine intake with HiCoffee, billed as the ultimate caffeine tracker app. Besides tracking caffeine levels in your body, the app also serves up helpful reminders so you don't exceed your maximum daily intake.
While the free version offers plenty of features, the premium tier unlocks built-in beverage data for Starbucks, McCafé, Costa Coffee, and more.
Get HiCoffee – Caffeine Tracker
iTranslate Converse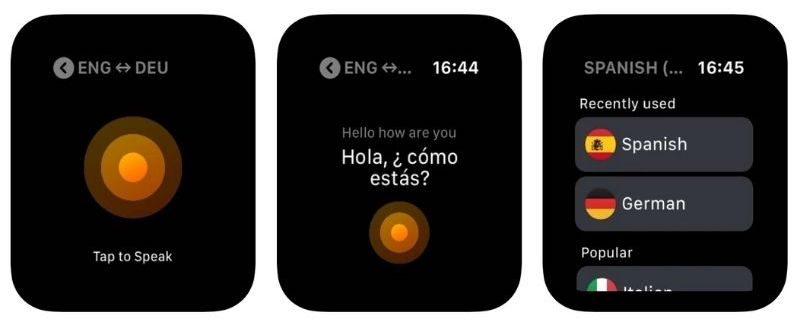 Have you ever been in a situation where you had to use an unfamiliar foreign language to communicate with someone? Save yourself from descending into a panic state with iTranslate Converse. The translation app turns your Apple Watch into a two-way translation device to make otherwise impossible conversations possible. 
Simply speak into your watch's microphone and the app will automatically detect the correct language between two selected languages for fast and accurate translations. It supports a total of 38 languages including most of the widely-spoken ones around the world. No doubt this is also one of the best Apple Watch apps to have when you travel abroad.   
Watchsmith

Watch faces and complications are part of the appeal of an Apple Watch, but why limit yourself to its select few default designs? Good news! Now you can personalise your Apple Watch in more ways with Watchsmith. 
The app comes with a wide collection of highly customisable complications, tools, and functions to let you create your very own unique watch faces.
Supercharge Your

Apple Watch With Only The Best Apps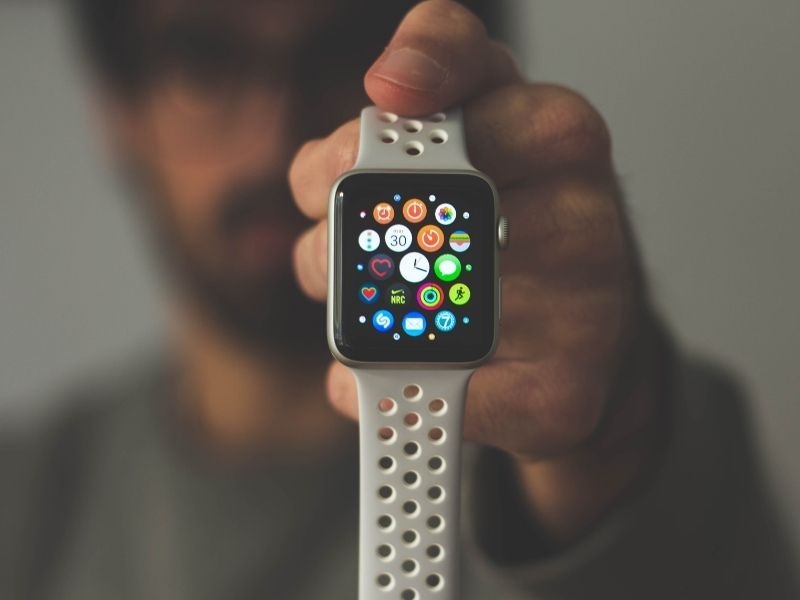 These are but only a small selection of the best Apple Watch apps available to download. That said, we hope that you will find something useful here that makes your experience using the smartwatch even better.
The best apps for the Apple Watch are the ones that can improve your quality of life, even just by a little. They also make your day-to-day tasks a tad more convenient. And there is nothing more convenient than say, having a grocery shopping list or a personal translator on your wrist!
What are some of the best Apple Watch apps that you've stumbled across or are currently using? Feel free to share your recommendations in the comments below! 
Check out Tech Thursday for 1-day only lowest price, unbeatable deals, and extra 20% Coins Cashback every Thursday!