There was a time when Sony regularly released smartphones to compete against some of the best in the market. In fact, its Xperia line of phones has its legion of dedicated fans who adore its iconic design and hardware. While not as prolific as years past, the Japanese company is still making phones up to this day, and their latest, the Sony Xperia 1 III, has just landed in Malaysia. If you ask us, it is one impressive phone that perhaps deserves more attention and should not escape your radar.
What Is The

Sony Xperia 1 III

?
The Xperia 1 III was first announced on 14th April 2021. It is Sony's latest and greatest flagship phone to date, taking over the mantle from last year's Xperia 1 II.
And it has a lot going for it. For starters, the front and centre is a 6.5-inch 4K OLED CinemaWide display with a 120Hz refresh rate. It is also a 21:9 display, which means it is taller than your average smartphone and able to offer a more expansive viewing experience. Complementing that are top-notch hardware including the Qualcomm Snapdragon 888 chipset and 4,500mAh battery. 
Sony Xperia 1 III

Vs Xperia 1 II – Specs Comparison
Here are the full specs rundown for the Xperia 1 III and the Xperia 1 II, so you can see at a glance what has been upgraded.
Sony Xperia 1 III

Sony Xperia 1 II

Display

6.5-inch OLED 21:9 with 120Hz refresh rate (3840 x 1644 resolution)

6.5-inch OLED 21:9 (3840 x 1644 resolution)

RAM

12GB

8GB/12GB

Processor

Qualcomm Snapdragon 888 5G

Qualcomm Snapdragon 865 5G

Storage

256GB/512GB

256GB

Water-Resistant

IP68

Operating System

Android 11

Android 10

Rear Camera

12MP primary

12MP ultrawide

12MP telephoto

0.3MP TOF 3D

Front Camera

8MP

Battery

4,500mAh

30W fast charging

Fast wireless charging

Reverse wireless charging

4,000mAh

21W fast charging

11W fast wireless charging

While the Xperia 1 III possesses flagship hardware, its camera and photo-taking capabilities are where it truly shines. After all, the phone is designed with mobile photographers in mind. It packs some photography and cinematography features that you won't find on any other smartphone, making it the top option if you are looking for a DSLR alternative in mobile form.
4 Reasons Why The

Sony Xperia 1 III

Is The Ultimate Photography Smartphone
Technologies From Sony DSLRs
Sony's legacy in making great cameras and driving photography innovations is unquestionable. For decades, it has produced some of the greatest DSLR cameras in the market, with the latest being the Alpha 9 series.
The Xperia 1 III has the benefit of getting some of the best bits of technology from Sony's camera department. After all, it was co-developed with the engineers behind the Alpha 9 cameras, which includes lightning-fast autofocus and real-time tracking.
Moreover, it uses ZEISS optics and ZEISS T* lens coating that contributes to great-looking rendering and contrast by reducing reflections.
Pro-Level Configurations
When you fire up the Xperia 1 III's camera, don't expect to see the regular viewfinder and basic camera controls that we have grown accustomed to.
Instead, you will be greeted with the Photography Pro interface similar to the one on Sony's Alpha DSLRs. The advanced software interface will give you full creative control over every little setting imaginable including focal length, shutter speed, and exposure.
On the video-shooting side, you will get the equivalent Cinematography Pro which allows you to configure a wide range of settings such as aspect ratios, frame rates, colour profiles, and so much more.
With these professional-level settings, you will be able to set your shots just the way you want them, right down to the smallest details.
The Ability To Shoot In RAW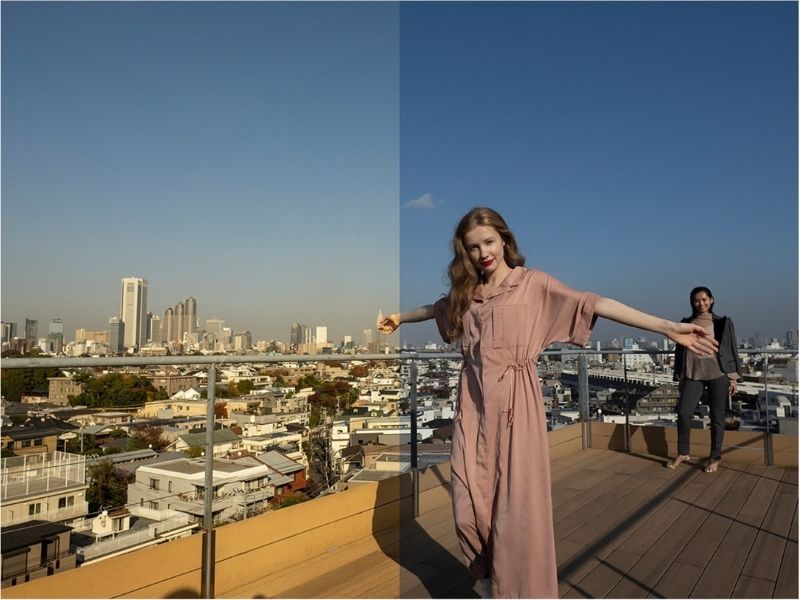 The ability to shoot in RAW format is one feature that every serious photographer would appreciate. Why? Because a RAW image file contains all the original and uncompressed image data, which makes it highly editable.
Unlike compressed JPEG images, RAW format produces higher quality images. Plus, you can edit and correct any issues without losing too much quality. This gives photography enthusiasts a lot of room to tinker around with their shots to their heart's content to achieve the final results they desire.
What's more, the Xperia 1 III lets users shoot in RAW out of the box without the need for any third-party apps.
Rediscover The Joy Of Old-School Photo-Taking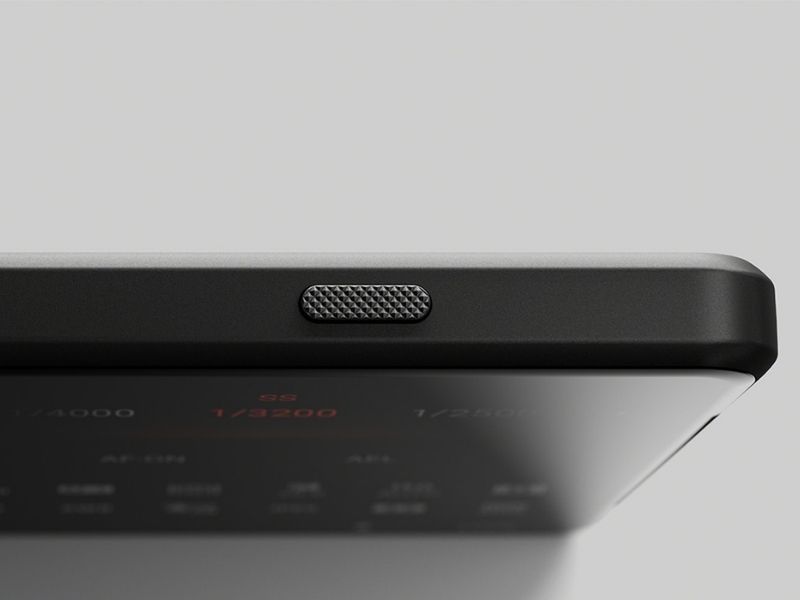 Tapping on the screen to take our shots has become second nature. However, before the advent of touchscreen phones, mobile phones came with a dedicated physical button that exists for the single purpose of triggering a shot. 
While it has mostly ceased to exist in smartphones today, Sony brings it back to the Xperia 1 III for good measure. Regardless of how far technologies have come, some things remain at their best in analogue forms. Capturing a shot by pressing down on a tactile button is a time-treasured pleasure that a virtual button can never replicate.
Sony Xperia 1 III

Price And Availability In Malaysia
You can find the Sony Xperia 1 III on Shopee Malaysia and purchase one now at the recommended retail price of RM5,799. It is available in a colour choice of Frosted Black and Frosted Purple.
Related: Be #Instagram Ready With These 7 Best Phones For Photography
Check out Tech Thursday for 1-day only lowest price, unbeatable deals, and extra 20% Coins Cashback every Thursday!