Playstation, or Xbox? Ah, the million-dollar question that has plagued many a gamer since the beginning of the modern console war in the early 2000s. While some will have no trouble pledging their allegiance to one camp, the decision does not come easy for those still sitting on the fence. After all, there are not only two consoles to consider this time around, but four! In this article, we hope we can help you make a better-informed decision on which side of the fence to place your hard-earned money. So, buckle up as we dive head-on into the great PS5 vs Xbox Series X/S battle!
Hardware Comparison
Here's the situation: Both Sony and Microsoft have released two variants of their latest gaming consoles. On one side, we have the standard PS5 and PS5 Digital Edition, with the former having a built-in disc drive. On the other end, the new Xbox comes in the flagship Series X and the less-powerful (and also disc-less) Series S models.
PS5 vs Xbox Series X vs Xbox Series S
| | | | |
| --- | --- | --- | --- |
| | Playstation 5 | Xbox Series X | Xbox Series S |
| CPU | 8-core Custom AMD Ryzen Zen 2 @3.5GHz | 8-core Custom AMD Ryzen Zen 2 @3.8GHz | 8-core Custom AMD Ryzen Zen 2 @3.6GHz |
| GPU | 10.3 teraflops Custom AMD Radeon RDNA 2 | 12 teraflops Custom AMD Radeon RDNA 2 | 4 teraflops Custom AMD Radeon RDNA 2 |
| RAM | 16GB GDDR6 | 16GB GDDR6 | 10GB GDDR6 |
| Internal Storage | 825GB custom SSD | 1TB custom NVMe SSD | 512GB Custom NVMe SSD |
| Resolution | Up to 8K | Up to 8K | 2K (with 4K upscaling) |
| Frame Rate | Up to 120fps | Up to 120fps | Up to 120fps |
| Optical Disc Drive | 4K UHD Blu-ray | 4K UHD Blu-ray | None |
| Ray Tracing | Yes | Yes | Yes |
| Weight | 4.5kg | 4.45kg | 2kg |
(Note: the PS5 Digital Edition features identical hardware as the PS5, minus a disc drive)
Simply speaking, the PS5 and the Xbox Series X are very similar in hardware specs. They are both powerhouses that run games at native 4K resolution with 60fps. At their maximum potential, they can render graphics up to 8K or 120fps. You will also enjoy blazingly fast loading speeds on both consoles. On paper, as far as PS5 vs Xbox Series X is concerned, the latter just about edges the formal in terms of raw power. 
Meanwhile, the Xbox Series S runs games at a targeted 2K (1440p) resolution and can output up to 120fps.
PS5 Vs Xbox Series X

/S – Why You Should Go For The PS5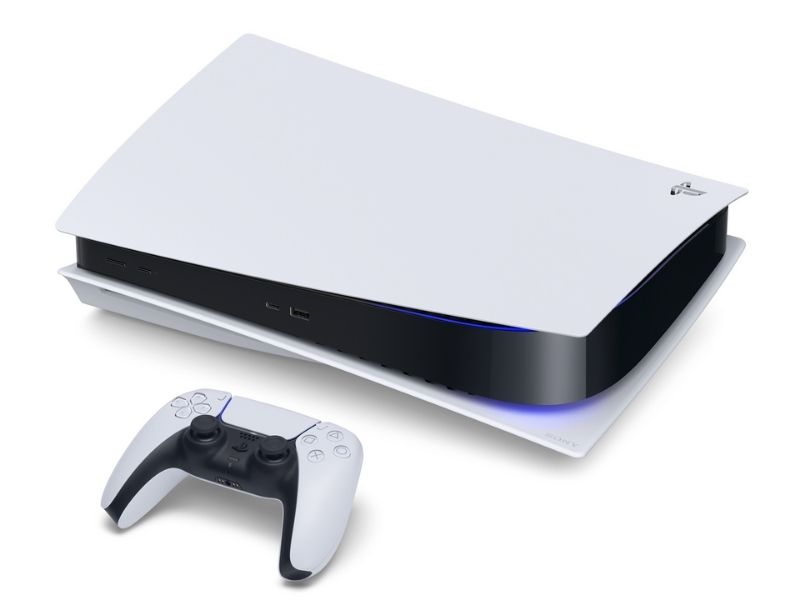 Short answer: It offers a one-of-a-kind gaming experience.
The Playstation platform is home to some of the greatest exclusive games not found on any other platform. With Sony still hatching their bet on exclusives, you are guaranteed to get awesome games in the years ahead. At present, you can play games such as Marvel's Spider-Man: Miles Morales and Returnal only on the PS5. They will be joined by the likes of Horizon Forbidden West, the next God of War sequel, Final Fantasy XVI, and many more in the coming years.
Plus, the PS5 will also give you an unparalleled gaming experience thanks to its range of accessories. For instance, the DualSense controller—with features such as haptic feedback and adaptive triggers—lets you "feel" the game while playing with realistic dynamic vibrations and forces. On top of that, the PS5 also delivers 3D audio through the Pulse 3D wireless headset. The audio technology will put you at the centre of immersive soundscapes, with sound coming from every direction.
Now onto the next question: PS5 or PS5 Digital Edition? Well, that depends on whether you intend to sell your physical disc games after you have finished playing.
PS5 Vs Xbox Series X

/S – Why You Should Go For The Xbox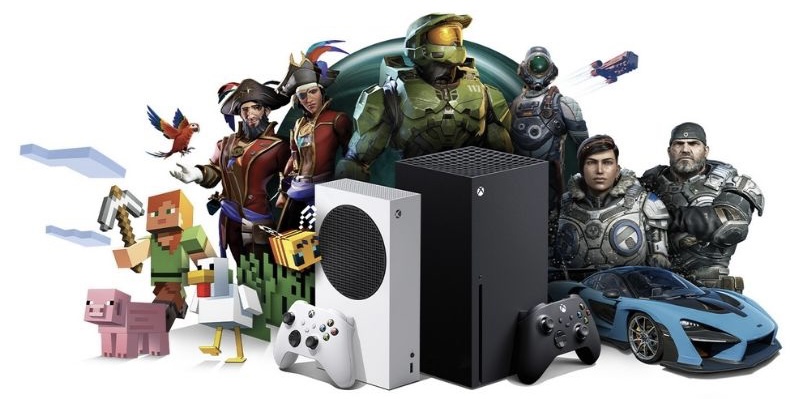 Short answer: For its Game Pass and gamer-friendly features.
Xbox Game Pass is a no-brainer for those opting for Microsoft's console. It is the closest thing to a "Netflix for gaming" service. For a nominal fee every month, you have access to a growing library of over 100 games that includes both first-party and multiplatform titles. While not as extensive as the PS5, the Xbox platform has its own slew of great exclusives such as the Halo, Forza, and Gears of War franchises—all available on Game Pass.
Moreover, Microsoft has also gone to great lengths to make the new Xbox consoles gamer-friendly with features such as Quick Resume and Smart Delivery. Leveraging the speedy loading speed of the powerful hardware, Quick Resume allows users to seamlessly jump between games with minimal waiting time and with no loss of progress. Meanwhile, Smart Delivery gives you the best version of supported games at no additional cost.
Backward compatibility is also a fantastic feature with the new Xbox consoles. While the PS5 allows you to play PS4 games on it (but not PS3, PS2, and PS1 games), you will be able to play all original Xbox, Xbox 360, and Xbox One games on both the Xbox Series X and Xbox Series S.
Is there a reason to choose the Xbox Series S over the Xbox Series X? Yes, if you are happy with your current 1080p television or monitor and have no immediate plans to upgrade to a 4K display, the Xbox Series S is the perfect package for you. You get the same next-gen gaming performance without any huge drawbacks, and not to mention the significant cost you'll get to save.
PS5 Vs Xbox Series X

/S – Price & Availability In Malaysia
The standard PS5 is officially priced at RM2,299, while the PS5 Digital Edition goes for RM1,869. However, if you are willing to pay more than the retail price, you can readily purchase an imported unit from third-party retailers.
Update: As of 23 July 2021, Sony Malaysia has announced that pre-orders for the PS5 standard edition (but not the PS5 Digital Edition) will be available at Sony stores and authorised dealers.
Related: Sony PlayStation 5 In Malaysia – Price, Release Date, Features And More
In contrast, Microsoft does not officially sell the Xbox consoles in Malaysia. That means your only means of getting one is buying an imported unit from third-party retailers (available on Shopee Malaysia). You can expect to pay around RM2,600 to RM2,700 for the Xbox Series X and RM1,400 to RM1,500 for the Xbox Series S (though prices may change with time).
Final Thoughts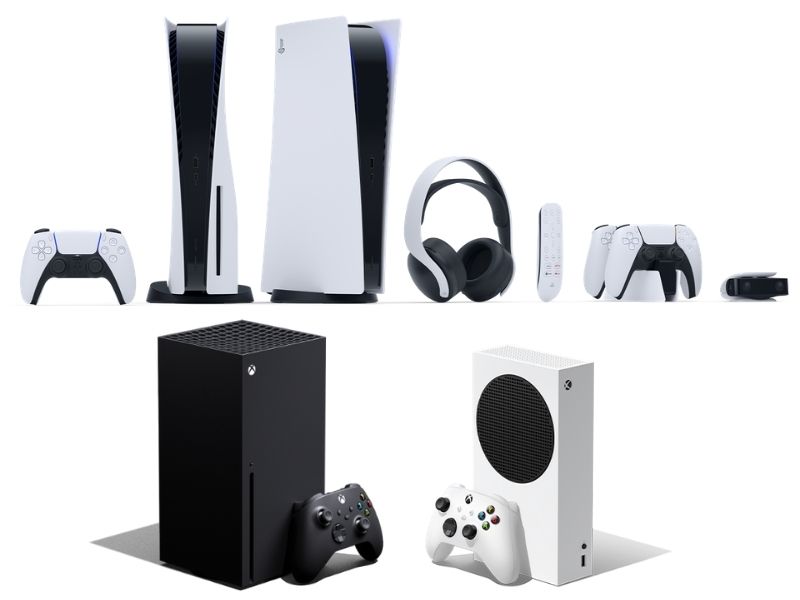 When it comes to PS5 vs Xbox Series X/S, what should ultimately be the deciding factor is what you want out of the new console. Is it the exclusives you are after or an on-demand game subscription service? Do you want to enjoy an immersive gameplay experience only the PS5 can offer or the ease of playing all your favourite games—both new and old—on the new Xbox? Whichever console you end up with, gaming has certainly never looked this good!
Who is the ultimate winner in the PS5 vs Xbox Series X/S fight in your book?
Check out Tech Thursday for 1-day only lowest price, unbeatable deals, and extra 20% Coins Cashback every Thursday!