Deepavali is a joyous and widely celebrated festival in Malaysia among the Hindu community. One of the most cherished aspects of this festival is the delectable array of snacks that grace Malaysian households during this time. These snacks, often homemade with love and tradition, showcase the rich culinary heritage of the Indian community. From crispy murukku to sweet and aromatic ladoos, the variety of treats on offer is both mouth-watering and symbolic of the warmth and unity shared among families and friends. Here's a look at some of the best Deepavali snacks and cookies in Malaysia if you are searching for ideas on what to make or even gift to your celebrating relatives or friends.
9

Deepavali Snacks In Malaysia

To Savour This Festive Season
In Malaysia, Deepavali is celebrated with a wide array of snacks and cookies catering to various tastes.
1.   Murukku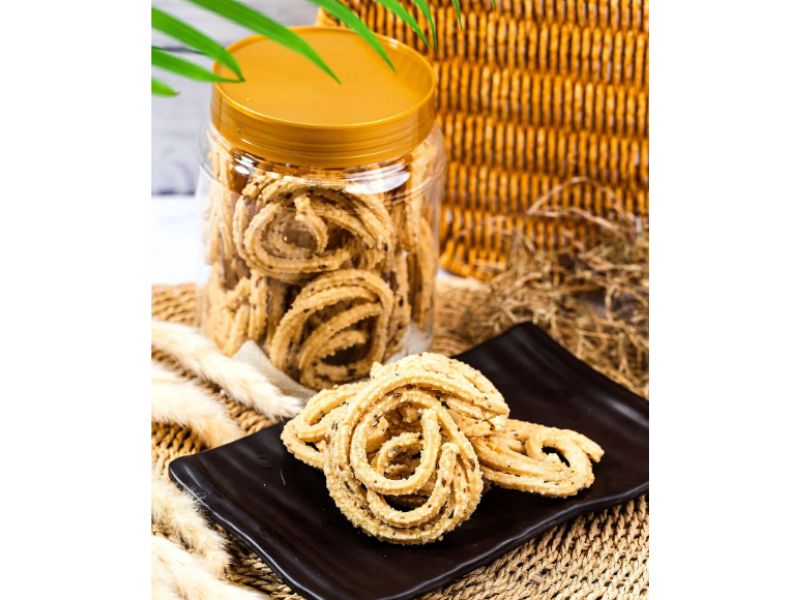 These crispy, spiral-shaped snacks are a Deepavali staple in Malaysia. Made from rice and urad dal flour, it is seasoned with spices like cumin and sesame seeds. The dough is carefully piped into coils and deep-fried to achieve its irresistible, crunchy texture, and savoury taste.
2.   Ladoo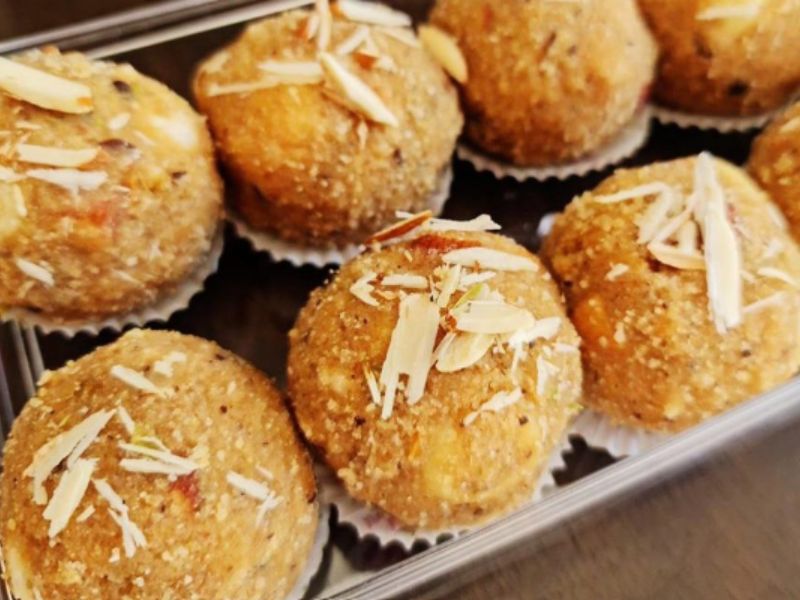 Ladoo is a beloved Indian sweet treat characterised by its round shape. These delicious confections are made from ingredients such as roasted gram flour, sugar, and ghee (clarified butter). Flavoured with cardamom or other spices, Ladoo offers a delightful blend of sweetness and aroma, making them a cherished part of festivals like Deepavali. They often come in different flavours, such as besan Ladoo (made from chickpea flour) or coconut Ladoo.
3.   Achappam
Achappam, also known as Rose Cookies or Kuih Loyang, is a popular deep-fried snack. Made from a batter of rice flour, coconut milk, and a hint of cardamom, these crispy, flower-shaped delicacies are a delightful blend of sweetness and spice. A favourite during festivities like Deepavali for its unique intricate design, besides its addictiveness.
4.   Nei Urundai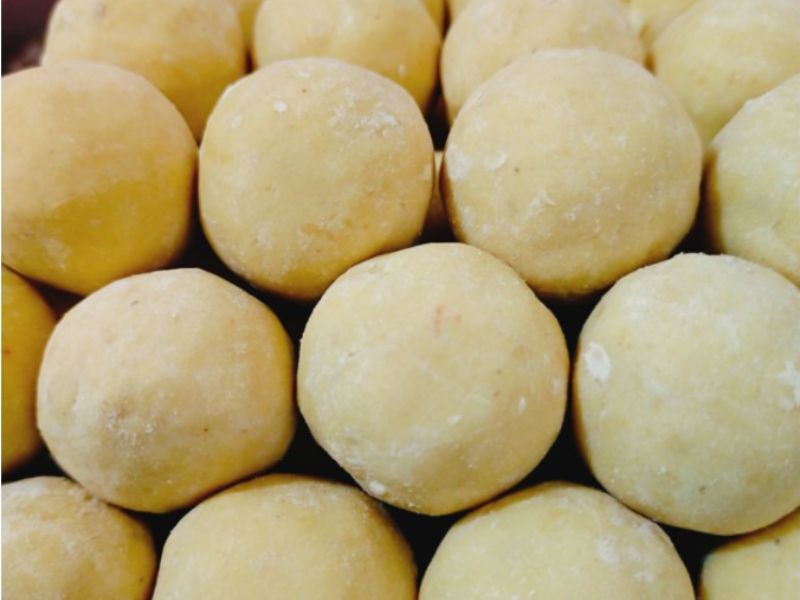 Nei Urundai is a delectable sweet made from roasted gram flour, ghee, and sugar. These round, bite-sized treats, also identified as Ghee Balls, are rich, aromatic, and sweetened to perfection. Nei Urundai is a well-loved snack during Deepavali in Malaysia and offers a delightful burst of flavour in every bite.
5.   Gulab Jamun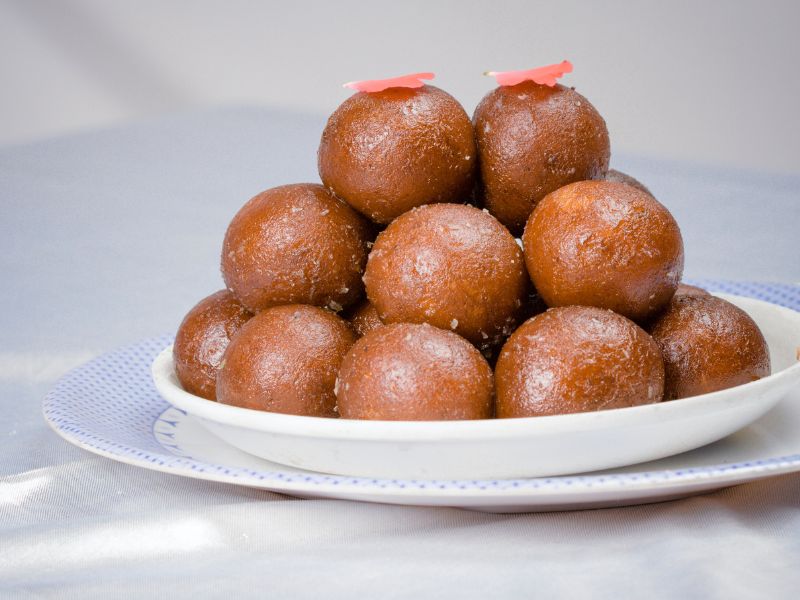 A beloved Indian dessert consisting of soft, spongy milk solids (khoya) or paneer balls soaked in a fragrant sugar syrup infused with cardamom and rosewater. These golden brown, sweet dumplings melt in your mouth, delivering a perfect blend of sweetness and aromatic flavours, making them a popular delicacy on festive occasions.
6.   Mysore Pak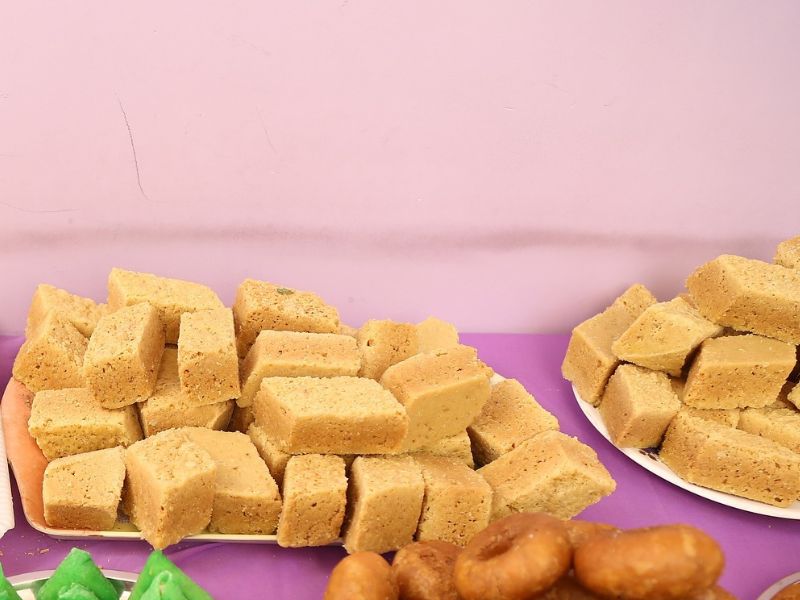 Sweet and decadent, Mysore Pak is crafted from a simple blend of besan (chickpea flour), ghee (clarified butter), and sugar, resulting in a crumbly, melt-in-the-mouth texture. This sweet treat is often garnished with chopped nuts and is renowned for its sweet, buttery taste that lingers on the palate.
7.   Coconut Candy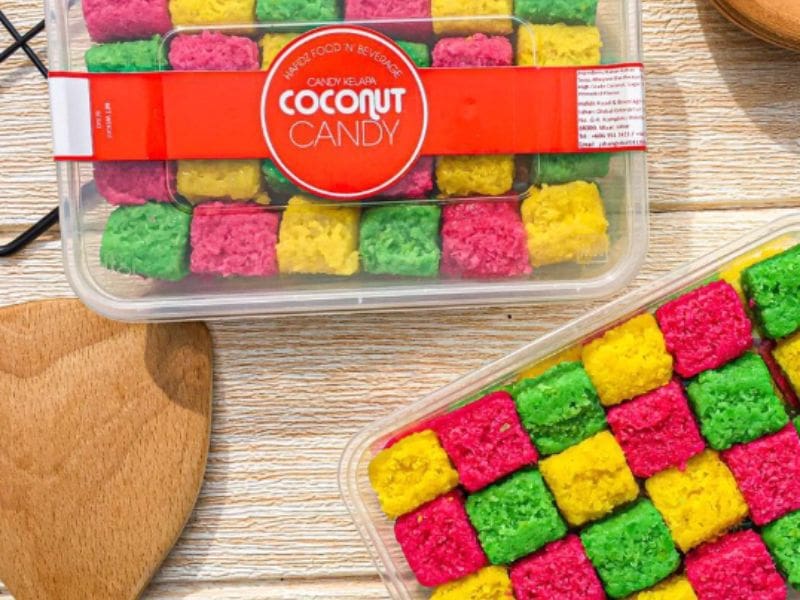 Coconut candy is a mouth-watering confection made from grated coconut and sugar, and often flavoured with cardamom or vanilla. The mixture is cooked to create a soft, chewy texture and then cut into bite-sized pieces. With its sweet coconut taste and pleasing chewiness, coconut candy is a popular treat enjoyed worldwide and commonly served during the Festival of Lights. 
8.   Omapodi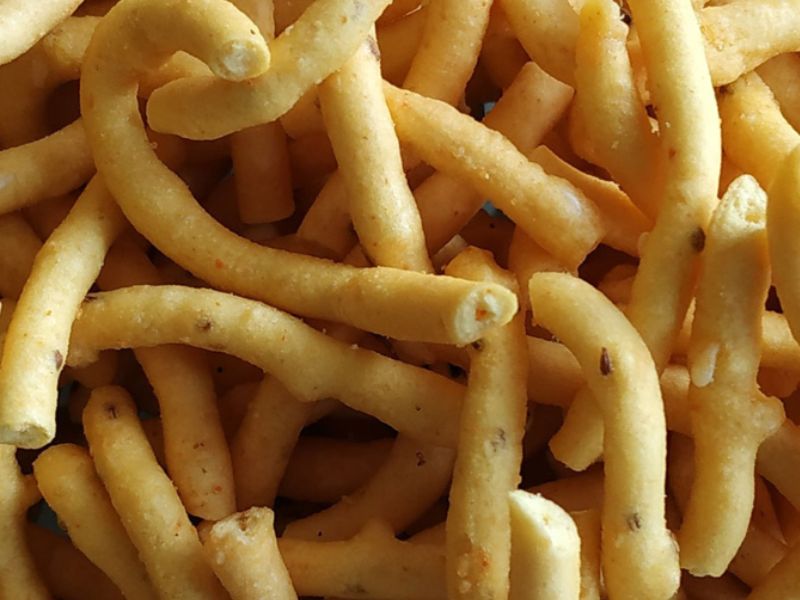 Omapodi is a crispy, savoury snack and a Deepavali feature in Malaysia. Made from a batter of besan (chickpea flour), rice flour, and ajwain seeds, it is deep-fried to a golden, crunchy texture. Omapodi's distinct flavour, with hints of ajwain, makes it a beloved addition to the festive snack repertoire.
9.   Roasted Green Peas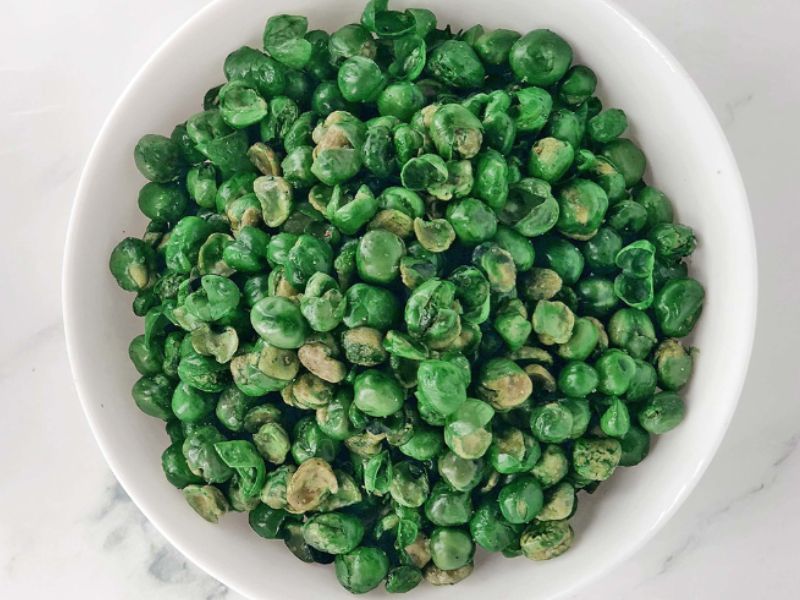 Tasty yet nutritious, roasted green peas are a wholesome and satisfying snack made from dried green peas that have been seasoned and roasted to perfection. These peas are crisp and flavorful and often come in various seasonings such as salt, pepper, or spices.
Make Your Festive Celebrations More Joyful With These Flavorful

Deepavali Snacks In Malaysia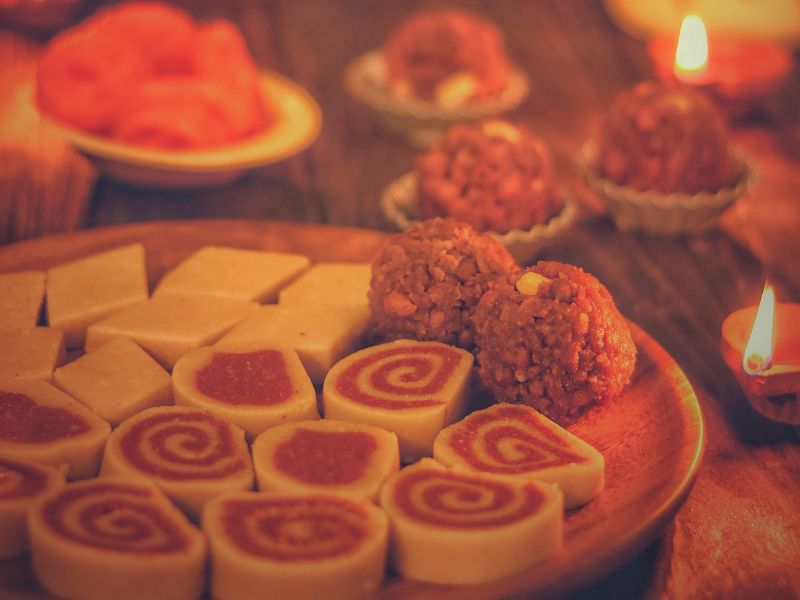 During this festive season, local Hindu households come alive with the aroma of appetising treats that reflect the rich culinary heritage of the Indian community. Popular Deepavali snacks in Malaysia like crispy murukku, sweet ladoos, and coconut candy grace tables and add to the warmth of togetherness and celebration. The diversity of these snacks, from savoury to sweet, offers something for every palate, bringing together people of different backgrounds in the joy of sharing and sampling these traditional delights.
For more on Deepavali preparations, be sure to check out these decoration item recommendations, stylish traditional Indian outfits to wear, and creative DIY Deepavali art and craft ideas for kids.