Forrest Gump famously said, "Life's a box of chocolates, you never know what you're going to get." True—only if you don't know what you're getting. Look, you don't have to worry about disappointing cocoa goodies if you buy from trusted chocolatiers. They don't have to be expensive either, just like the pretty boxes we've listed below. Meticulously packaged with a wide array of flavours to please every palate, these are just some of the most unique and affordable chocolate gift boxes in Malaysia.
Make Someone's Day With These

Chocolate Gift Boxes In Malaysia

 
Ferrero Rocher
A cult classic that can't go wrong, Ferrero Rocher has been the default choice for many when selecting chocolate gift boxes in Malaysia. Synonymous with luxury and romance, it's no surprise that these gold foil-wrapped cocoa balls are best-sellers. The chocolate itself is a joy to eat. Layers of chopped hazelnut and milk chocolate coats a thin wafer shell containing a whole roasted hazelnut. 
Ferrero Rondnoir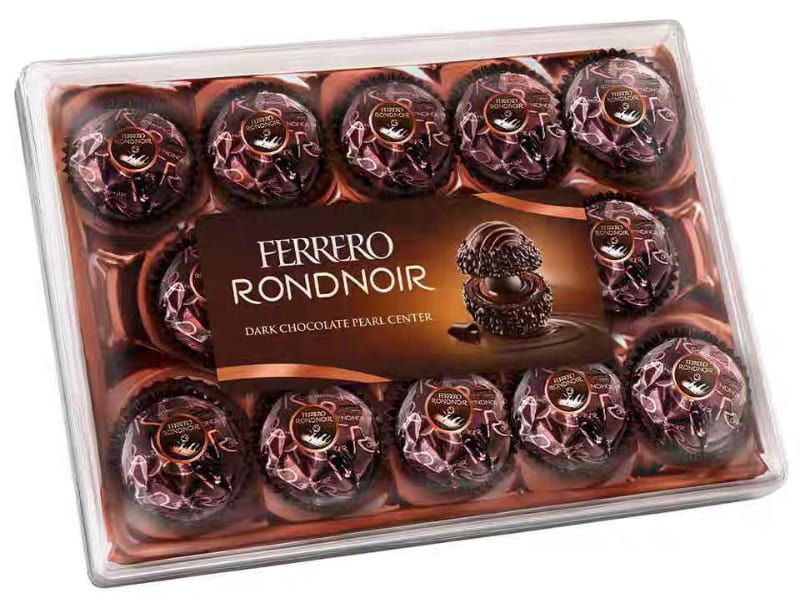 Find conventional Ferrero Rochers too mainstream as Valentine's Day chocolates? Take things up a notch with the brand's jet-black alternative: the Rondnoir. Hazelnuts and milk chocolate are replaced with a dense croquante encasing a dark chocolate pearl and dark chocolate sprinkles. The resulting experience is rich with a subtle bitterness that cuts across the overall sweetness of the chocolate. To top it all off, the black-on-black packaging feels sexy and opulent at the same time. 
Lindt's Lindor Chocolate Truffles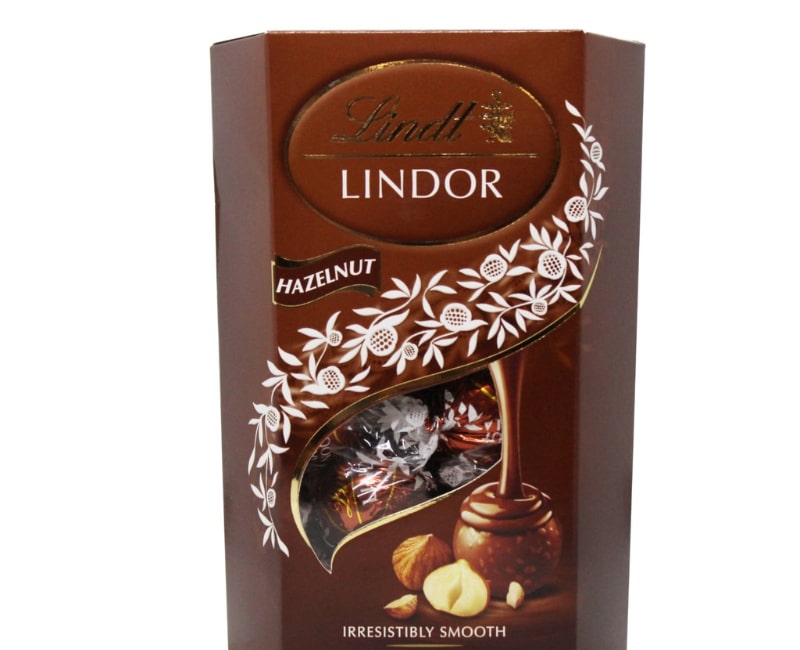 Swiss chocolatier Lindt is famed for silky smooth, melt-in-your-mouth chocolates that are perfect for the occasional indulgence. And when it comes to Lindt chocolate varieties in Malaysia, none is perhaps more popular than the Lindor Truffles. Promising creamy textures and rich mouthfeel, the Truffles come in a myriad of flavours; with the hazelnut as a crowd favourite. Break open the delicate milk chocolate shell to reveal an irresistibly smooth melting centre
Godiva Connoisseur's Collection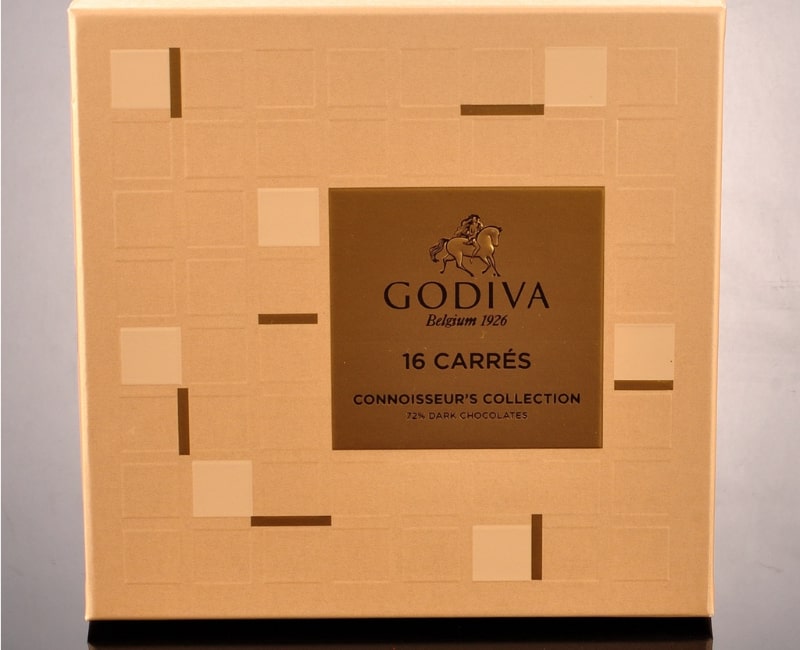 If your goal is to impress, then go for a Godiva chocolate gift box in Malaysia. The world-renowned Belgian chocolatier offers a complete sensory experience with its bespoke Connoisseur's Collection. Focusing on providing Belgian chocolate in its finest form, you'll find varying flavour intensities across white and dark chocolate options. It's a journey of discovering high-quality cocoa in its purest form, which is something everyone can and will enjoy. The box looks stunning as well, like something you'd find in a Parisian fashion house. 
Kit-Kat Cele-break Pack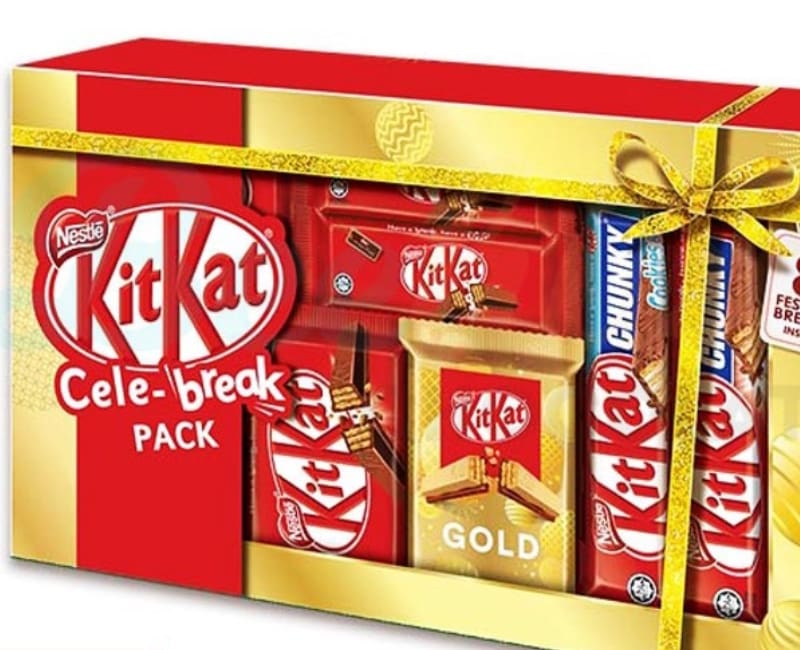 Know someone who desperately needs a break? Send them a not-so-subtle hint to take it easy with a Kit-Kat Cele-break Pack. A fun collection consisting of beloved Kit-Kat favourites, it provides the quintessential midday pick-me-up, especially on a stressful workday. As for the chocolates themselves, there's nothing you don't already know: delicious chocolate wafers that can turn any frown upside down. 
ROYCE' Nama Chocolate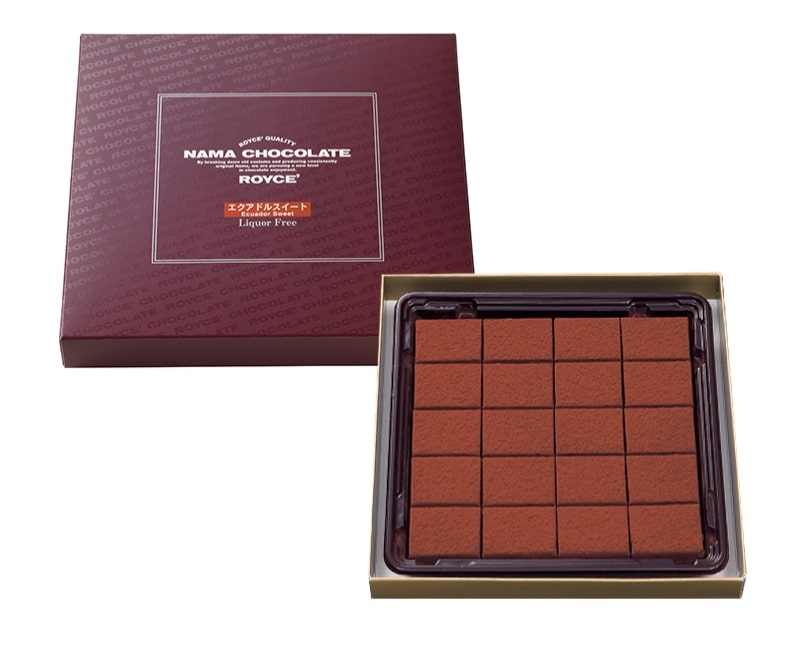 Looking for ROYCE' chocolates in Malaysia to gift that special one? The Nama Chocolate series is a good place to start. Made using Ecuador cacao beans, the chocolates are neatly arranged in tile format. Taste-wise, they're smooth and fragrant from the fresh Hokkaido cream and flora notes of the cacao fruit. Besides, they're also liquor-free. 
Royce Pure Chocolate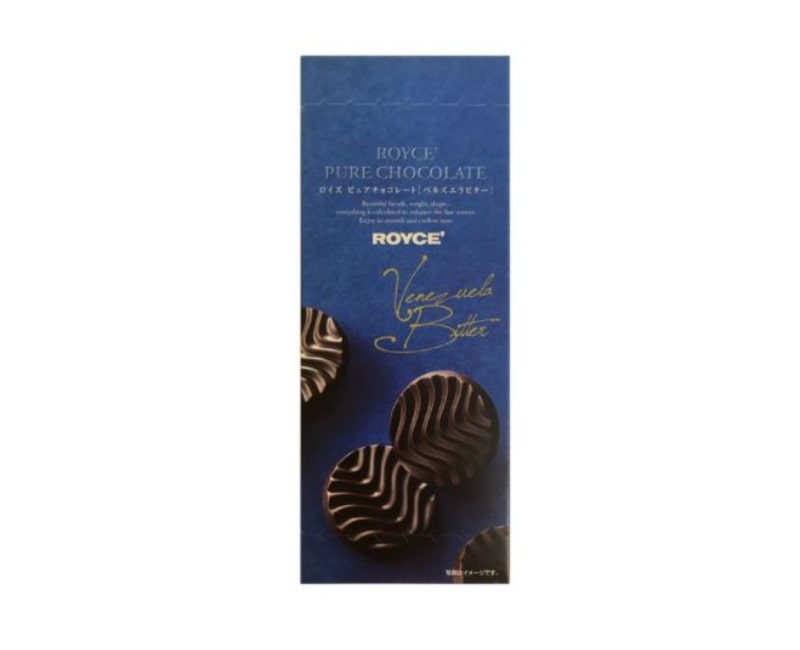 For the chocolate purist in your life, we think the Royce Pure Chocolate gift box in Malaysia is a great premium choice. Individually packed for optimum freshness, these chocolates have the taste and texture of fine boxed chocolates without the hefty price tag. Each piece is packed with umami bitterness and a touch of acidity derived from Venezuelan cocoa beans. 
Cadbury Heroes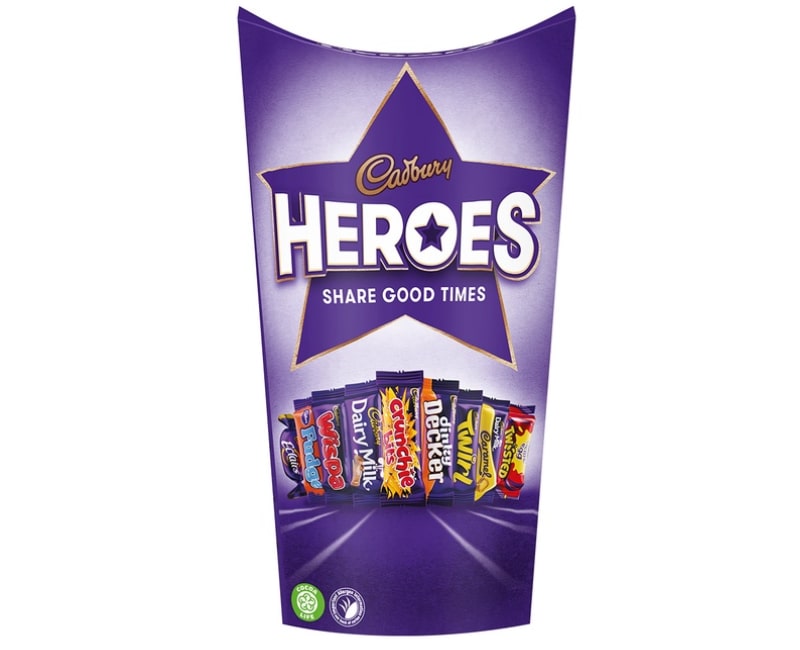 By definition, this isn't a box, but it's hard to ignore the assortment of goodies in this Cadbury container. Namely: Eclairs, Fudge, and Dairy Milk. These are all tried and tested venerable classics that have stood the test of time, which means your giftee will definitely find something they like in here. And of course, this pack is easy on the wallet too! Talk about killing two birds with one stone. 
Beryl's Tiramisu Almond Milk Chocolate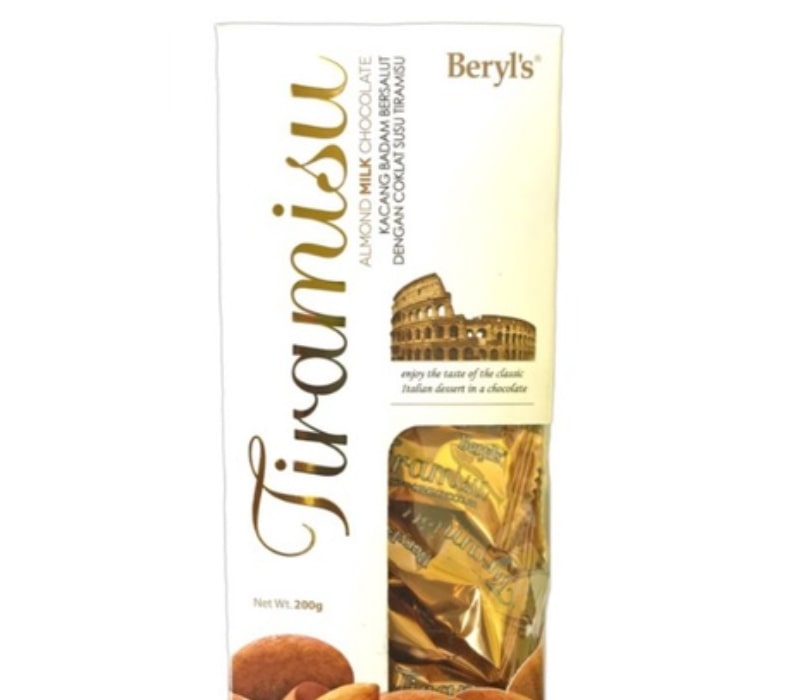 Local chocolatier Beryl's is known for creating interesting concoctions and flavours (including one with gooey durian filling). But its sinful tiramisu option remains a best-selling chocolate gift box in Malaysia. These chocolates are impressively smooth and the encased tiramisu filling isn't overwhelmingly sweet either. Expect them to disappear in record time. The box isn't too shabby looking either with a picture of the Colosseum alluding to the flavour's Italian roots.
Sweeten Your Valentine's Day Date (Or Anyone, Really) With These

Chocolate Gift Boxes In Malaysia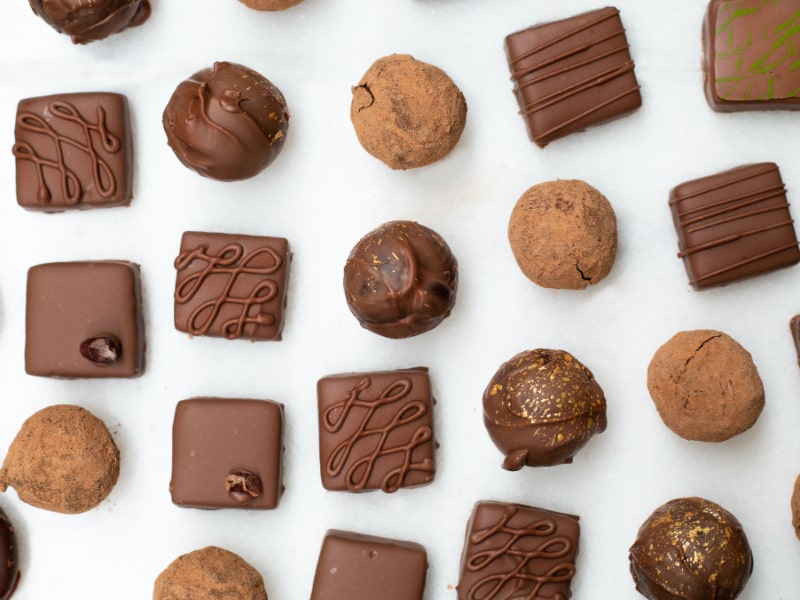 Valentine's Day calls for chocolates, but the choices above are great for just about any occasion. Whether you're into traditional milk chocolates in Malaysia such as Lindt and Royce or more luxurious boxes from Godiva, there's something for your budget and your recipient's taste. Thinking of setting the mood for a romantic dinner for two? Well, count on these best-scented candles to fan the flame of romance. Ladies, if you're gift shopping for your man, allow us to offer some suggestions that they will absolutely love.